Vankis are mostly worn by brides and close relatives of brides. This ornament is more of status ornament. Of all the bajuband designs, antique armlet designs ar every popular. Also, temple design vankis stand second. Find few beautiful armlet designs that you can think of adding to your collection!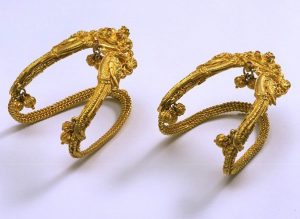 Antique 22K gold antique vanki/ bajubandhi with gold bells hangings.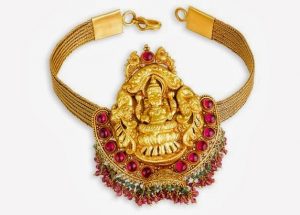 Traditional 22k gold laksmi vanki design with rubies and hanging beads with mesh type chain belt which is easy to wear and looks elegant.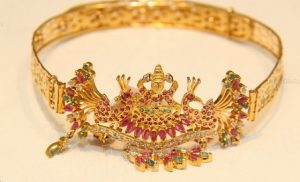 Antique lakshmi belt type gold vanki made of precious stones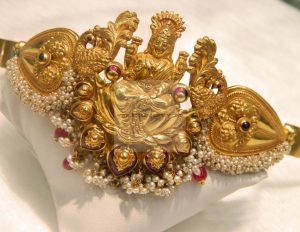 22Kt hallmarked gold bridal kasu lakshmi bajubandh/armlet with very intricately crafted lakshmi face and having tightly tied pearl beads. For details click here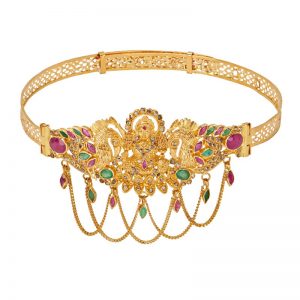 Bridal lakshmi vanki studded with full of precious stones and gold chain hangings.