The much hyped Mani Ratnam movie of 2022, Ponniyin Selvan made news not just for the storyline which hails back to the Chola era and Aishwarya Rai, who plays a main role in the movie, but also for its vintage jewellery. The jewellery, according to the designers match the contemporary bride's need as well since its very much in tune with today's bridal jewellery choices.
The jewellery used in Ponniyin Selvan was designed by Kishandas & co., and the company's designer Pratiksha Prashant elaborated about the jewellery used. According to her, the jewellery making took around 6 months with more than 50 craftsmen working on it. Also the jewellery designs had be in sync with the Chola era, hence they used motifs used in temples like flora, fauna and also used more rubies in the jewellery. Gods like Vishnu & Krishna were not used in the motifs, since the Cholas were believed to be Shaivites.
Aishwarya Rai in Ponniyin Selvan
Aishwarya Rai who played her character of Nandini played her character extremely well and her jewellery added a lot of life into her character, Not only the jewellery, the clothes and hair were carefully designed to match the character. Check out Aishwarya Rai's Ponniyin Selvan jewellery here.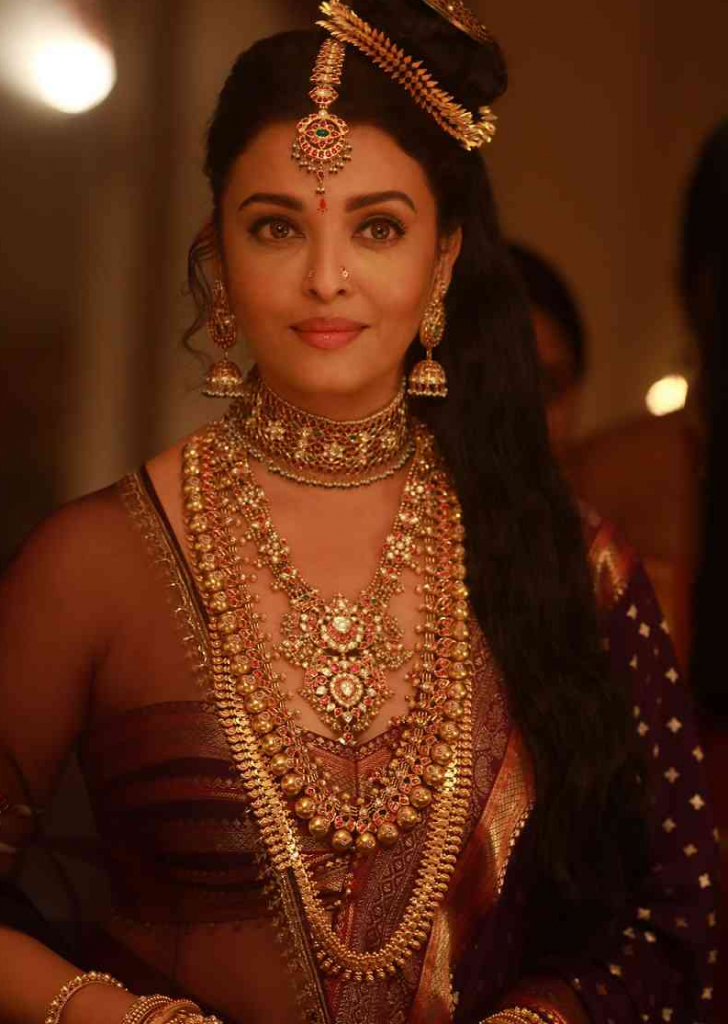 The timeless beauty Aishwarya Rai looks mesmerizing in this traditional look with hair tied into side bun and adorned with gold jasmine flower, also known as Mullamottu. She also adorns traditional kemp jhumkas and choker, vintage jingle or the ghungaroo necklace, big gundu necklace studded with rubies and very long mango mala.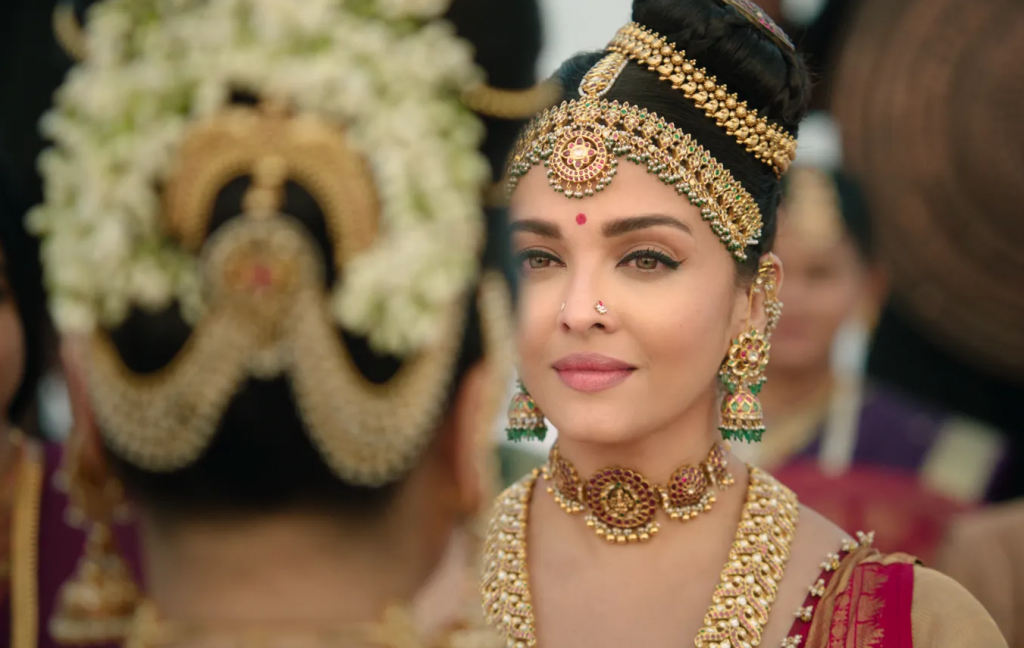 In yet another still from the movie, Aishwarya Rai can be seen in heavy matha patti, emerald jhumkas, ruby choker and long gold necklace. The lady in front has her hair adorned with hair jewellery.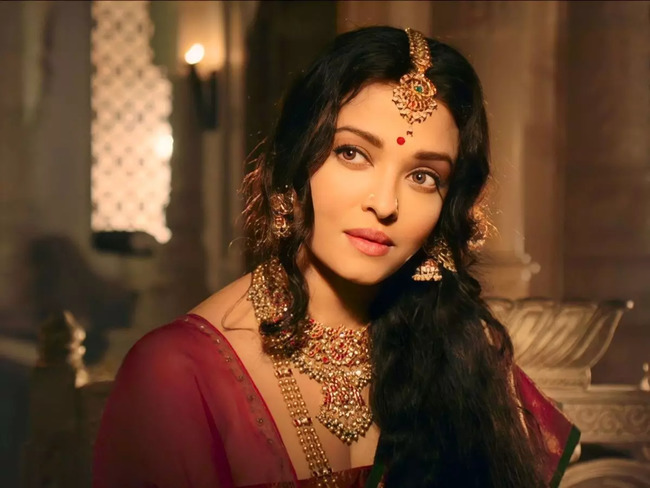 AIshwarya Rai can be seen wearing heavy choker and gundla hara along with kemp earrings and hair chain. You may find more gundla hara designs here.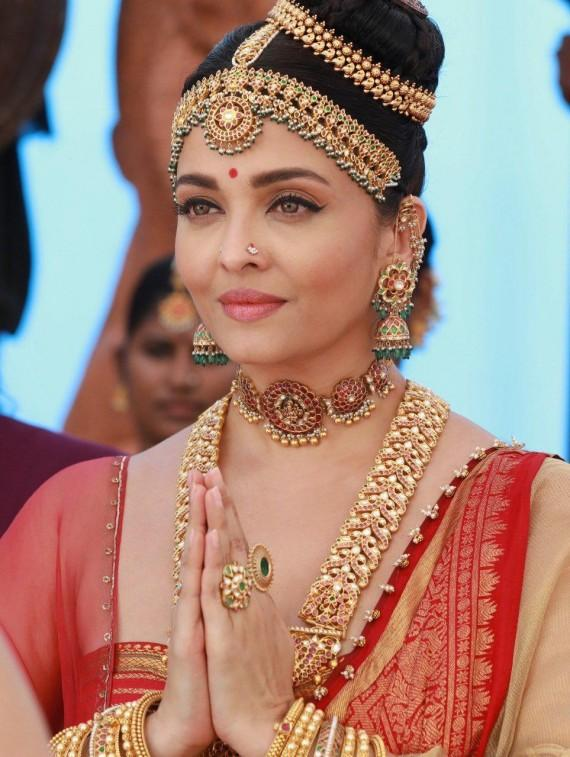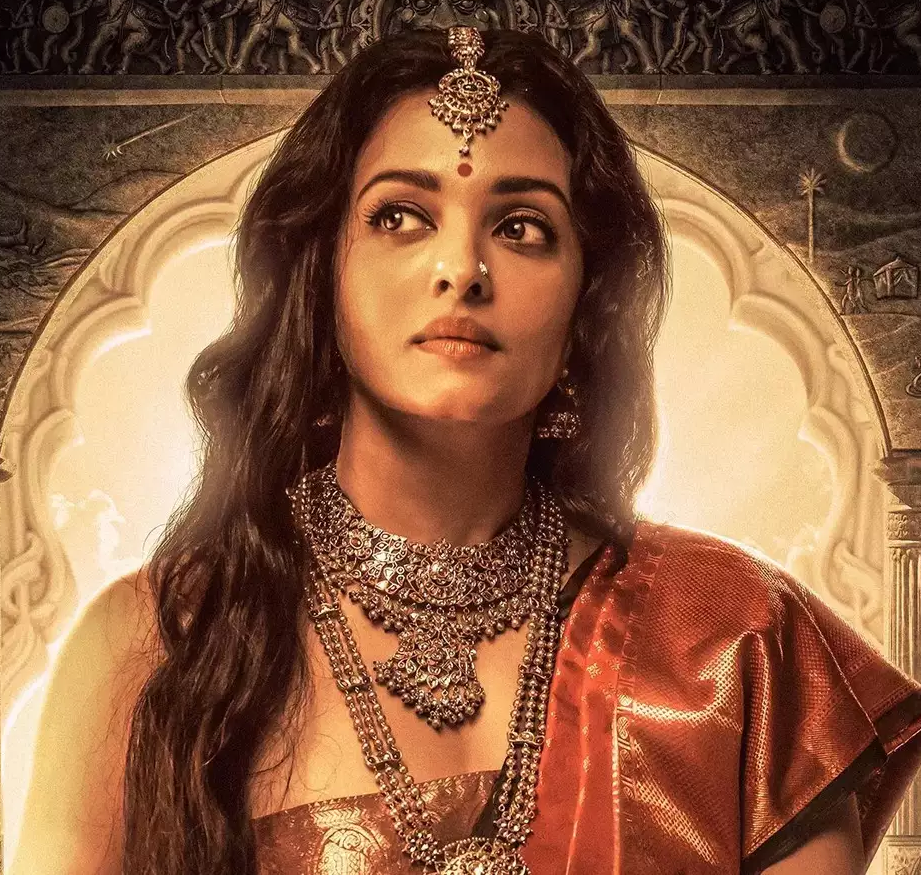 Trisha in Ponniyan Selvan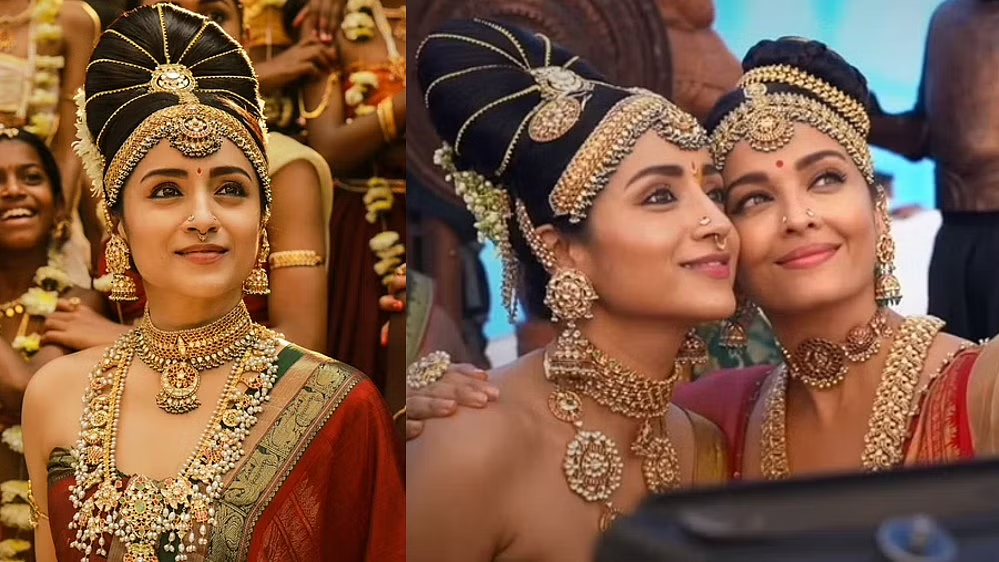 Trisha looks as rich as Aishwarya Rai with more prominent hairdo which is full of hair jewellery. She can also be seen wearing heavy matha patti, heavy jhumkas, uncut diamond choker and necklace, and also long guttapusalu necklace.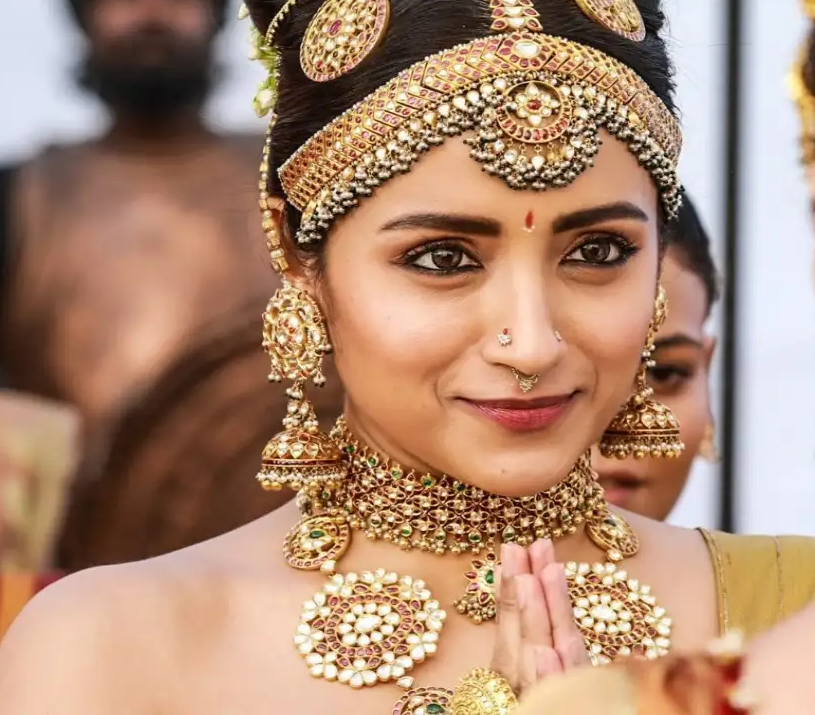 Trisha in uncut diamond jewellery and nose pins on sides and bullak in center.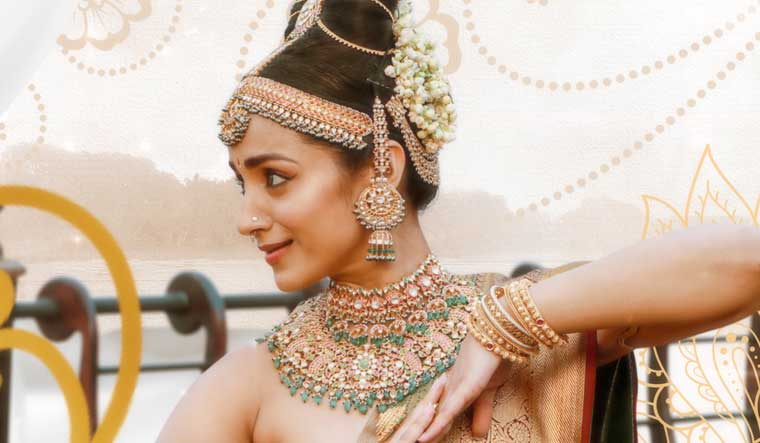 Trisha Krishnan in heavy emerald choker necklace and matching jhumkas. You can also find the leading ladies wearing big finger rings and lot of gold bangles.
Know more about gold bangles below:
Buy similar jewellery here: