A Maharashtrian nath is traditional ornament worn by women on her nose at auspicious occasion such as wedding or a pooja. It is usually woven with pearls & studded with colorful stones or white stones. Nath is a nose ornament that is unique in design than any other nose pin. This nath completes the traditional look of Maharashtrian women.
Nath comes in different styles and designs. We have collated latest nath designs here. Have a look!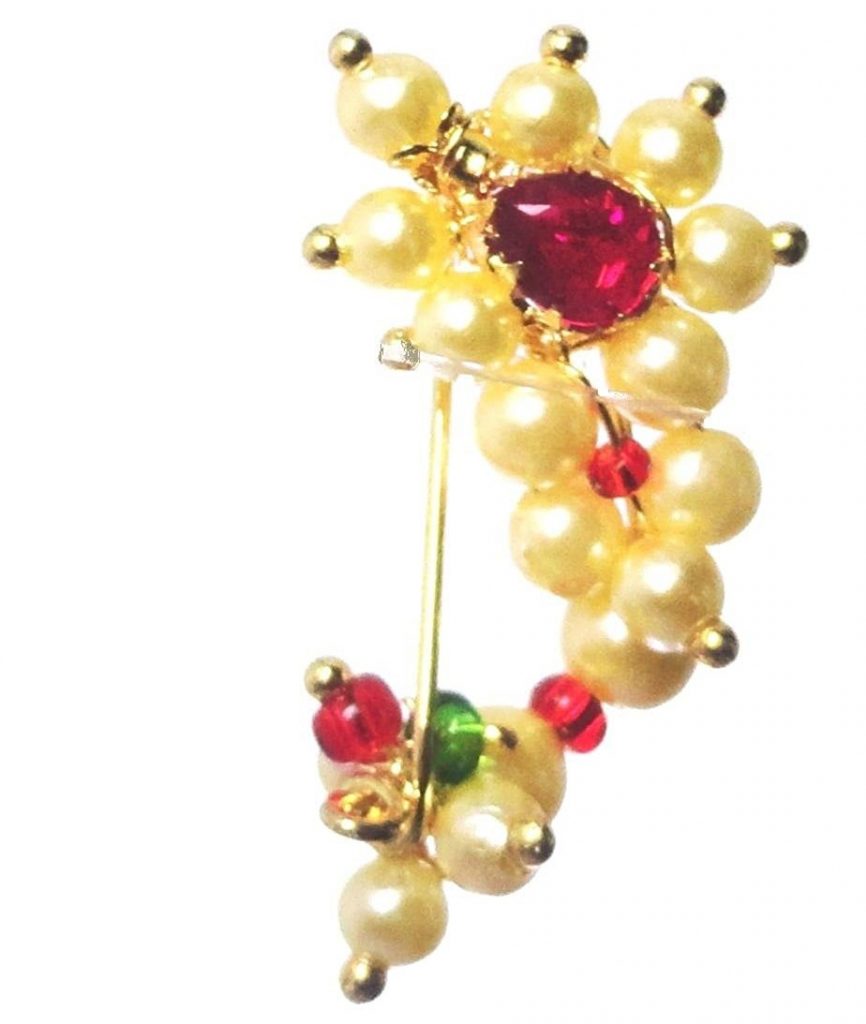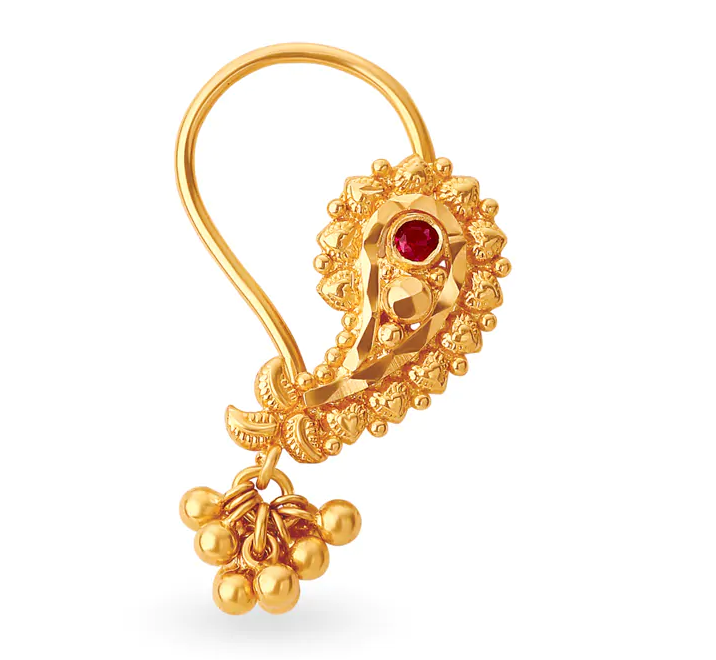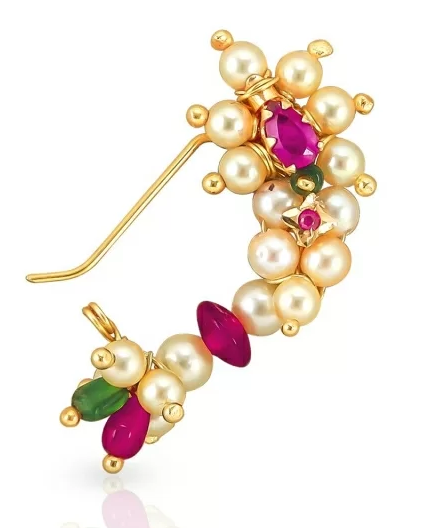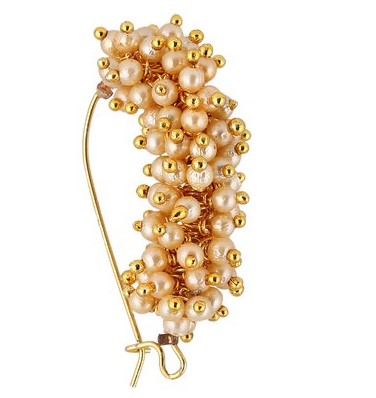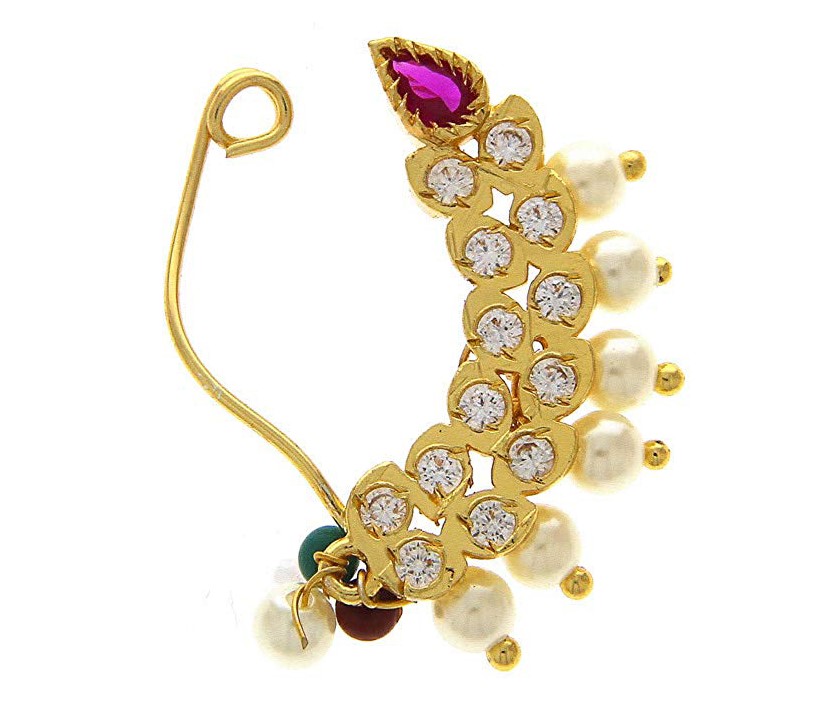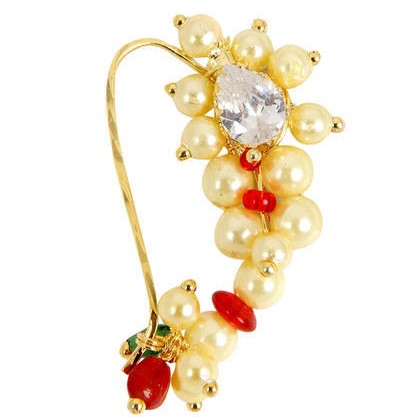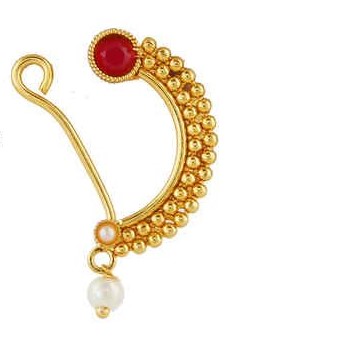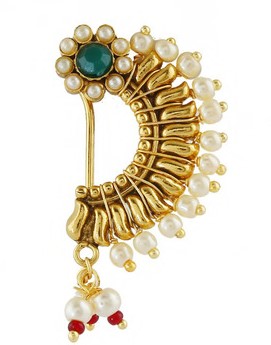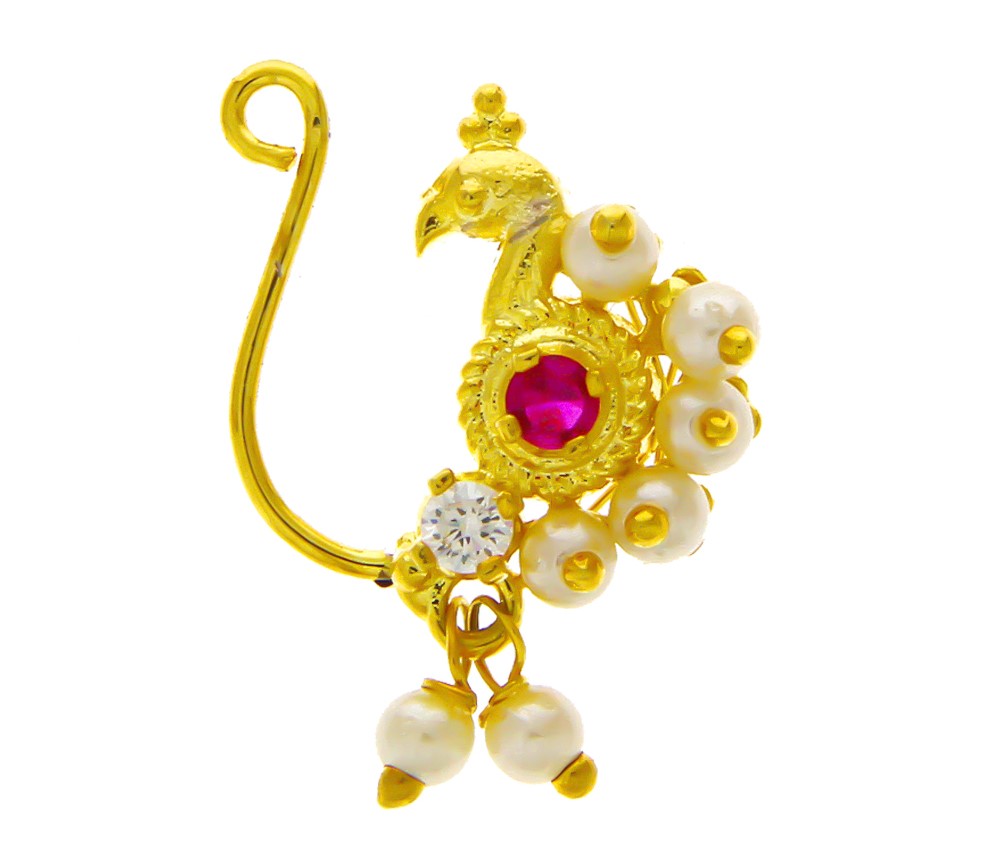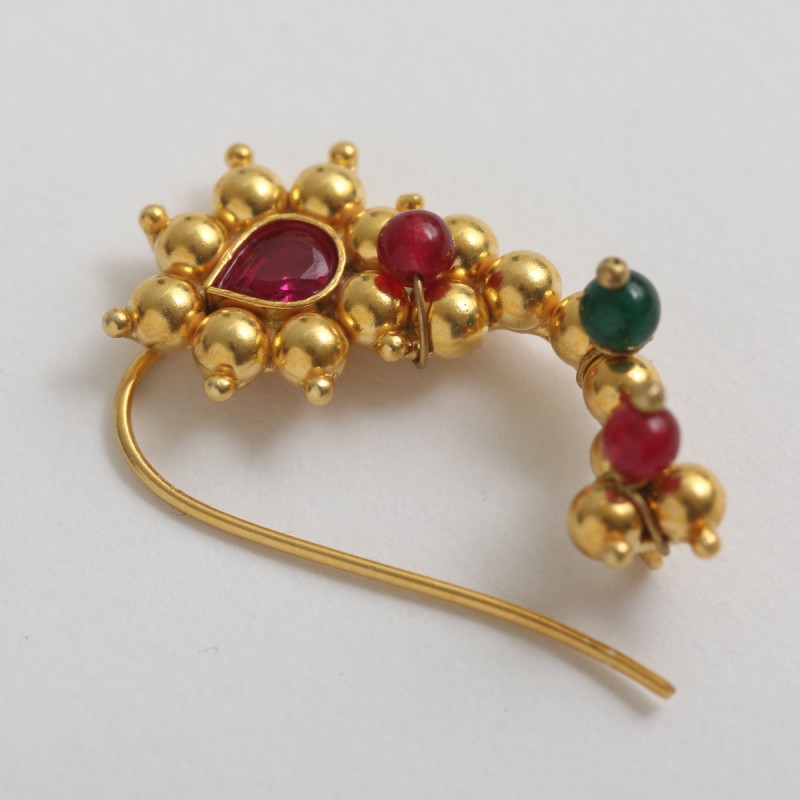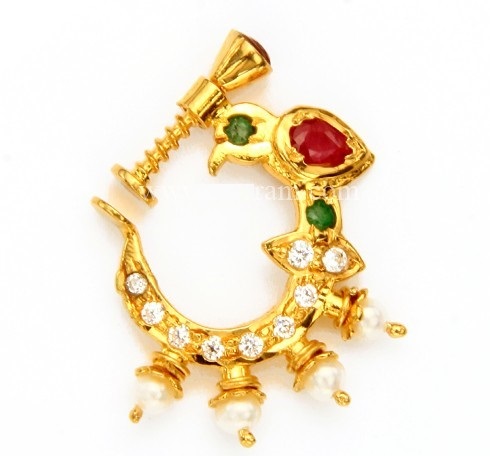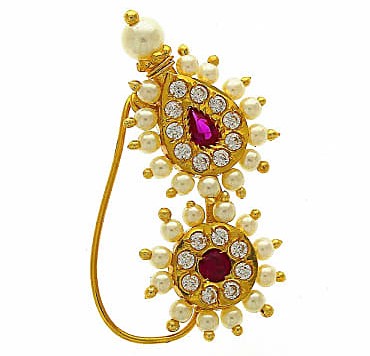 Well , if you liked this style and want to uphold Maharashtrian tradition or try this nath on a different traditional get up and add a fusion look, buy them here!
Buy Gold Plated Sterling Silver Nath With Pink Sapphire & White Cubic Zrconia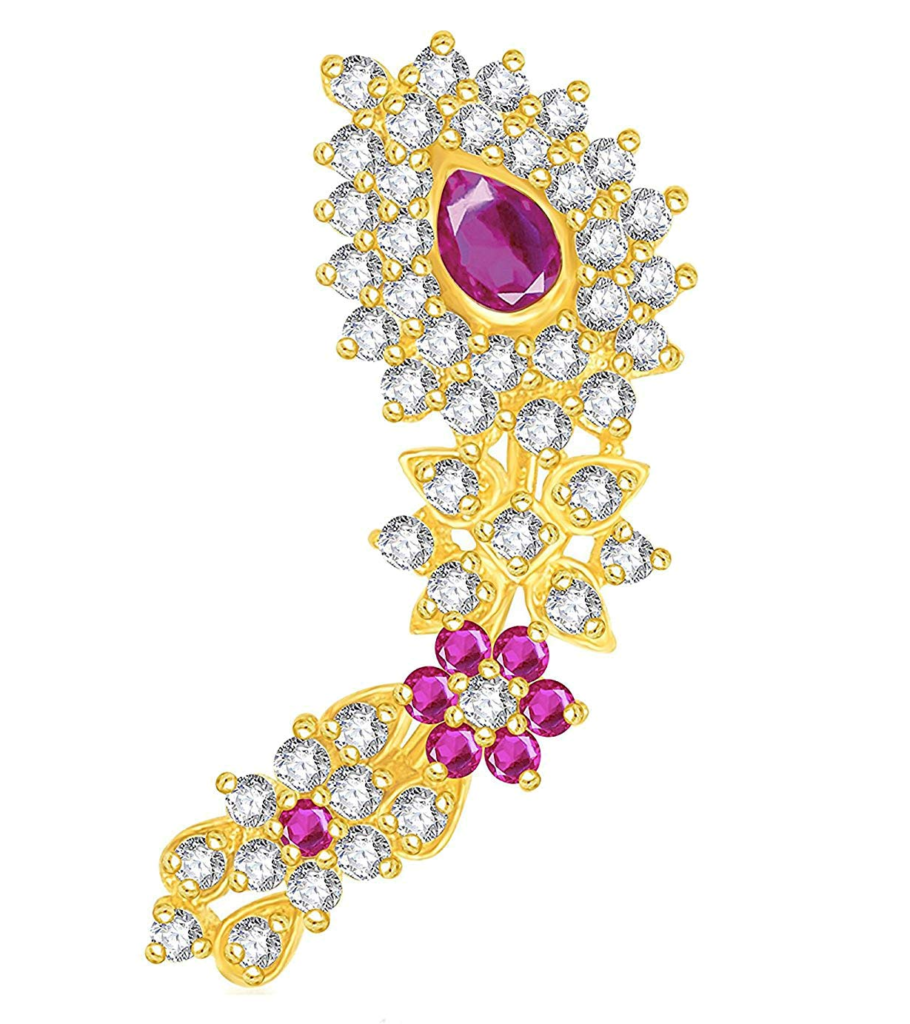 Buy Gold Plated Round Cut White Cubic Zrconia Maharashtrian Nath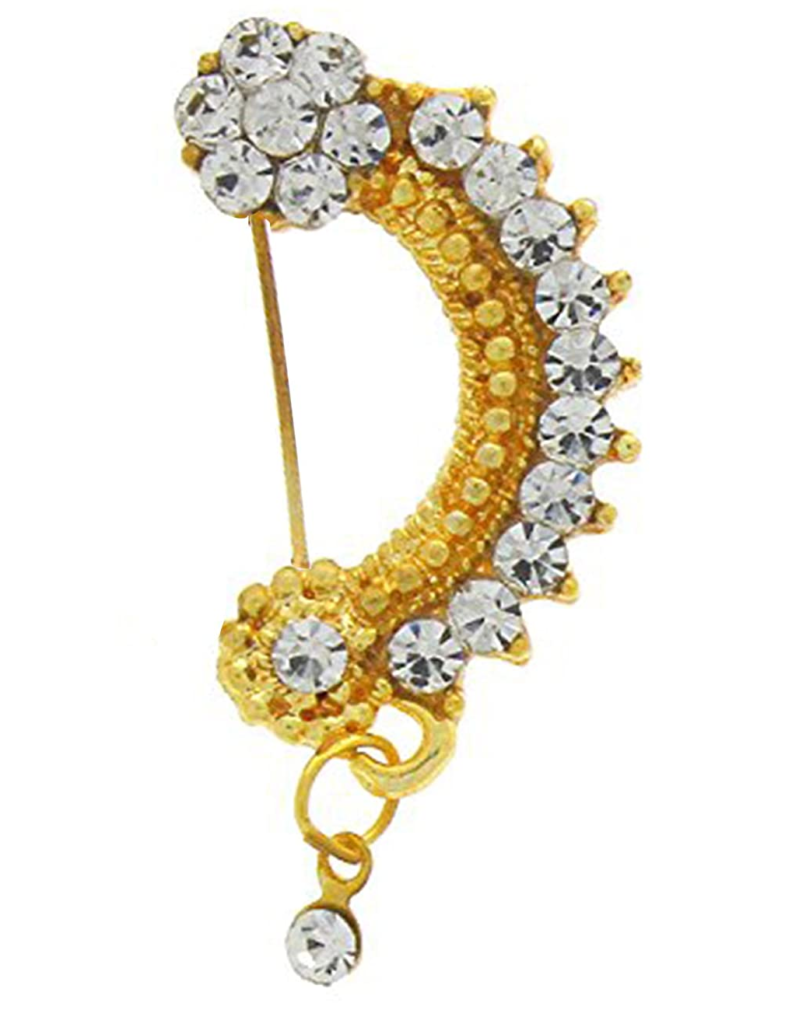 Buy Yellow Gold 925 Sterling Silver with Pear Cut Red Ruby and Cubic Zirconia Maharashtrian Nath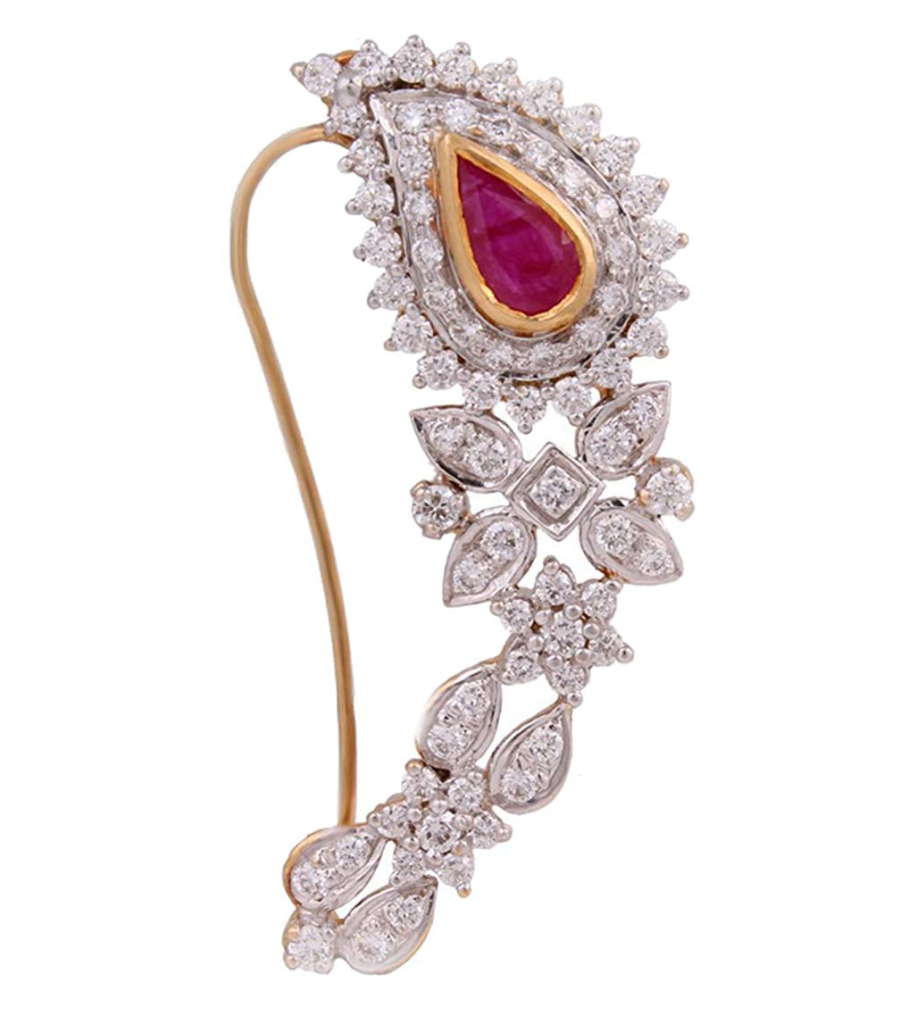 Buy 14K Gold Plated Maharashtrian Nath With Round Cut White CZ & Pink Sapphire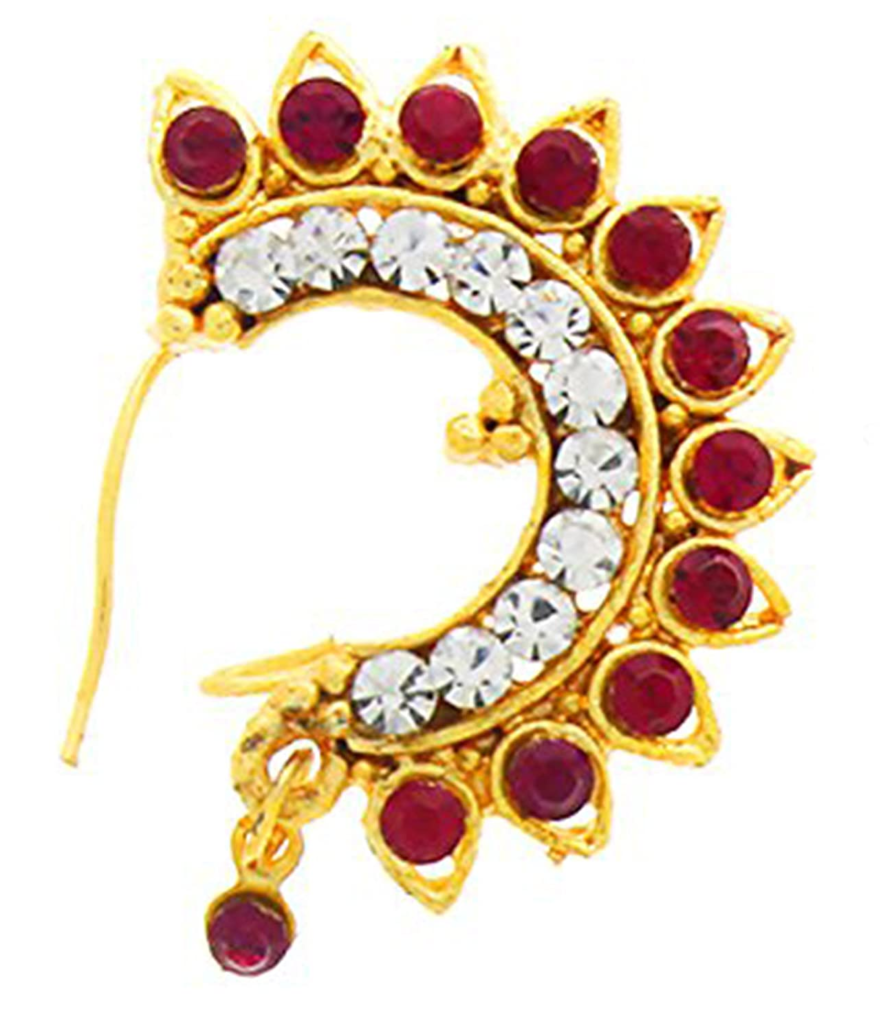 Buy Maharashtrian Nath With Green Emerald & Cubic Zrconia
Buy Traditional Pearl Maharashtrian Nath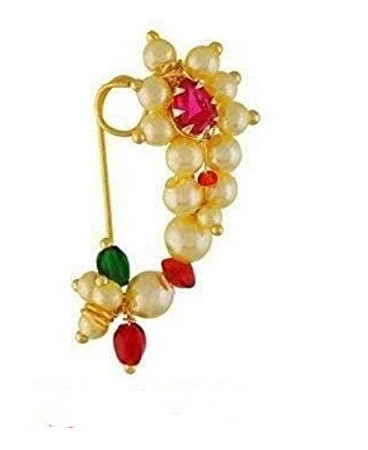 See more designs here