As much as you like to go through the latest trends in jewellery, we love to collate the latest trendy sets and showcase to keep you updated. Be it the heaviest of pieces to just a mang tikka's latest collection we always strive to cover each niche of jewelry collection to present you with the best.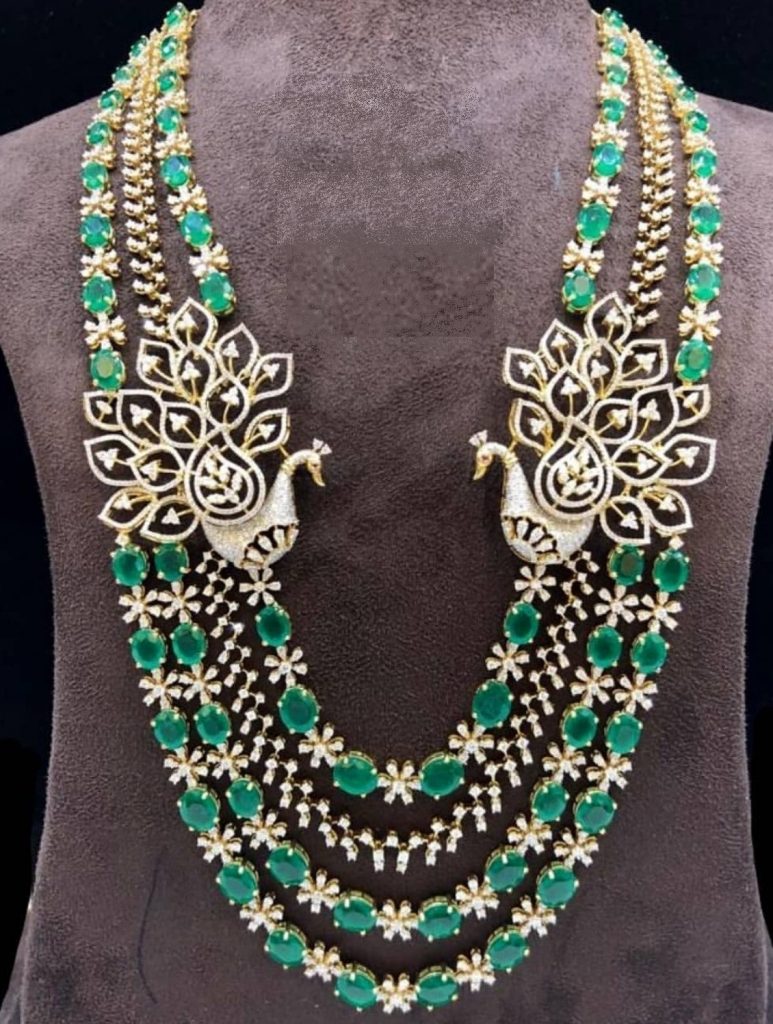 Today, the collection is towards the heavier side, which includes layered diamond haaras. Layered gold and diamond necklaces are very popular these days. Many buy layered necklaces or match several necklaces and layer it up themselves. Whatever it is, this layered style jewellery looks magnificent and regal.
Scroll over to see latest diamond necklace haram designs, followed by beautiful brides who are embellished with all diamonds.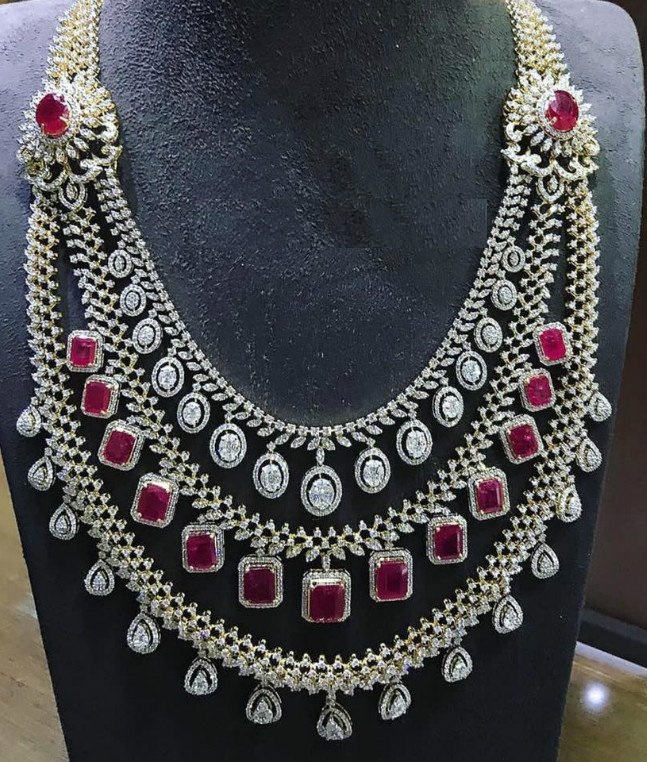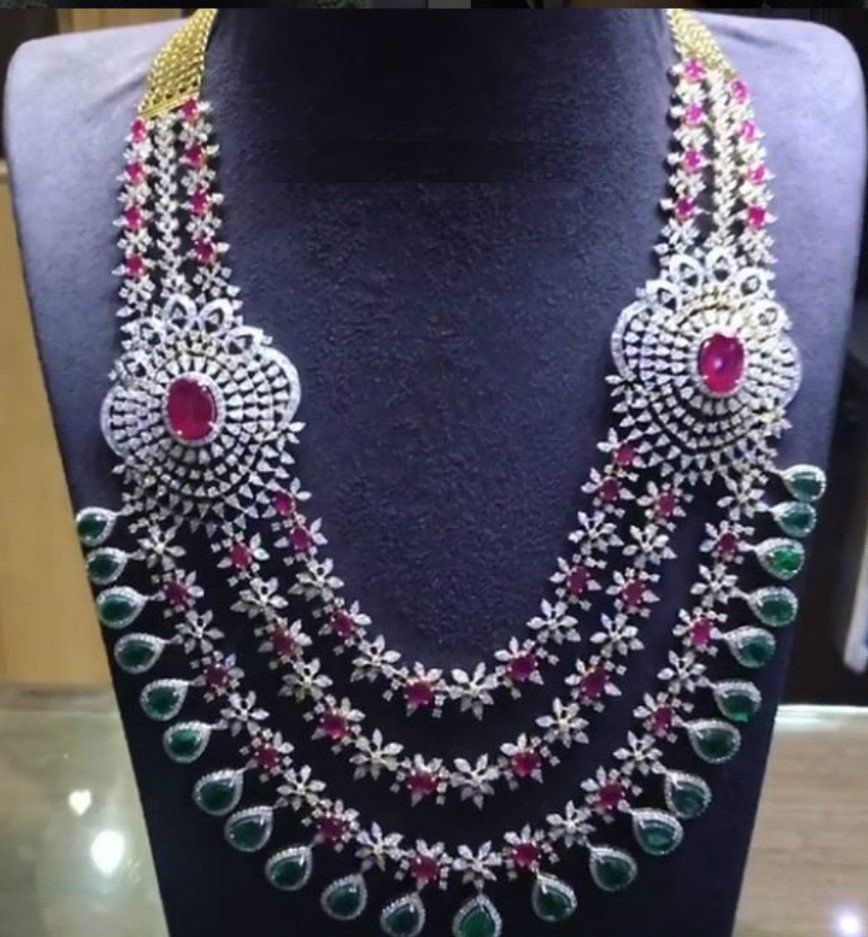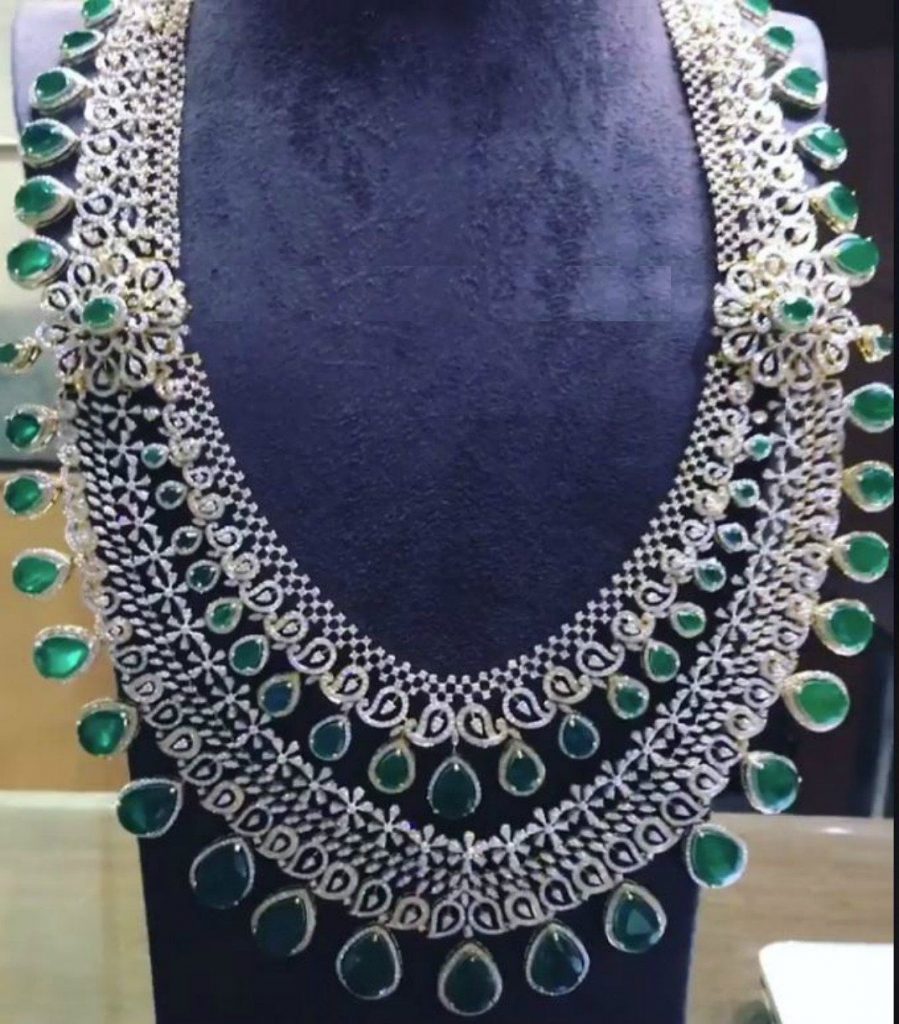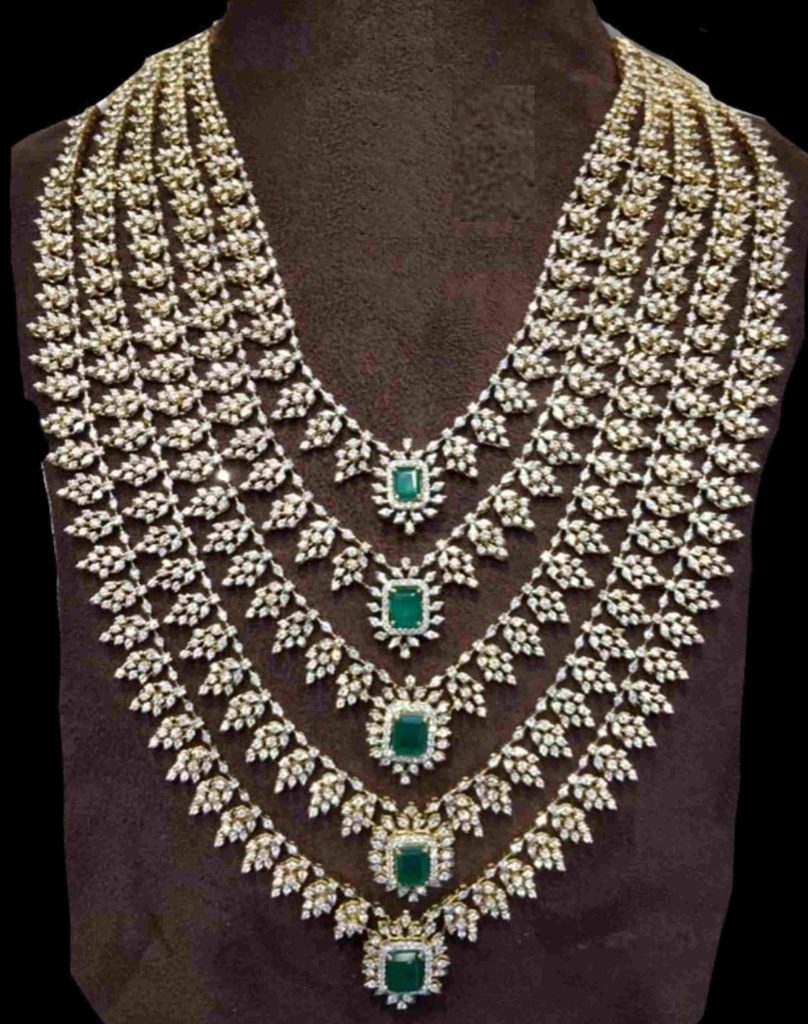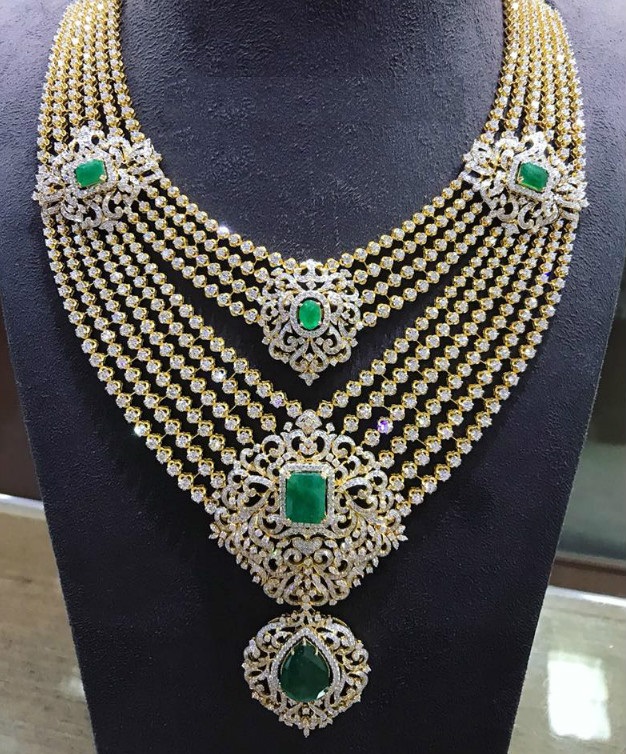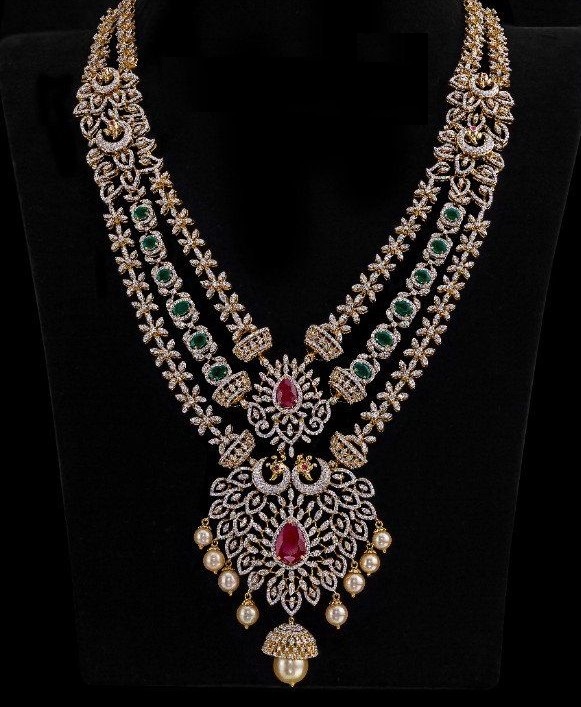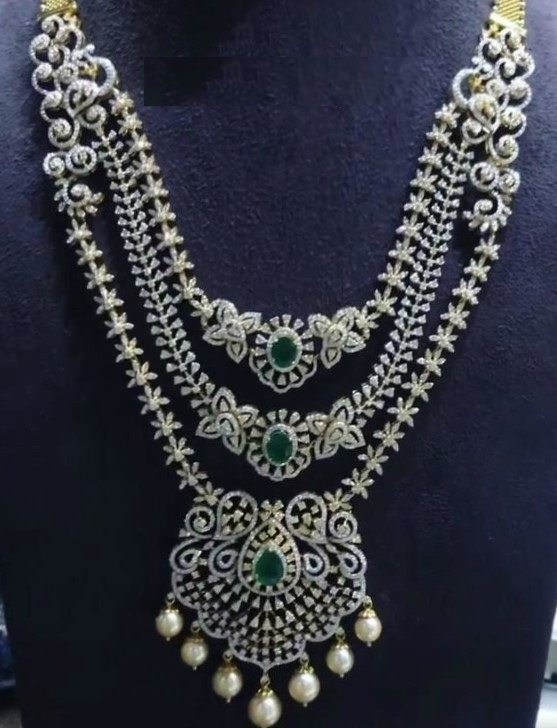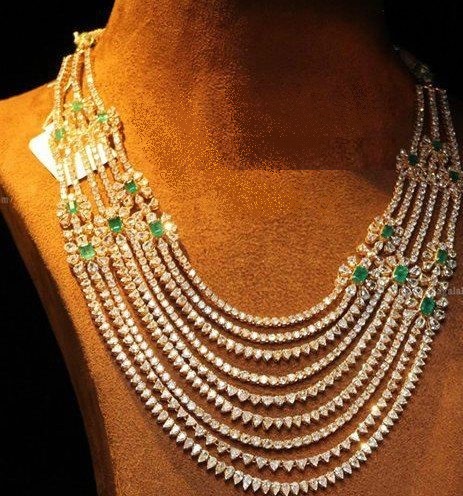 Brides who layered it up all with Diamonds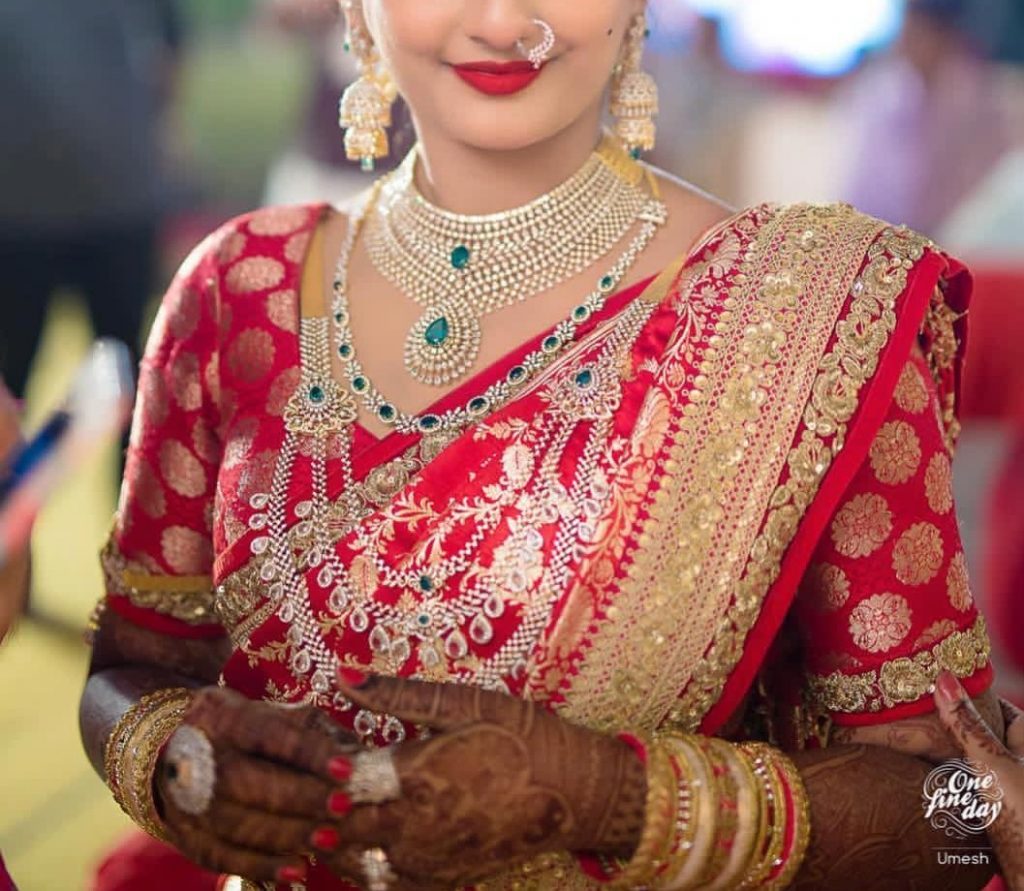 This bride layers a short diamond necklace, single line diamond necklace and then a layered diamond necklace. All the necklaces well separated, looks so captivating and royal.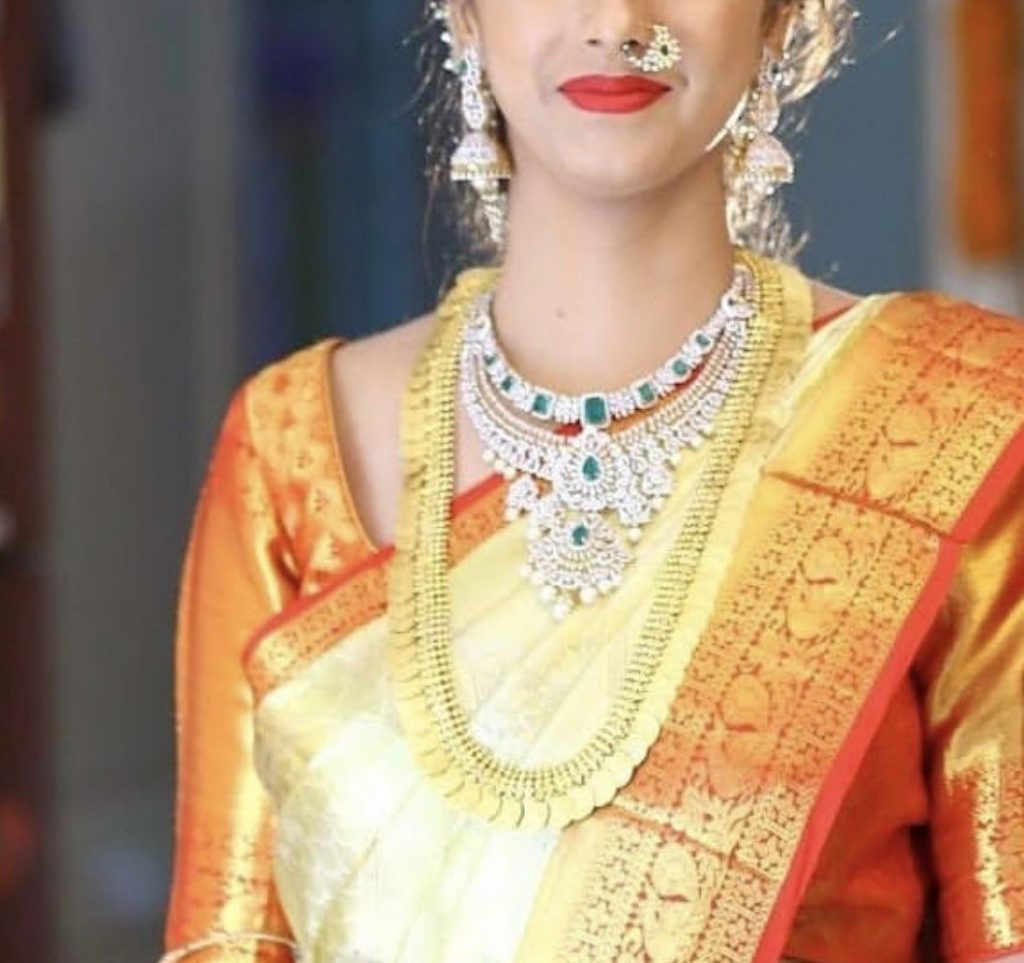 How do you like this diamond and gold combination? This bride adorns a short layered diamond necklace and the timeless Kaasumala necklace, the combination looks sublime on her cream silk Saree!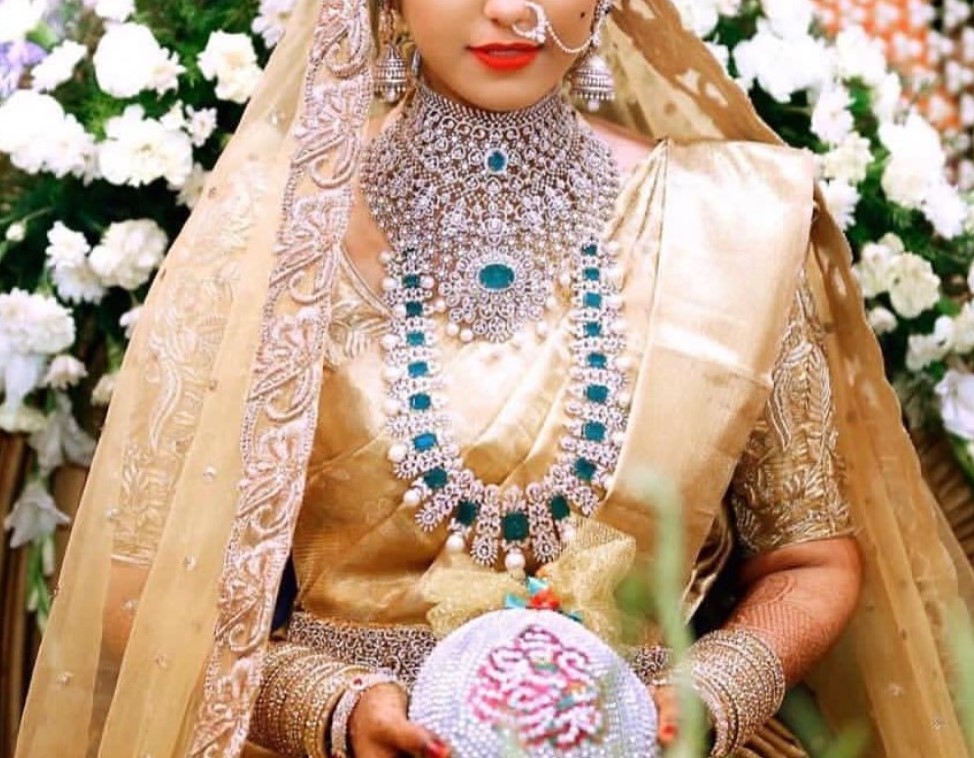 Heavy and splendid choker diamond necklace is of course the center of attraction of the occasion. The bride layers it up with a long diamond emerald haara, that looks resplendent on her pastel golden saree.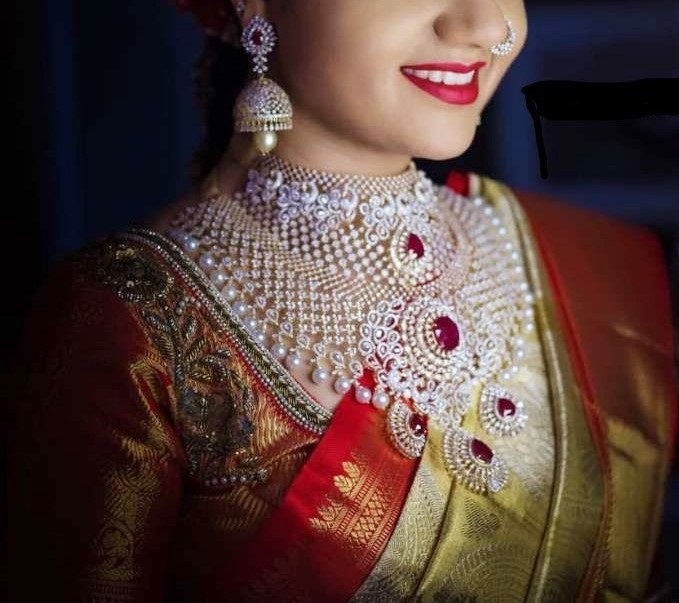 This colossal diamond necklace adorned by the bride is so captivating. The diamond choker and diamond guluband necklace gives a stately look.
For those who like minimalist jewelry, this combination is so enthralling. A modest diamond choker and a long haara makes a great combo.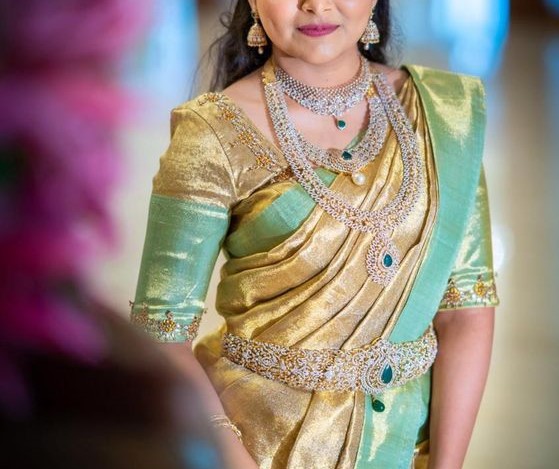 The brides makes her perfect layer with a choker diamond necklace, short and then a long diamond haara. Studded with bright emeralds, they blend so well with pastel saree having light green border. The jewelry is matched so well and indeed an inspiration !
Diamond Necklace on Stylish Saree That's So Regal