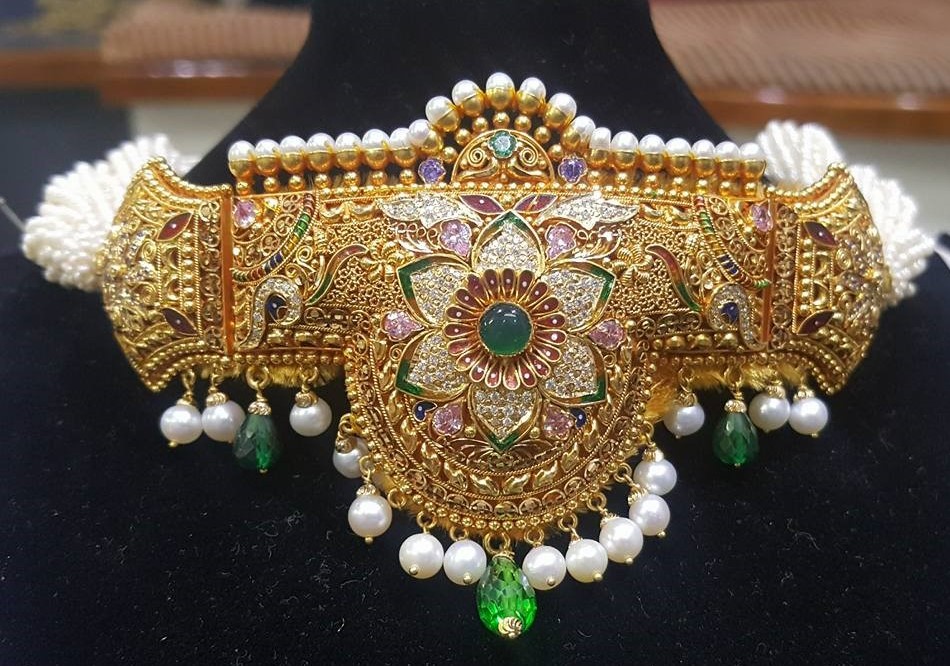 If you are the kind of bride who likes traditional jewelry and adorn the true ethnicity, then Rajasthani Aad necklace is the best bet for you. They hold the charm of Rajput era and help you look like a true Maharani effortlessly. The magnificence, intricate work, grandeur, and umpteen designs and variations of Aad necklaces are worth acclaims.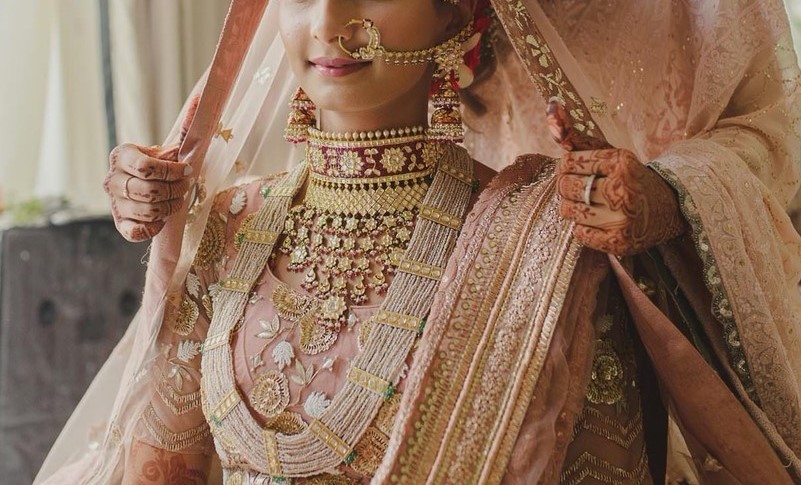 Aad necklace has its roots in Rajasthan which is known for its elaborate and signature jewellery. With its rectangular choker design paired with cascading danglers, an 'aad' neckpiece enhances any neckline and ups the elegance of your ensemble. Pair this gorgeous piece with a matching maang tikka and jhumkas for that majestic and regal look at your wedding.
Rajasthani Aad necklaces when combined with the precious stones like diamonds, rubies, emeralds, sapphire, amethyst, pearls etc add an alluring charm to the jewellery. Here we have collated lovely Aad necklaces that are so splendid and captivating, have a look.
Images Source : Soni Premraj Rajendra Kumar Jewellers, Jodhpur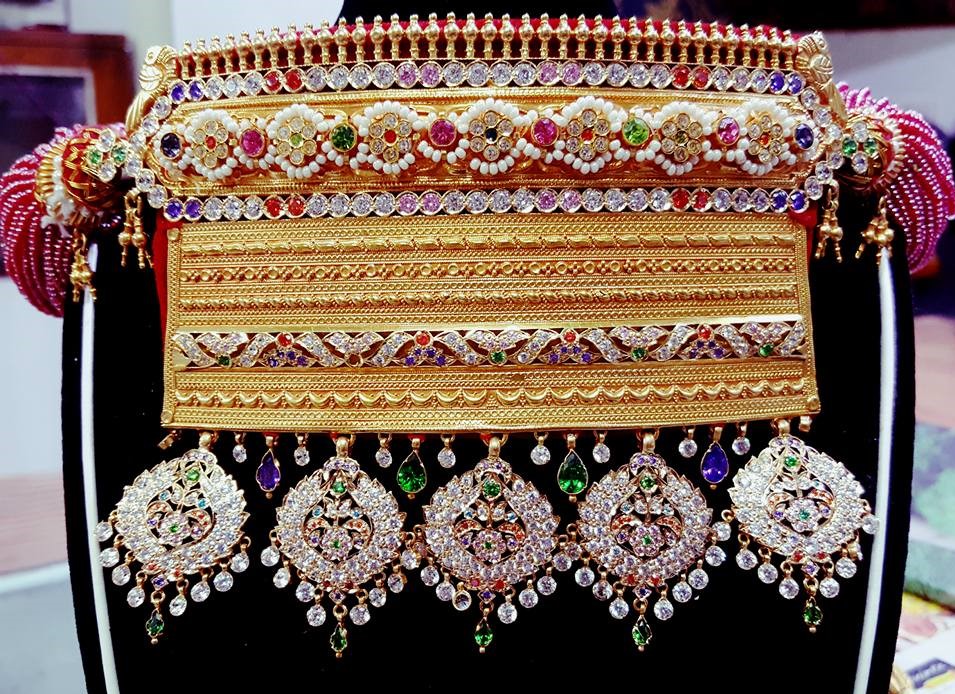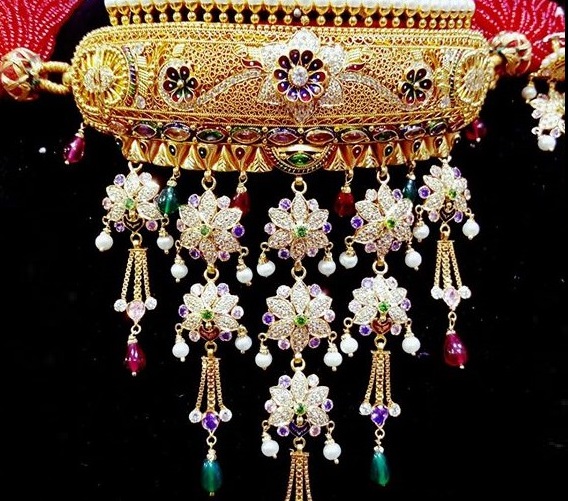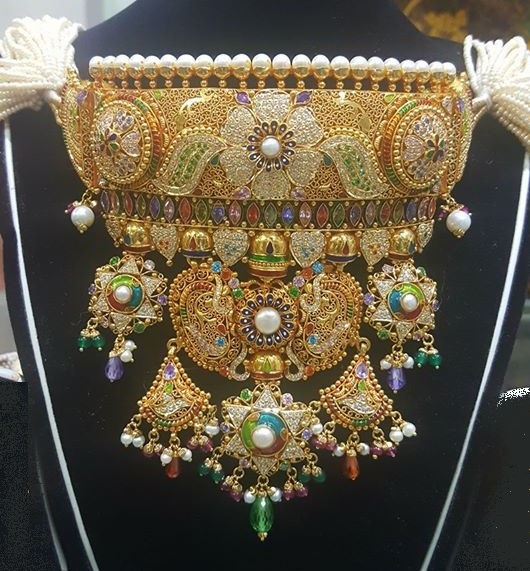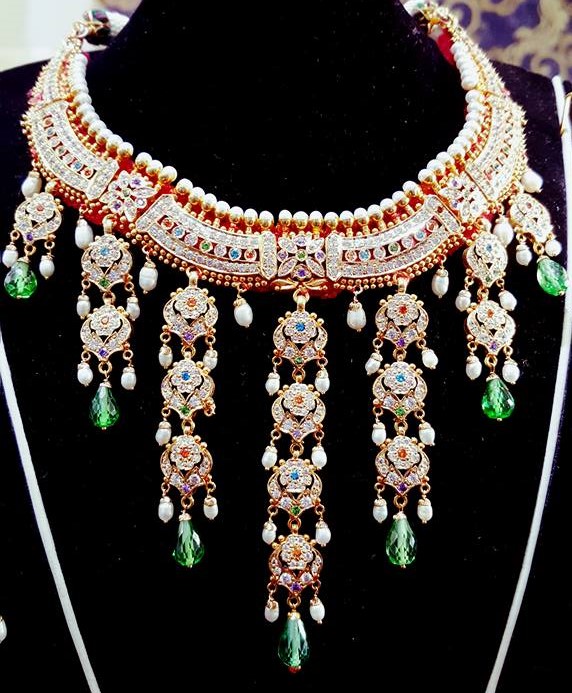 Hope you are loving these magnificent Aad Necklace Designs which are perfect for a bride who want to adore traditional necklace with a modern pat. Match these up with long Rani Haar and look magical on your Big Day!
For more details on these jewellery, contact:
Soni Premraj Rajendra Kumar Jewellers
8209237064
9828982098
Scroll for more designs….