Jhanvi Kapoor is now a well known Bollywood celebrity herself and not known as just the late yesteryear actress Sridevi's daughter. Jhanvi Kapoor has lot of fan following for her simplicity and acting as well. Her love for ethnics is what her fans love the most. Jhanvi has not failed in impressing her fans with her latest jewellery fashion and this is something that the young girls like to take cues from!
Jhanvi Kapoor in Victorian Style Jewellery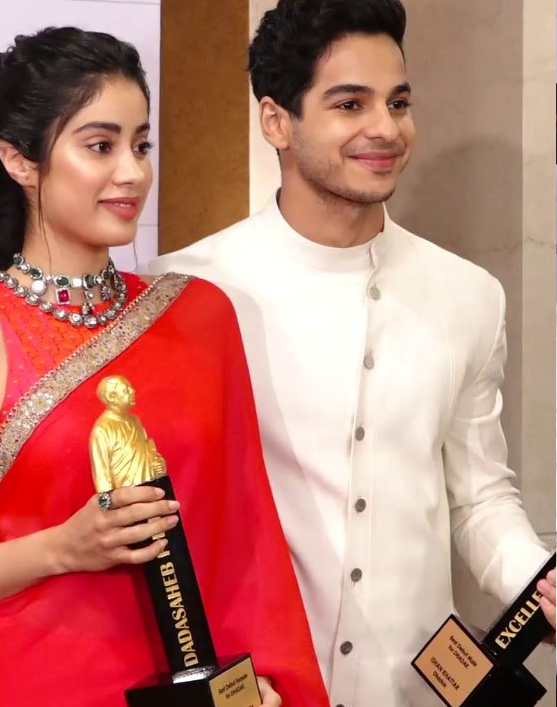 You may be interested to more about Victorian Jewellery here: Victorian Style Jewellery Designs
Jhanvi Kapoor in Diamond Jewellery: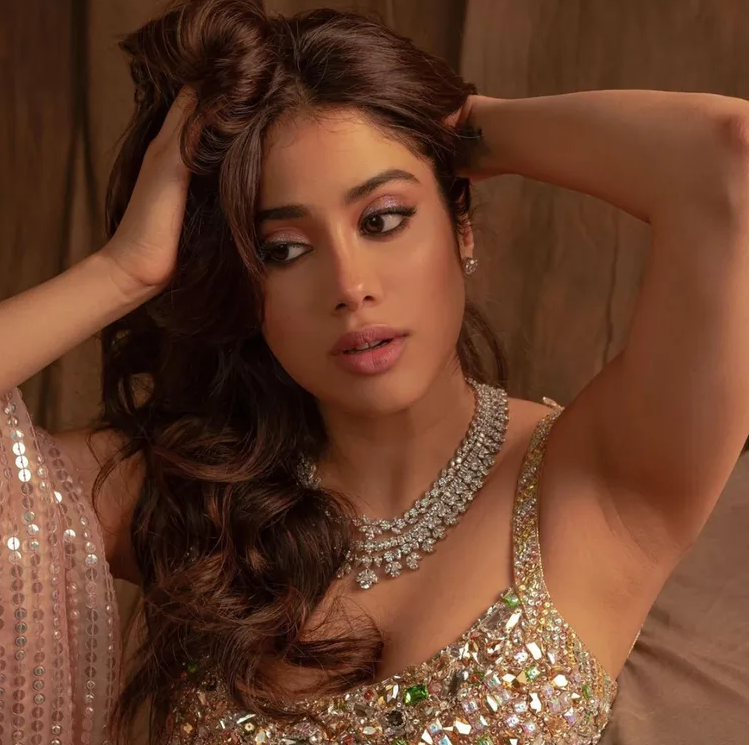 Diamonds are the most precious among the gemstones and the most sought after jewellery stone! Sizzling diamonds can never be missed out by the rich class of society. Check more diamond choker necklace designs below!
You may be interested in:
Jhanvi Kapoor in Pastel Jewelry:
Offlate, Pastel jewelry has become the latest choice among the contemporary brides. The pastel hues are trending the most and look extravagant with pastel lehengas.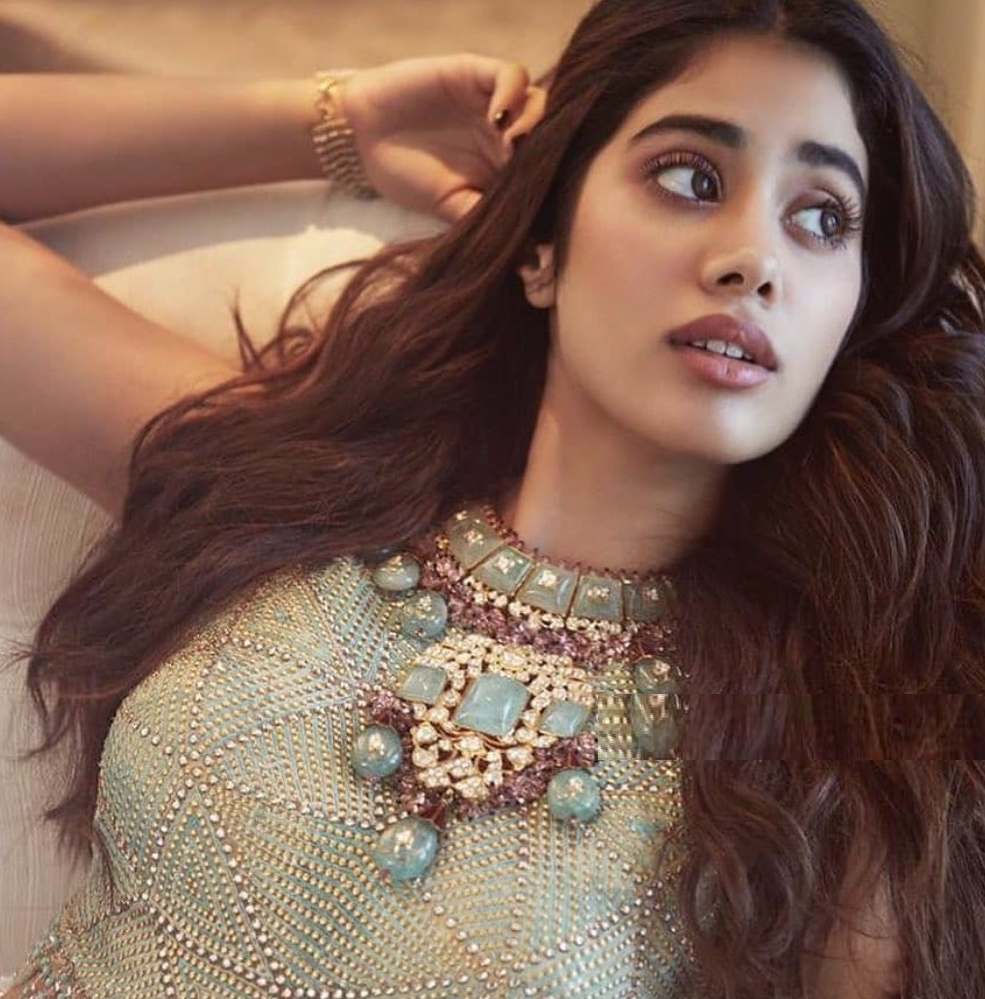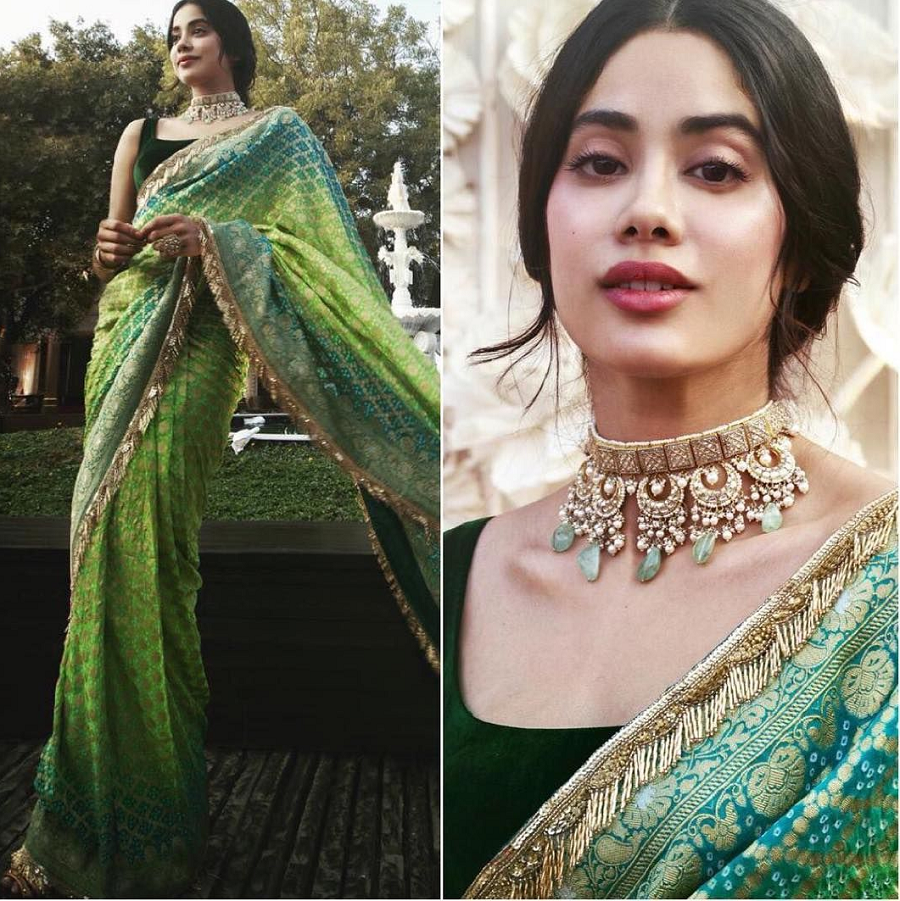 Jhanvi Kapoor in Layered Necklace
Layering of chains has been trending and Jhanvi has been spotted in this jewelry in few occasions. Check them out here: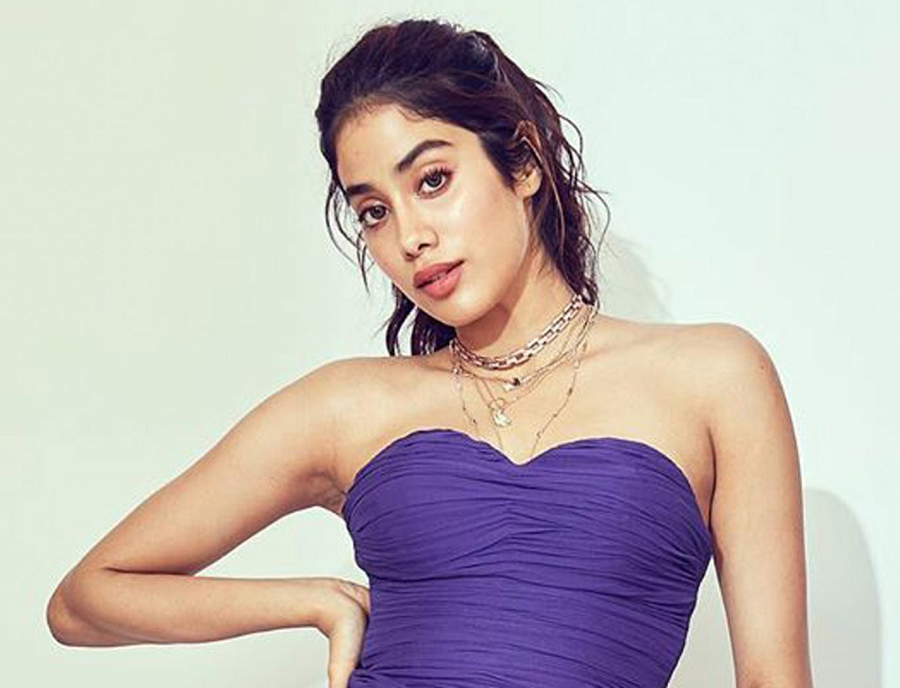 Find more Layered Necklace Designs here:
Jhanvi Kapoor in Polki Jewellery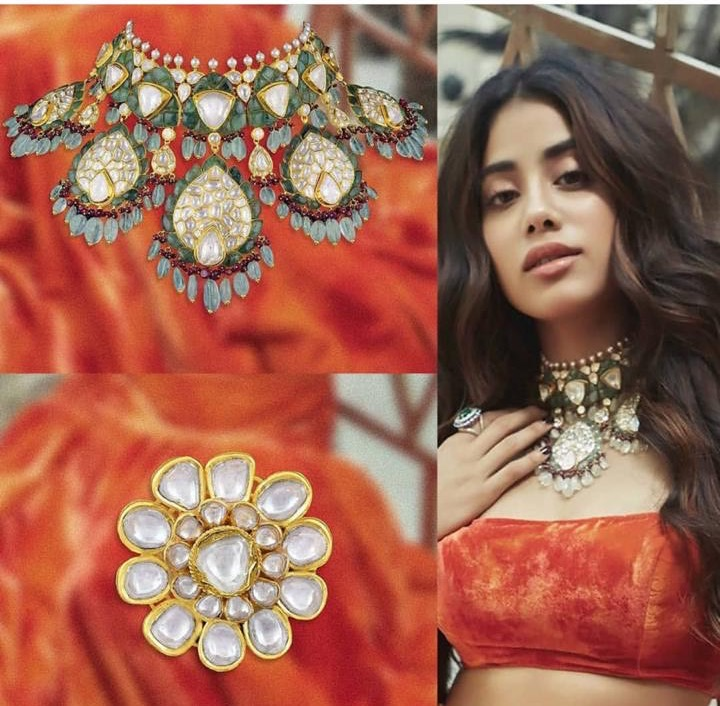 Jhanvi Kapoor in Bridal Jewelry:
Jhanvi Kapoor is a pretty bride in her latest photoshoot. We share a glimpse of her beautiful Bengali bridal look as well from her movie.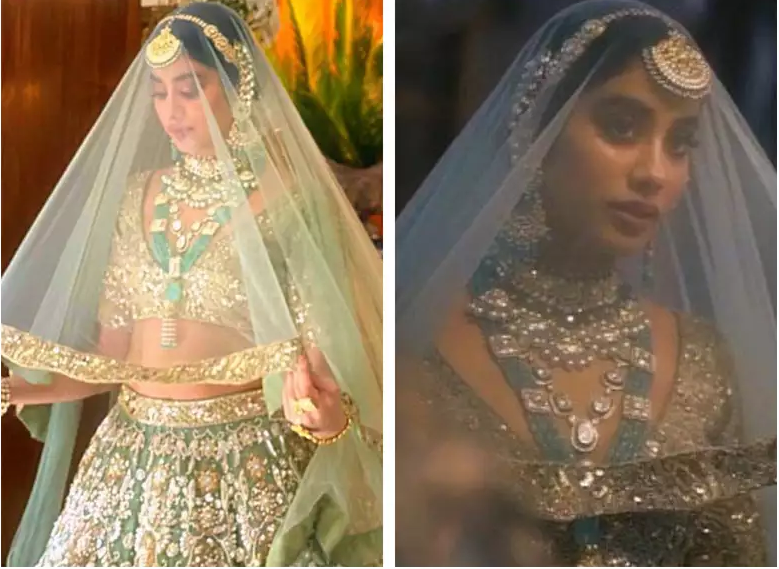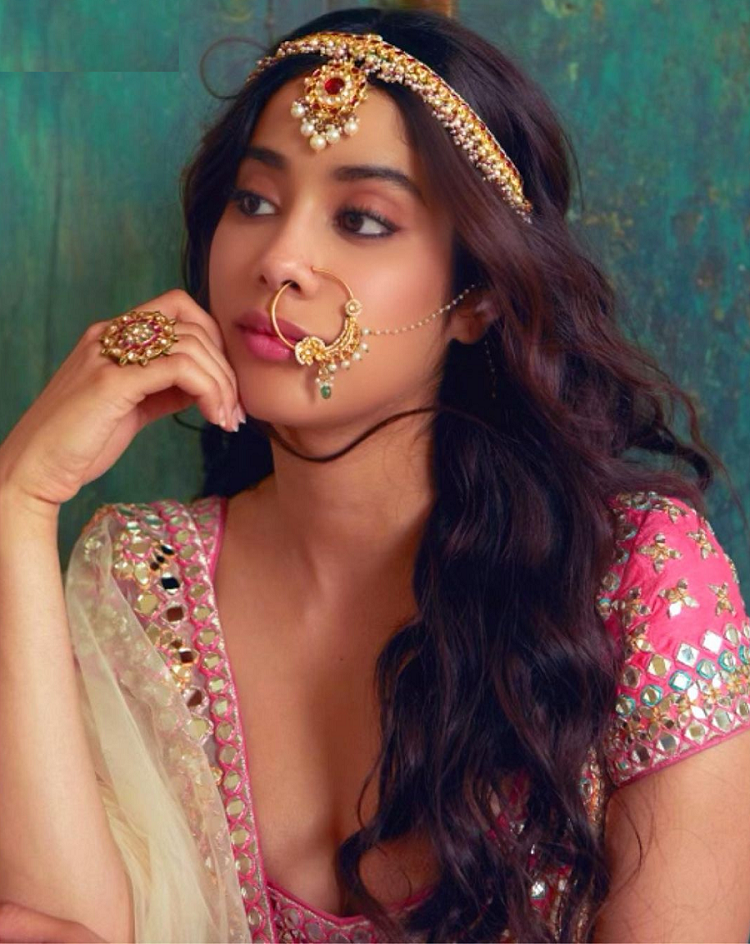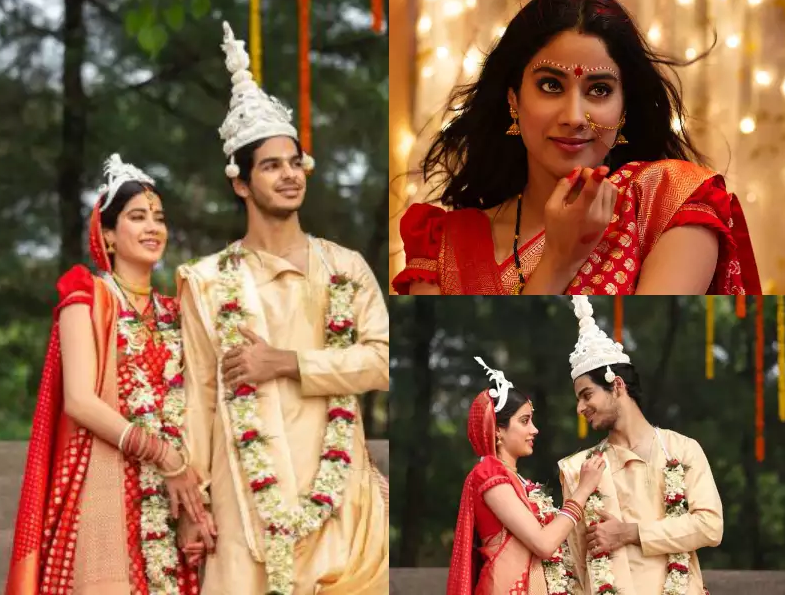 You may also be interested in : Traditional Bengali Jewelry
Jhanvi Kapoor in Fine Jewelry: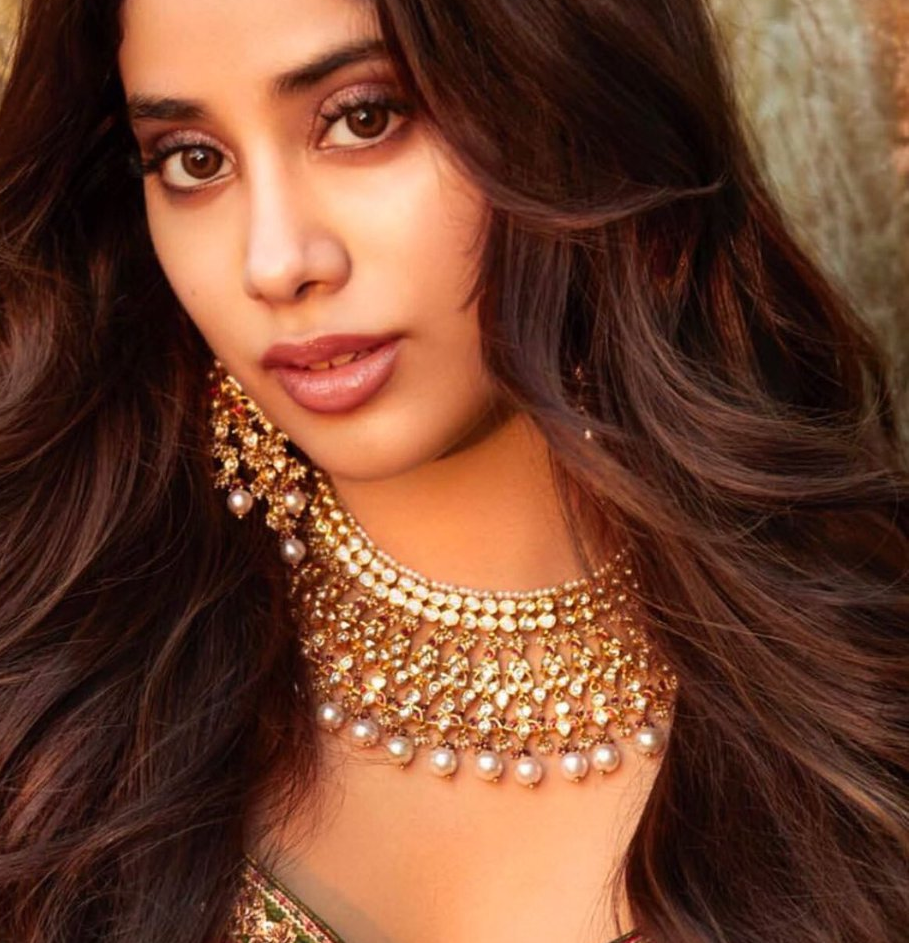 You may also be interested in Sabyasachi Jewelry