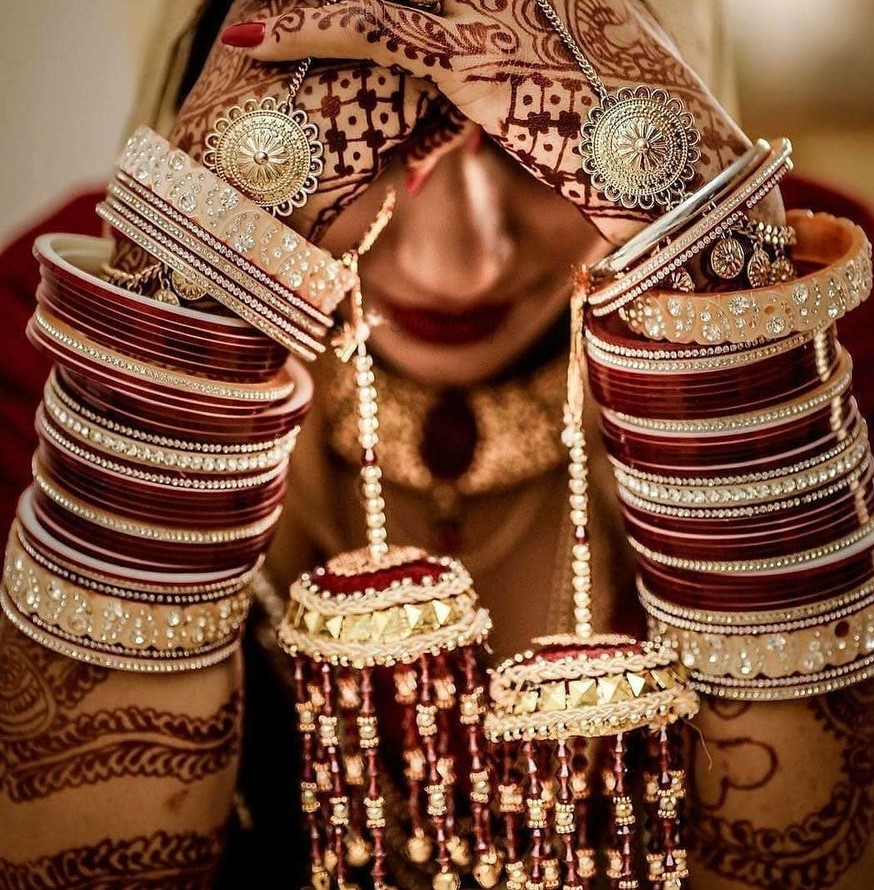 For Sikh brides, Chuda is (wedding bangles) is an important symbol of marriage than anything else. They have a ceremony which is an eternal part of Sikh Wedding when Chudas are worn by the bride.
Talking a little about Sikh marriages, in Sikh tradition, firstly kurmai or engagement happen which is usually a family affair. The bride's family goes to the groom's house carrying gifts that include sweets, clothes and jewellery. The bride's father or guardian gives the groom a gold ring, a Kada (Gents Bangle) and gold mohre (coins). Later, these coins are strung into a black thread and given to the bride. She wears it around her neck and it is akin to the mangalsutra worn by Hindu women. But amongst Sikhs, the bride wears this thread only during special occasions. However a married Sikh bride should compulsively wear Chudas.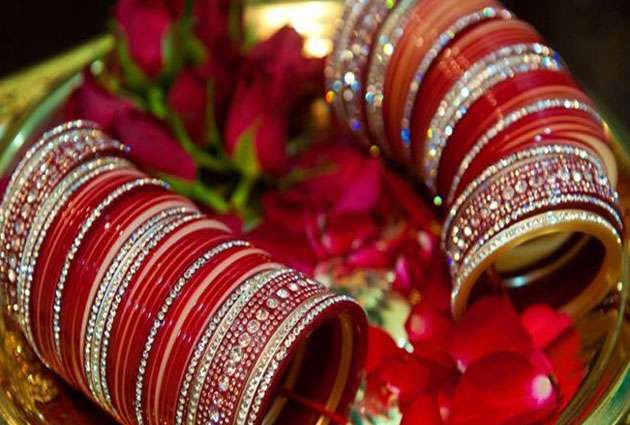 Choora ritual involves a giving ceremony, in which the oldest maternal uncle and aunt of the bride bring this set of beautiful red and cream bangles as a gift of good wishes and happiness. Then, all those who are present at the ceremony tie kaliras (silver or gold ornaments) to the bangles worn by the bride.
Here we collate gorgeous choora designs for Sikh bride. Have a look.
Red Choora with Broad Golden Bangles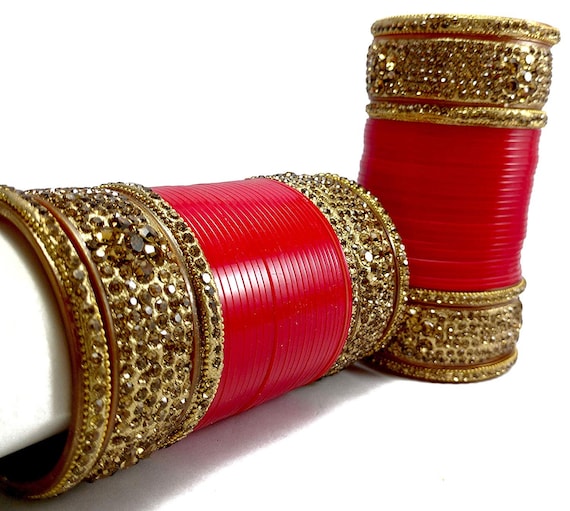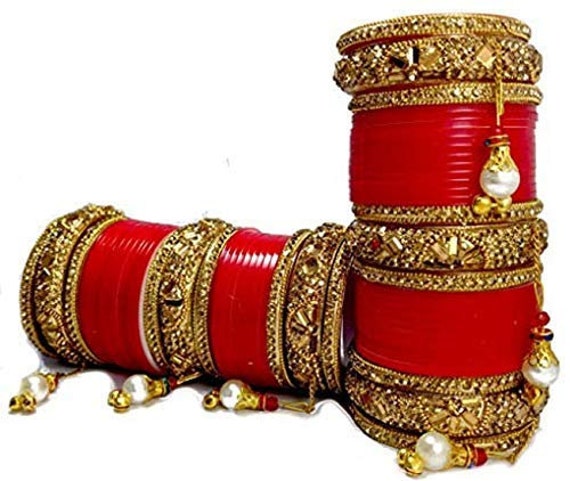 Red Chura Set with Jhumki Designs
Red Color Choora with Golden Dots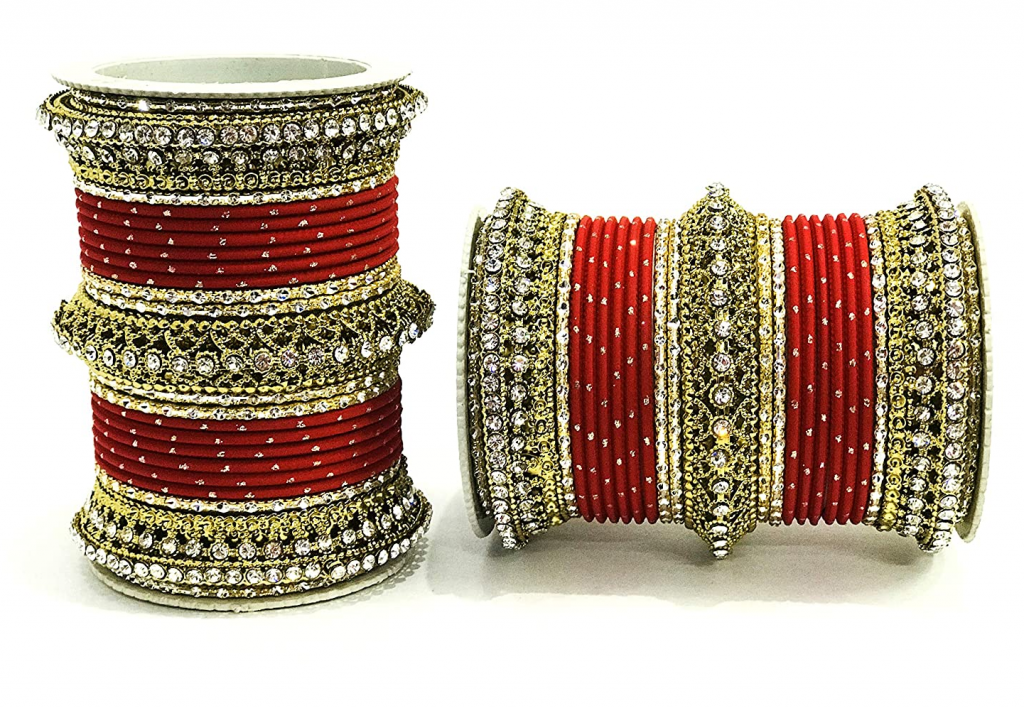 Red Chooras with Adorable Center Broad Bangle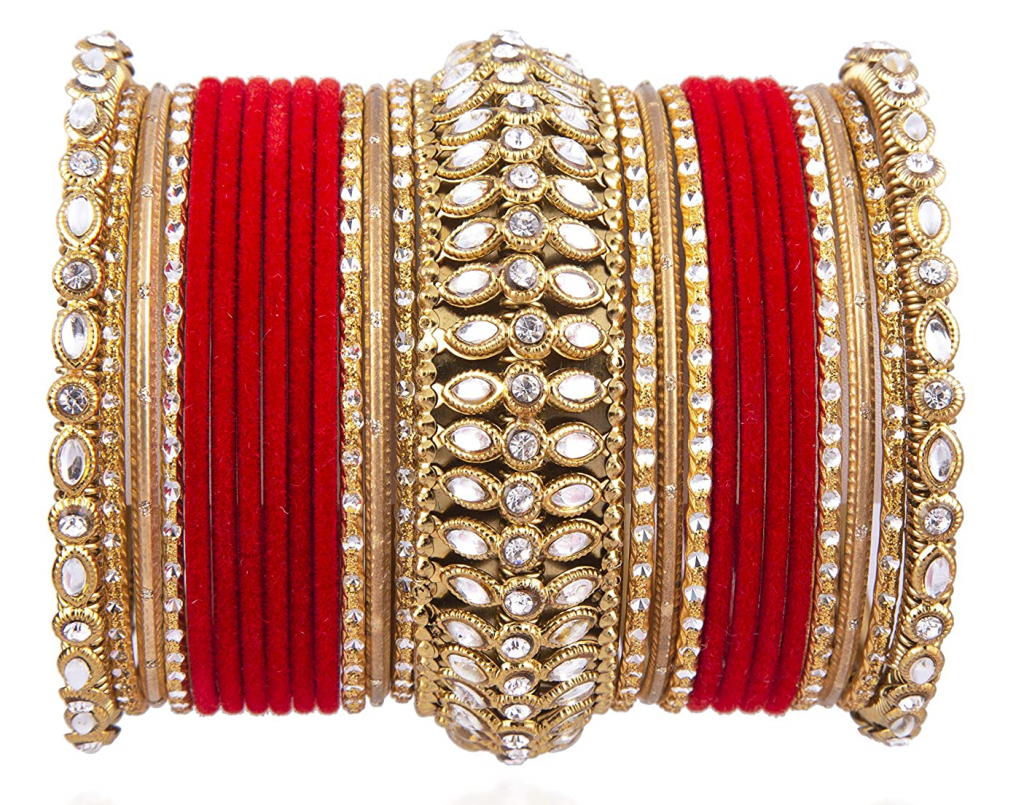 Gold Plated Red Velvet Bangle Set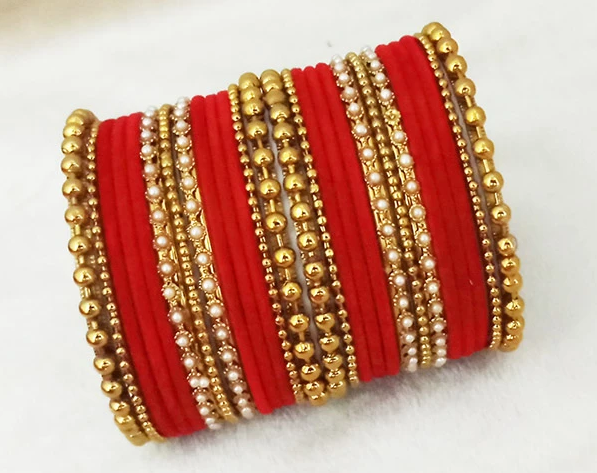 Lovely Red Choora Set with Zircon Stones
Gold and Silver Stone Choora Set
Floral Pattern Sparkling Choora Set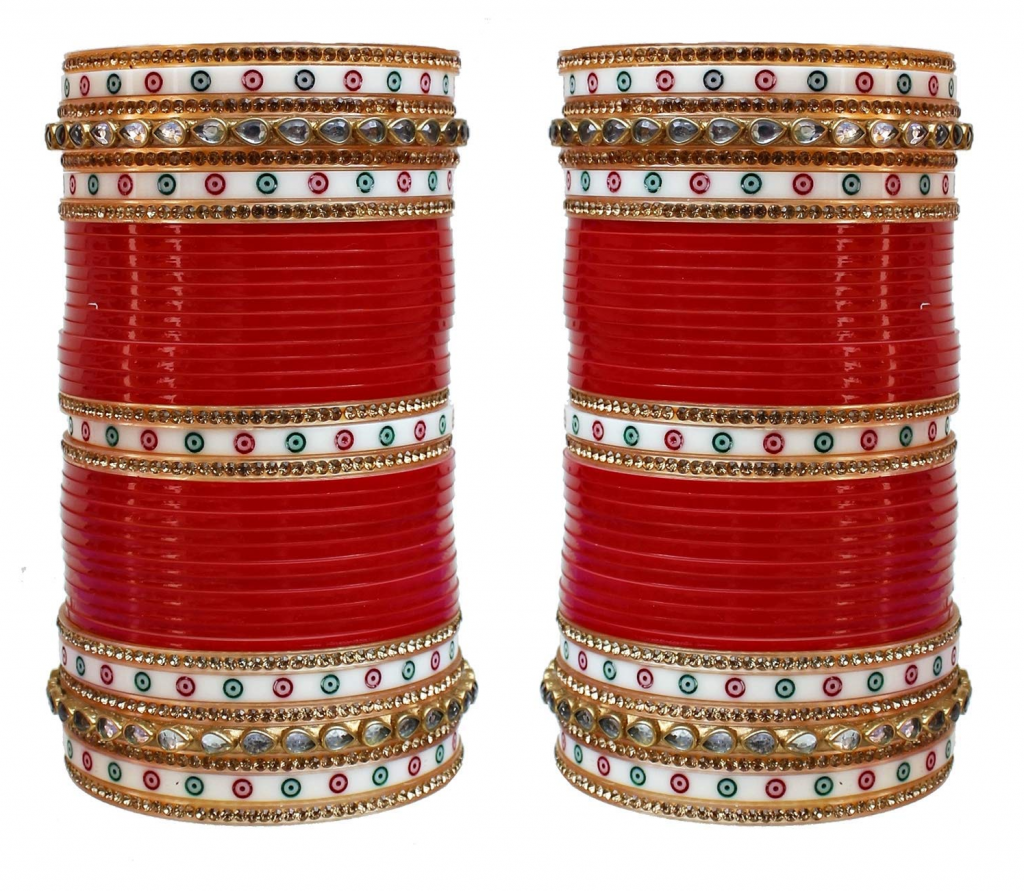 Red Choora set with stunning Floral Design