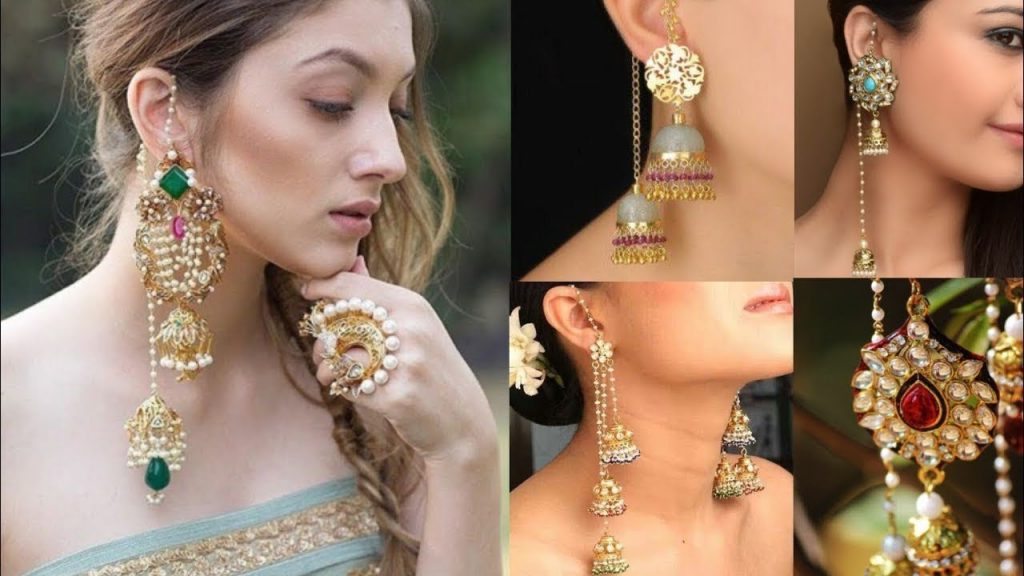 Jhumkas are an essential part of Indian jewelry. Jhumkas have an origin from temple jewelry where they were used to adorn the deities. Since then, jhumkas have evolved in various styles and is very trendy and fashionable till today.
Jhumkas come in various designs and Kashmiri Jhumkas are very popular among them. Kashmiri earrings have extra-long chains ended with pretty jhumkas studded with beautiful gemstones. The body of the earrings more pretty when studded with flamboyant stones and meenakari work, while the chain with small pearls look elegant.
The extra-long chain of the Kashmiri jhumkas is hung behind the ears. Some women lift it and attach it to their hair or bun with the help of a bobby pin. The spectacular design of the Kashmiri jhumkas makes the wearer feel distinct and regal. These majestic pieces of jewellery can be worn with any traditional Indian attire or semi Indian attire and make the outfit look even more fabulous.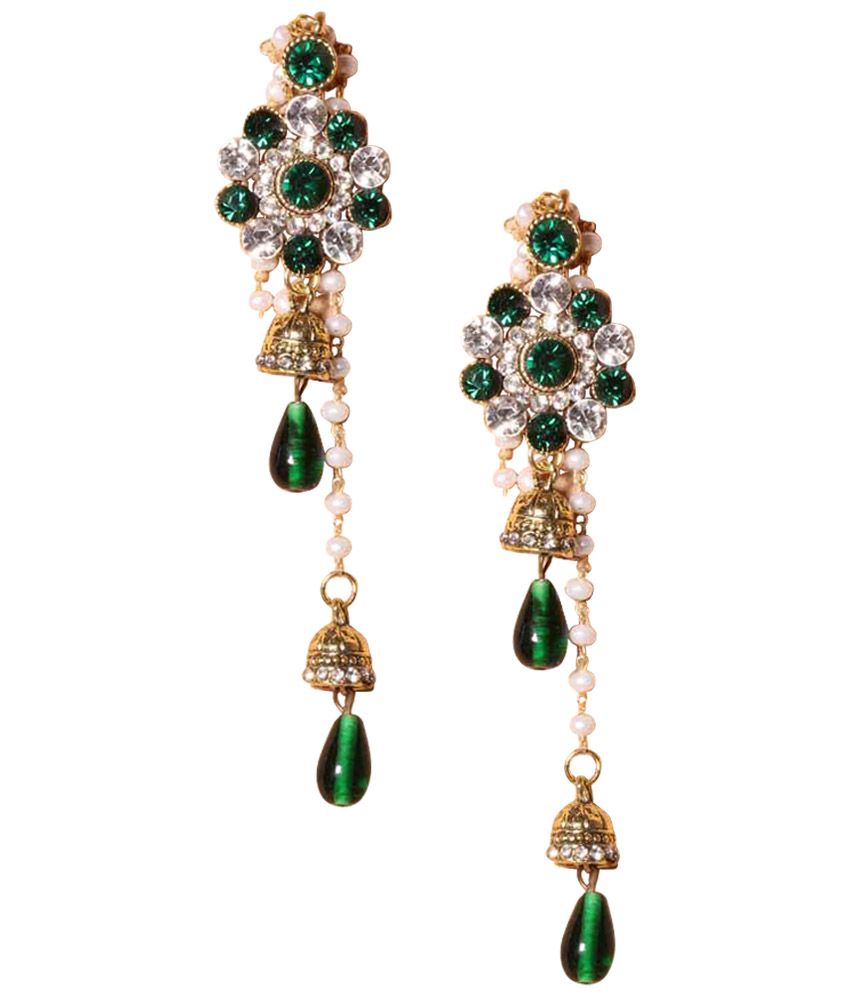 Kashmiri Styled Exquisite Earrings on Gorgeous You
Fashionable Kashmiri Styled Silver Earrings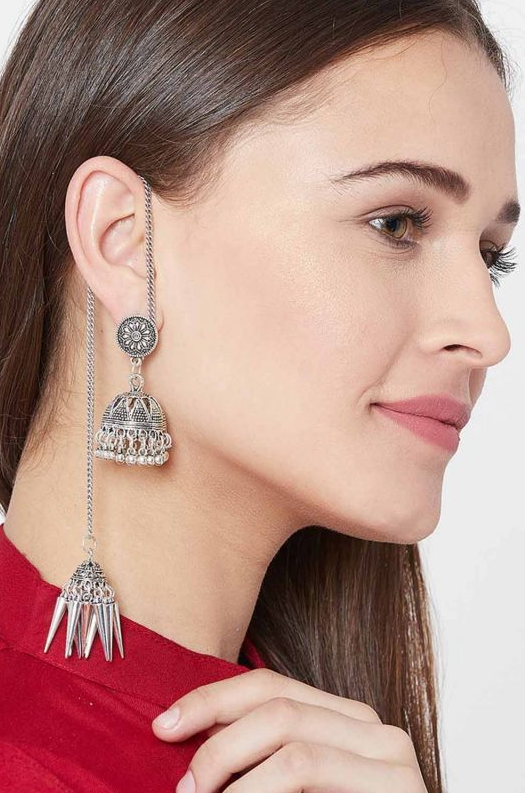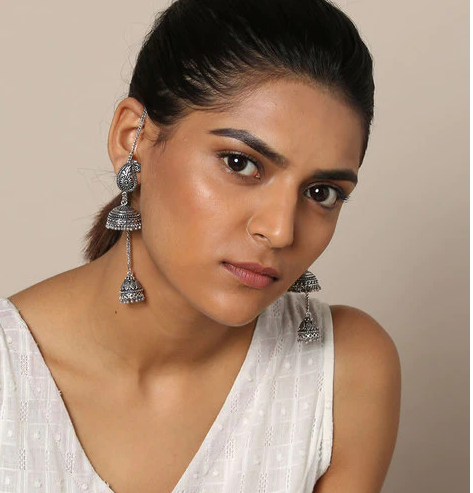 Buy similar earrings here: