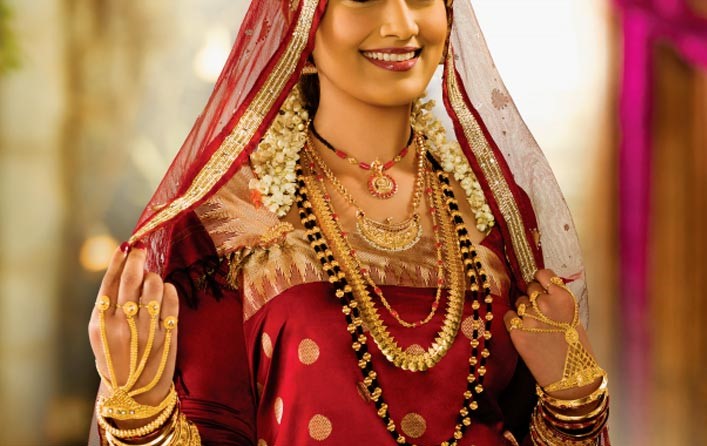 The Kodava women wear Karthamani Pathak which is Coorg style Mangalsutra.
Karthamani and Pathak are two separate jewelry. Pathak is usually a colossal gold coin with goddess Lakshmi or Queeen Victoria engraved on it. The coin will have small round rubies embossed on the circumference of the coin and is surmounted by a cobra that stands for fertility. Sometimes Pathak is further beautified by fresh water pearls hanging from it. The Karthamani is a chain that is made with corals and gold beads, sewn on thread or black beads. Some ladies prefer to have a gold chain instead of this thread. The Pathak is hung to Karthamani which forms the Coorgi Mangalsutra.
If you are looking for beautiful Karthamani Pathak necklace designs, keep scrolling!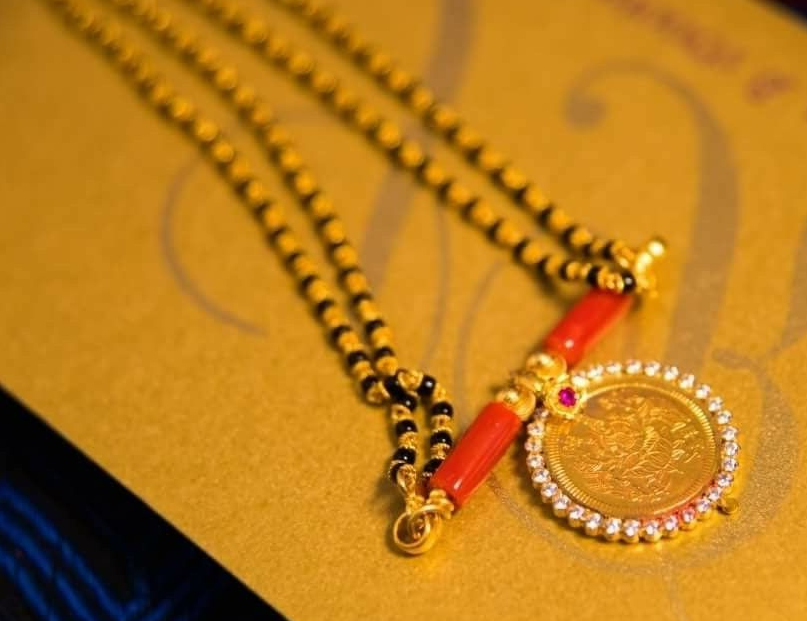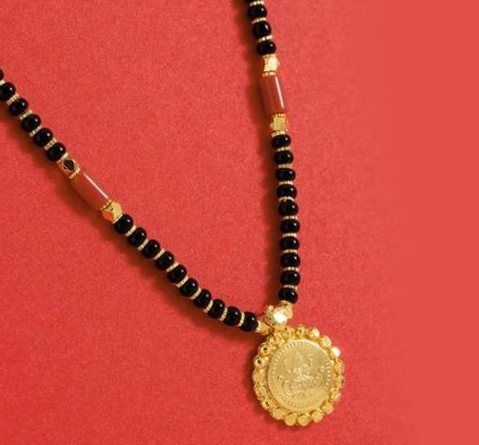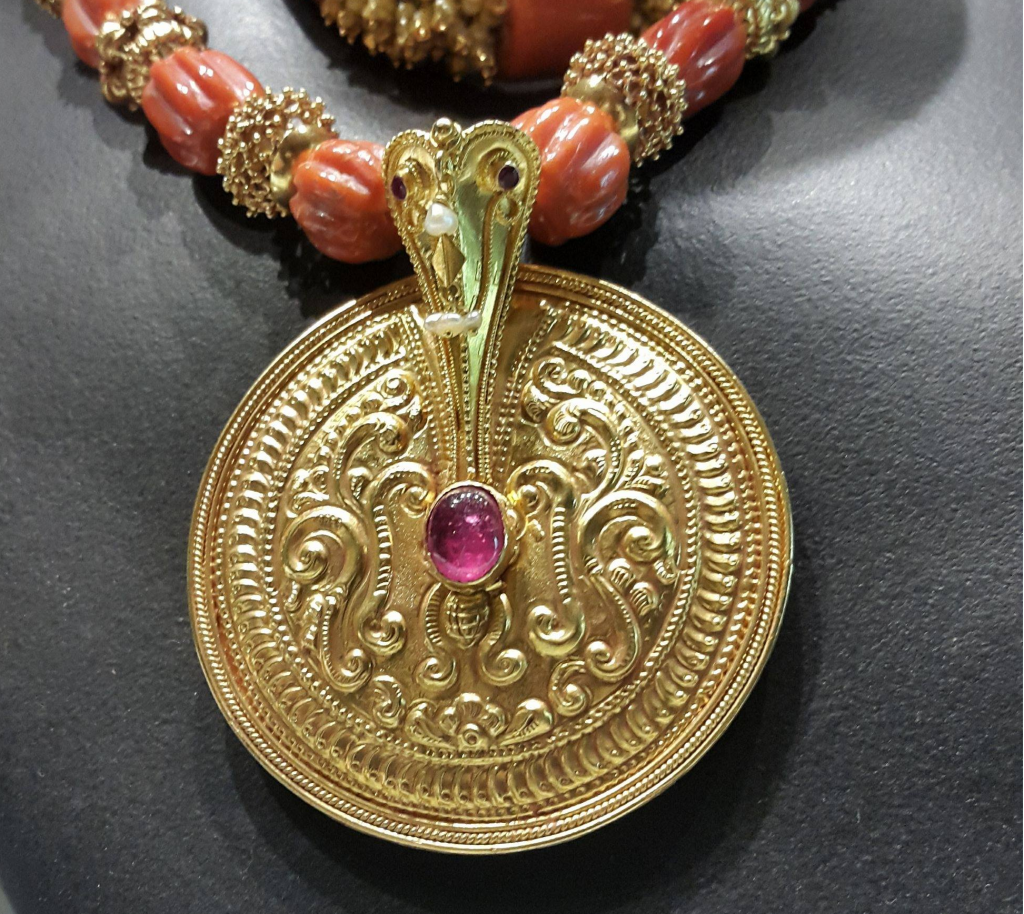 However, with changing times, some ladies wear Stylish Mangalsutra for regular wear and reserve the traditional Karthamani Pathak for festivals and functions.