Mallige in Kannada refers to Jasmine while Moggu refers to bud, hence the name "mallige moggu" or "Jasmine bud" necklace. In Kerala the same traditional jewellery is known as "Mullamottu Mala" which forms an integral part of antique Kerala Bridal Jewellery. It consists of repeated motifs of an elongated or rounded jasmine bud to form a beautiful necklace. This piece of necklace usually forms the middle or last chain in the bridal jewellery depending on its length. It is also called as "Pichimottu Mala" since Pichimottu also means jasmine in malayalam.
Scroll below to see beautiful Mallige Moggu Necklace designs.
Long Mallige Moggu Necklace Designs With Rubies
Mallige Moggu Choker Necklace Designs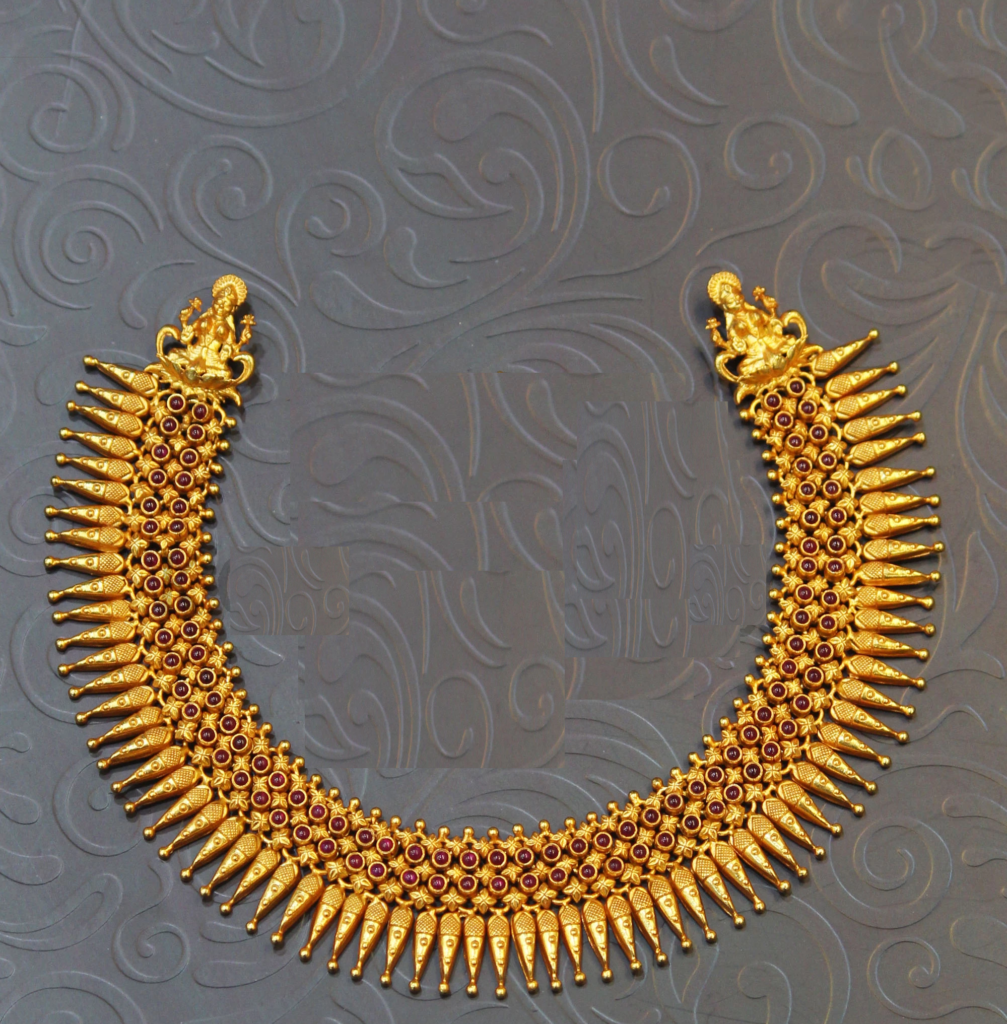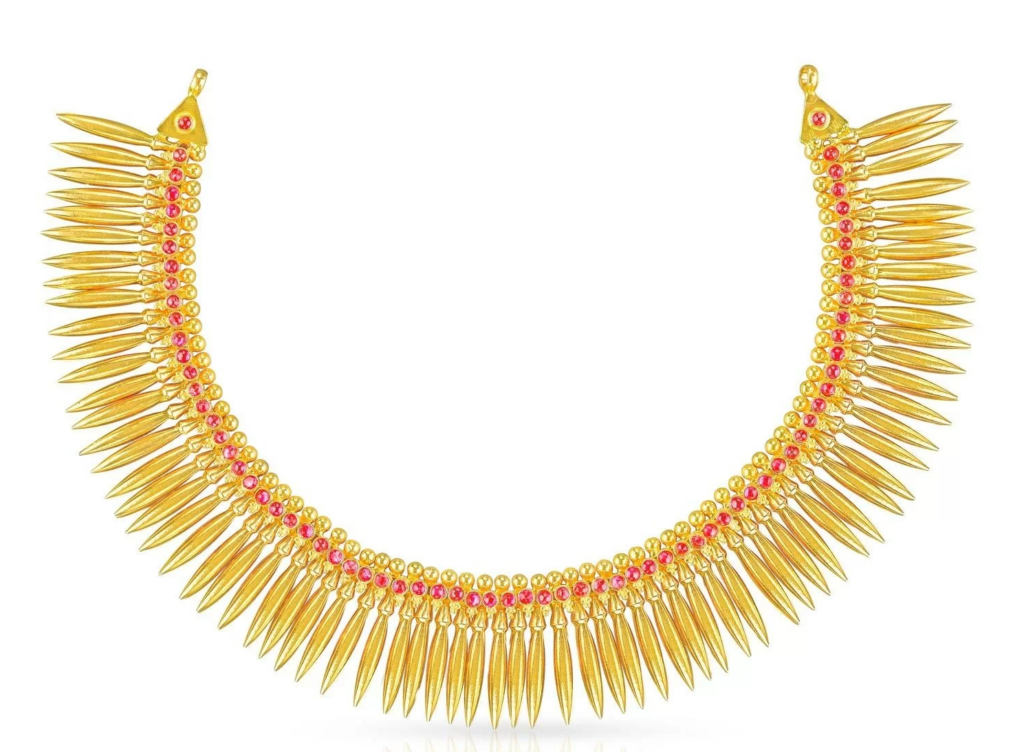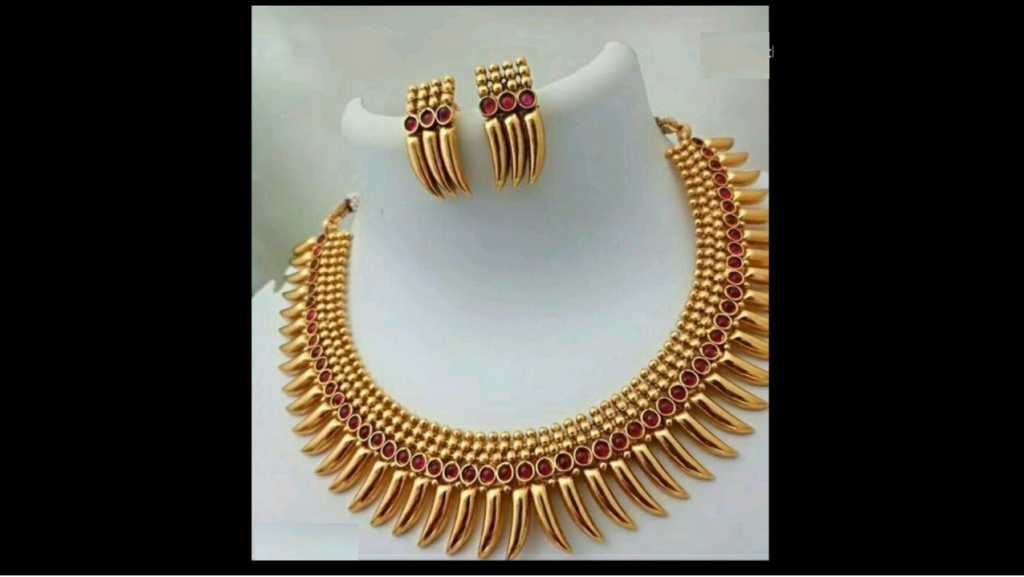 Kasu Motif Mallige Necklace Design
This traditional jewellery is modified with some mango shaped coins giving it the appearance of Kasu Mala in combination with gold jasmine buds.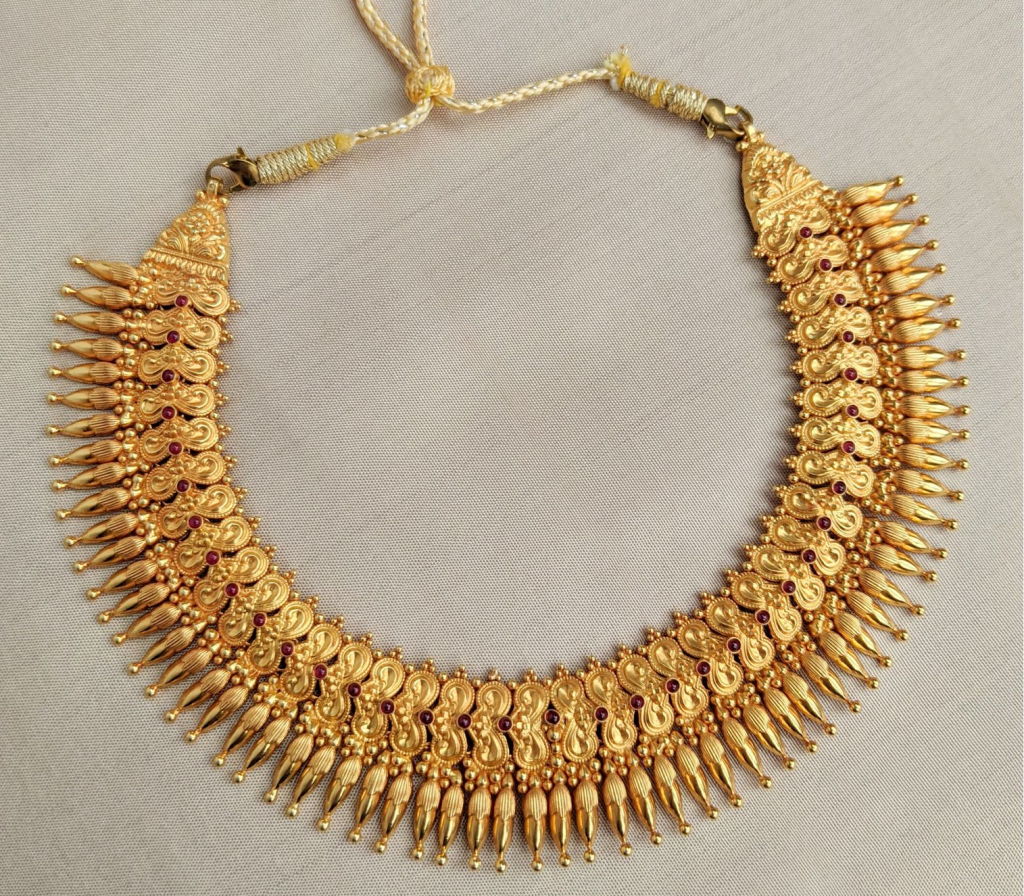 Hope you liked these marvelous Mallige Moggu necklace design which is available in varied lengths and models. This traditional Kerala Mulamottu Mala is an inevitable part of Kerala jewellery and most of the Kerala brides never fail to miss this antique piece. Many other South Indian brides pair Mallige Moggu necklace with temple jewelry as well. Now, pin your favorite design, and plan to add one in your jewelry collection!