The 'Palakka mala' or leaf shaped necklace is traditionally green and made of gold and special green coloured glass. However, today it is available in different colours including red and blue. It usually has a matching round pendant .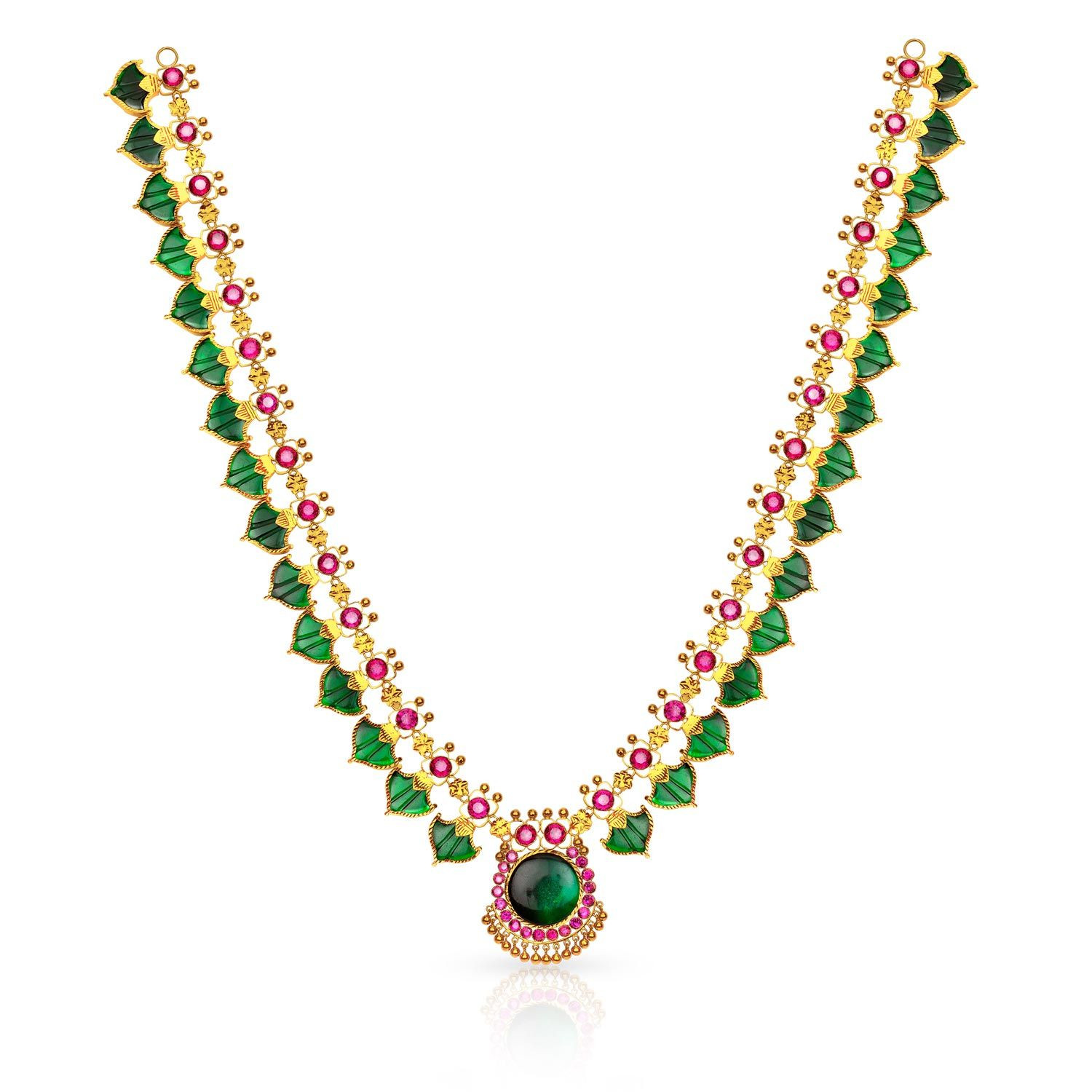 A rare blend of emerald and ruby in necklace design makes Palakka Mala really enchanting. The ornament really reflects Kerala's rich culture. Because of its elegant style palaka mala necklace defines the ethnicity of traditional Kerala gold jewellery. It is a valuable piece of jewellery of a Kerala bride.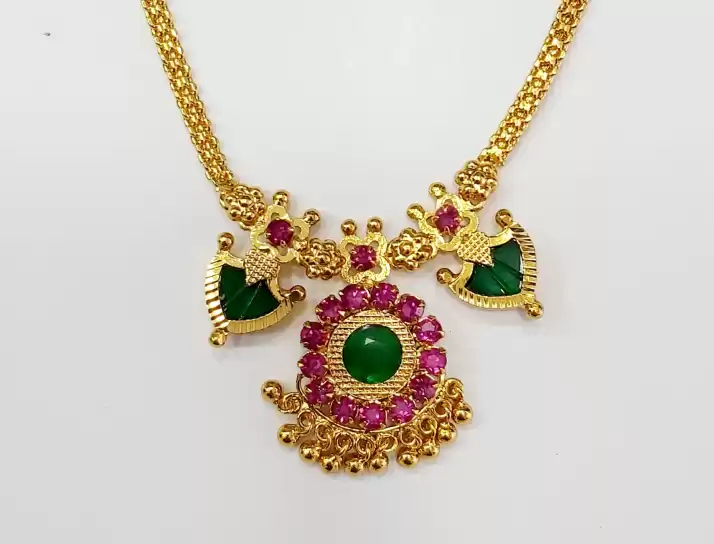 When it comes to jewellery, nothing beats the gold ornaments that adorn a Keralite bride and Palakka mala is a must have! Palakka mala is available in various lengths patterns and colors (blue, red and green). Let's have a look at the precious jewellery.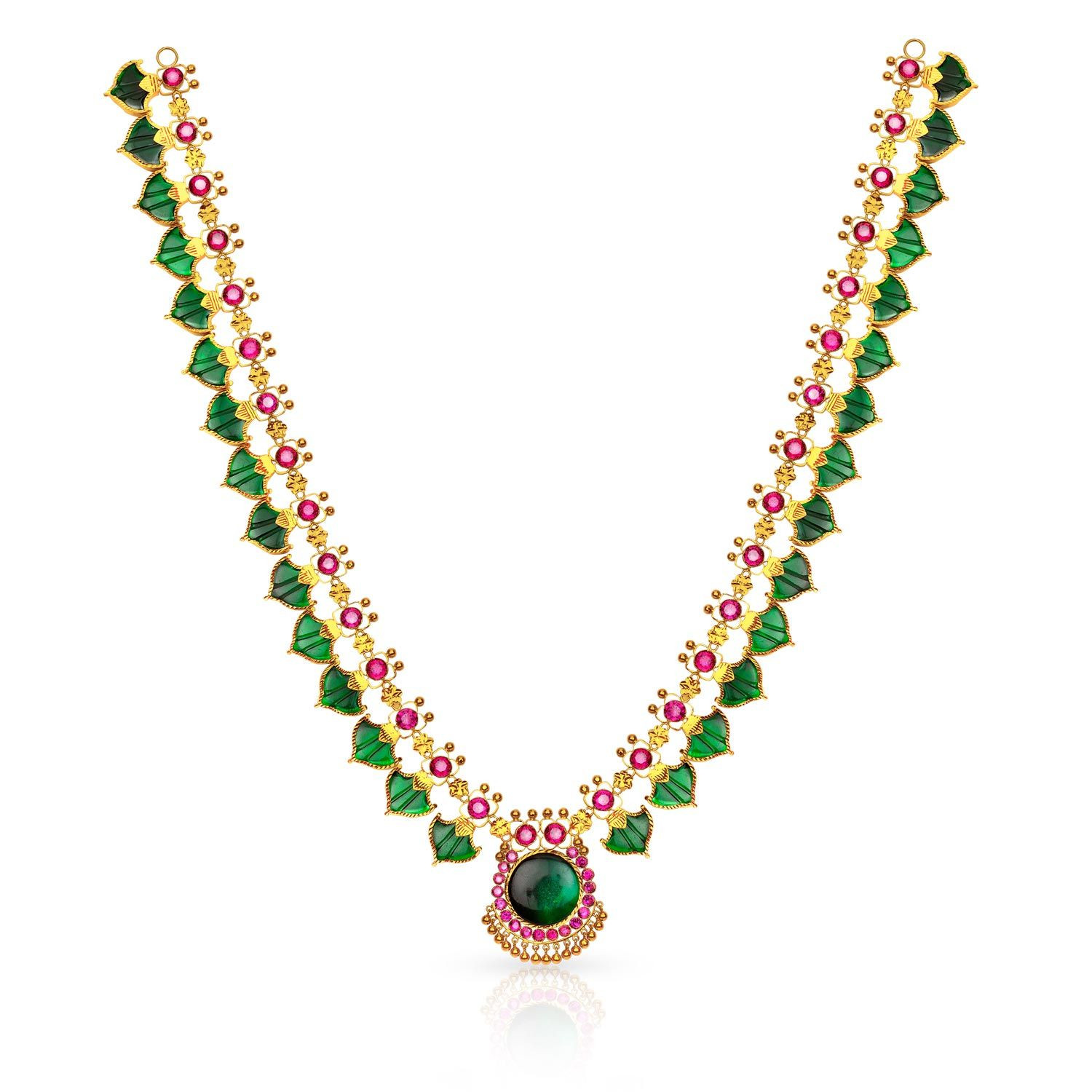 This unique palakka mala has been combined with the traditional kasu mala and gives an authentic look to the traditional jewellery piece.
The tradtional jewellery has been modified in terms of color used to look it different from the original one. This jewellery has red palakkas in gold along with white stones.
Well this palakka mala has pearls embedded in the jewellery along with matching palakka jhumkas .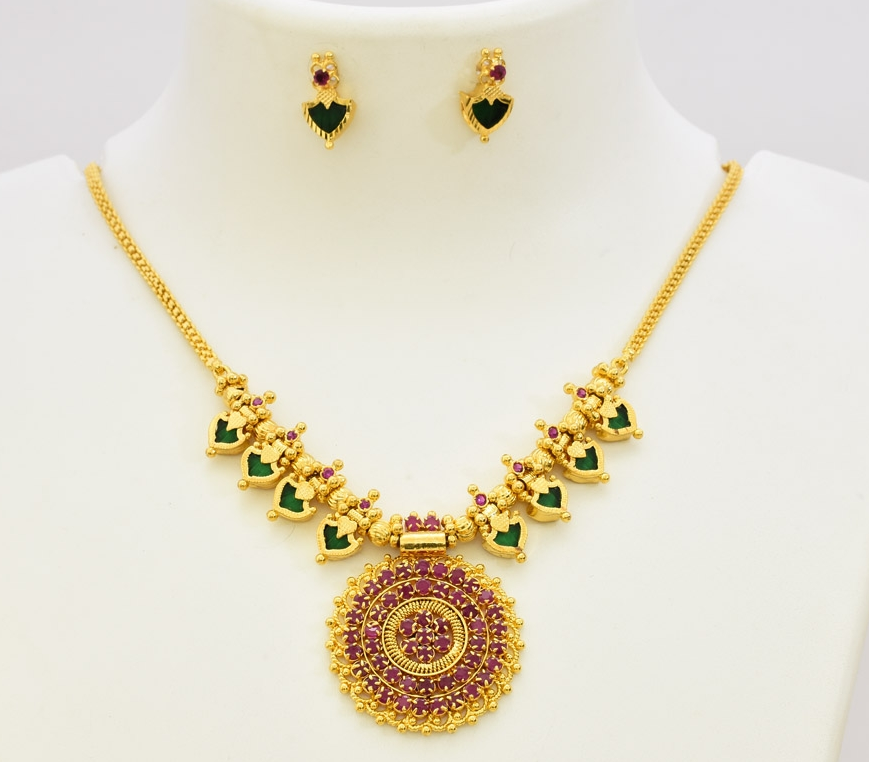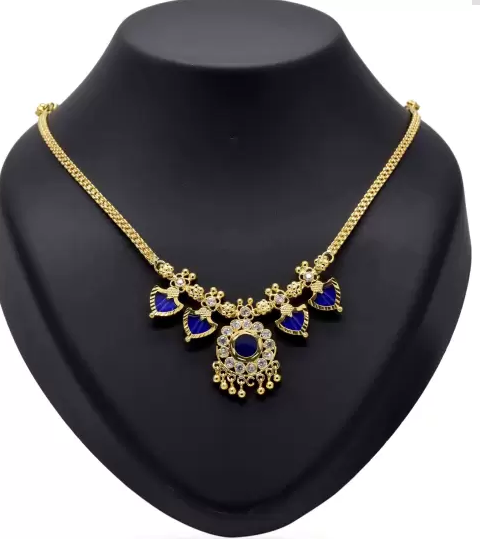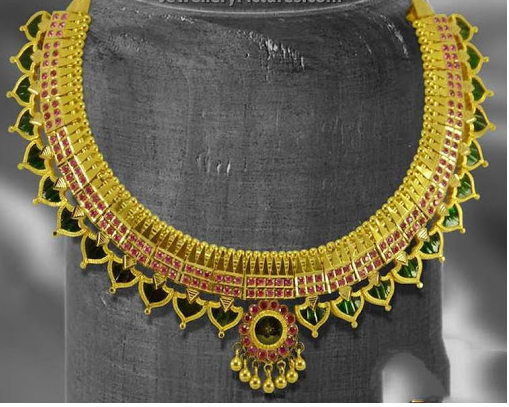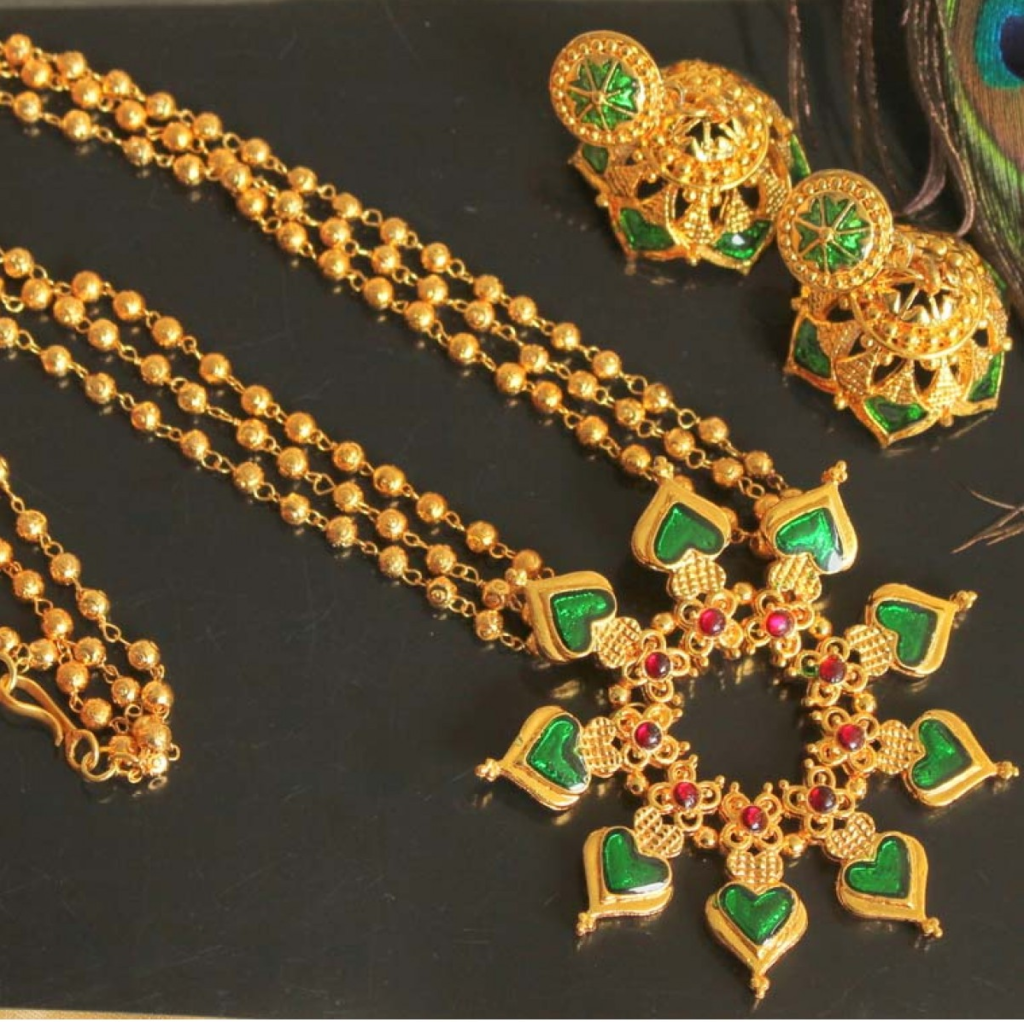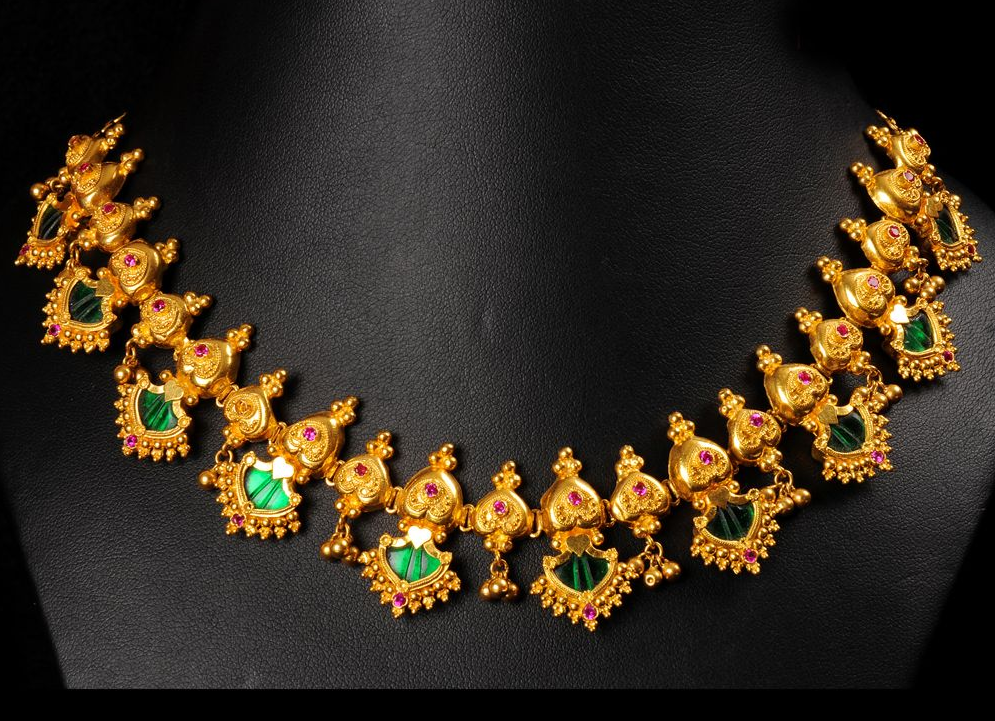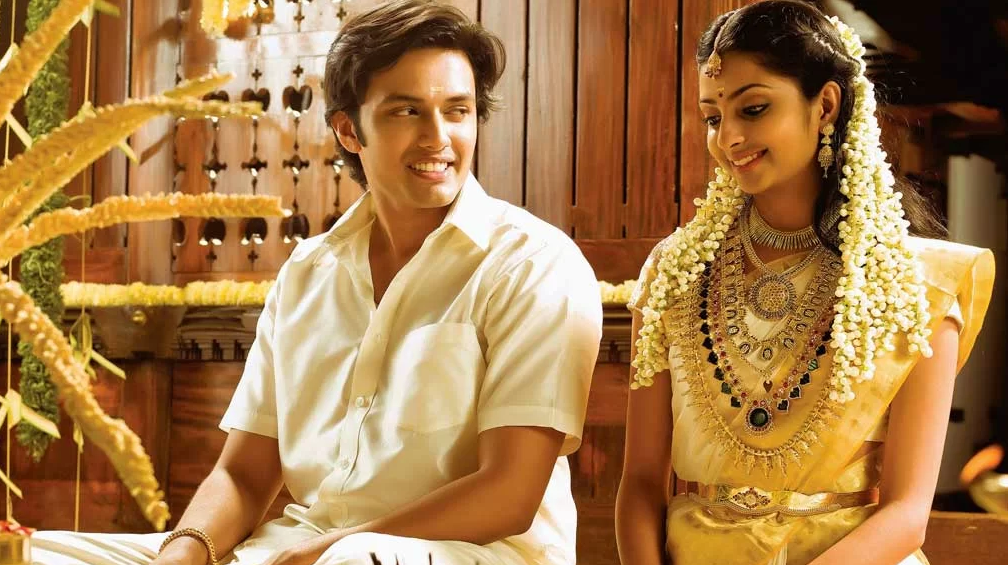 Buy GOLD PLATED Palakka Mala here: