There's so much to do for a wedding from lehenga to jewelry and make up and so on. But accessories are an interesting part, you can flaunt your creativity here. After all, wedding is a great occasion to put all your fashion and styling quotient to work. What do you say? In this post, we give you some amazing ideas for Kaleeres. Previously brides used to stick on to traditional kaleeres, but now there are so many variations to choose from like floral kalires, shell kalires, tassel kalires, silver kalires, personalized kalires, kalires with pom-poms and so on.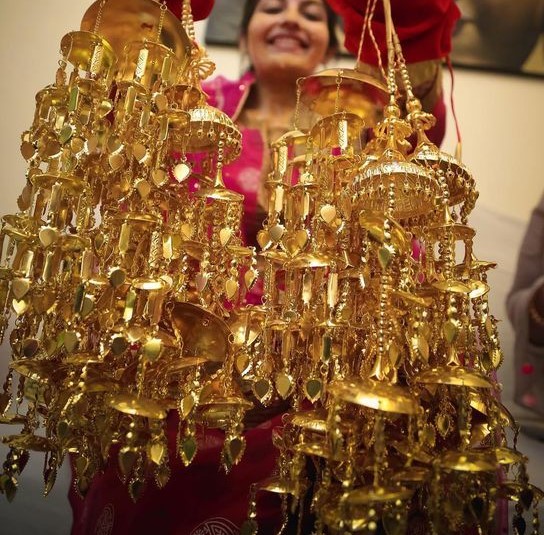 Here we have delved into some beautiful and unique kalire designs for you. Be it a classic floral kalire, ethnic coconut kalire, clinking shell kalire, or the stylish tassel kalires, we have covered most of the exclusive kalire designs for you. So, brides to be, put up your styling hat and bookmark your favorite kalire design!
Kalash Kalires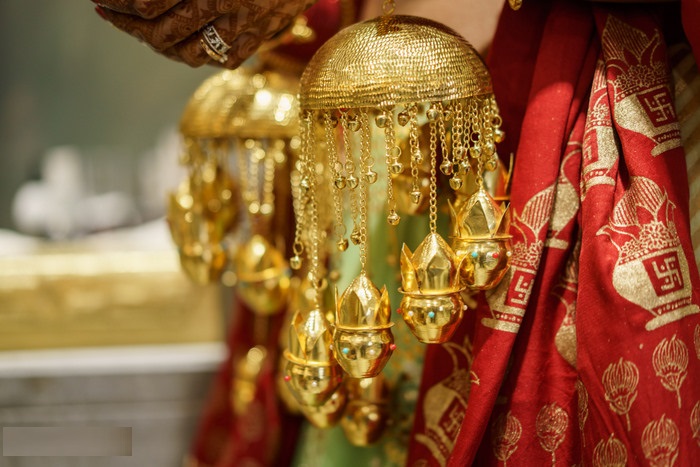 These Kalires with cute hanging kalashs look so gorgeous. In the gold color, the kalires look traditional yet chic. The broader umbrella look is making the jewelry piece even more stunning.
Shell Kalires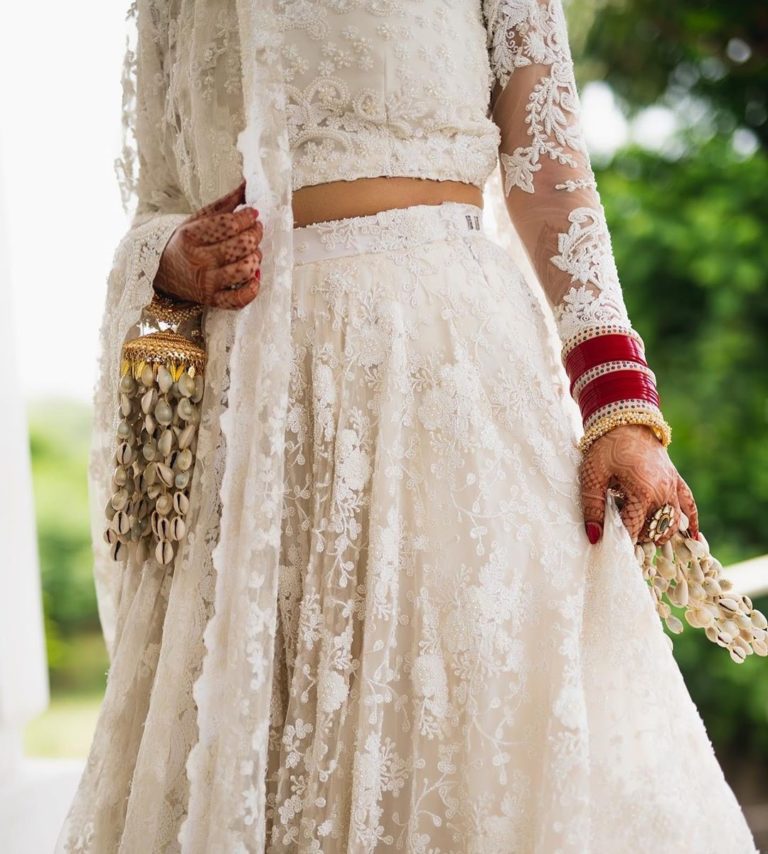 Shell kaliras (seashells or cowrie shell) are the latest and the sweetest fad in town and can be worn with both traditional and contemporary bridal looks.
Pearl Kalires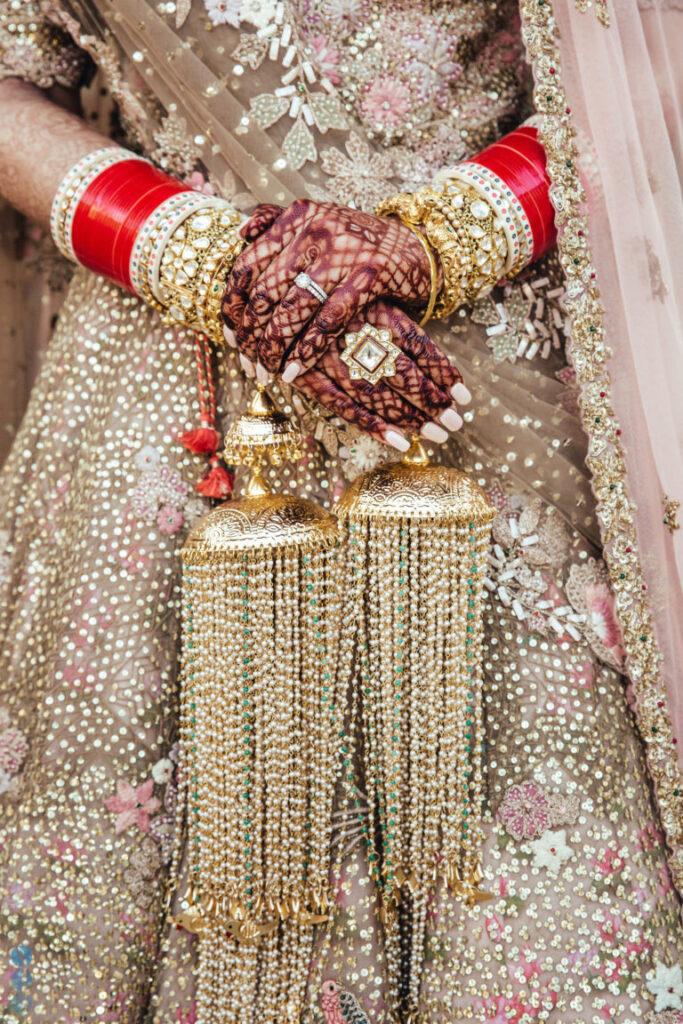 The classic long pearl-stringed kaliras are super stunners meant for you. Whether it is single long one or multi-tiered beauty, these kalires designs is worth infusing in your bridal look.
Floral Kalires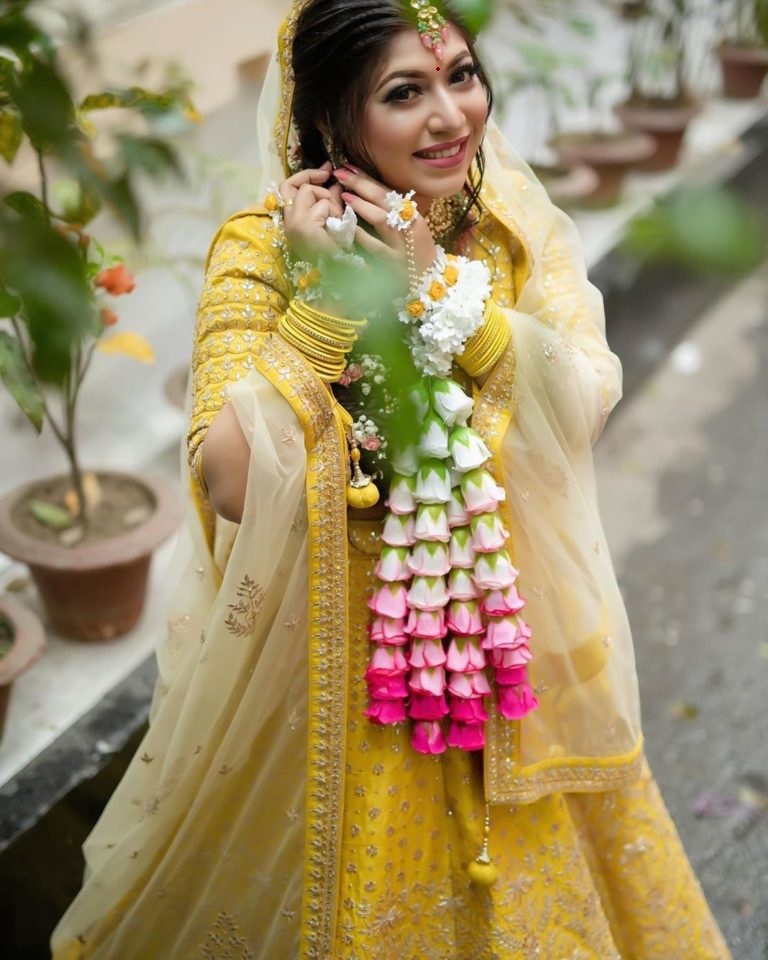 One of the most prevalent kalire designs that brides are obsessing over is floral kalires. No doubt they add an unparalleled beauty to your bridal look whilst making up for a unique element!
Safari Kalires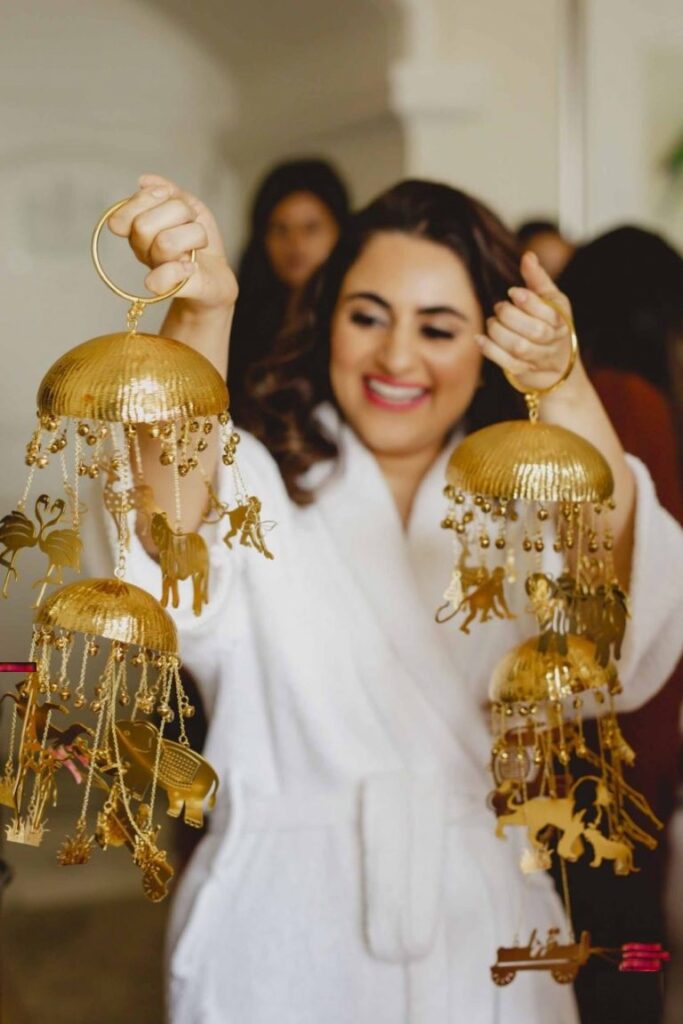 We are in love with this customized theme of safari kalires that's unquestionably gorgeous. Featuring different animals and birds along with dangling ghunguroos, these kalires definitely stole the show.
Mini Kalires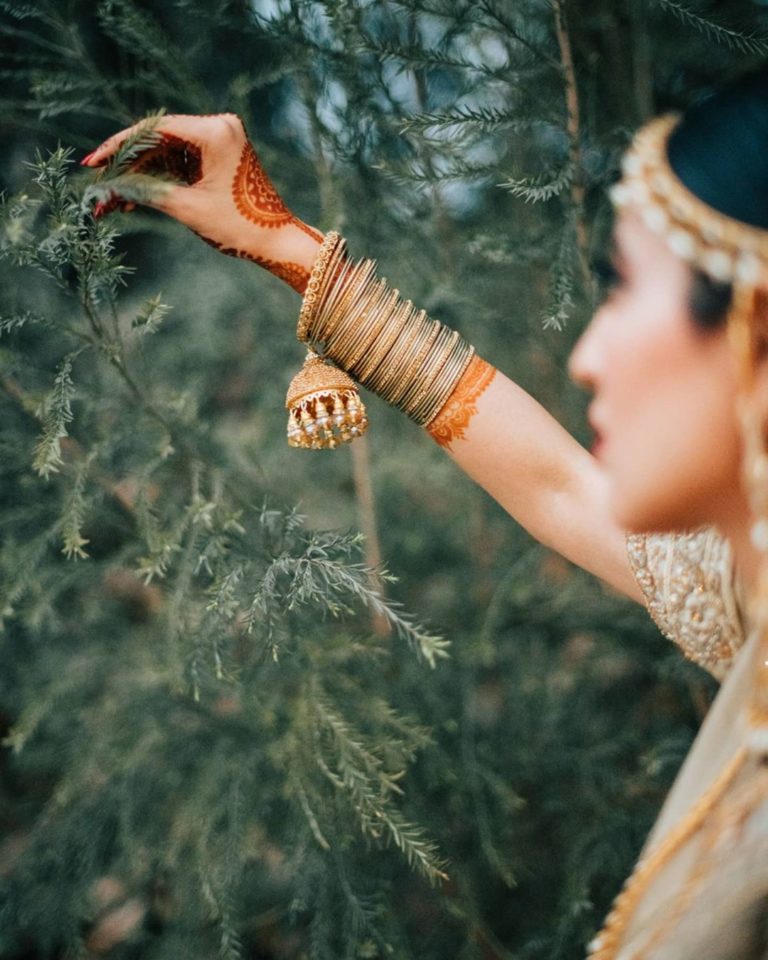 These are for minimalist lovers. Mini kalires has been a trend for a while now, these beauties look cute and chic adding a lot to bride's wedding day ensemble.
Pretty Silver Kalires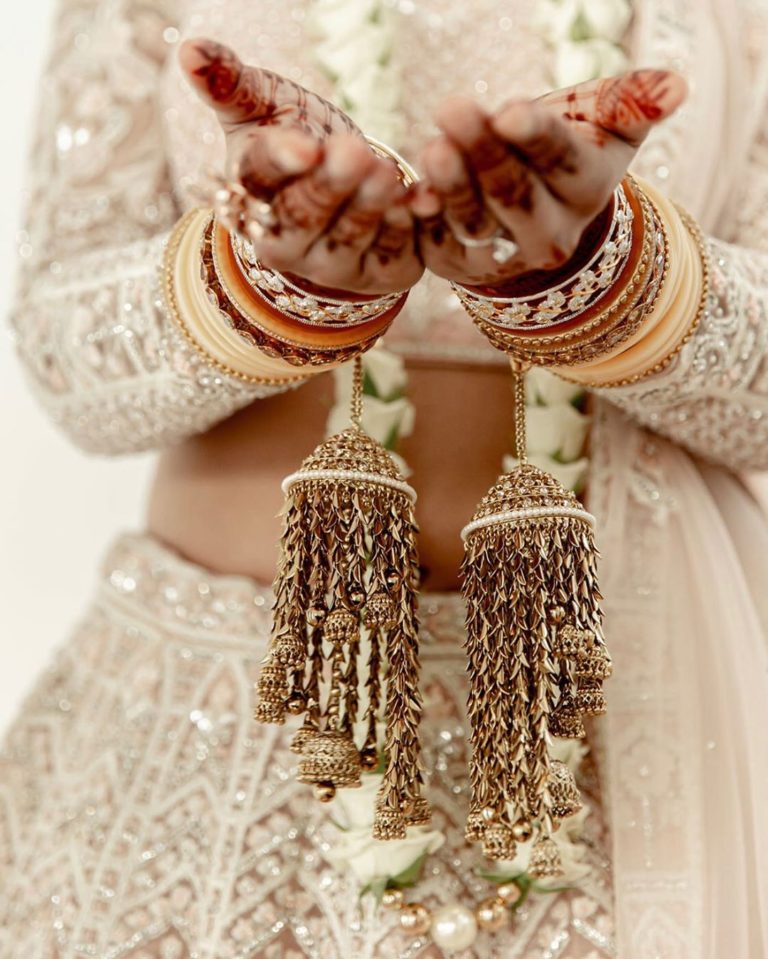 If you believe in little is more and still want to grab all the attention, these pretty silver kalires with intricate designs is the perfect one for you. Adding grandeur and cuteness together, we are in love with this.
Tassel Kalires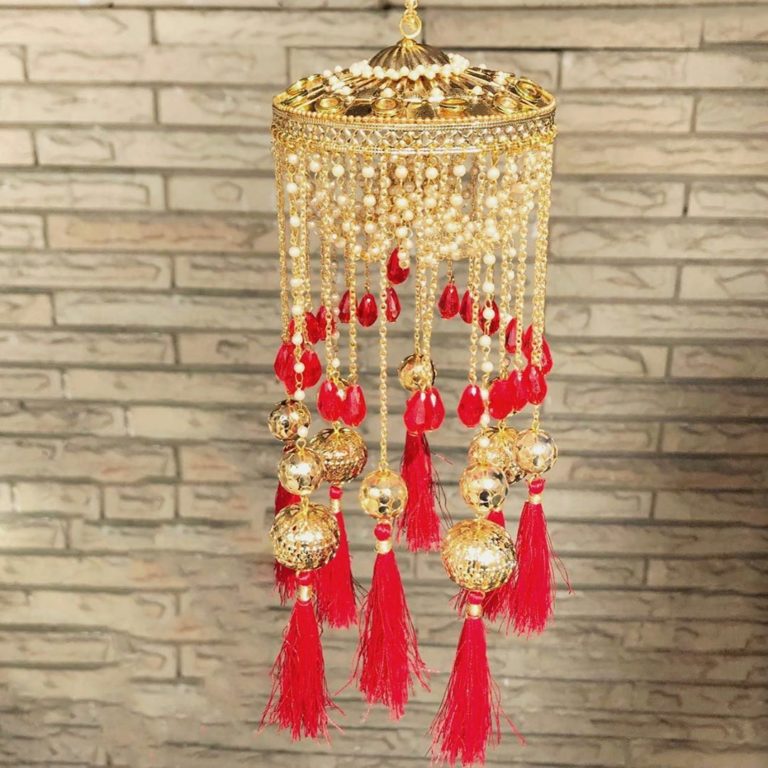 Go playful by incorporating colored thread tassels in your kalires. Whether you choose one that complements your outfit or choose a contrast one, tassel kalires are refreshing treat to the eyes.
Peacock Kalires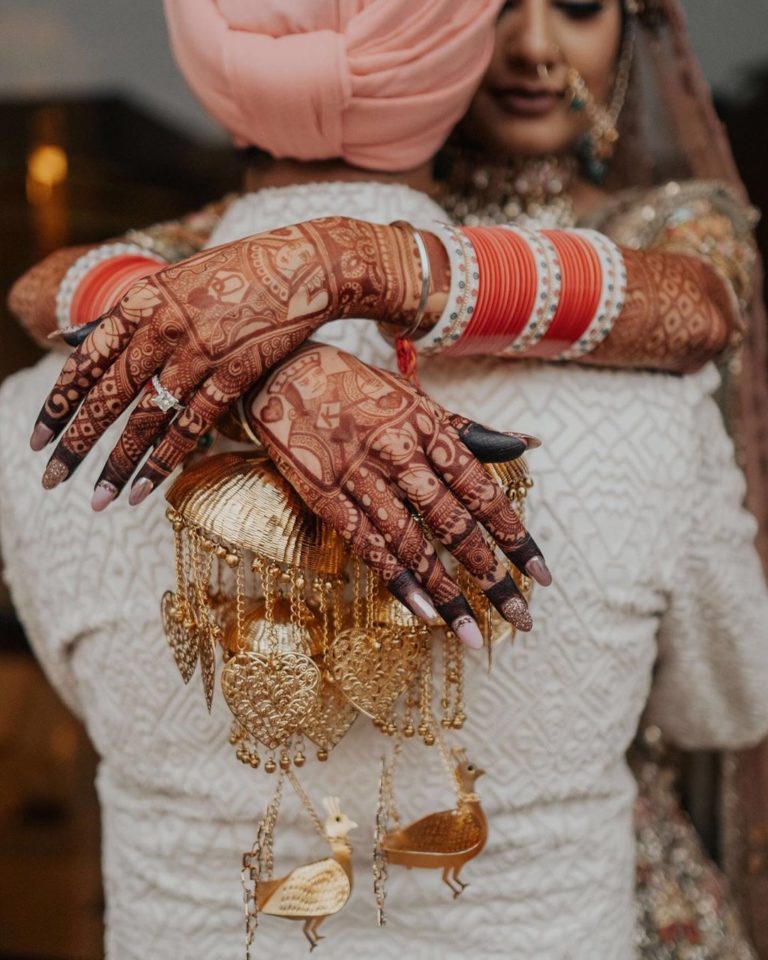 Peacocks are the most cherished motif in Indian jewelry. This one fashioned in cascading dancing peacocks and a bunch of filigree hearts, these are a sure shot head turners.
Customized Kalires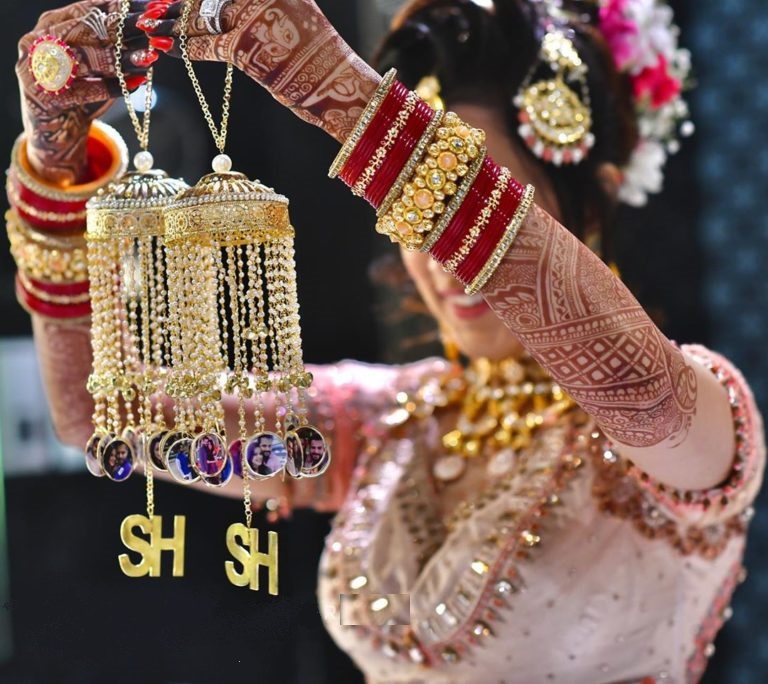 Unique way to add personalized touch to bridal kalires is to have your initials imbibed in it. And, the charisma of photos has definitely added extra charms to these lovely kalires!
Pastel Floral Intricacies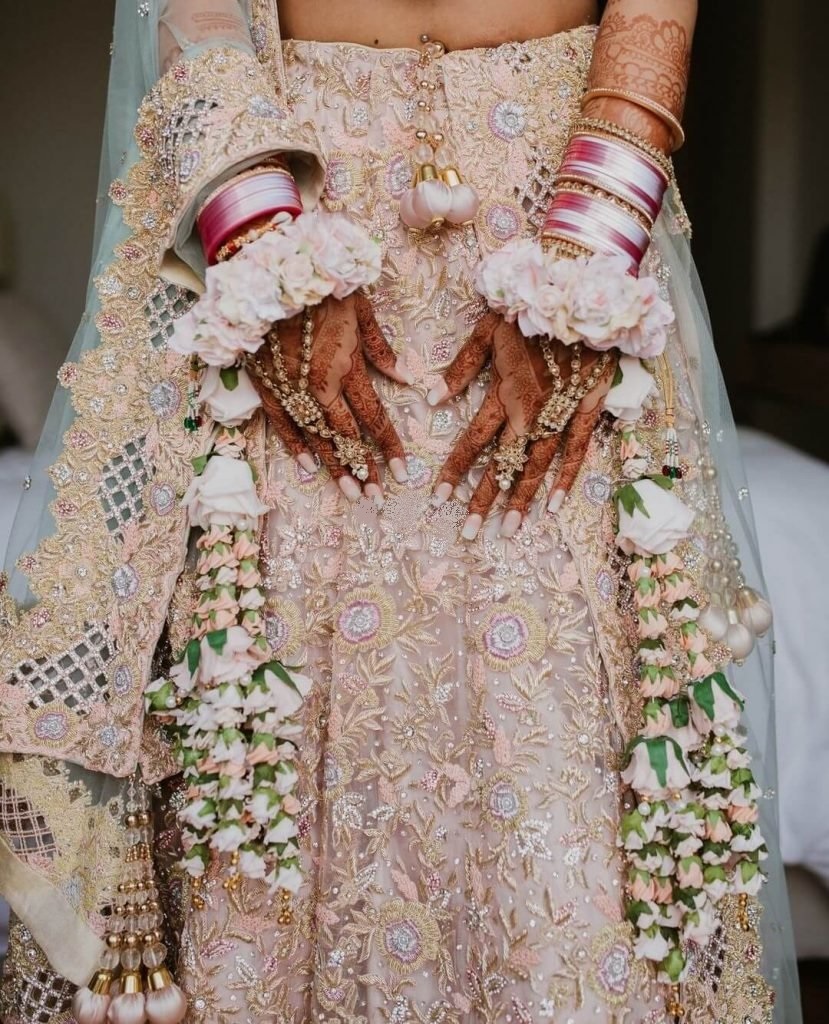 Pretty flowers always add more prettiness in Indian weddings. Gorgeous pastel silk flowers adorning traditional bridal kalires are highly sought style that amps up your bridal look
Bit of Culture in Kalires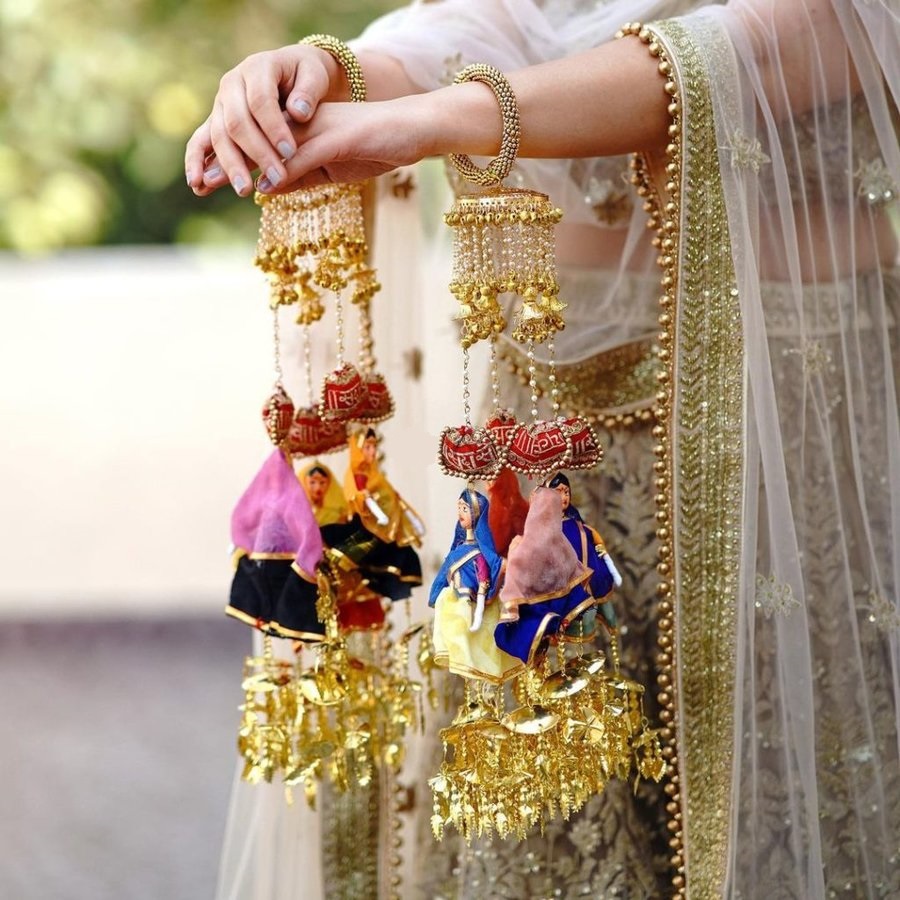 This kalires represent beautiful art of Punjabi culture. This one of a kind kalires with tiny puppets is gorgeous worth capturing all the attention.
Palki Kalires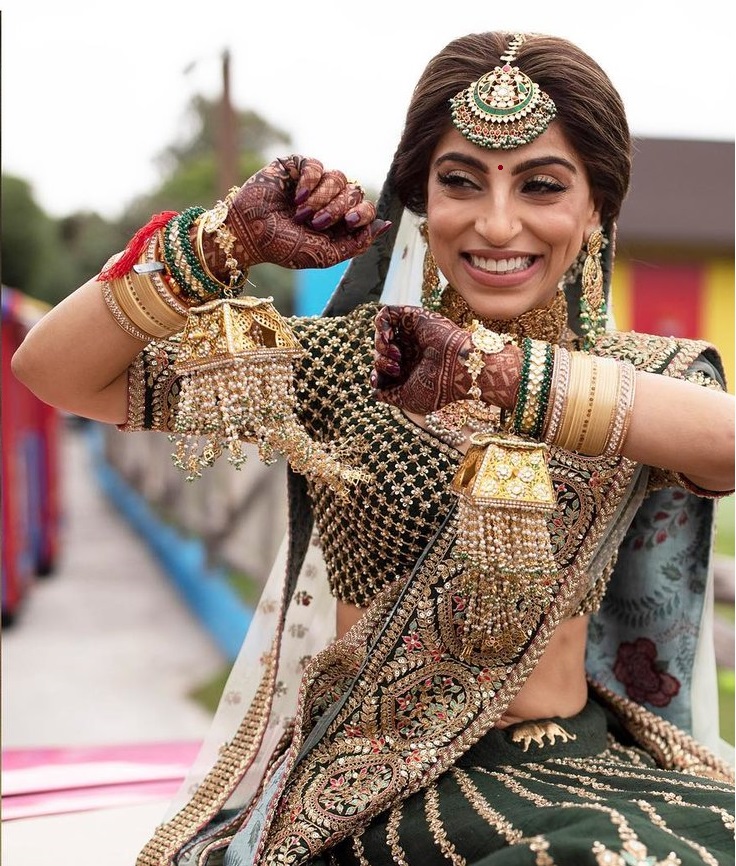 We were charmed by this bride's unique palki kalires. The palki shaped kalire with hanging cute pearls has enhanced the charm of the ornament.
Offbeat Kalires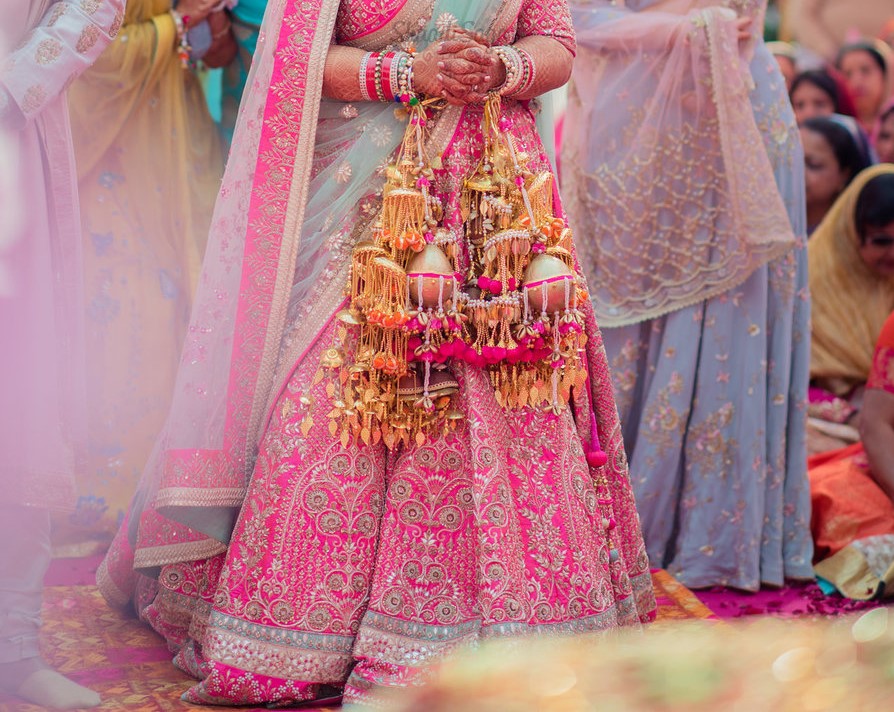 This one is for the brides who want their Kalire to be a little quirky with trendy elements like pom-poms, shells and tassels. They add a splash of colour to your bridal look and are amazingly attractive.
Jhumka Styled Kalires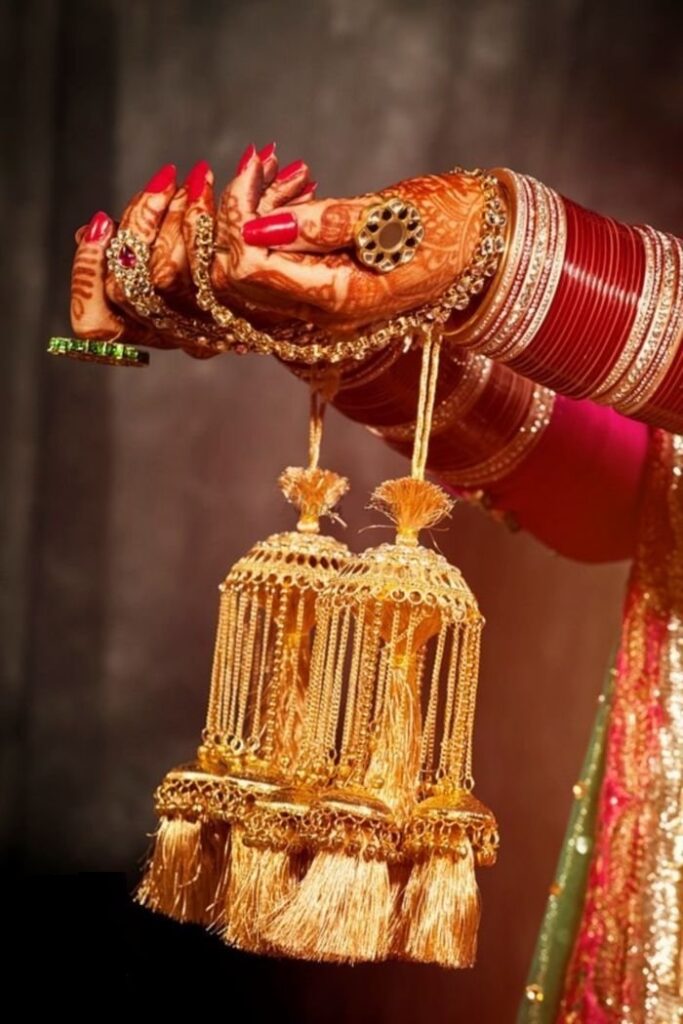 These Jhumka styles kalires with tassel detailing is all hearts. Colored in all gold they look so gorgeous, we cannot takes our eyes off.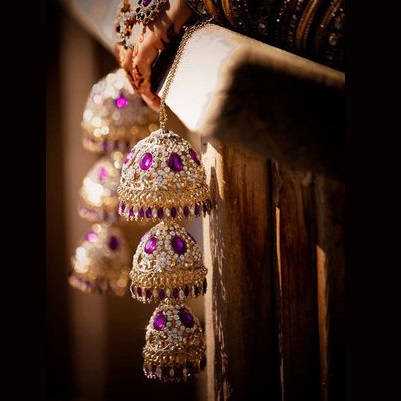 Yet another Jhumka kariles in vibrant purple look stunning. Crafted in a traditional yet edgy design, these kaliras are perfect essence of a wedding ceremony.
And if you want to go the celebrity way, have a look at these celebrities what they donned on their Big Day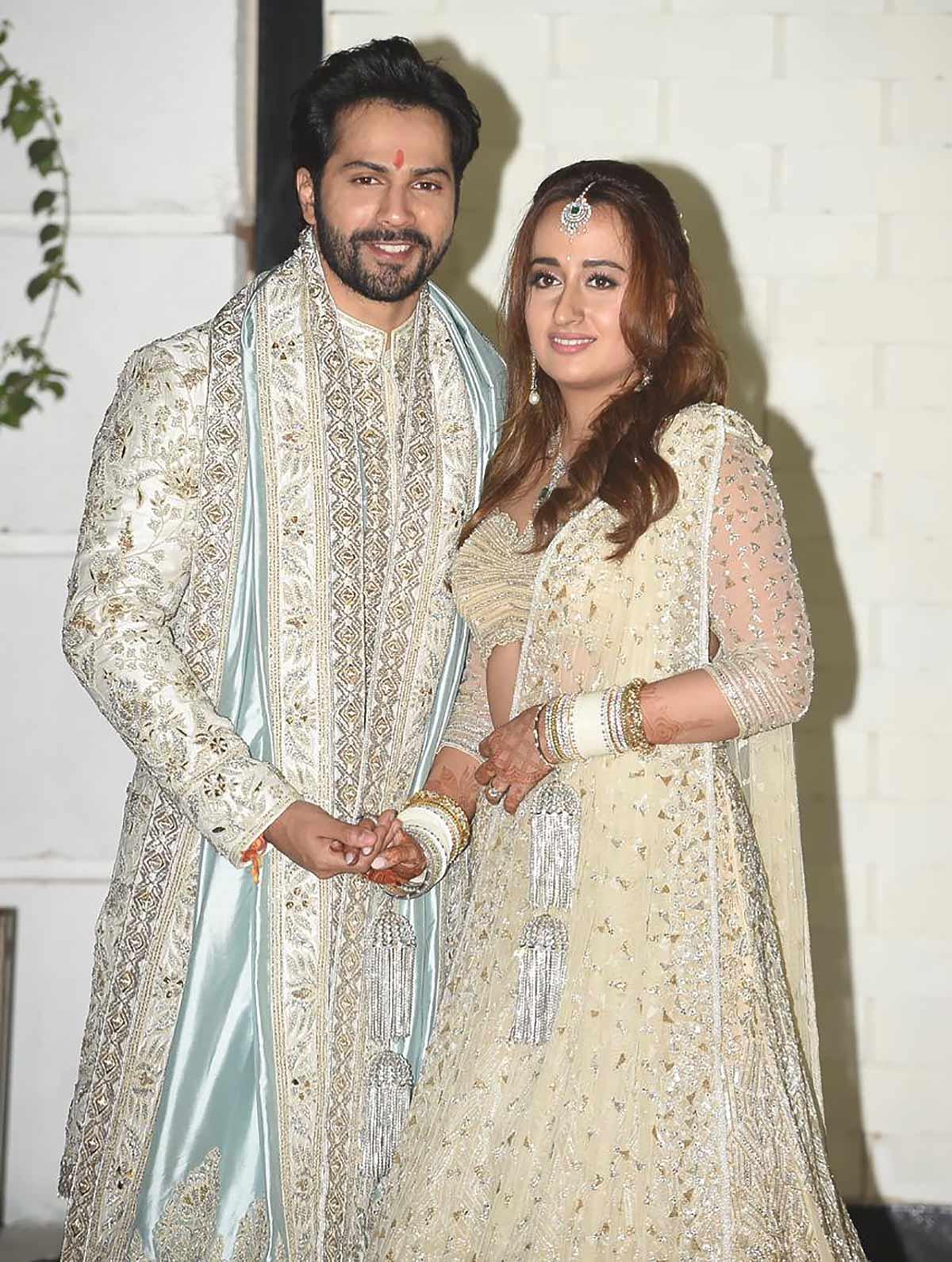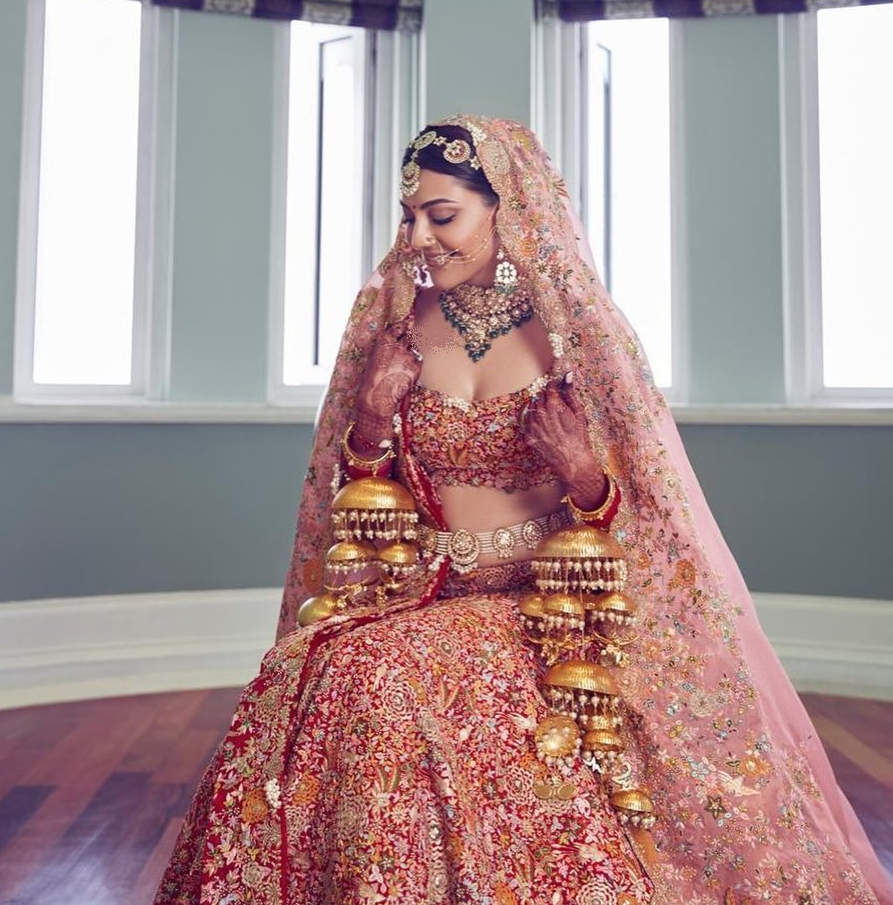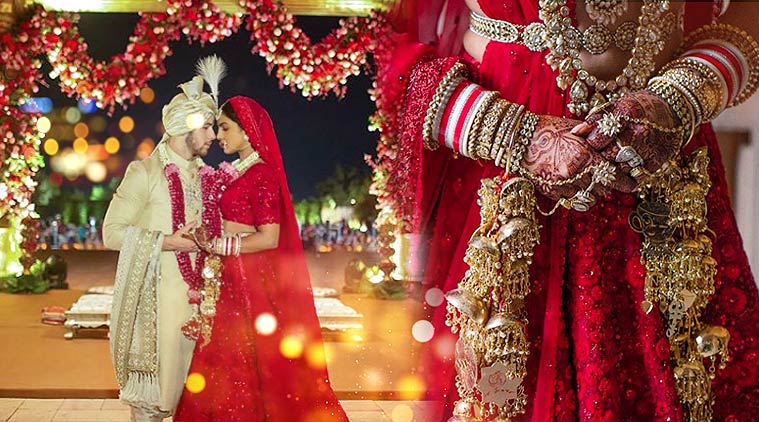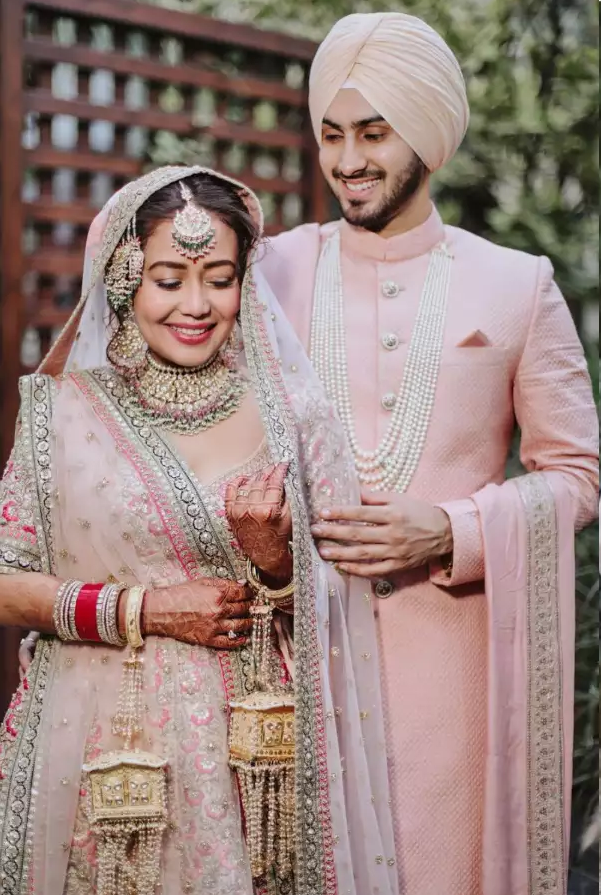 (You may also like to read : Latest Bridal Kaleere Designs To Pep Up Your Bridal Look)
You may also like :