Weddings are an opulent affair in India, and is celebrated with grandeur and pleasure. Though wedding rituals and ceremonies vary from one community to other, few elements remain common like rich bridal wears and heavy jewellery. Indian brides are a symbol of beauty, pride and elegance!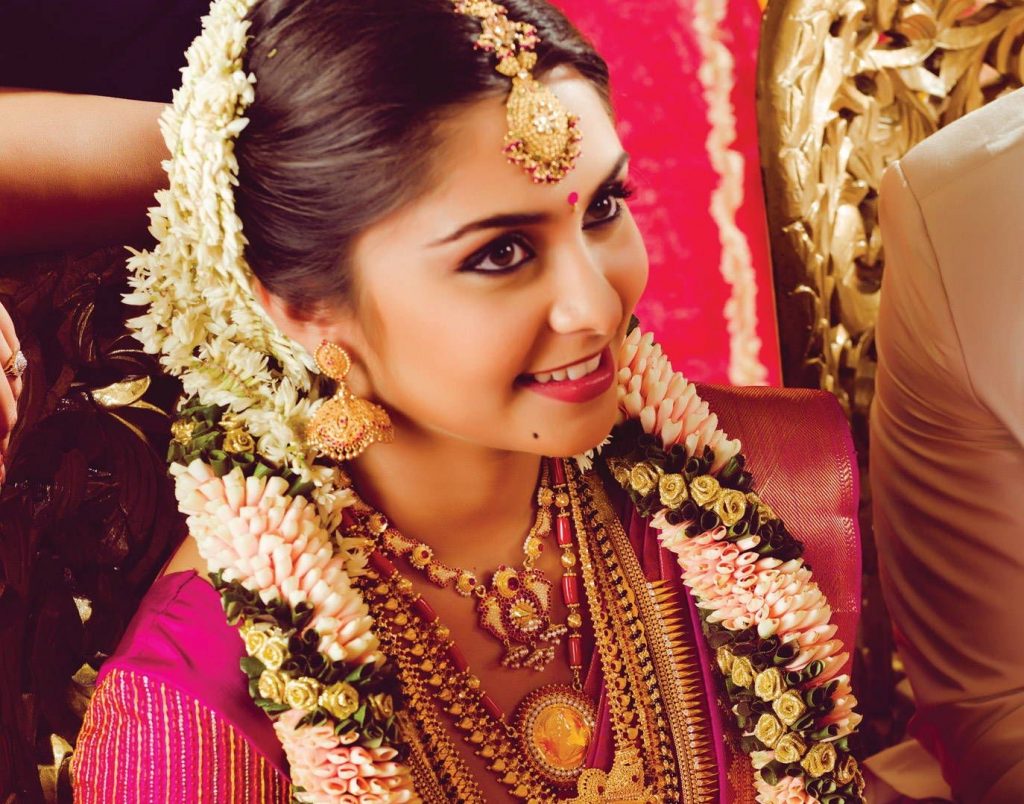 Jewellery forms the most significant part for a bride, no doubt ornaments takes bride's attire and looks a notch higher. In this post, let us look at Mangalore Bunt wedding jewellery that is extremely beautiful and magnificent. Tradition holds a special and significant place in Indian weddings. Here we collate such traditional jewellery specific to Mangalore Bunt community, lets get over!
Havalakki Sara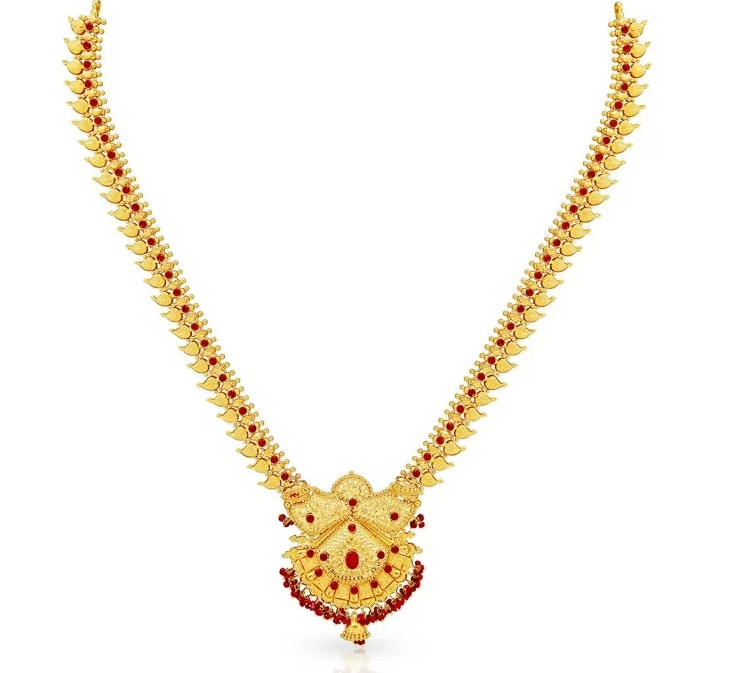 This is an elegantly crafted long and intricate gold chain which is studded with precious stones. The Bunt bride wears it with the wedding saree to make a perfect combination of rich clothing and impressive jewellery.
Dollar Sara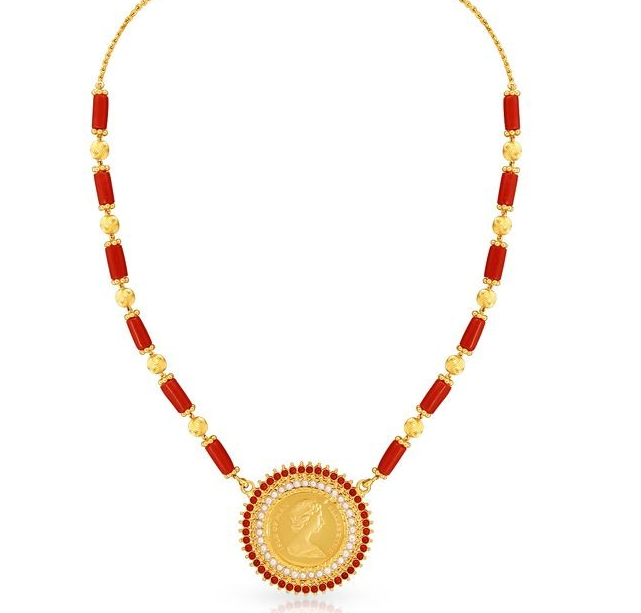 This is an exquisite long neck chain that is augmented with corals and other precious gemstones. The most attractive feature of this chain is the dollar pendant.
Giliola Sarai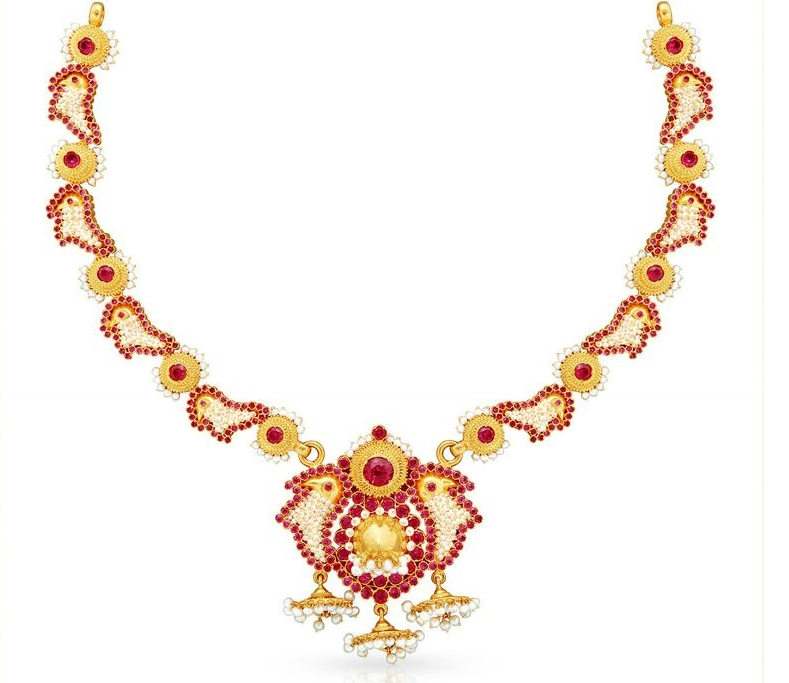 A beautiful and long gold necklace designed extensively in bird's design. It is one of the many traditional necklaces that the bride wears on her wedding day.
Lakshmi Bale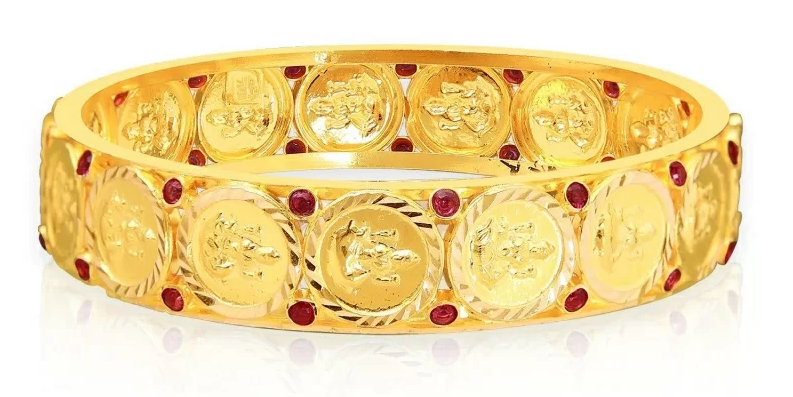 These gold bangles are embossed with goddess Lakshmi which is a masterpiece in its own. These are statement bangles of South Indian brides and inseparable part of Bunt wedding jewellery.
Muttina Bale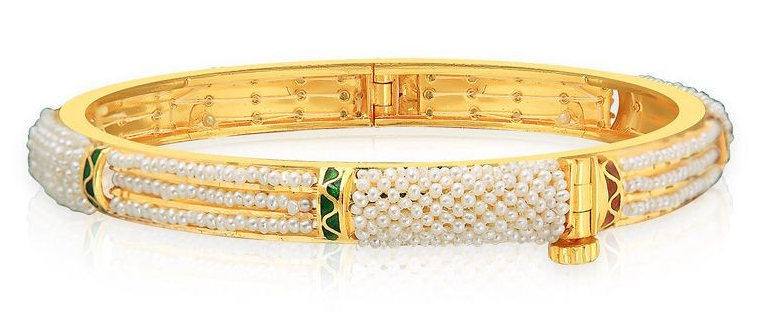 These are kind of gold bangles that is beautifully crafted with gold and natural pearls. This is again a devoted jewelry in a Bunt bride's collection.
Jhumkas
Temple design Jhumkas that usually contain motifs of goddess and peacocks are quite popular in Bunt Weddings. Also, Jhumkas made of kemp stones and pearls are widely adorned.
Arm Band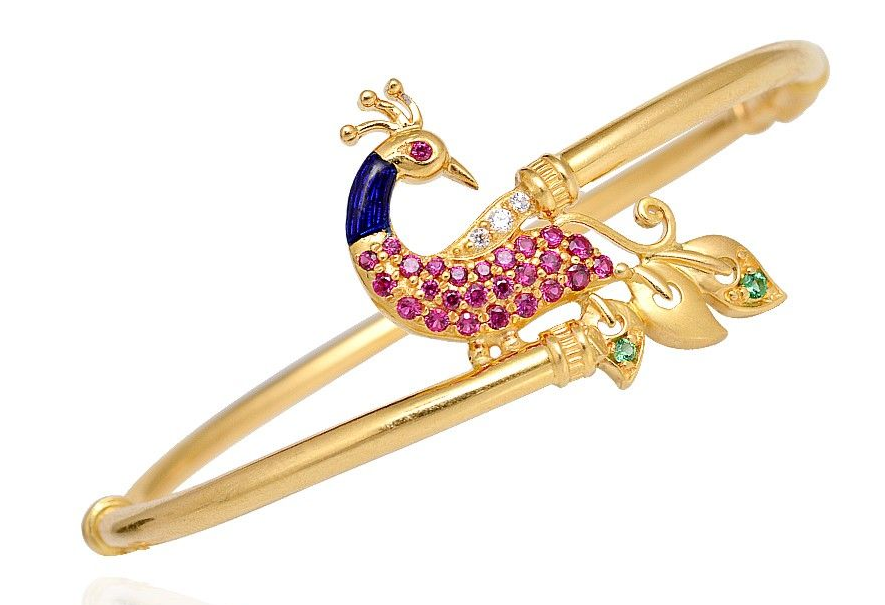 Arm Band / Baju Band is the armlet that is worn on the upper arm. It is embossed with precious gemstones that adds the splendour. Usually this contains motifs like peacock, goddess Lakshmi, florets etc.
Odyanam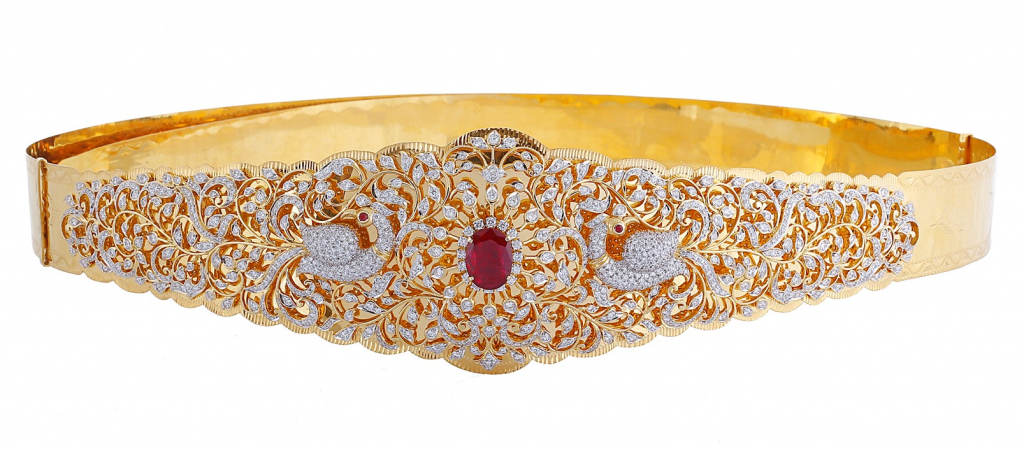 The waist belt is another imperative jewelry of Indian bride. Navilu Daabu , which is teh peacock design daabu is the most favorite design of south Indian brides. A beautiful gold waist belt perfectly complements rich silk saree.
Mundalai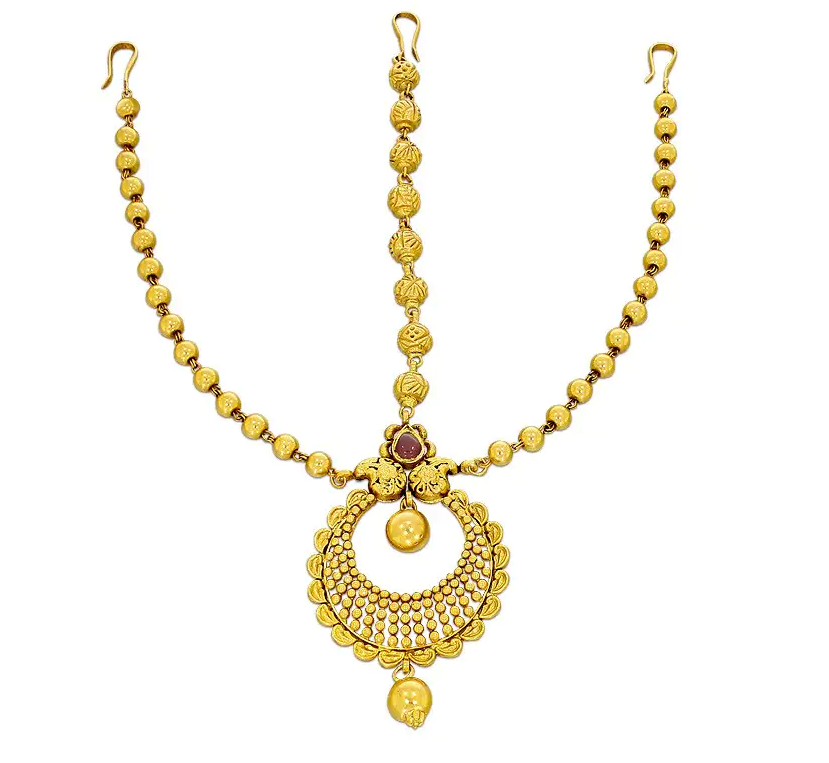 This is the Maang Tikka or Matha Patti that is beautifully designed with attractive gemstones and is worn on the forehead by the bride.