Antique lakshmi pendant long hara with moti(pearl) bunch lines connected with gold beads.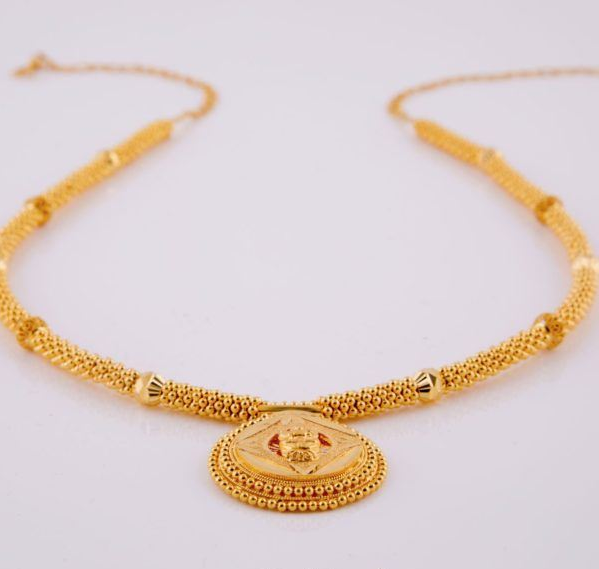 Simple gold  long hara with gold pendant.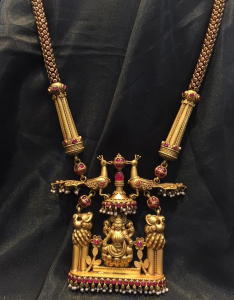 This antique long gold chain with heavy lakshmi pendant held by dual peacock and pillar gives it an an extremely fabulous look. Wear this jewellery on plain saree or plain salwar to flaunt the beautiful design of this antique temple jewellery piece!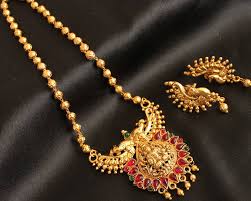 Long gold beads temple hara with laksmi pendant studded with rubies.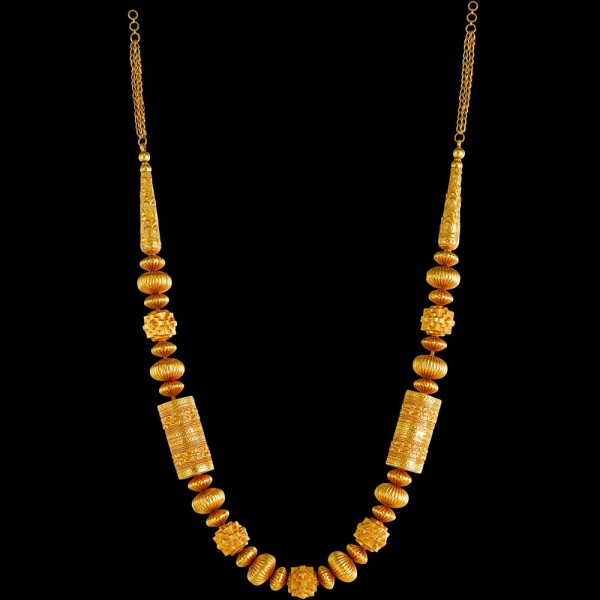 This necklace/long chain simply looks amazing. Doesn't it? True to tradition yet contemporary in design! This beautiful necklace  glorifies the occasion, from engagement to wedding, with brilliant, flamboyant creations in gold.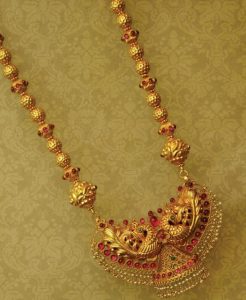 Beautiful temple jewellery long necklace with ruby studded peacock pendant.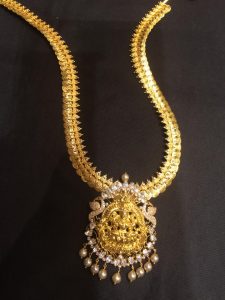 Long kasu mala necklace with stone studded lakshmi pendant.