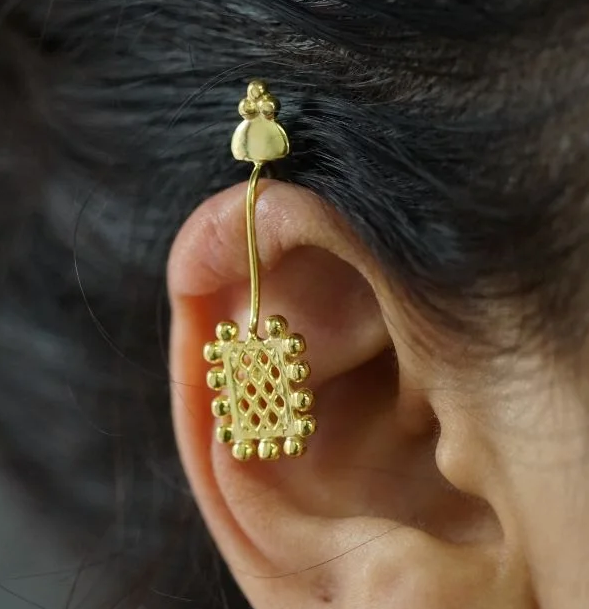 Bugadi is a unique ornament which is worn on the upper rim of the ear that is the earlobe. This ornament is an essential jewellery especially in the state of Maharashtra and also northern states of Karnataka. According to Maharashtrian culture, bugadi is mandatory part of a Maharashtrian bride's trousseau. The uniqueness of this jewellery is that brides wear it in the helix part of their ear.
Backed by fashion, this traditional Bugadi now comes in variety of designs and patterns to enhance the look of the ears. This piece of ear jewellery usually comes in gold and can be just attached to the upper earlobe or worn if there is a piercing.
Bugadi as a pin on ear piercing: These types of Bugadis comes just like a nose pin or ear stud, which requires a piercing through which the ornament can be worn and fastened using a screw .
Check out Traditional Bugadi pin designs: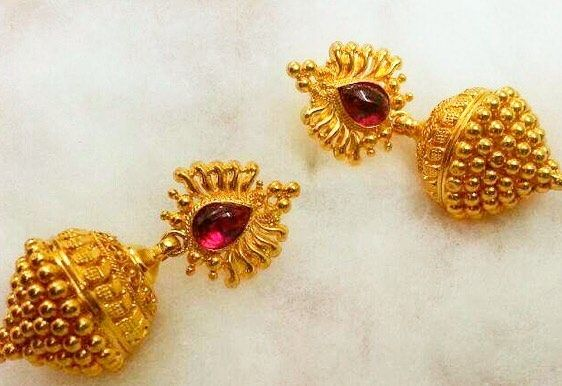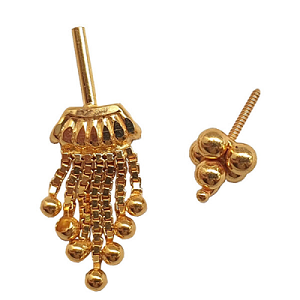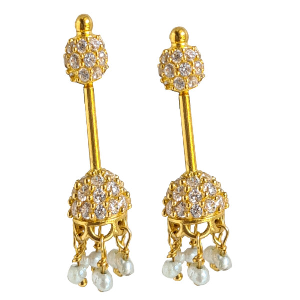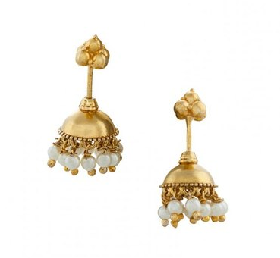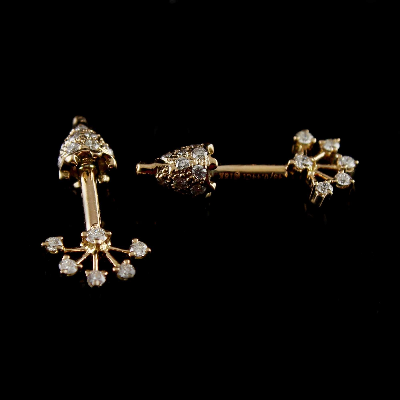 Bugadi as a upper clip-on earring / Press Bugadi: These Bugadis comes in more attractive designs and easy to wear since it does not need a piercing in the earlobe, it just needs to be pressed .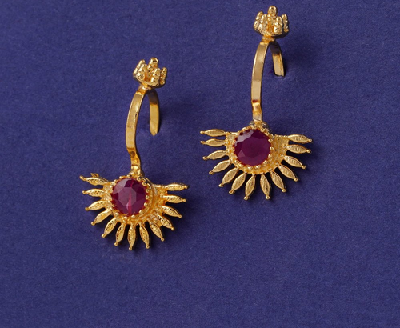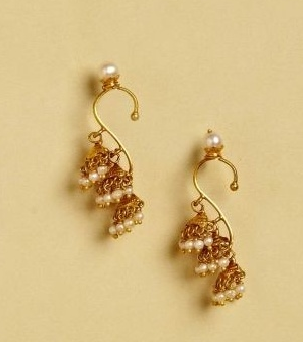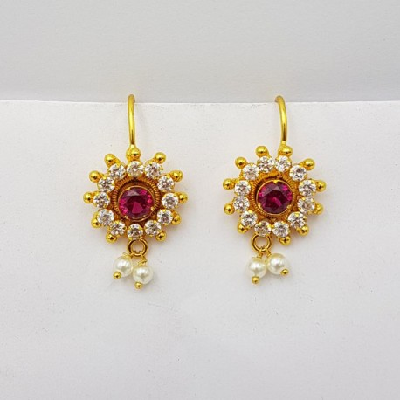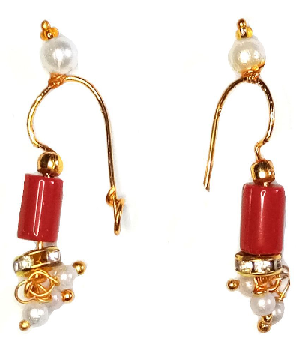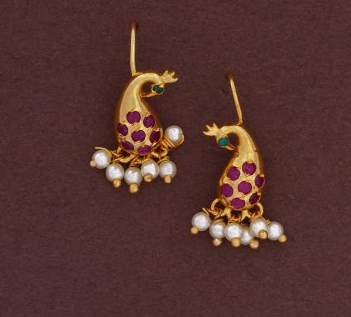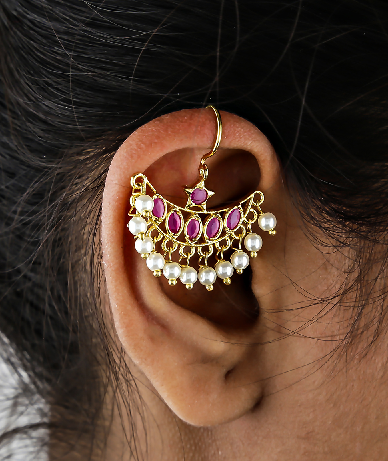 Traditional gold Bugadis are now available in silver and oxidized silver as well. Click on the image below to buy gold plated pearl and fancy oxidized bugadi.
Buy similar earrings below: