Jhumkas are an essential part of Indian jewelry. Jhumkas have an origin from temple jewelry where they were used to adorn the deities. Since then, jhumkas have evolved in various styles and is very trendy and fashionable till today.
A typical style of earrings Gold jhumka earring designs are eternal and have been in fashion for long. Jhumkas in varied forge like antique jhumkas, temple design jhumkas, diamond jhumkas, uncut diamond jhumkas , chandbali jhumkas and many more are prized by all. Women often flaunt them as a chance to try out heavy, traditional embroidered sarees and get their make-up and accessories peerless. While Jhumka earrings are very common, jhumka necklaces are something quiet unique that one must definitely give a try!
Lets check out some beautiful scintillating gold jhumka necklace designs.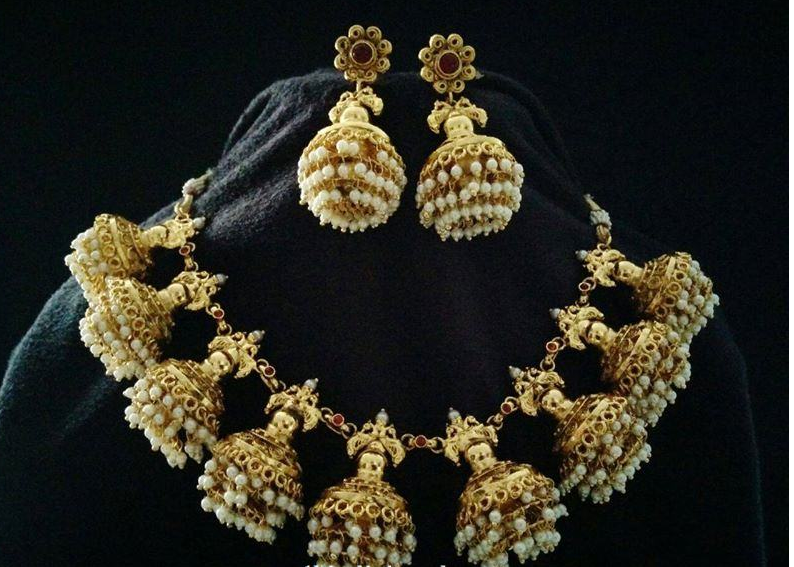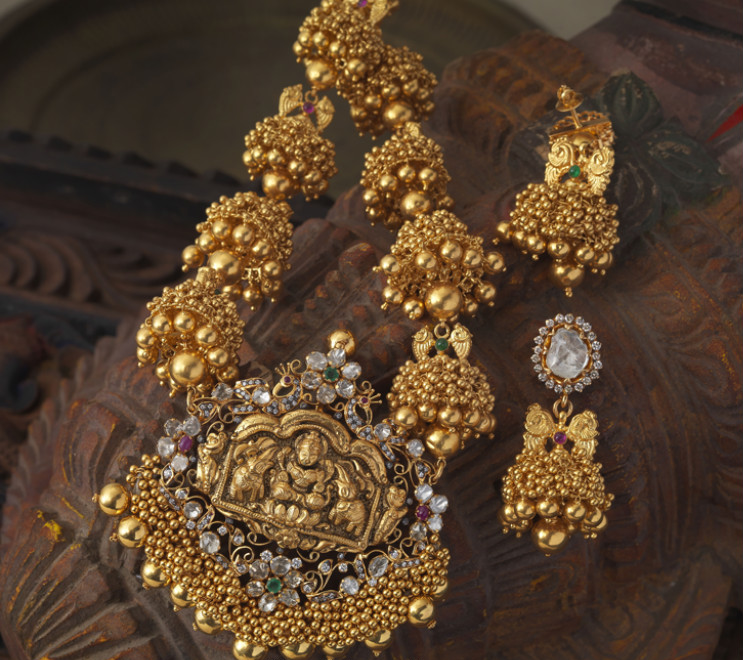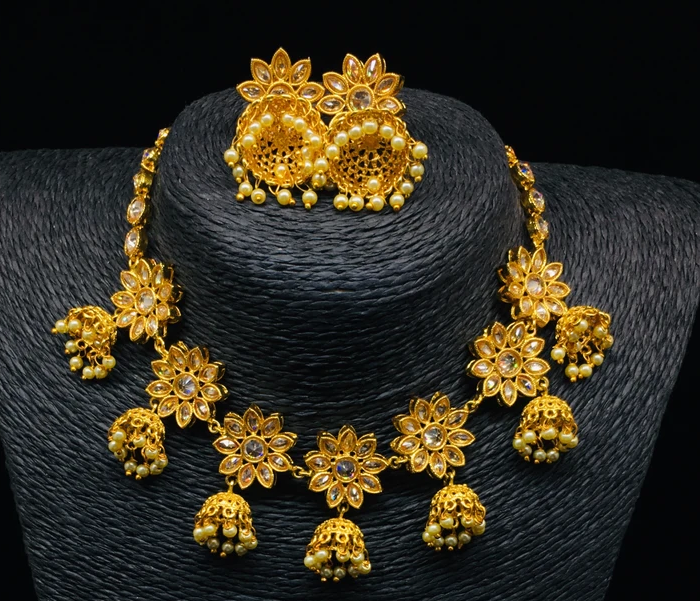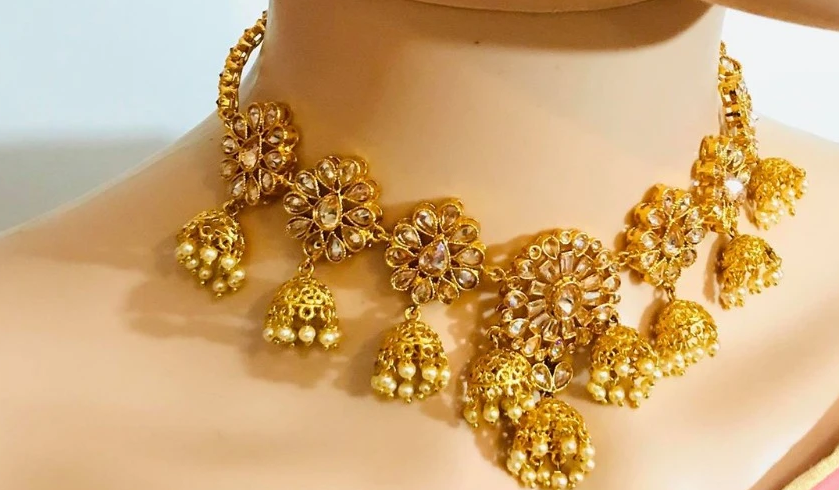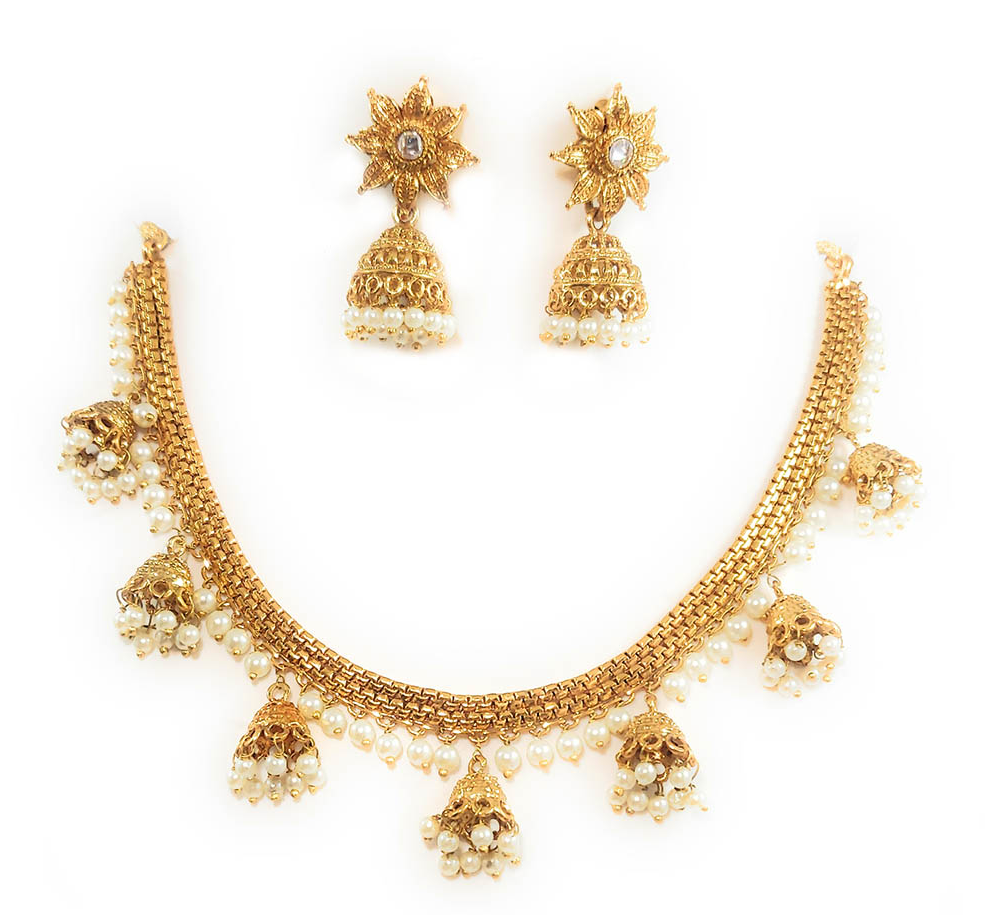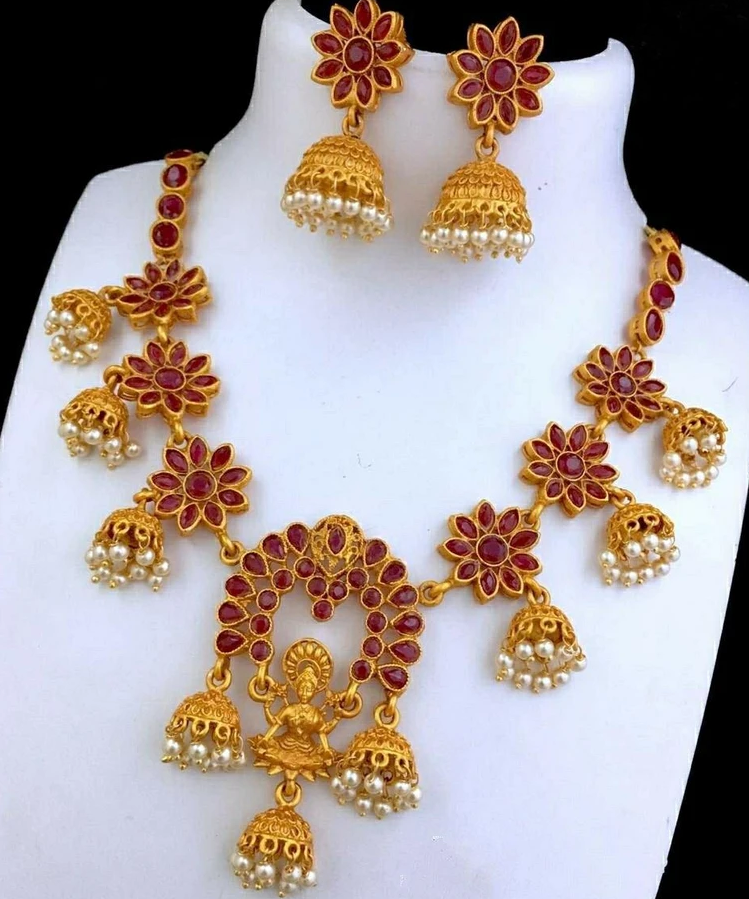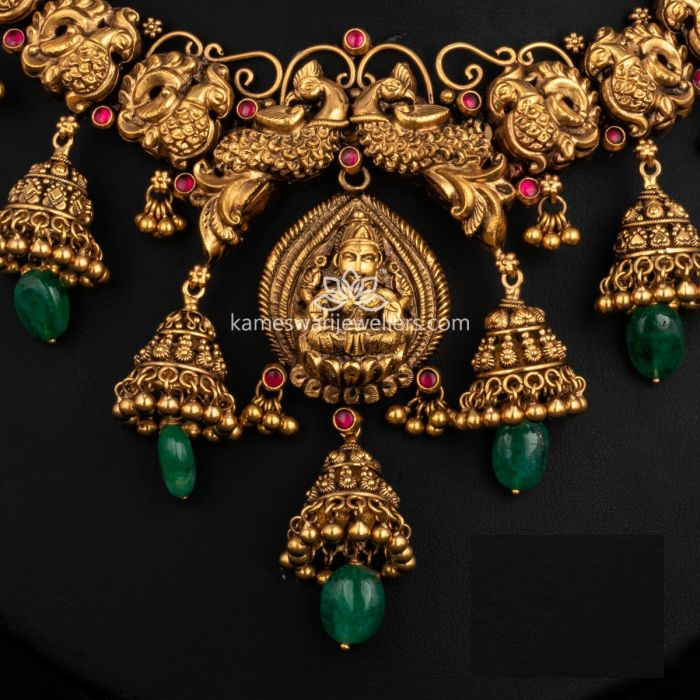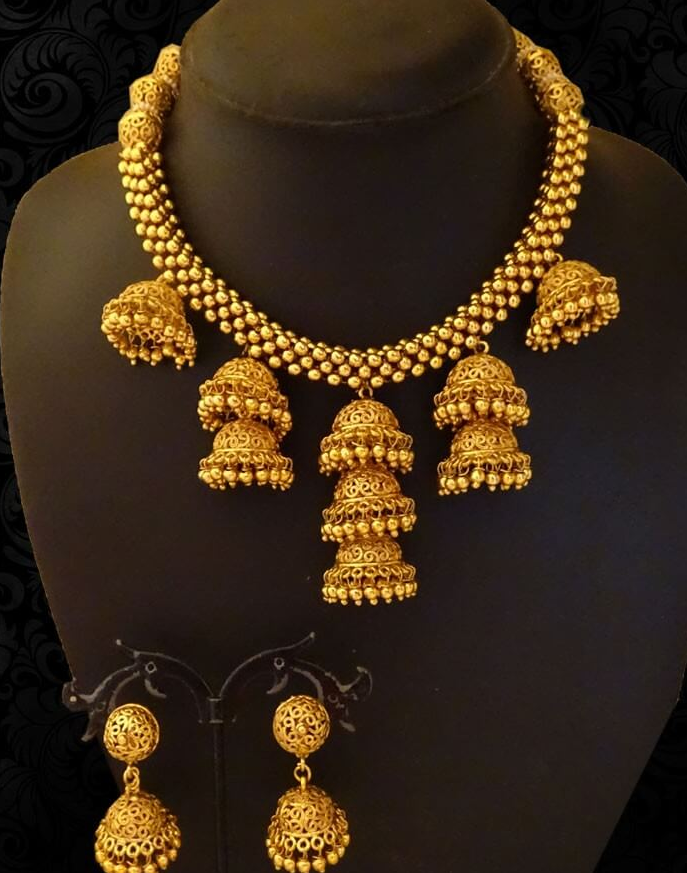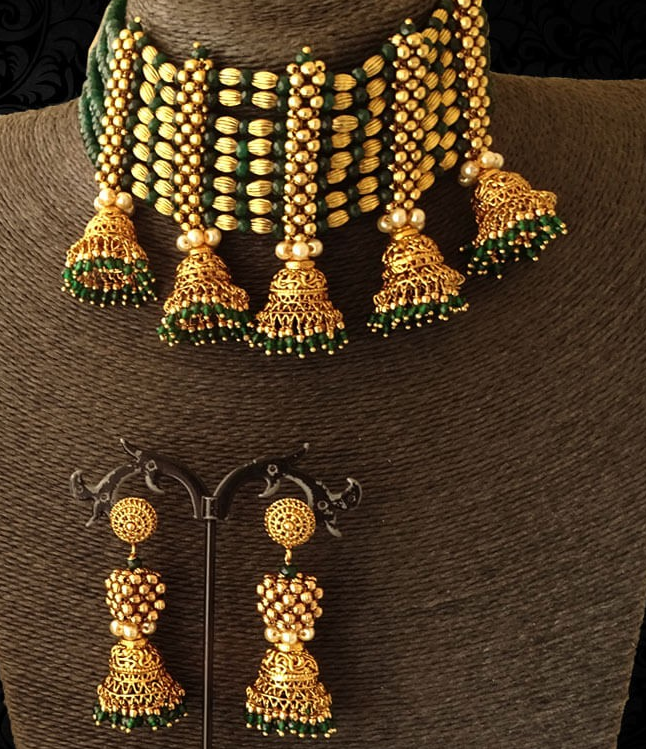 Check out gold plated colorful jhumka necklace design below