Traditional yet divine! Antique jewellery pendant designs are here for you! Pair up these classy pendants with your favourite chains and adorn it on silk saree or any other traditional outfit and be the show stopper of the occasion!
Find antique pendant designs  like lakshmi pendant, tradional gold pendant with rubies, ganesha pendant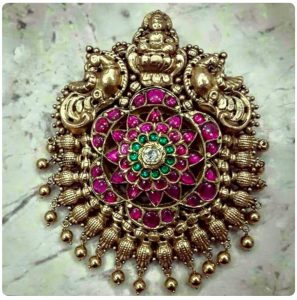 Splendid Lakshmi Pendant with bright pink rubies and emeralds.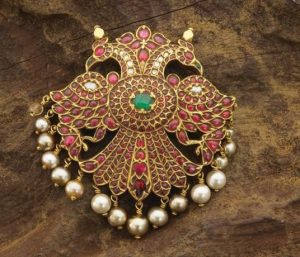 Gandaberunda style pendant heavily studded with bright rubies
Gandaberunda styled antique pendant in heavy gold and precious stones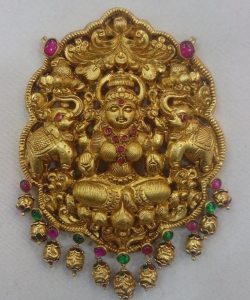 Exquisite Lakshmi pendant with dangling colorful stones is a classic piece!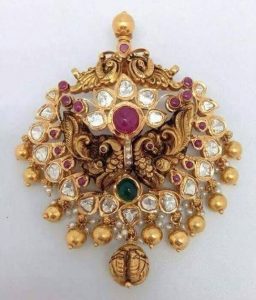 Beautiful antique gold pendant with uncut diamonds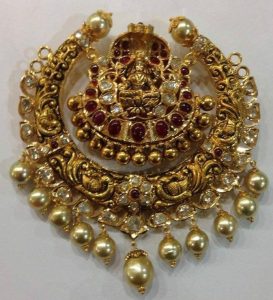 Graceful and royal Lakshmi Pendant with dangling pearls. This looks regal!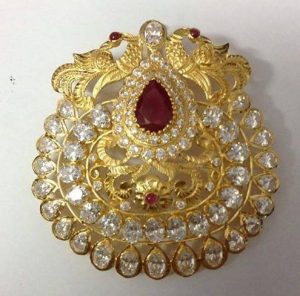 Appealing antique gold pendant with bright white stones.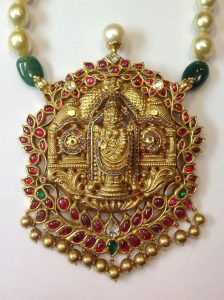 Majestic Lord Venkateshwara antique pendant decorated with rubies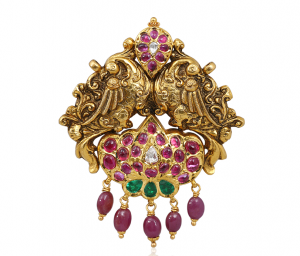 Stunning peacock styled antique pendant with bright pink rubies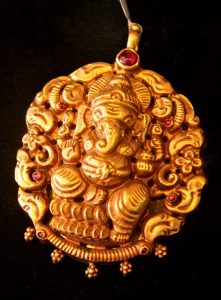 Pleasing Ganesha pendant nicely made in gold with copper finish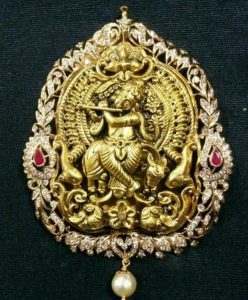 Splendid Krishna pendant beautifully placed amidst diamond outer line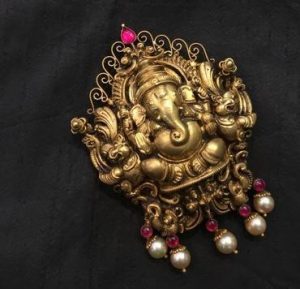 Graceful Ganesha pendant in antique finish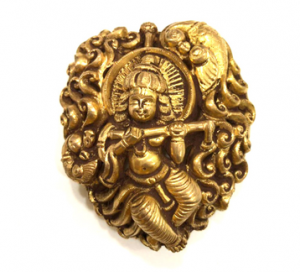 Cute antique Baala Krishna pendant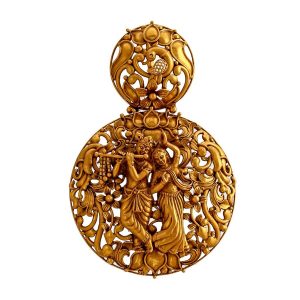 Lovely and Gracious antique Radha Krishna Pendant