What Is 1 Gram Gold?
One gram gold jewellery is refered to jewellery that does not actually mean one gram of real gold , but 1 gm of gold polishing done on any base metal. So ideally 1 gram of gold jewellery should cost the customer atleast 1 gram gold price, but the reality is 1 gram gold jewellery costs very less.
Why 1 Gram Gold?
The concept of 1 gram gold is a pure marketing scheme which makes customers believe that the jewellery actually contains some real gold, but the reality is different. 1 gram gold jewellery is similar to imitation jewellery, but more sturdier, making them a better choice for less cost. But if the polish wears off easily, then its not a good option.
Does 1 Gram Gold Jewellery Has Any Resale Value?
The answer is simple- No! No 1 gram gold jewellery has any resale value even if you have purchased it at the cost of 1 gram of 22k gold because the base metal has actually no worth. Remember, that only real gold has resale value and this concept of 1gram gold jewellery, which is just a marketing tactics has no return value. If you really like the piece of jewellery and cannot afford gold, then you can surely buy it.
1 Gram Gold Bracelet Designs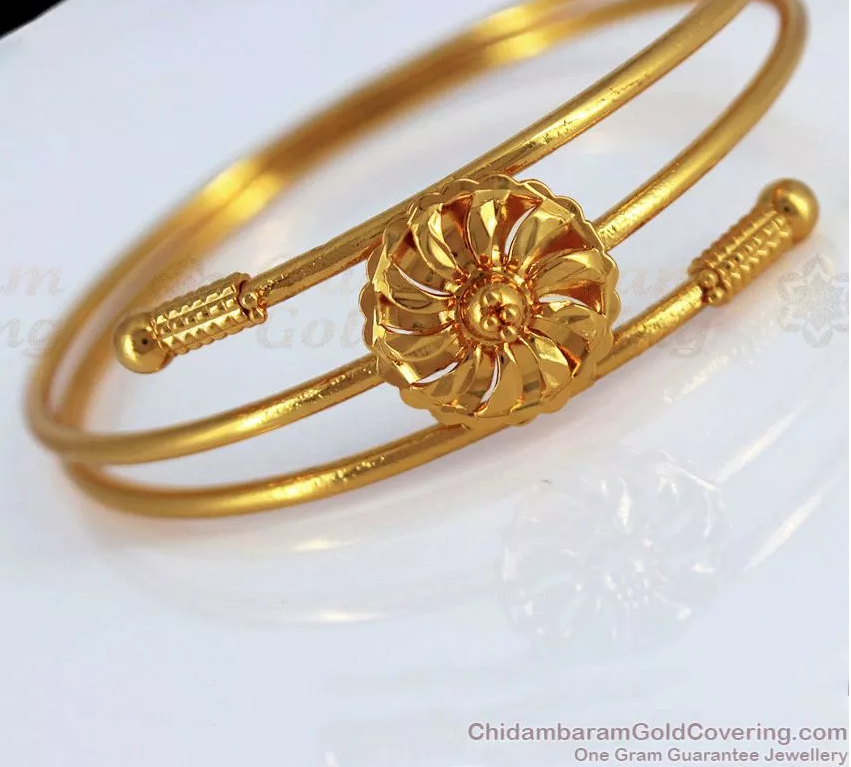 Buy 1 gram gold bangles here: