Oxidized silver jewellery have been in trend in the recent times. Oxidized jewellery comes in reasonable price and also goes well with both Indian and Western outfits, and also gives unique antique look. Sterling silver is treated with chemicals to speed up the process of tarnishing which creates an attractive dark patina. Other cheaper metals other than silver are also used to make the black jewellery.
Heavy jewellery that was once only worn by the native tribals, have now become a fashion among youngsters. Afghani tribal jewellery is made of alloys and gives grand look since most of the Afghani jewellery are big and broad.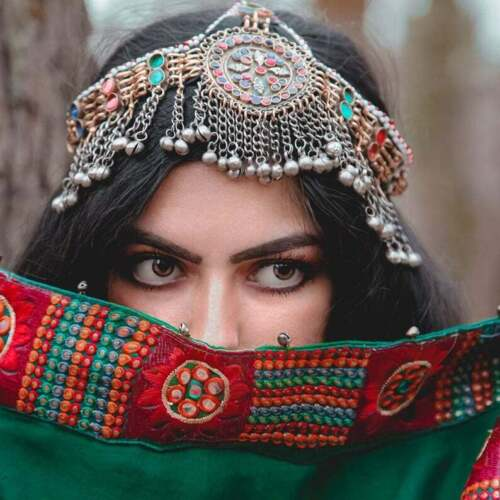 Know more about oxidized jewellery:
Oxidation is a process by which metals blacken over time. This is common in silver and sterling silver because of the nature of the alloys that are commonly used for this type of jewelry.
There are various procedures to oxidized jewellery based on the metal used.
Silver can be oxidized by dipping in tellurium dioxide and hydrochloric acid 1% or dip in poly-sulphide solution.
For Brass, you can drop your item in a glass with acetone.
Oxidized jewellery can be restored at any time. Its easy if the base metal is sterling silver.
Use of baking soda, salt and aluminum foil can fix oxidation on jewellery.
Oxidized jewellery are not as expensive as they look. But they look great on any attire as they are trending.
You may also like: