Jade refers to hair plait while bille refers to the ornament that is used to beautify the hairdo. There are different types of hair ornaments available depending on the hair do. The most common bridal hairdo is a long plait with gold pins and flowers. Moggine Jade was the most common hairstyle back then. Nowadays, the bridal hairdo is done in accordance with many hair ornaments that are available.
Jade Bille Designs
The most common bridal hairdo for a South Indian bride is long plait which id decorated with flowers and ornaments. These ornament pins are popularly called as jade bille and used to decorate the hair. They are usually available in metals that are not much expensive, but can be sometimes available in 22k gold as well.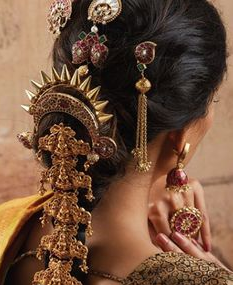 You may also like:
Hair Jewellery For Bun
Bun, a popular hairdo amongst the bride and women can also be decorated in many ways. The hair ornaments available for buns are also very stylish and many of them are similar to ear chains.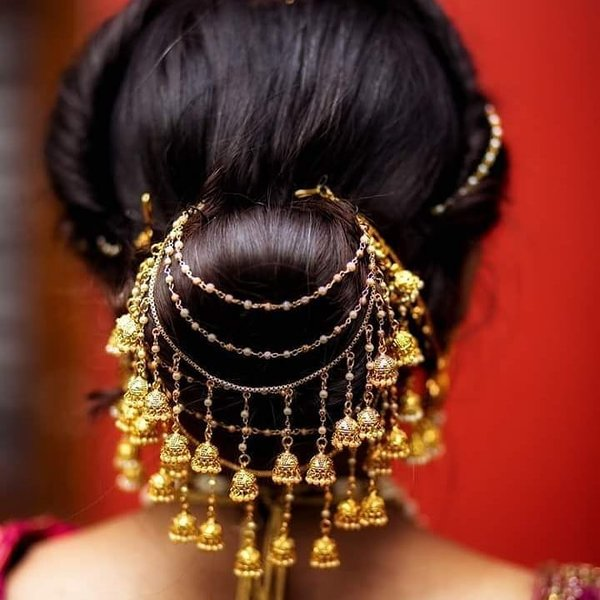 Hair Accessories For Open Hairdo
Open hair styles need no ornaments, yet can be decorated with unique hair jewellery that adds more look to the hair.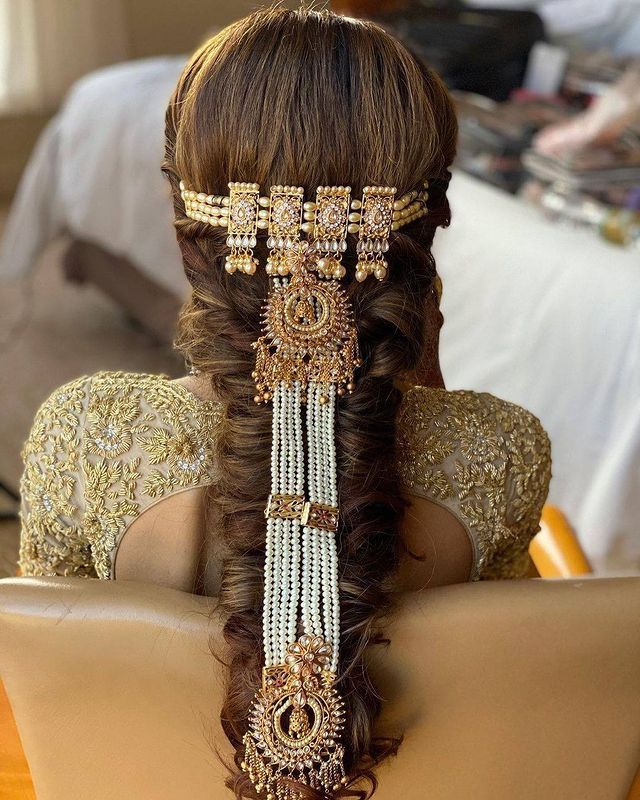 Hair Accesories Western
While hair accessories are more used by Indian women on Indain attires, there are few stylish hair jewellery like tiaras, pear hair pins, stone studded hairbands, Bohemian jewellery that Western women use to adorn their hair.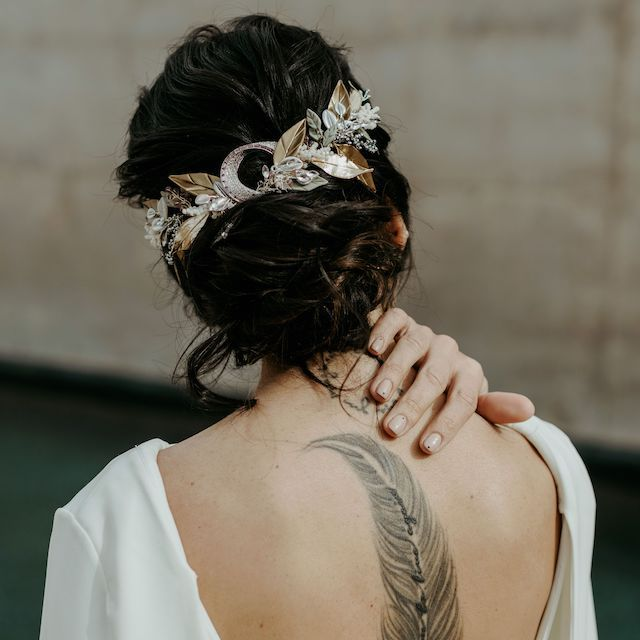 You may like similar hair accessories here :