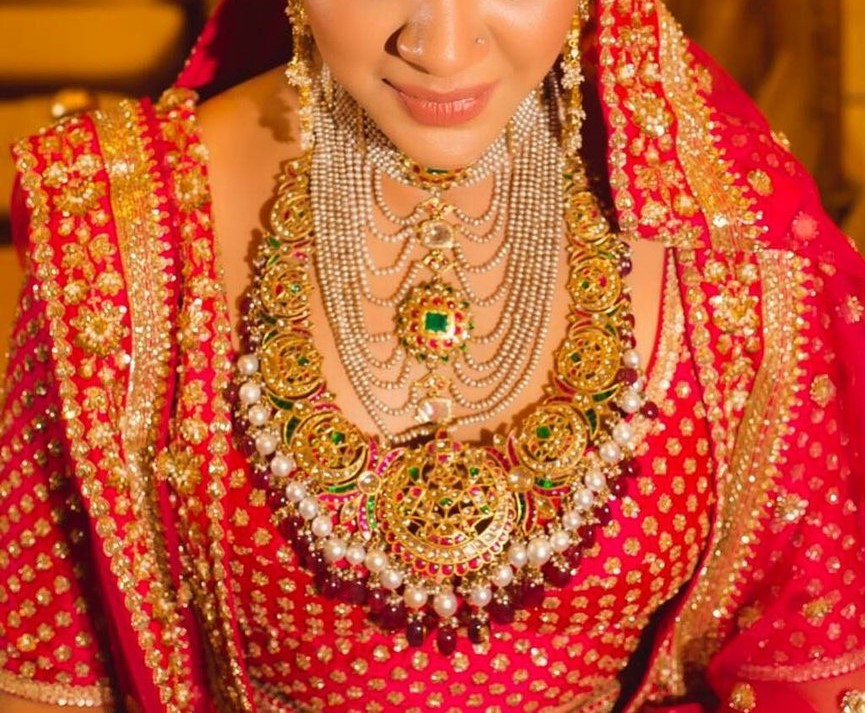 Bridal jewellery shopping is probably the most thought-provoking shopping in a girl's life. You have to choose the best jewellery that deserves the most of anybody's attention. There's no match for the oomph and the opulence that your bridal jewellery adds, further elevating your bridal look. Not to forget, your bridal jewellery's competency to enhance your bridal outfit and bridal hairstyles by multi-folds.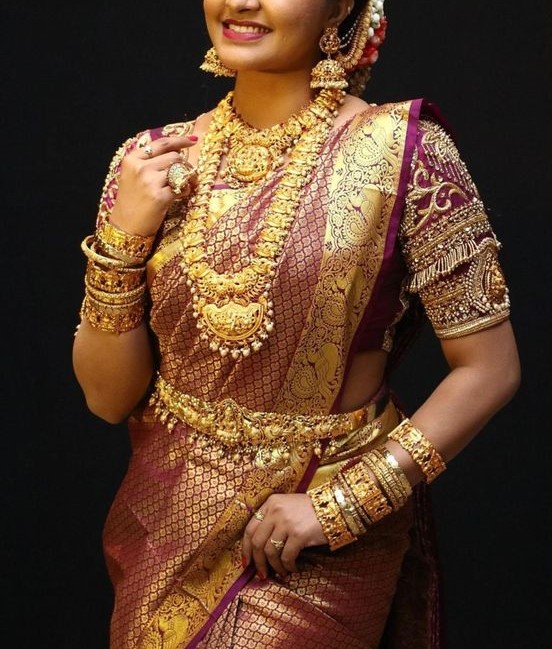 So before you head out for your bridal jewellery shopping you must know about different styles of jewellery. Here you can check out these 7 ever green types of Indian bridal jewellery that as a bride-to-be you MUST know about!
1. The Adorable Temple Jewellery
What originated as jewellery pieces to adorn the idols of gods and goddesses with, quite elegantly paved their way into bridal jewellery. Though Temple jewellery makes up for quite a valuable and precious part of the South Indian culture, it is favoured by other brides as well. Created in pure gold or other pure metals with semi-precious & precious gemstones encrusted, Temple jewellery visibly stands out from the rest. The motif designs are usually that of gods, goddesses, lotuses, swans, royal figurines etc., making these jewellery pieces more appealingly traditional & culturally exquisite.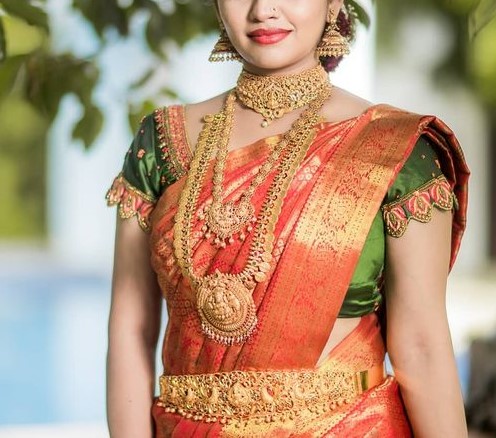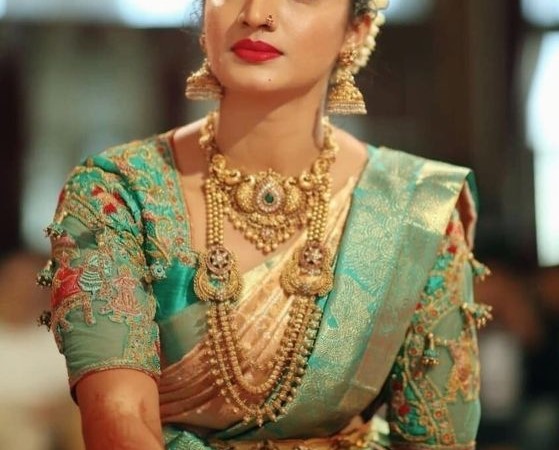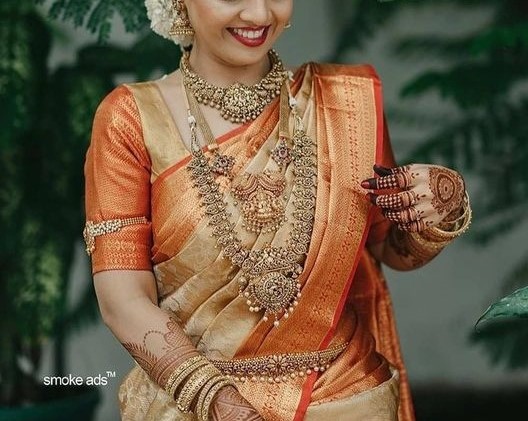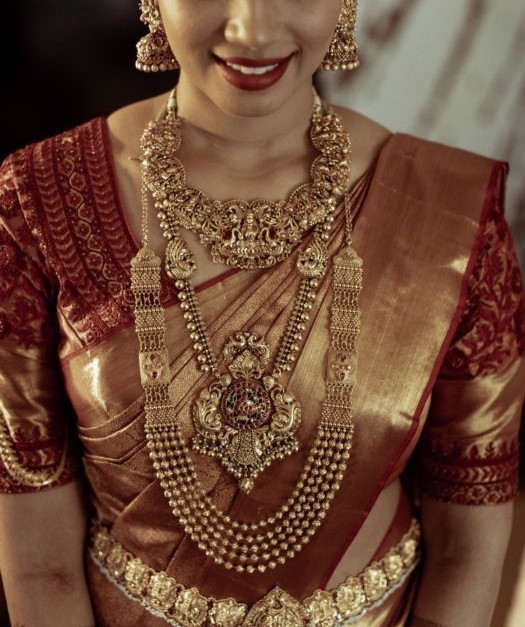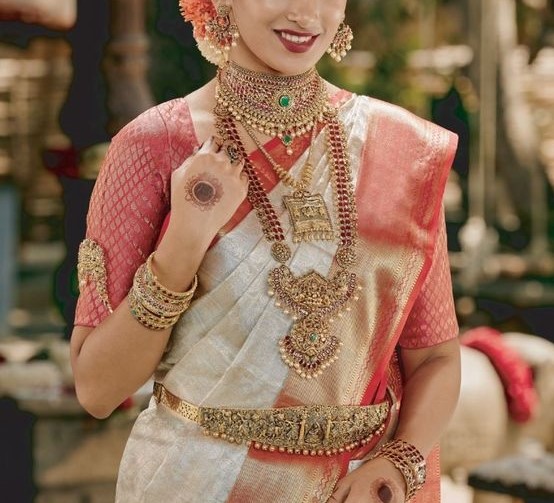 2. The Majestic Diamond Jewellery
Diamond, the most sought after and looked-for gem, and a symbol of sensuality & harmony has passed out its captivating and unblemished charm over the centuries. Diamonds are regarded as women's best friends and are deeply connected with their intimate personality. Possessing diamond jewellery is every woman's craving, as it would spot your status and you would feel superior. And sparkling bridal diamond jewelry always denotes high prestige and grandeur.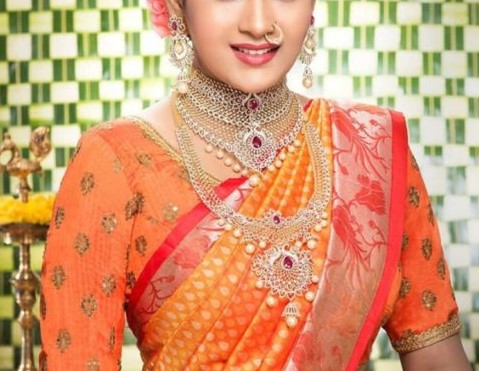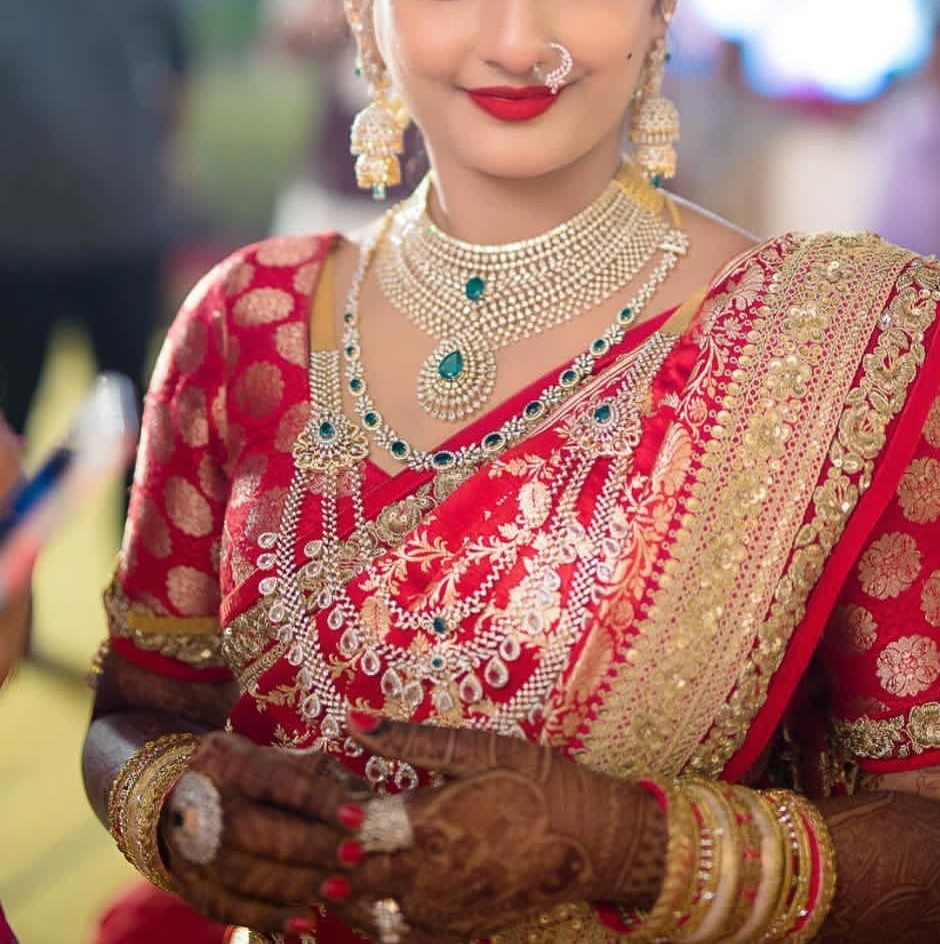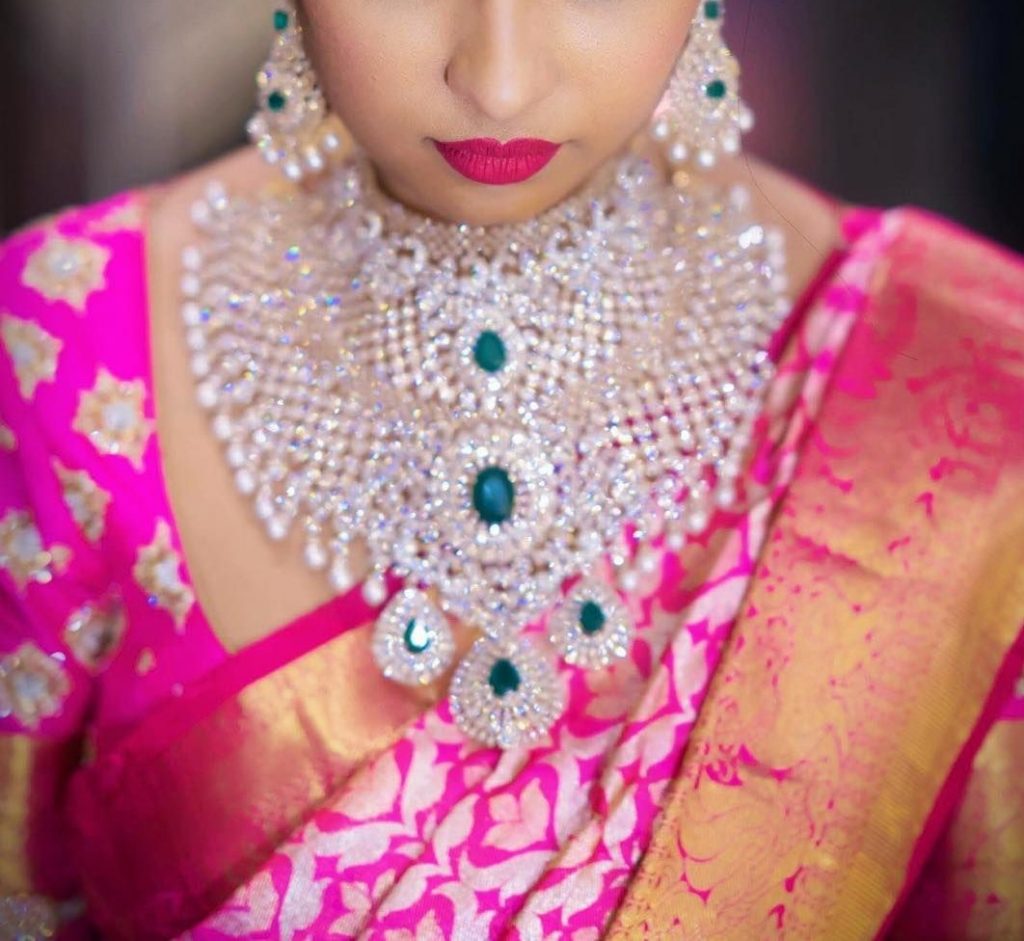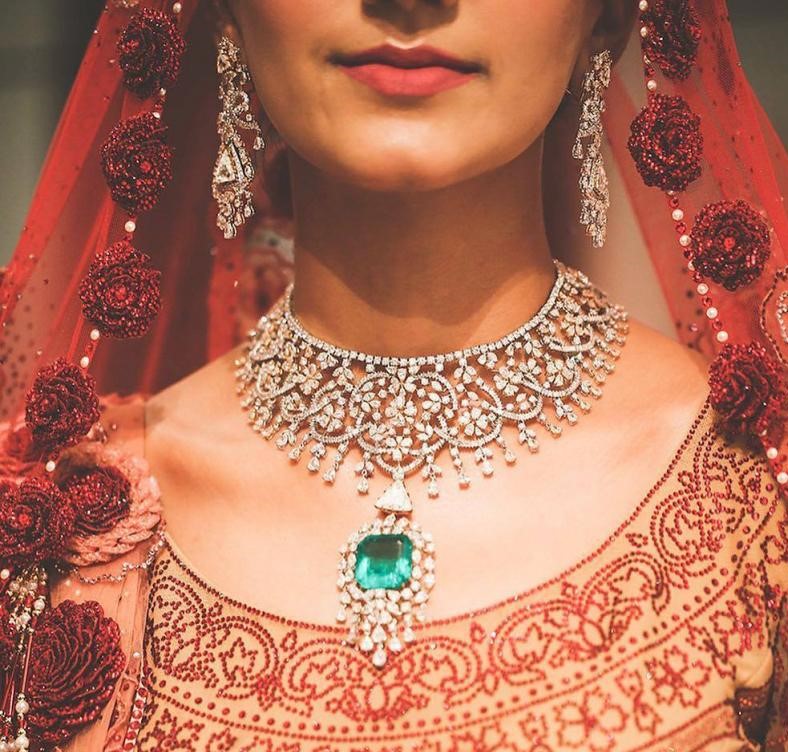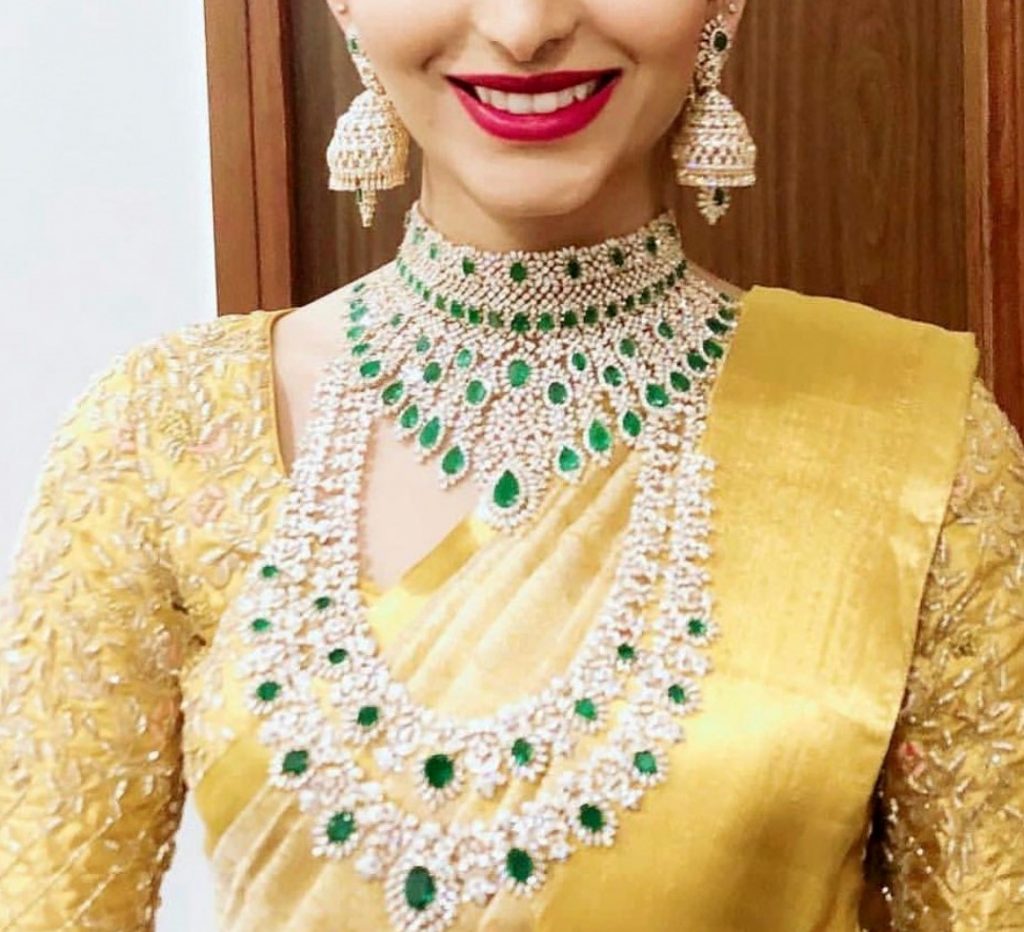 3. The Everlasting Polki Jewellery
Polki Jewellery is made up of raw, unfinished and uncut diamonds (called polki stones) set in gold. Since they are in their natural form they incline to shine brighter and exhibit more gleam. With a painted gold foil at the back to place the diamonds in between, the Polkis or uncut diamonds are held in place by these gold sheets creating a bezel or a mould for the stone to sit in. This further adds the luminescence and light to the Polki stones. The regal and royal air around the polki jewellery makes them the most wanted!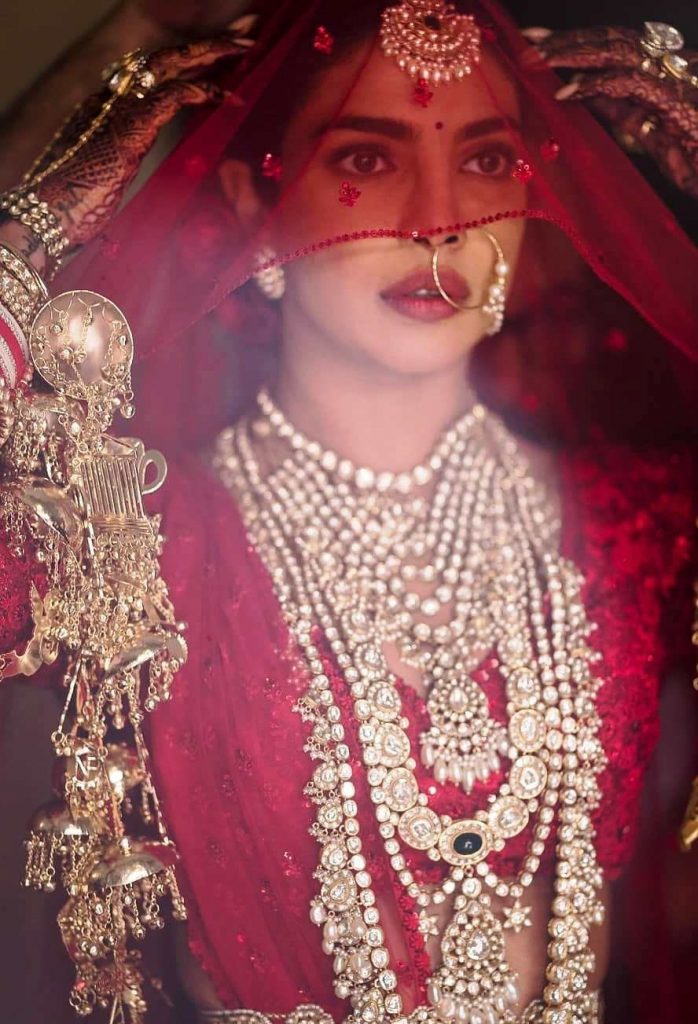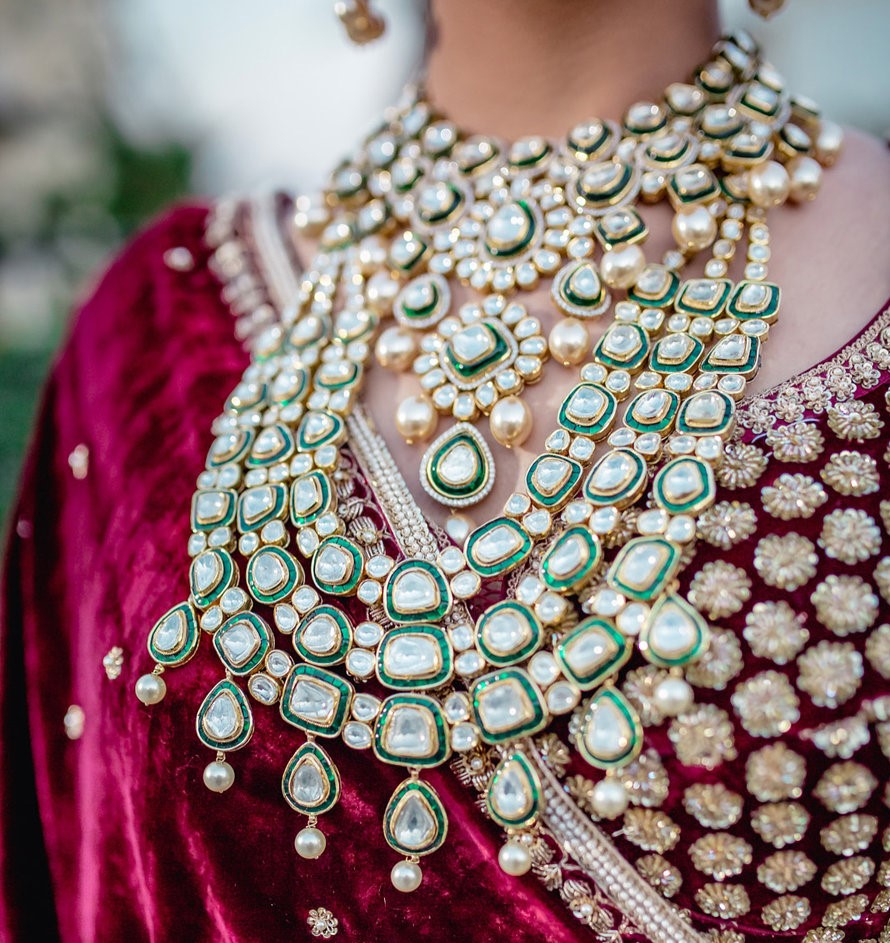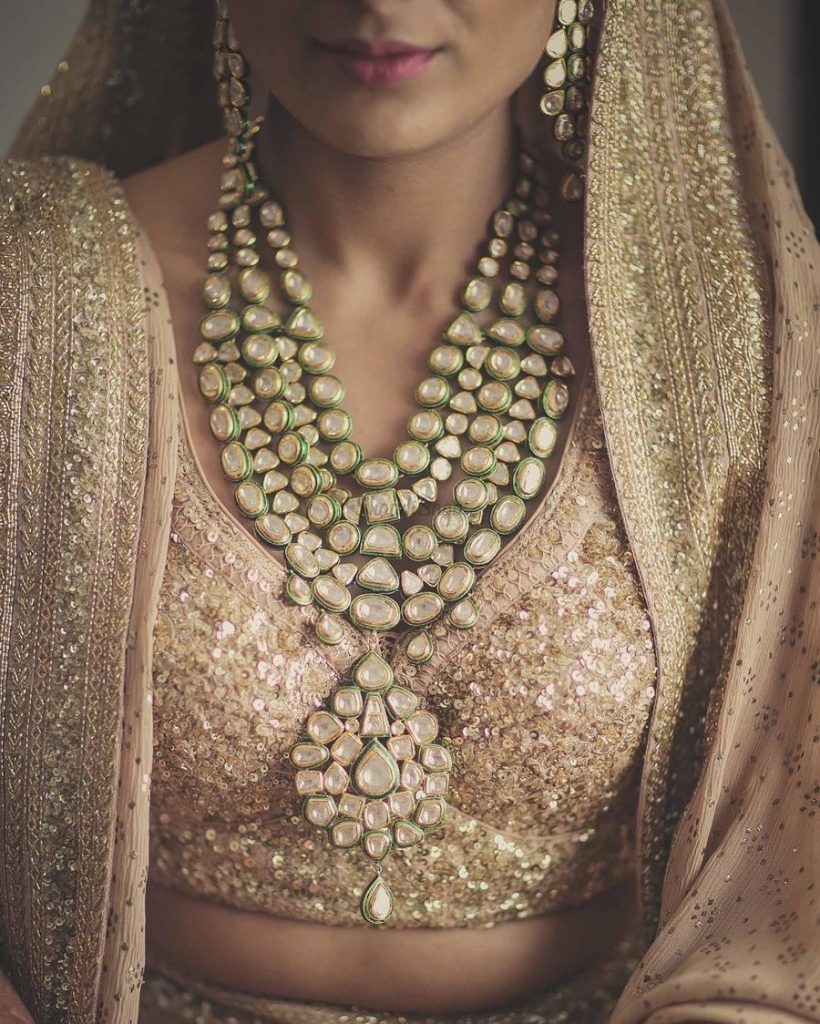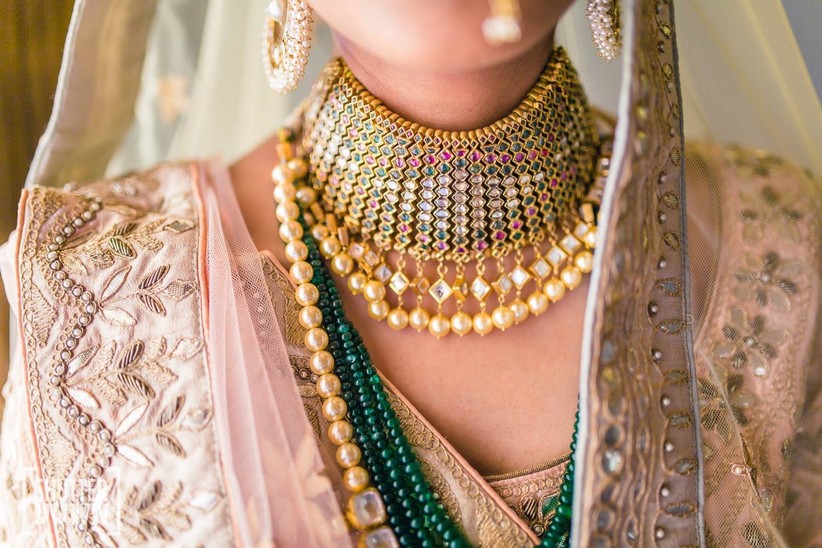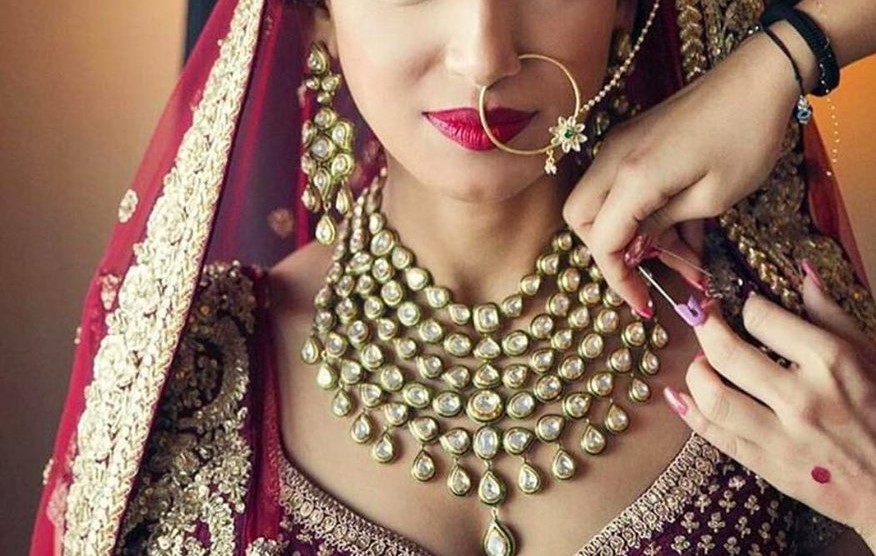 4. The Timeless Kundan Jewellery
Much like Polki, Kundan uses the same technique of gold foils being pressed to make bezels that would hold the stones. But what sets them apart is the fact that while Polkis are raw uncut diamond, Kundan jewellery uses glass and not diamonds. While uncut diamonds are used in the gold framework in Polki jewellery, glass along with other gemstones is laid upon the framework, the edges of which are then polished for a neat look. Also, the back side of a kundan stone is enameled in different colors which makes it all the more beautiful and topping the bridal ornaments lists!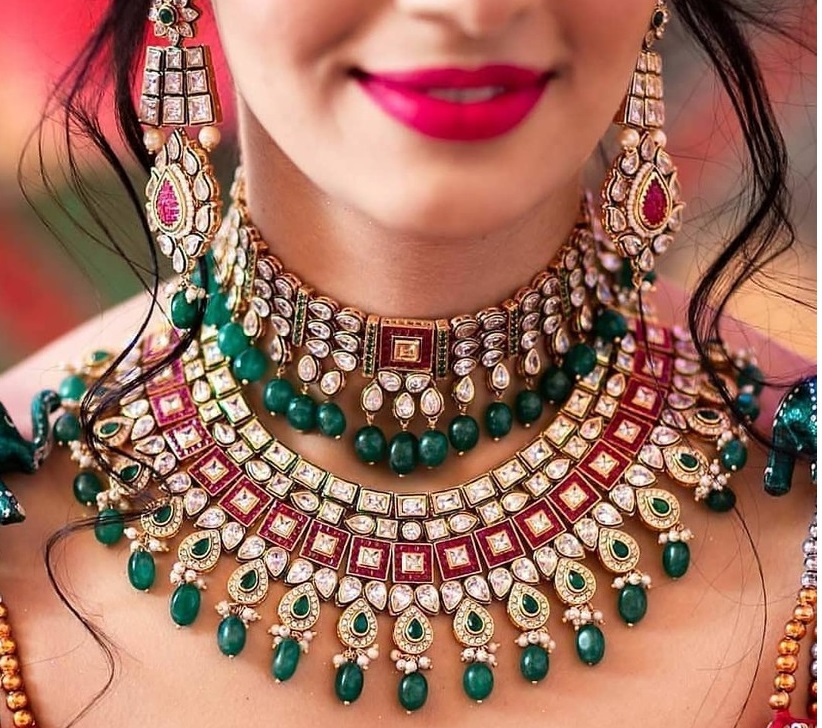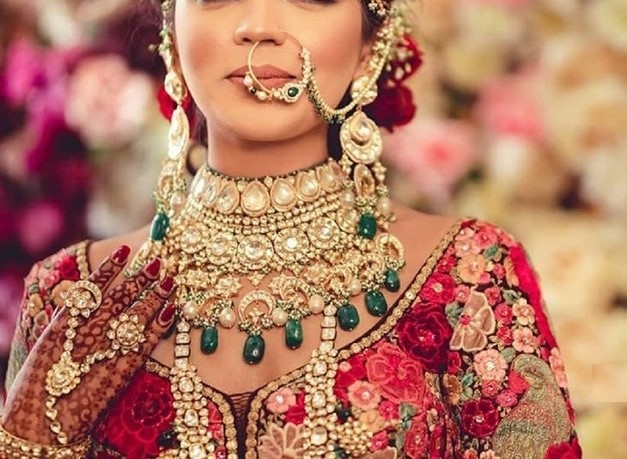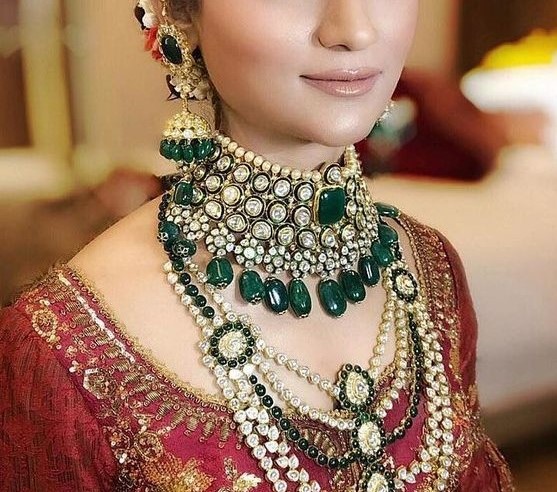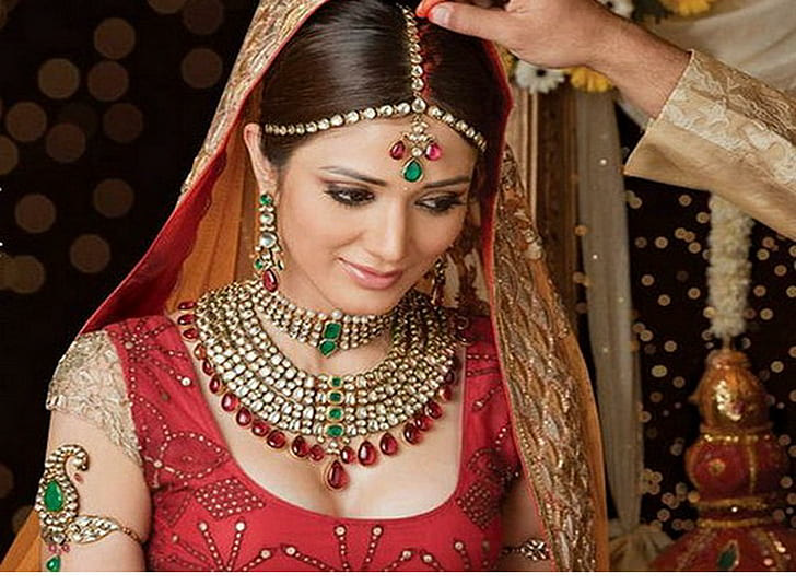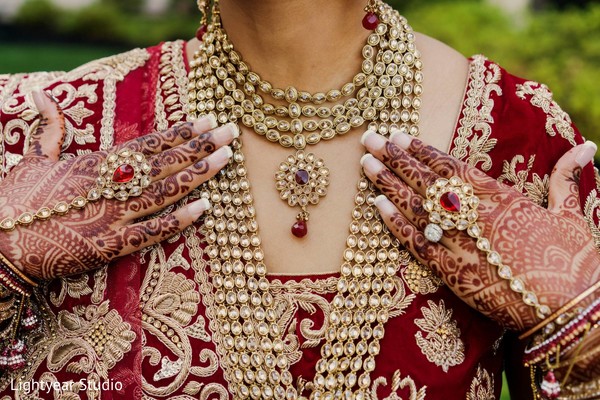 5. The Vibrant Meenakari Jewelry
Meenakari or the art of enameling is basically the technique of filling in the jewellery moulds with colored enamel. These moulds are generally designed around the figures of gods, goddesses, birds or animals, and plants and filled with color combinations accordingly. These timeless jewellery pieces are highly favored by brides for the exquisite colorul grace they add to their look.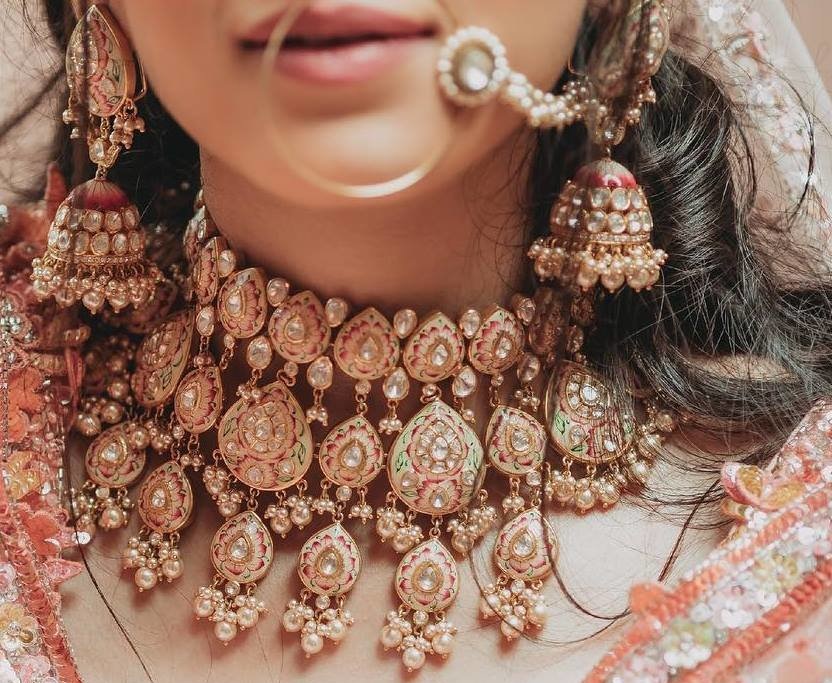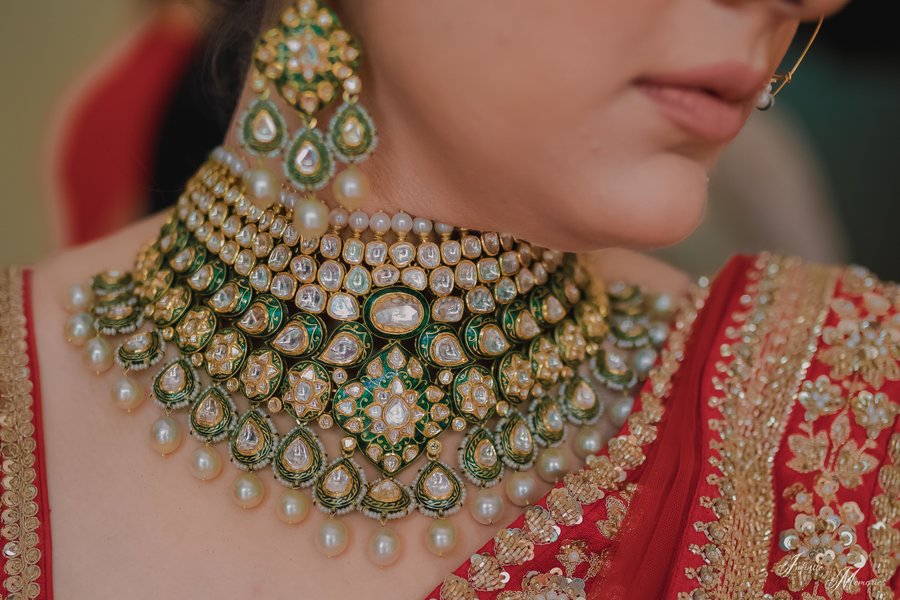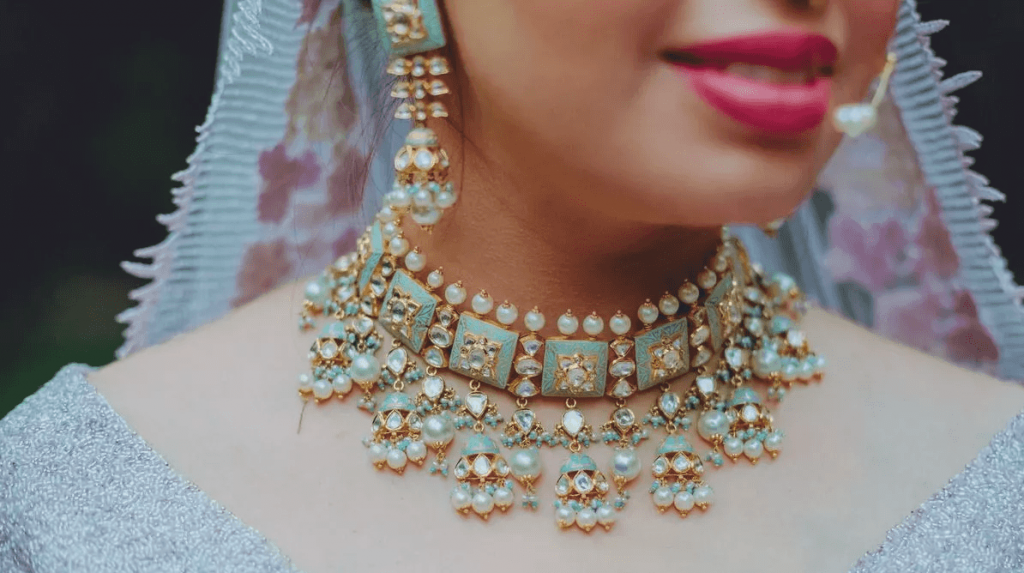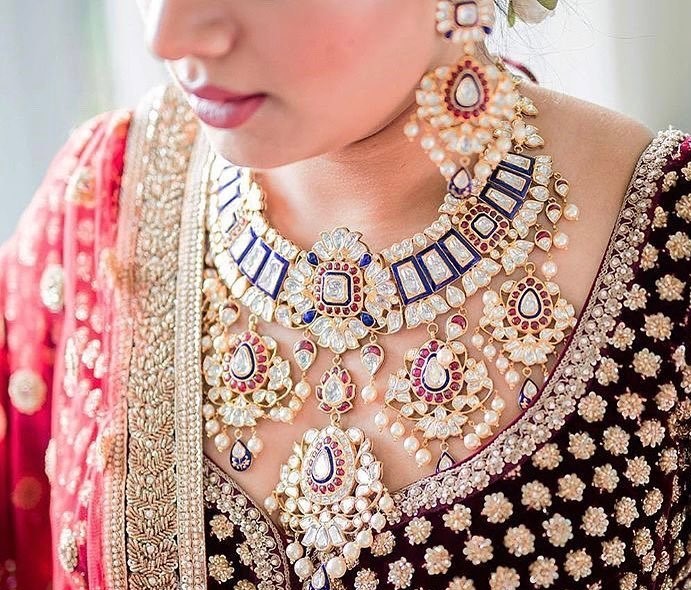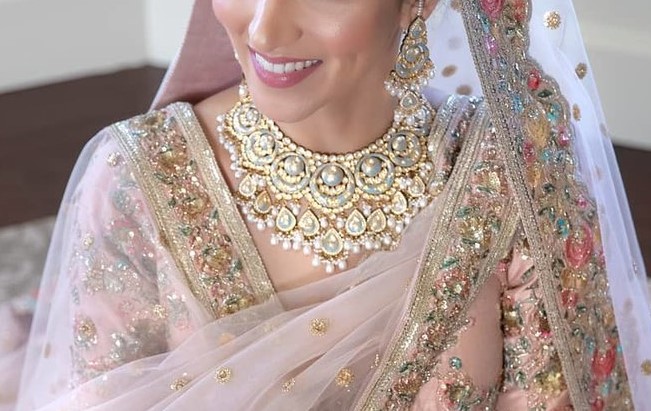 6. The Artsy Jadau Jewelry
The craft of embedding precious and semi-precious gemstones into a base mould made of thin sheets of gold which is then heated and later cooled down sums up the art of a Jadau jewellery. This Mughal originated jewellery making technique requires artisans to have great skill and years of practice so that the finesse of a Jadau piece is not compromised with. No wonder Jadau jewellery is a perfect example of extremely skilled craftsmanship. The use of stones like kundan, polki, emeralds, rubies etc., in a Jadau piece might get you confused. The best way to figure it out is to observe a Jadau piece carefully. You'll notice that these stones are perfectly embedded into their gold moulds which basically differentiates them from other techniques of jewellery. To put it short, Jadau is a technique that is used in making kundan, polki or other gemstone jewellery.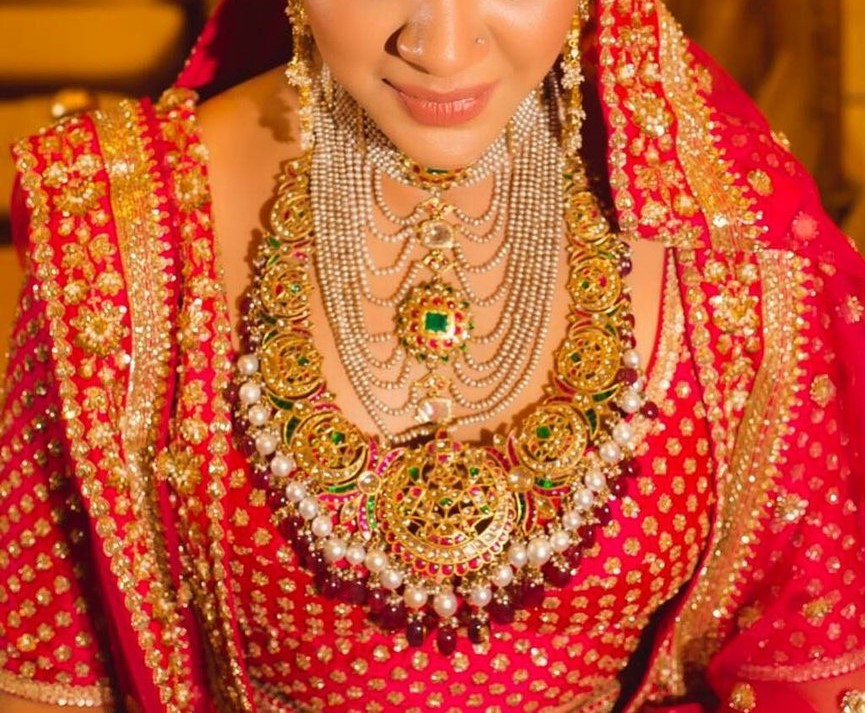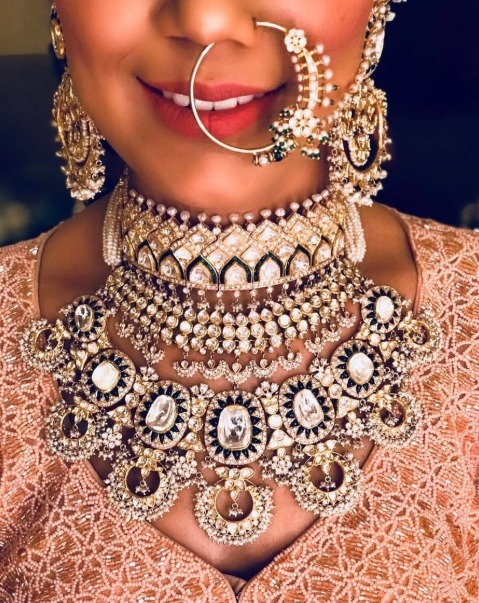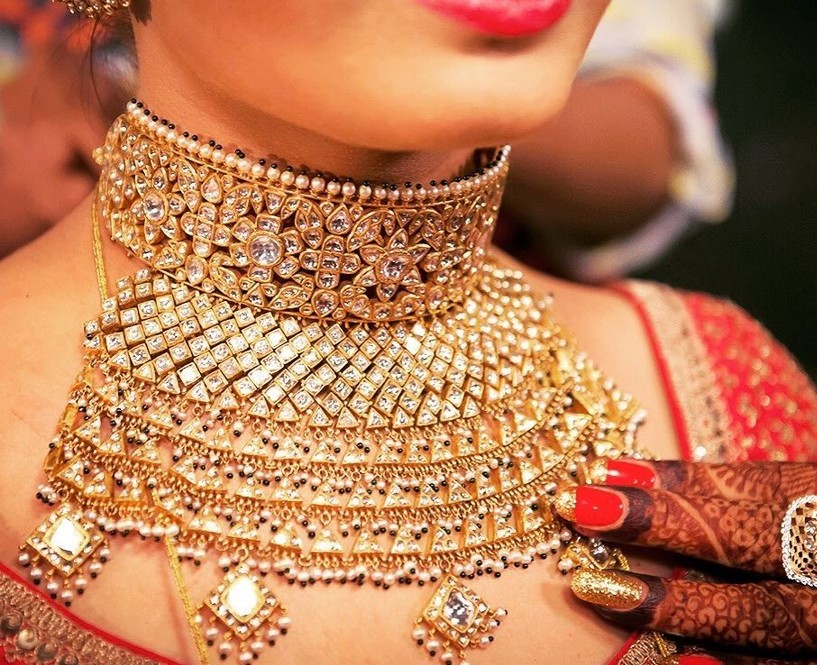 7. The Pleasing Pearl Jewelry
Pearl jewelry has been woman's favourite for many years now. The only thing that has changed over the years is the styles. Nothing can substitute the elegance of pearls. The best part about pearls is, you can sport them with almost any kind of outfit. Pearl necklace look so gorgeous on saree, ethnic dress, bridal get up, casual wear, gowns and even western outfits. But, when you choose pearl set in your bridal jewelry, pearls undoubtedly amp your get up.