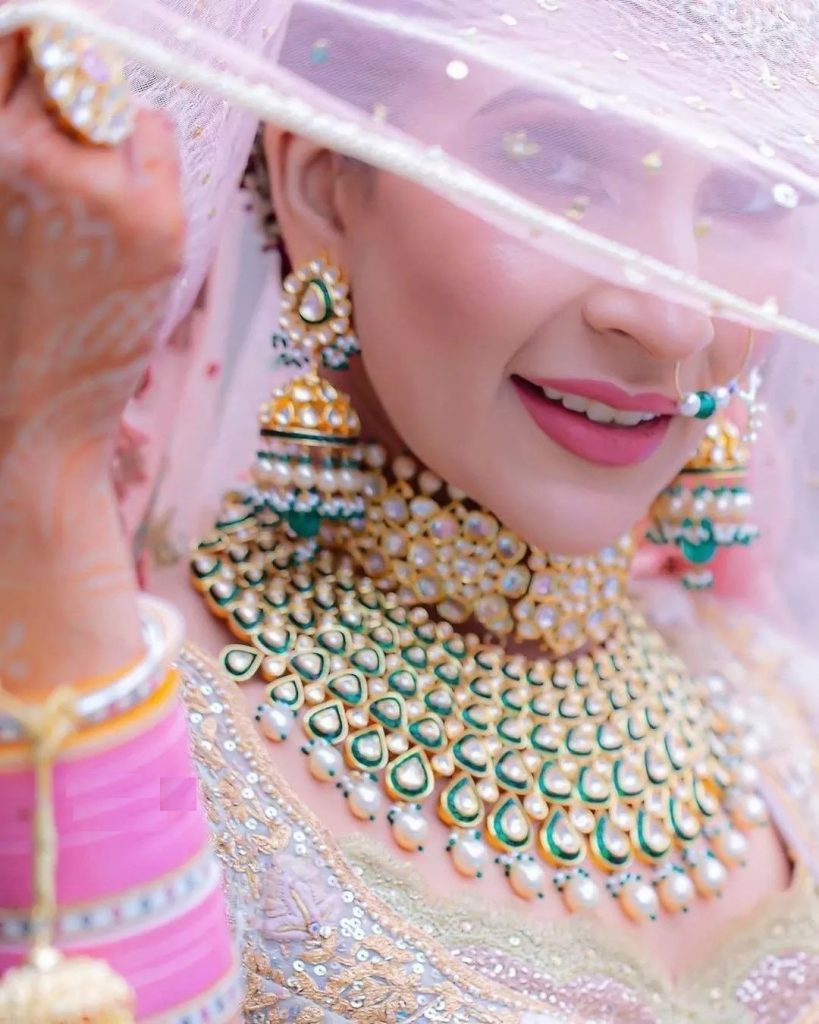 Are you planning to pair your pink lehenga with pink gemstones or a red lehenga with red stone jewellery? Well, this is the era of creating your own fashion and setting the trend. What do you say? This means you have the liberty to do things you wish to. Then why not pair your lehenga with contrasting jewellery that can be an absolute treat to the eye!
Here we have brides who enthralled us with contrasting lehenga-jewellry. And here are some cool new ways to match them- whether it's contrasting or all match or semi matchy, these are some cool new ideas!
Brides who picked Contrasting Jewelry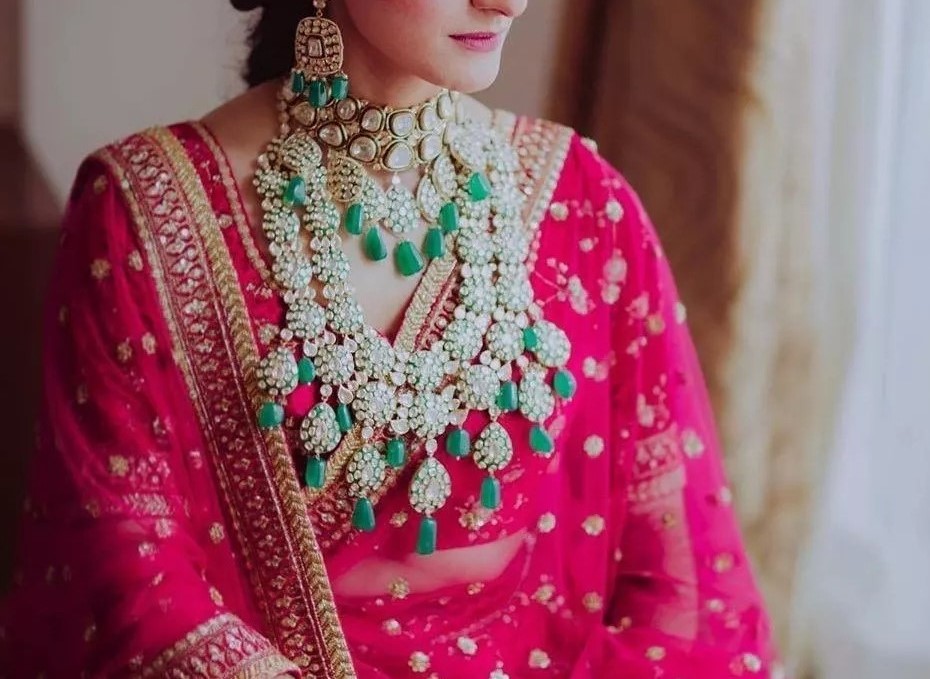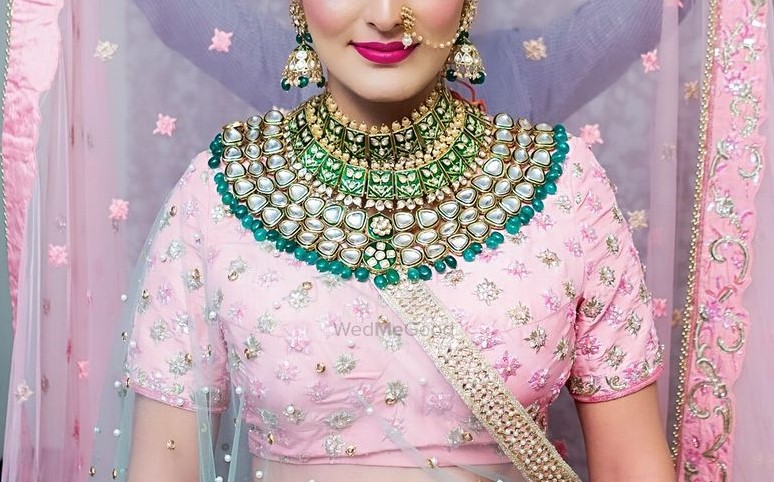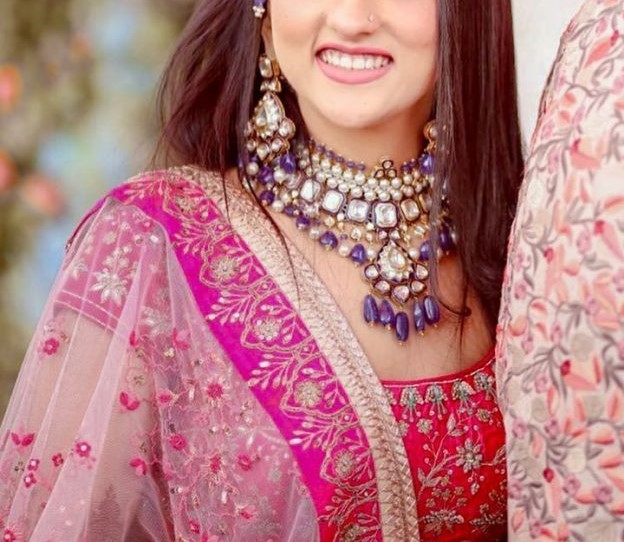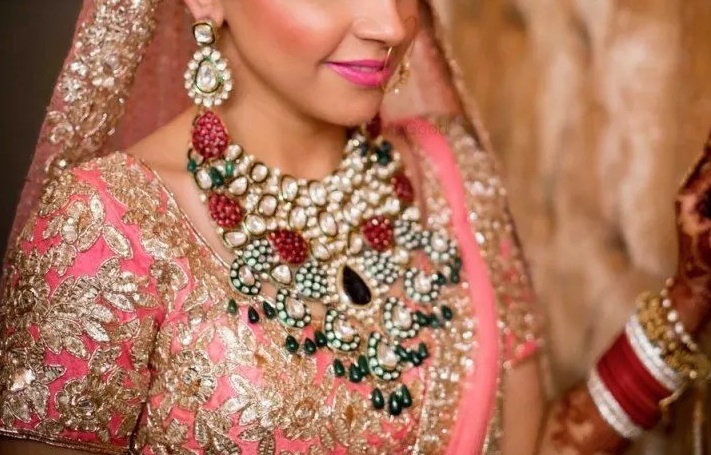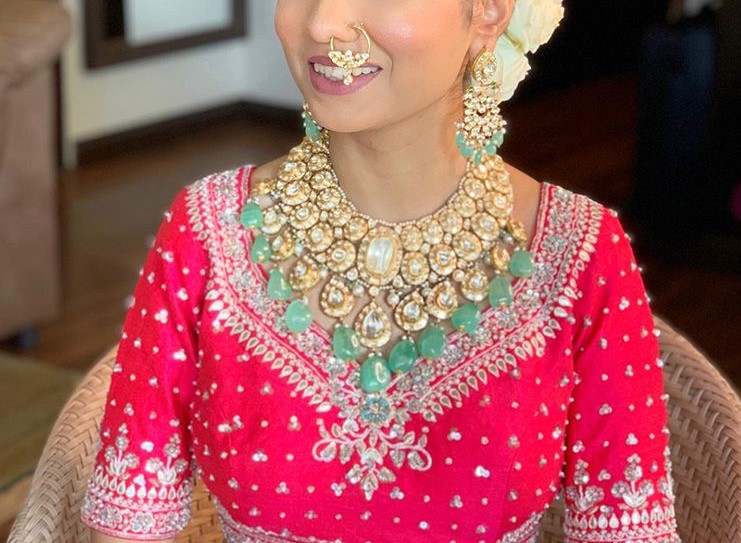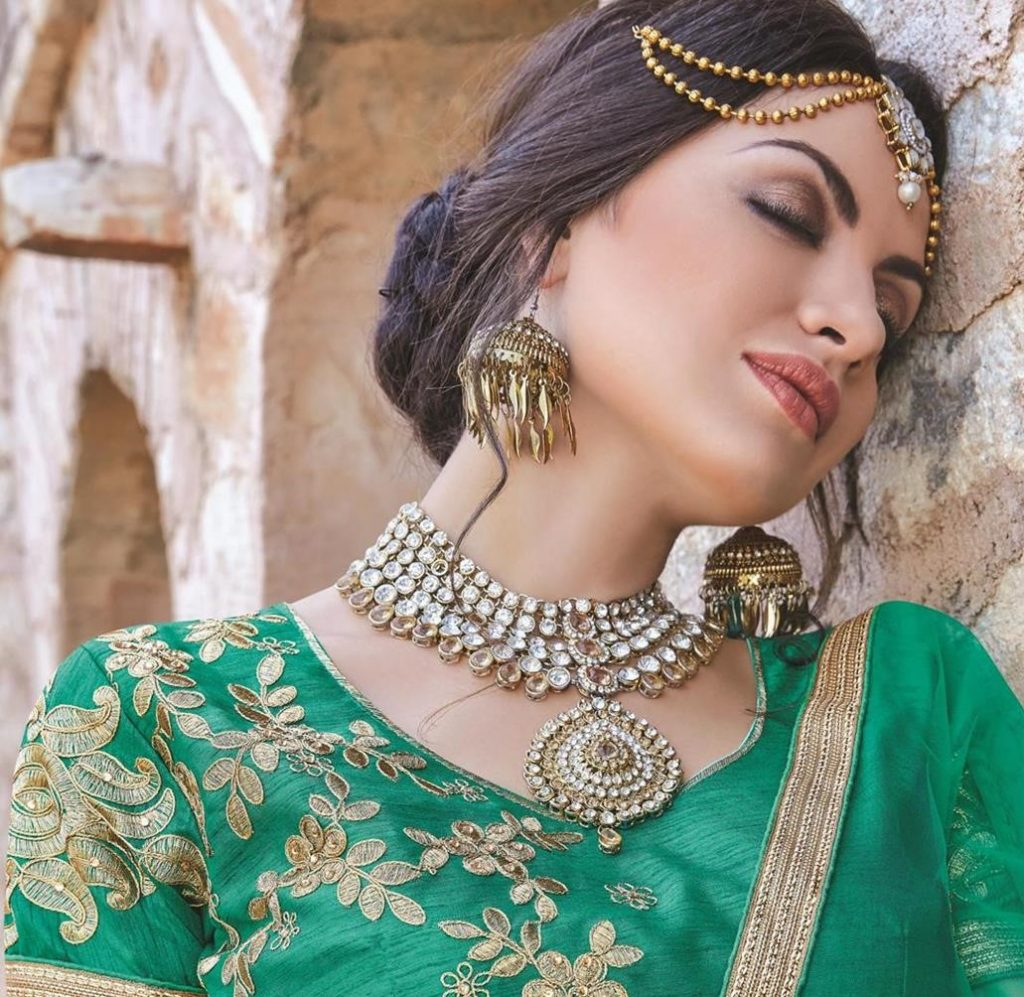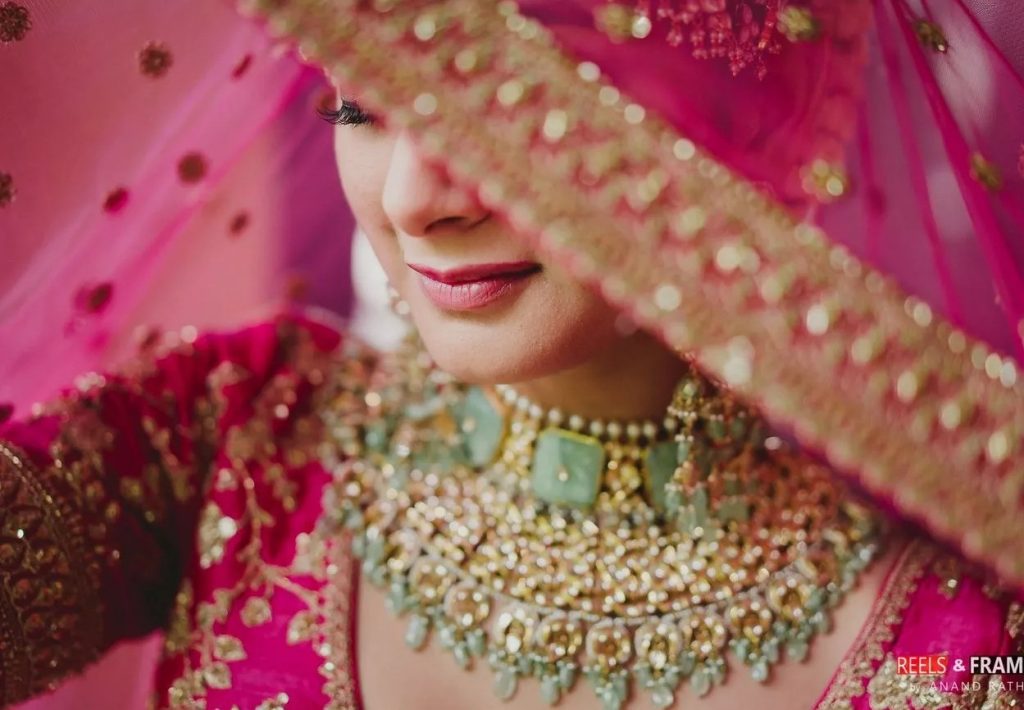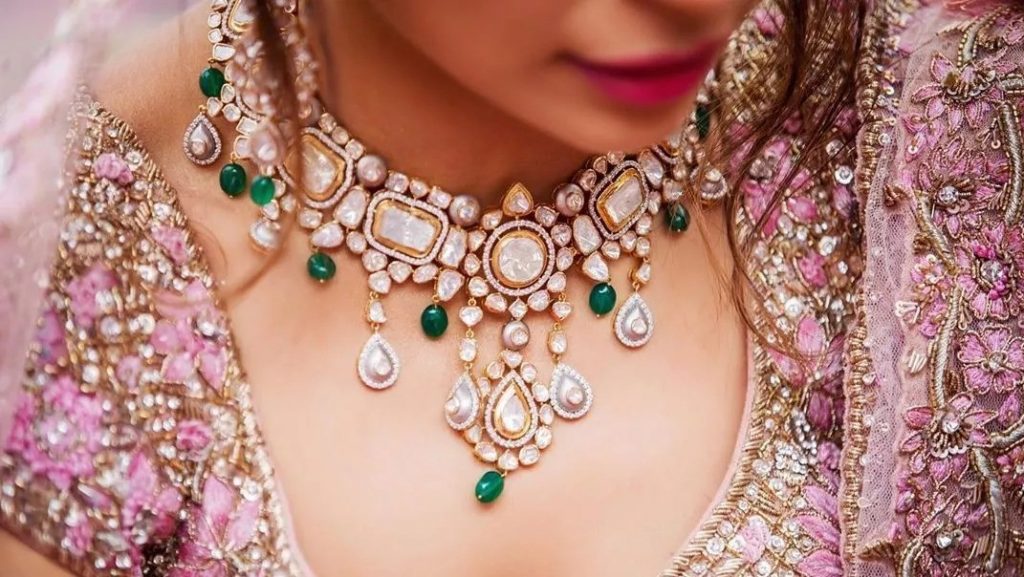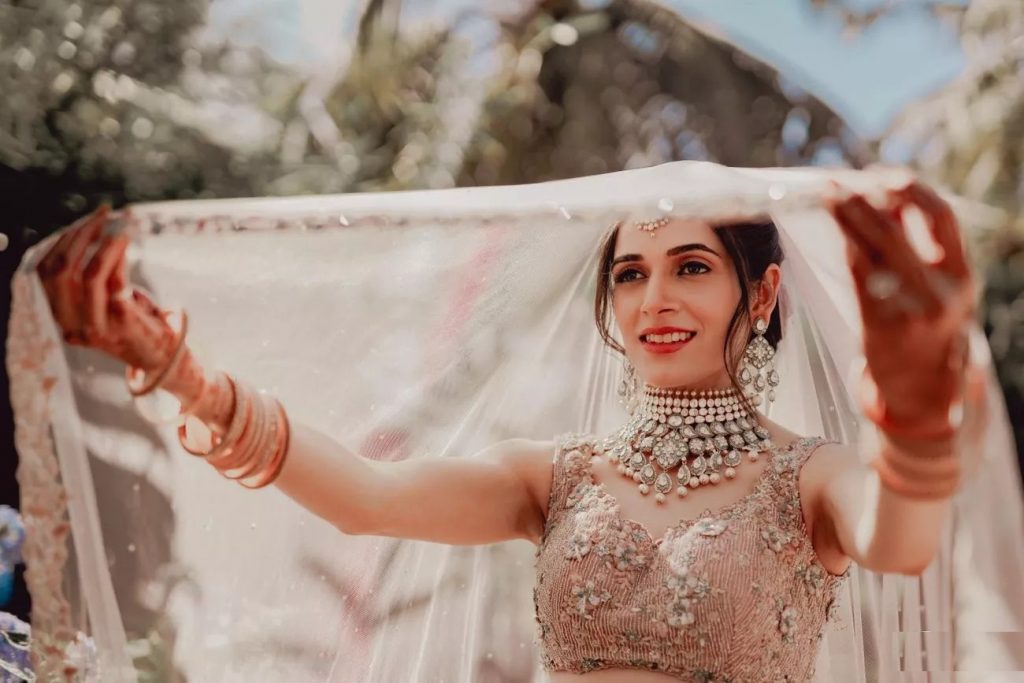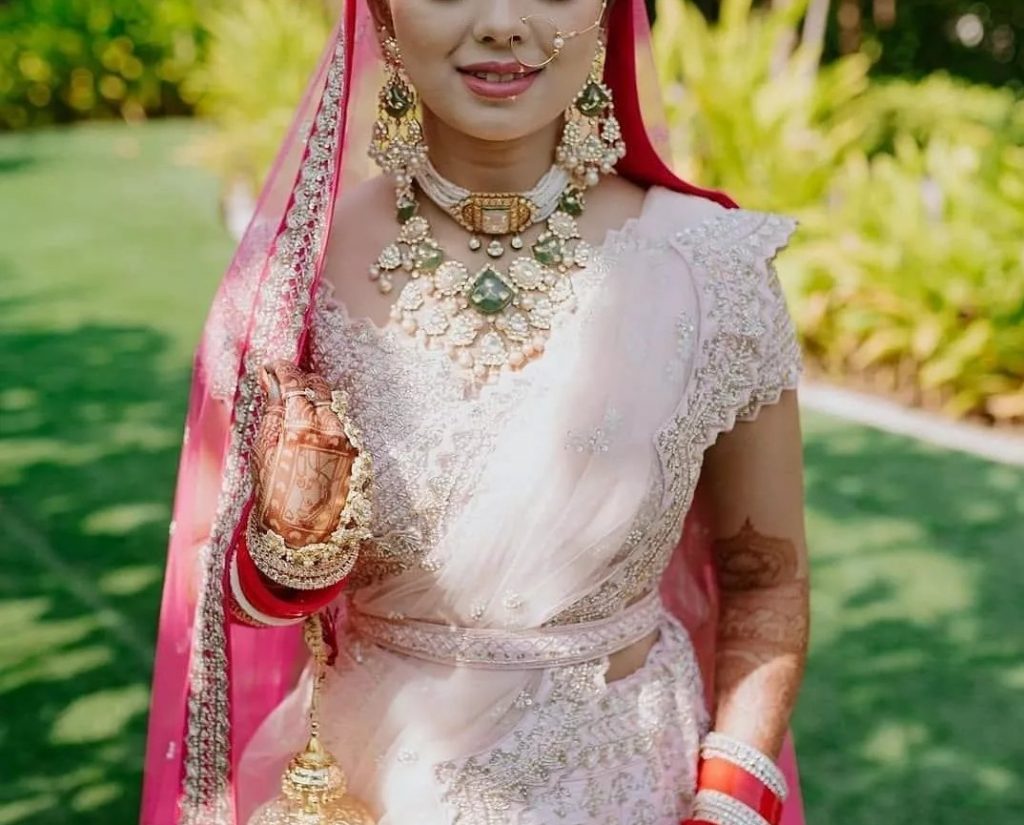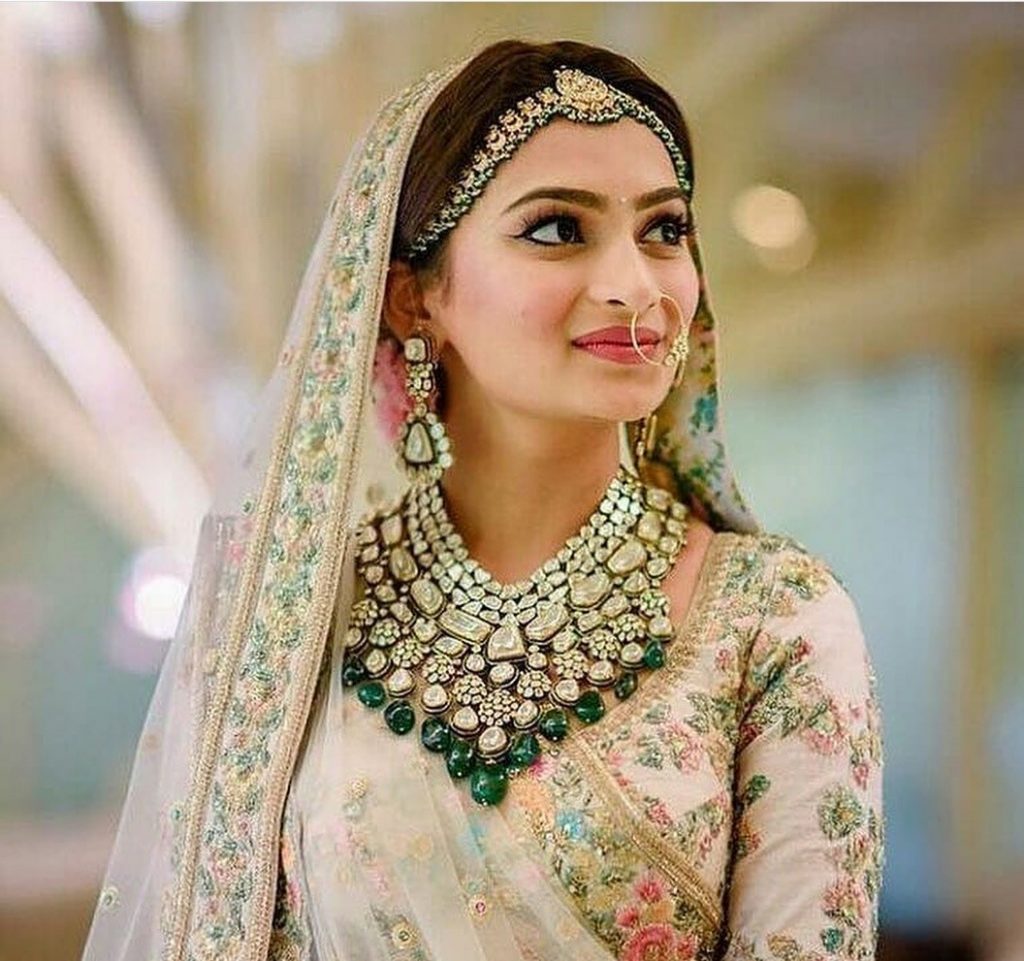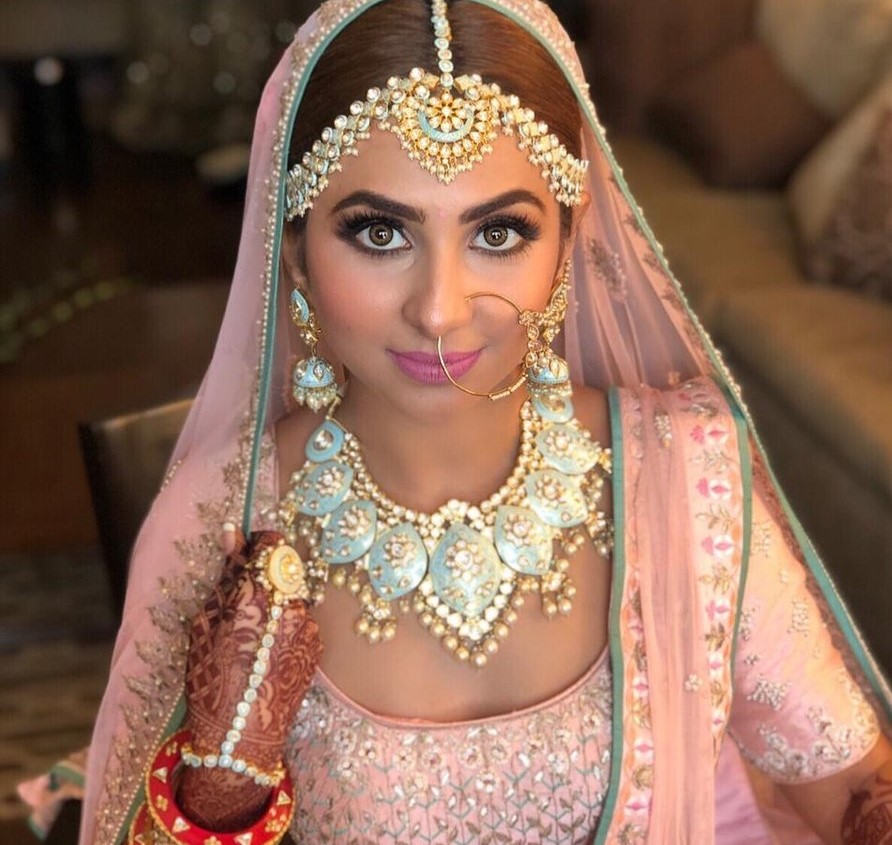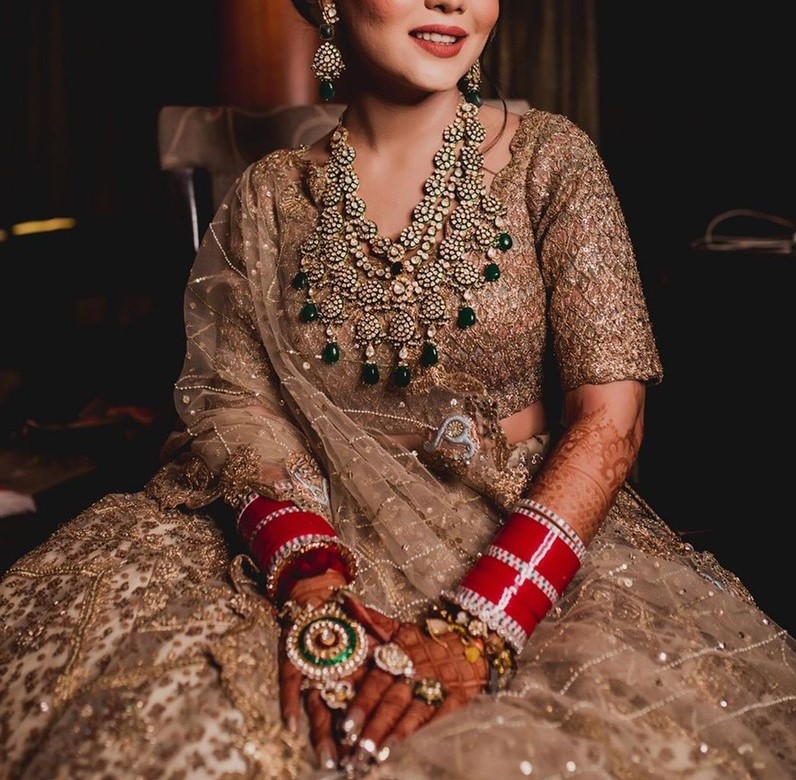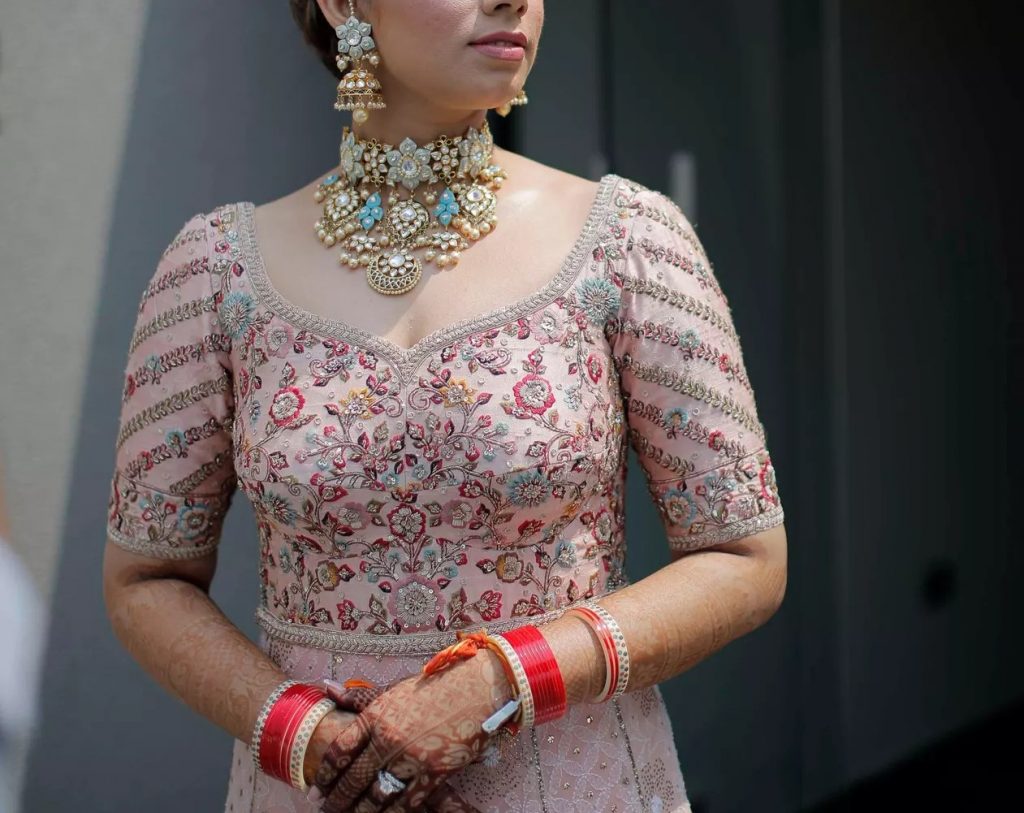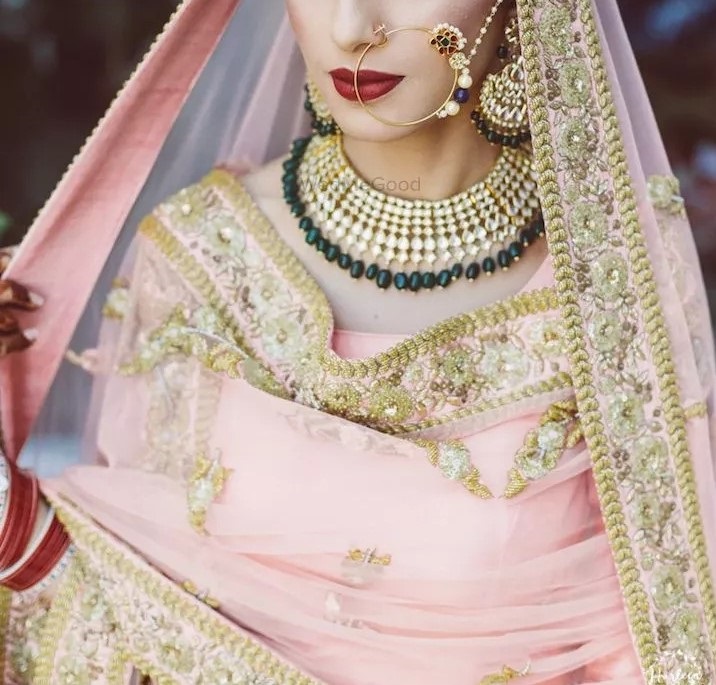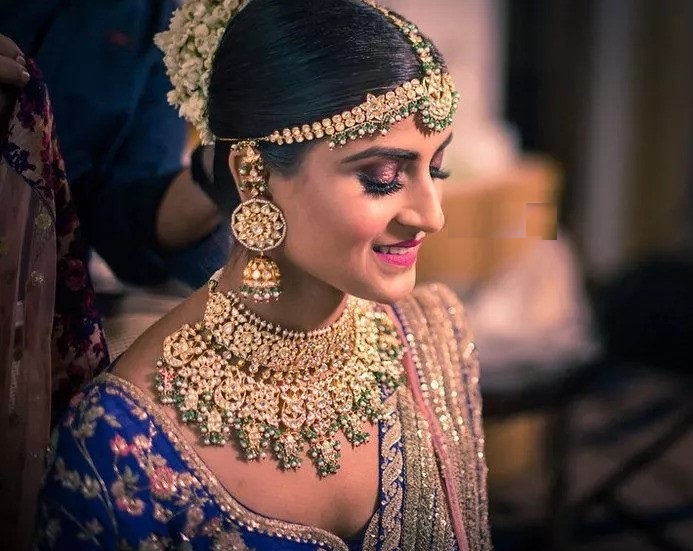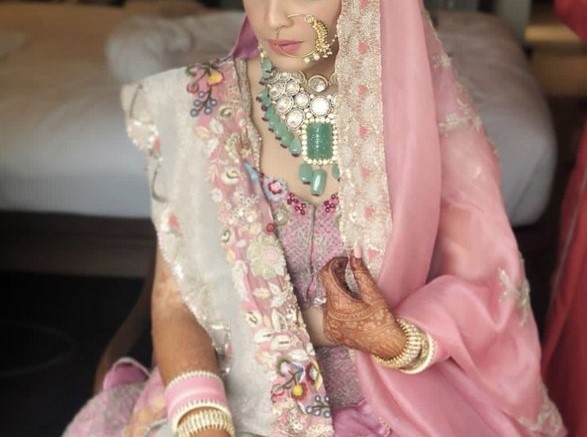 Brides who chose the Brighter Hue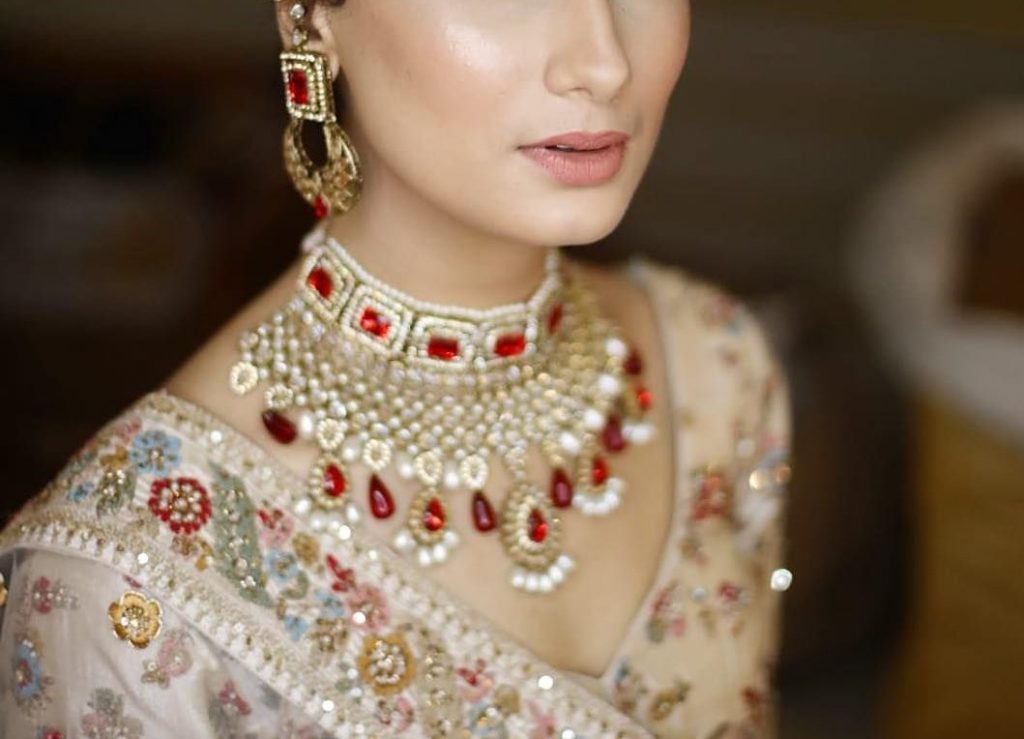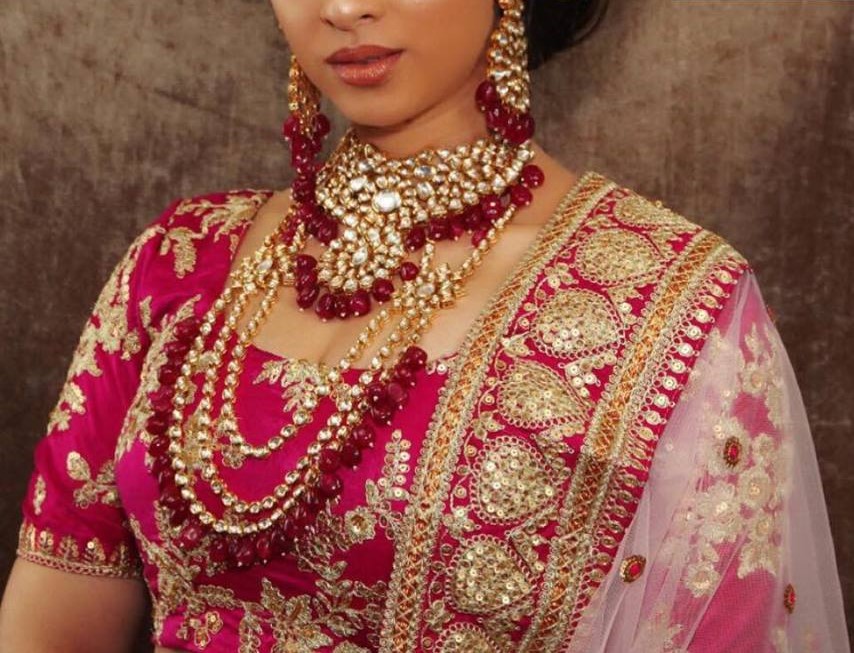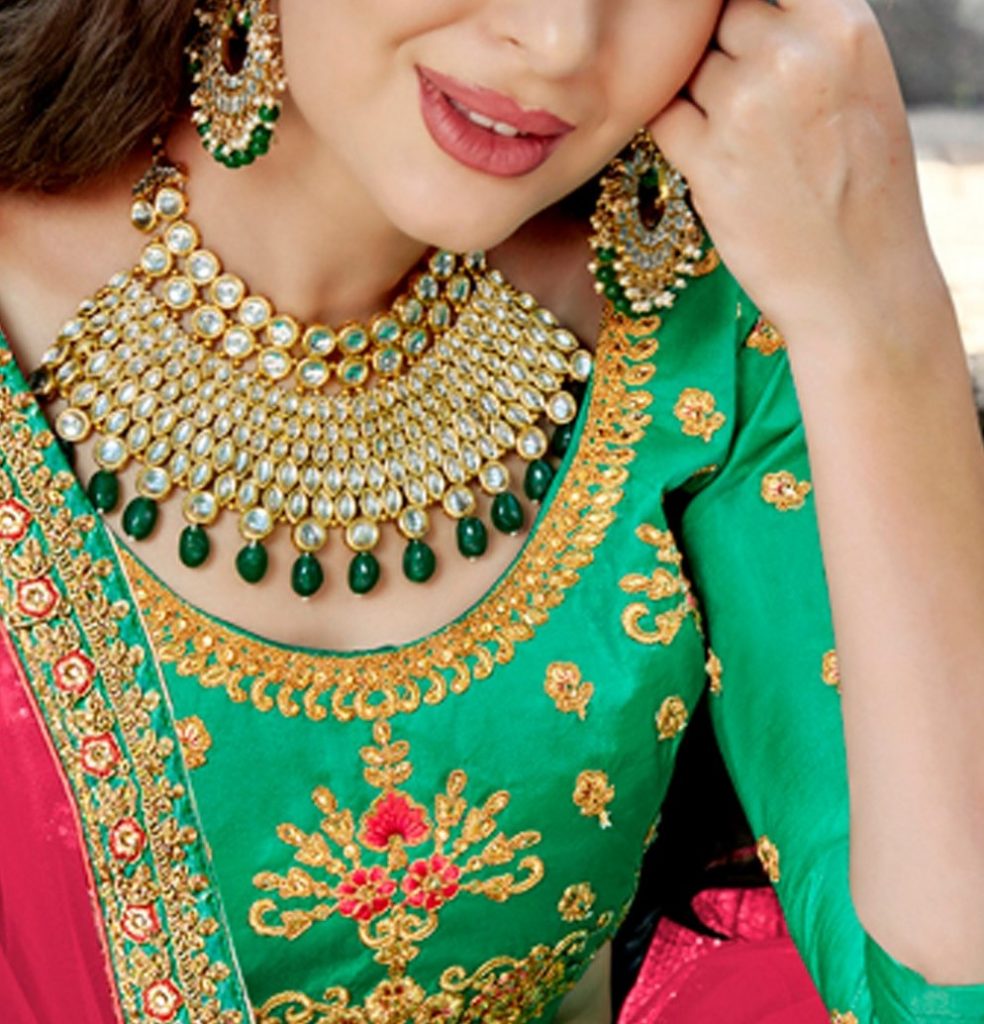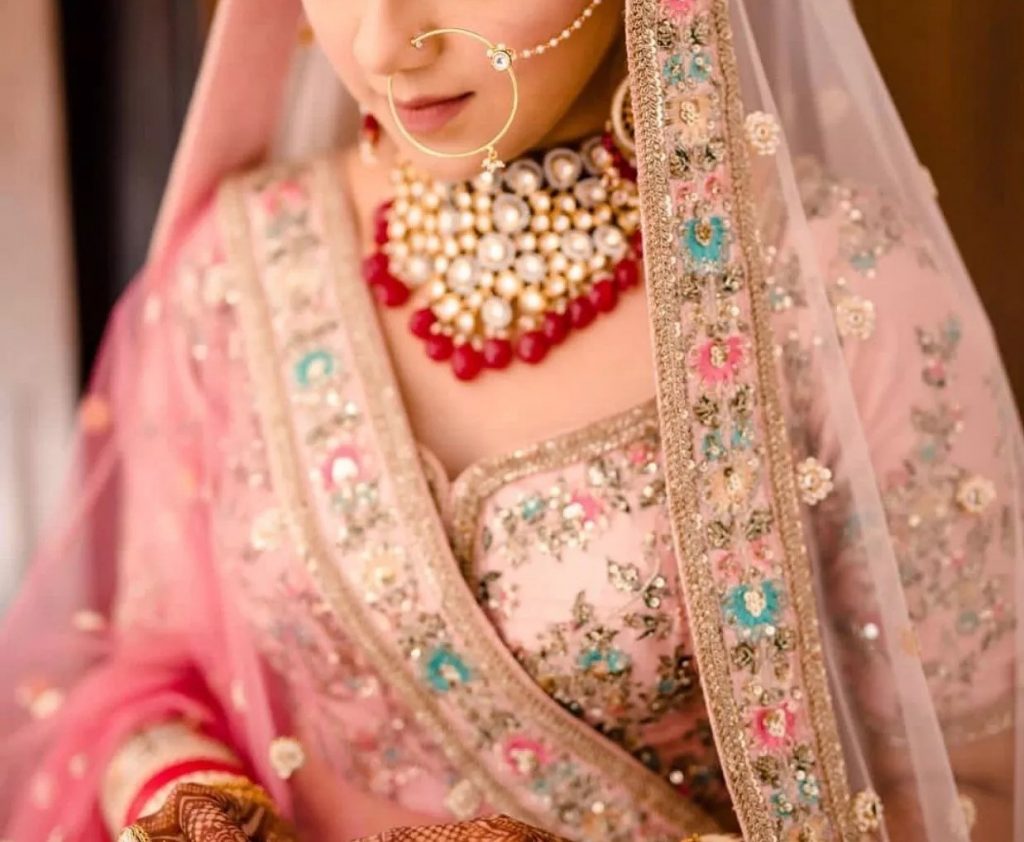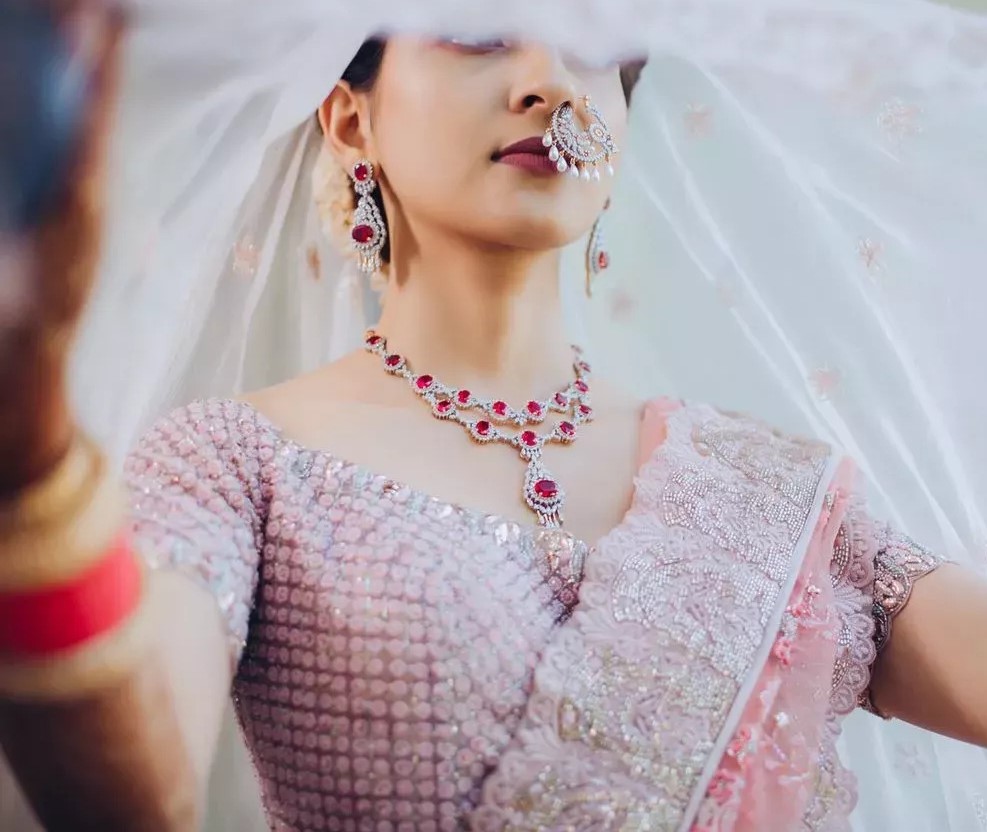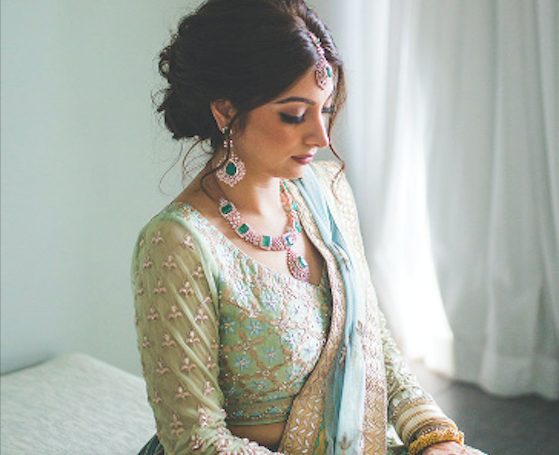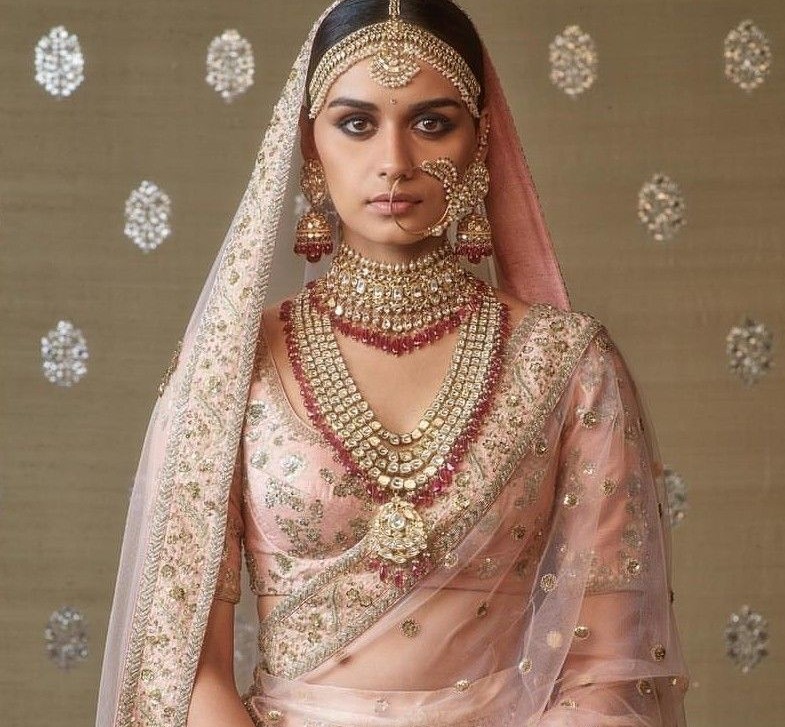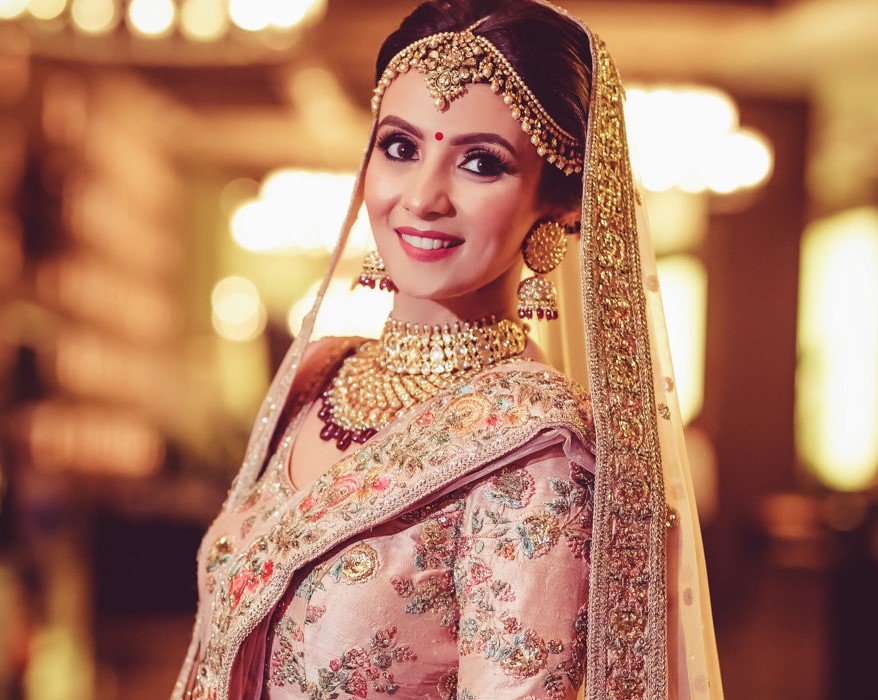 Matching with All Gold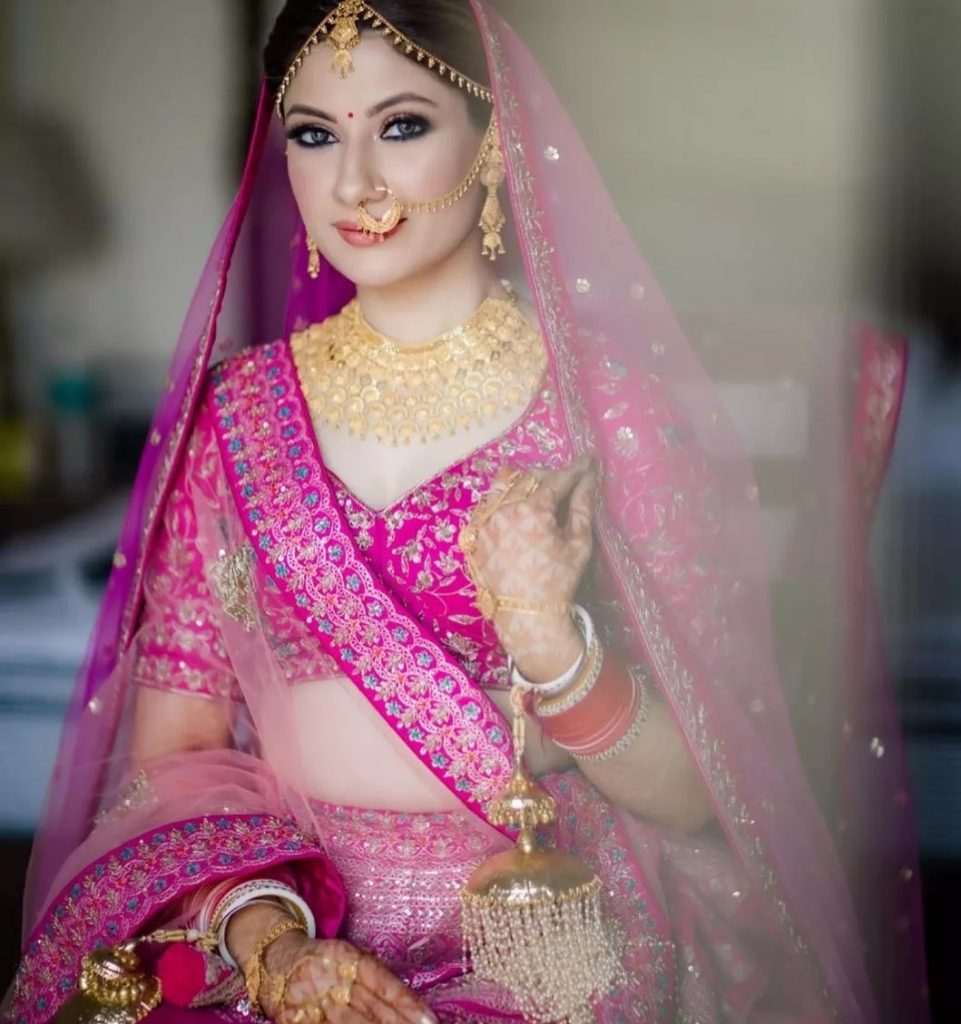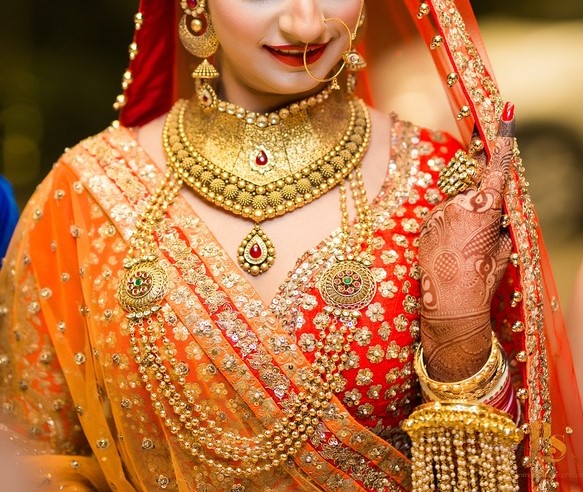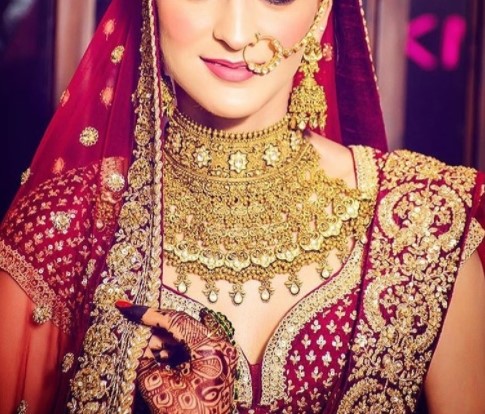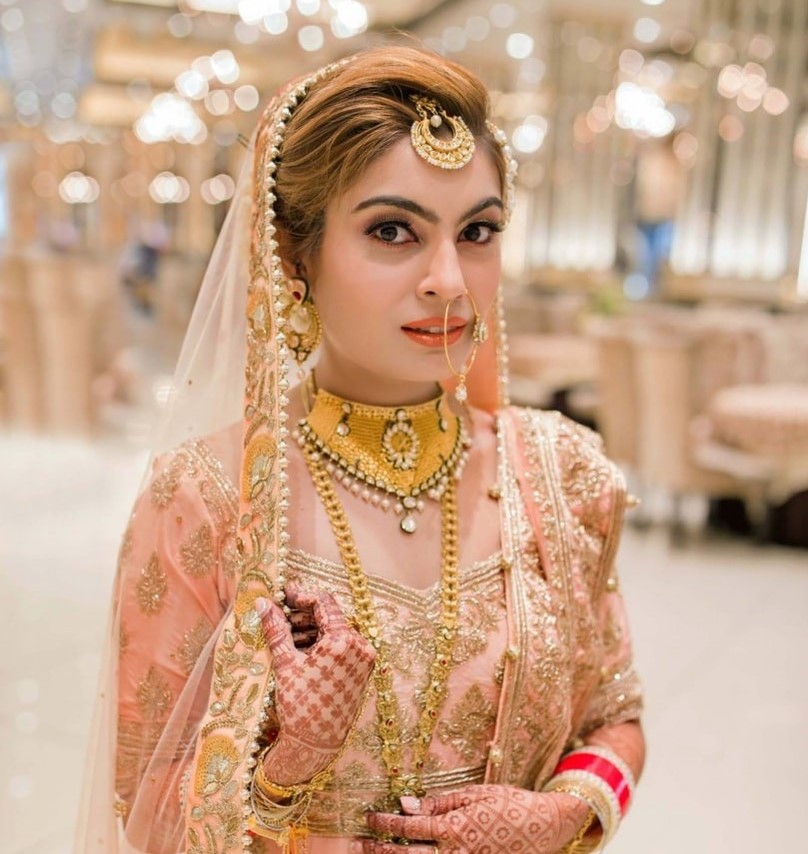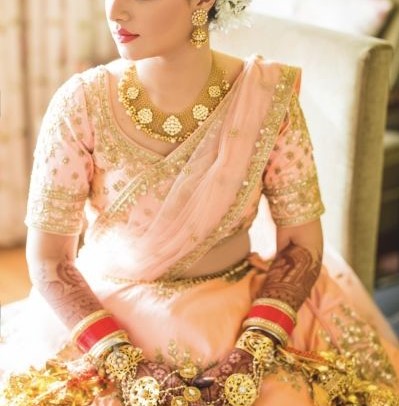 We found that many brides matched pink lehengas with green jewellery that worked so well, some combinations like blue jewelry and pink lehenga, blue jewelry on green lehengas were also captivating. Even selecting a different hue or the little color aspect of lehenga looks so unique. Now, are you all set to make your own mishmash?
Try similar jewellery here: