Mango Mala or the Manga hara is the one of the most popular traditional South Indian Jewellery and has been a favourite amongst South Indian women for ages. While it was a must have bridal jewelry in the olden times, contemporary brides still adorn them with some customization like short length or Mango Mala with different pendants.
While pure gold is the most used metal for Mango Mala, some economical metals are also used nowadays to imitate this jewellery and later given a layer of gold polish to make it look bright, durable and shiny like gold. Check out Gold Mango Mala necklace designs as well as imitation Mango Mala designs below: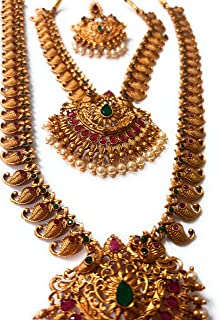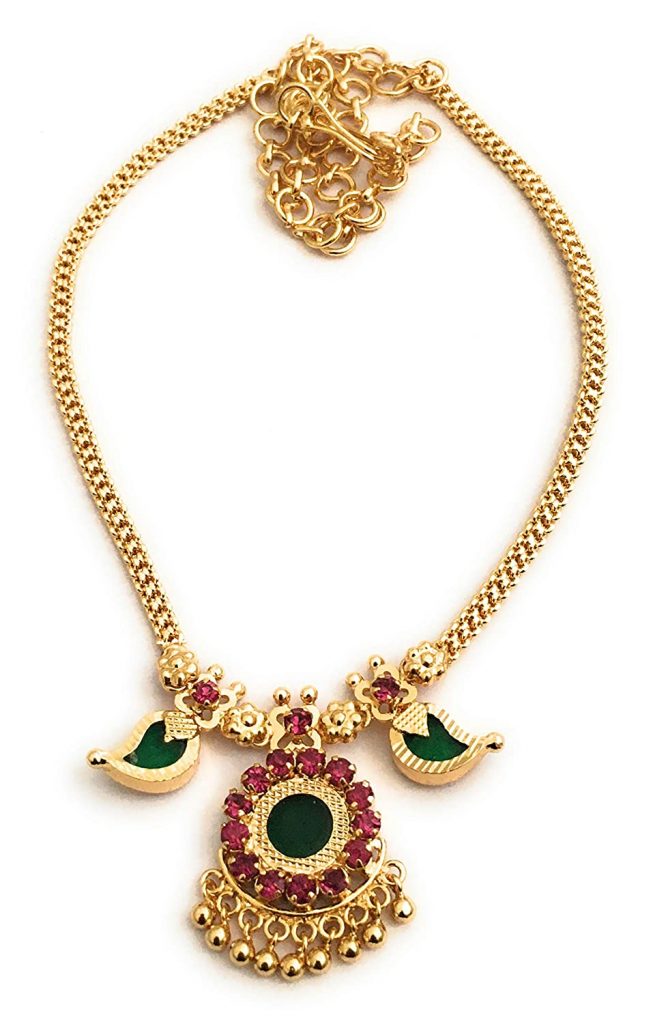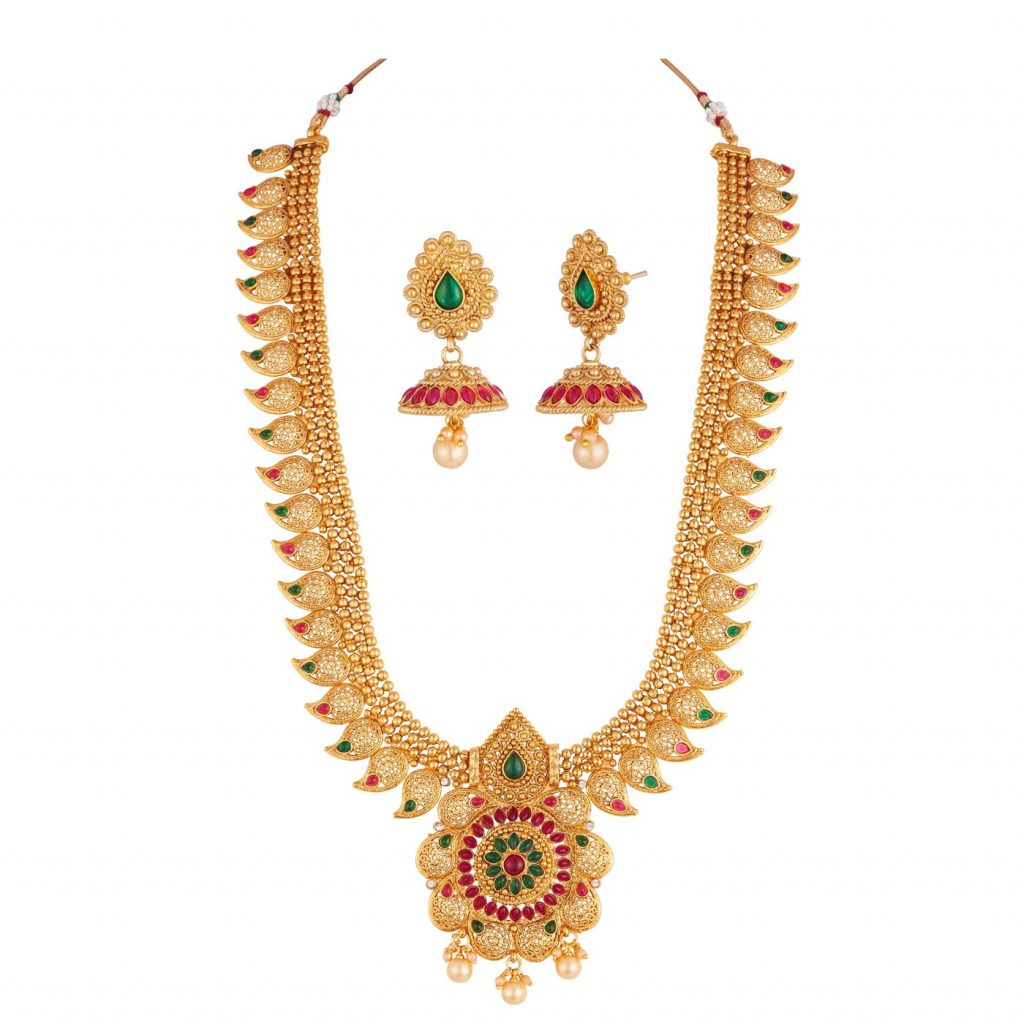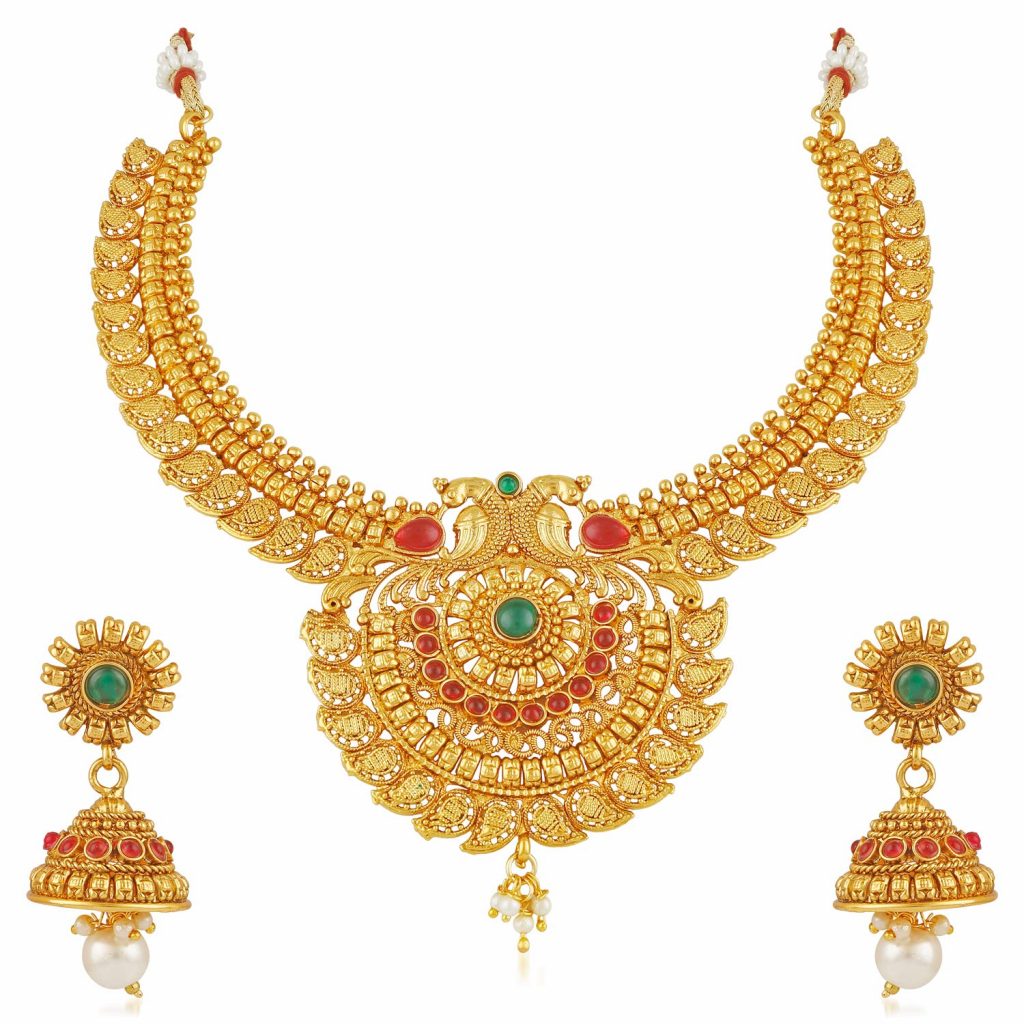 Find more designs here.