Kemp Jewellery or the Attigai is a very old traditional jewellery in the states of Southern Indian. This simple jewellery made of kemp stones, usually red and green is worn usually in Bharatanatyam dance form. It was also a choice amongst the brides earlier.
Traditional Addigai Necklace Designs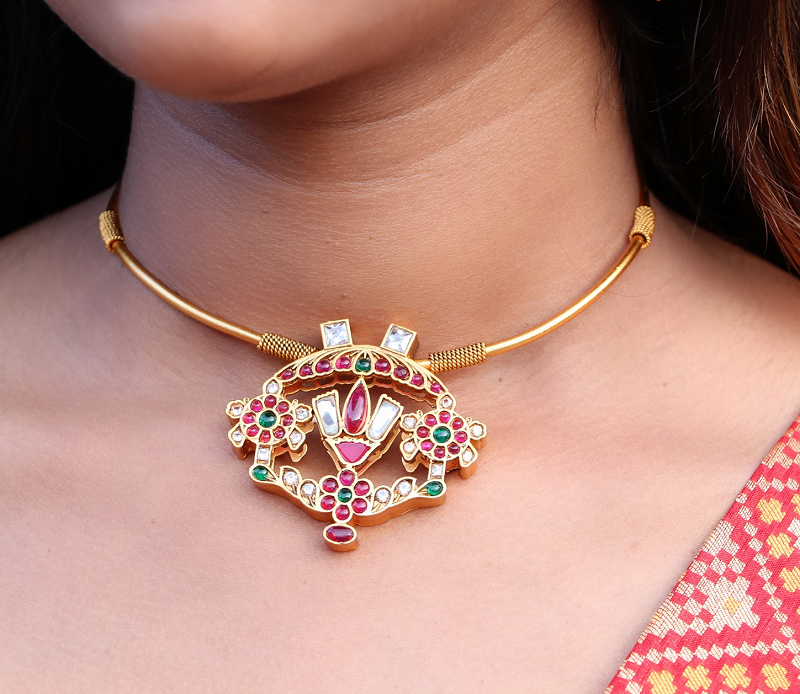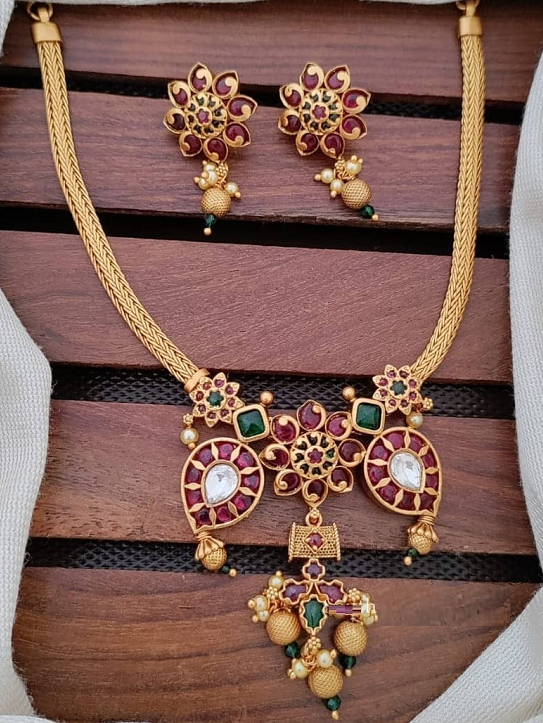 DJ picks you some traditional Addigai Necklace here: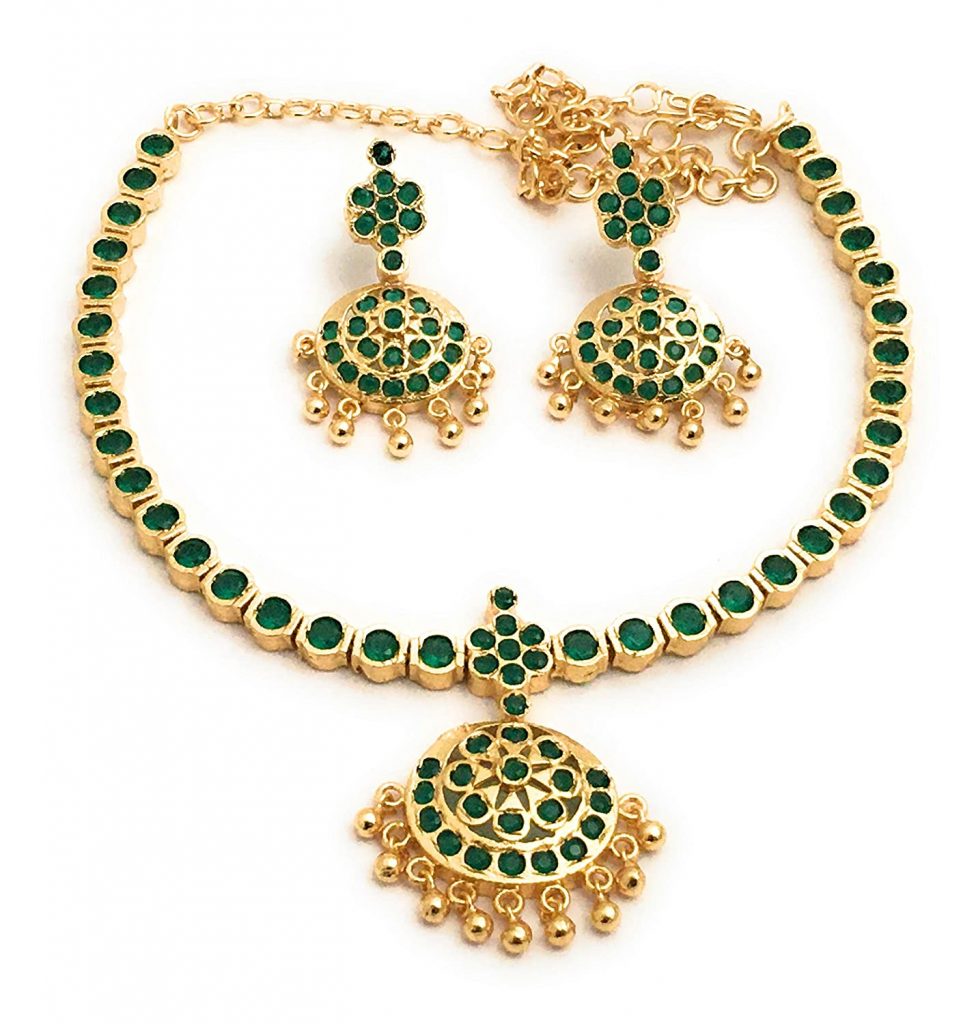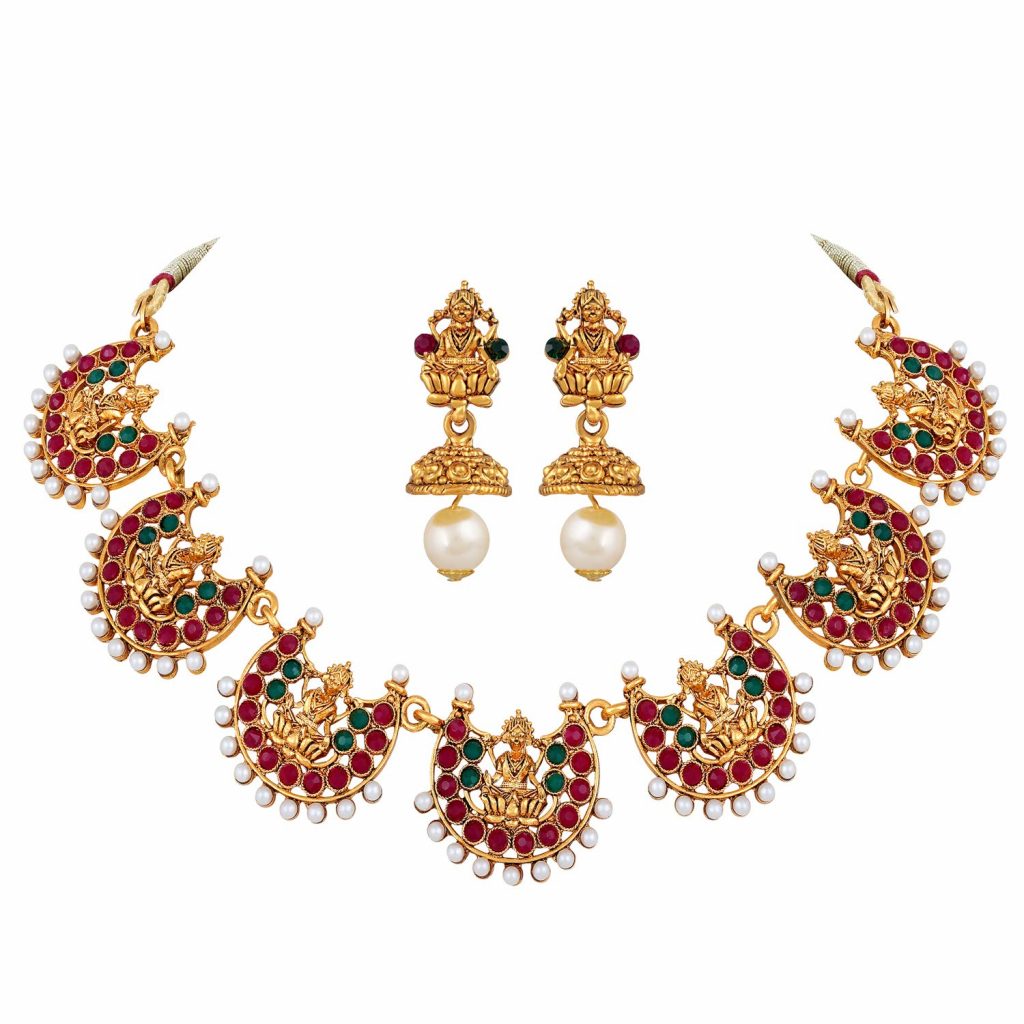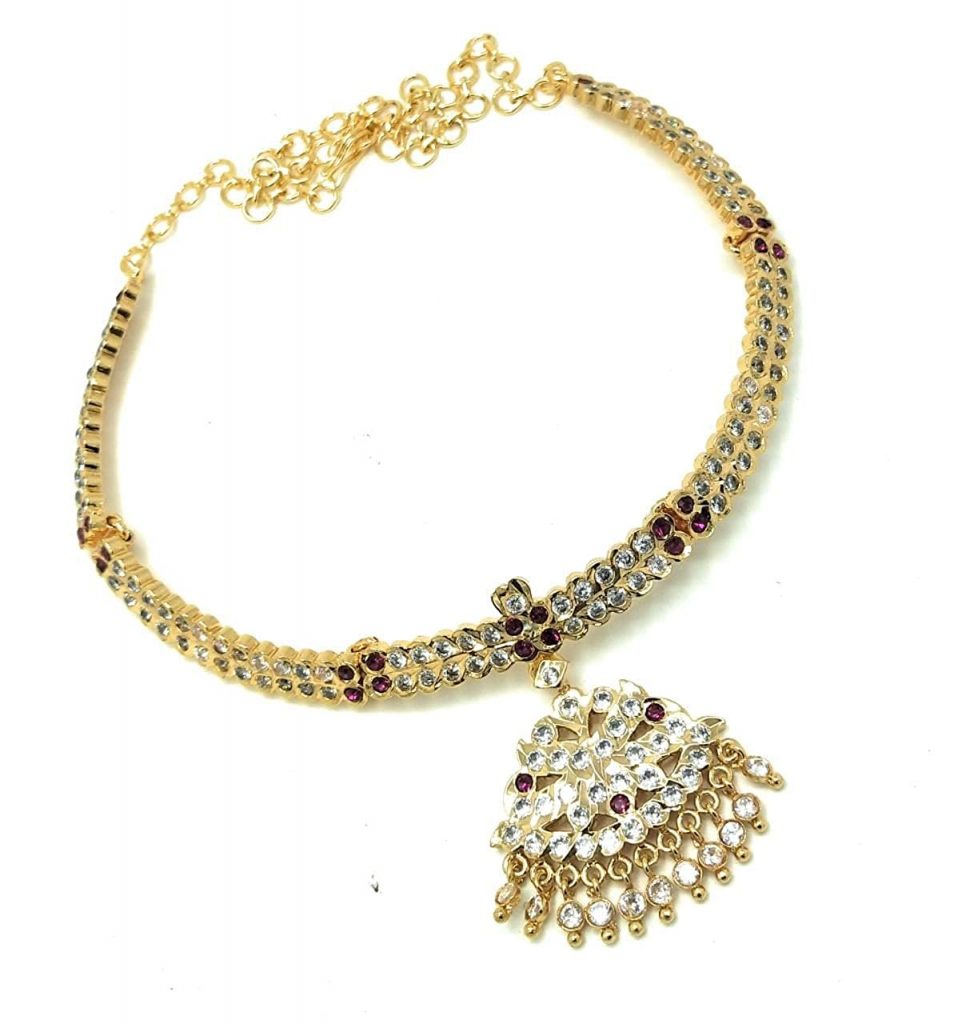 Find more designs here.