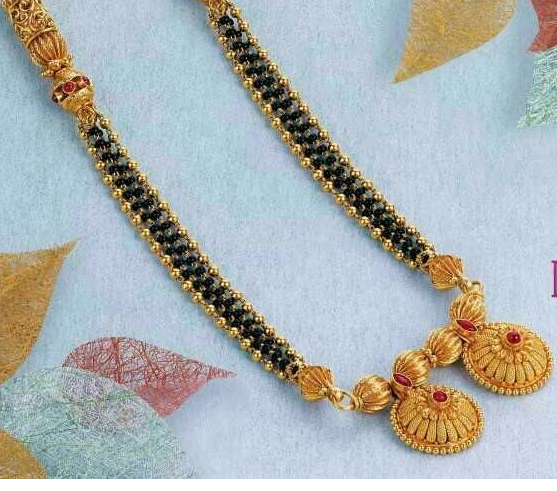 In Karnataka, Kannadigas call Mangalsutra as Mangalya-Sutra. It's similar to Maharashtrians or Andhra Pradesh's mangalsutra which consists of two hollow vatis. It consists of two golden plates along with corals, pearls, precious stones and black stones or beads. Some of them wear Lakshmi gold coins as well in Mangalsutra as insignia of good luck.
In Karnataka, Kannadigas tie sacred cotton thread that is coated with turmeric paste, which is believed to be holy. Turmeric horn or thaali, a golden disc is stung to this sacred thread. They believe in auspicious three knots, and hence they tie this sacred mangalsutra on wedding day. Later after three months, they replace this with gold Mangalya-Sutra.
Let us now have a look at beautiful gold Mangalya -Sutra designs.