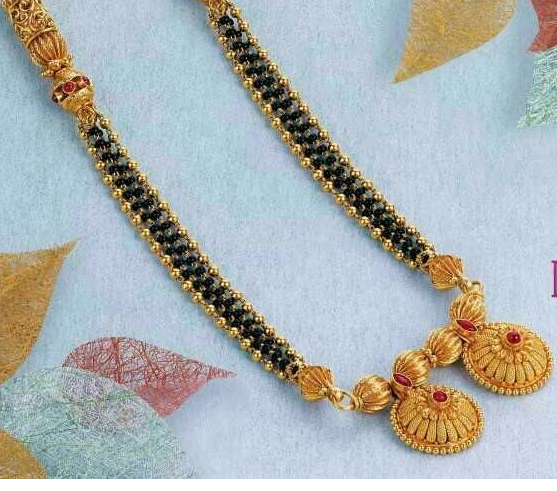 In Karnataka, Kannadigas call Mangalsutra as Mangalya-Sutra. It's similar to Maharashtrians or Andhra Pradesh's mangalsutra which consists of two hollow vatis. It consists of two golden plates along with corals, pearls, precious stones and black stones or beads. Some of them wear Lakshmi gold coins as well in Mangalsutra as insignia of good luck.
In Karnataka, Kannadigas tie sacred cotton thread that is coated with turmeric paste, which is believed to be holy. Turmeric horn or thaali, a golden disc is stung to this sacred thread. They believe in auspicious three knots, and hence they tie this sacred mangalsutra on wedding day. Later after three months, they replace this with gold Mangalya-Sutra.
If you are here to browse for latest gold Mangalsutra designs, have a look at these beautiful gold Mangalya -Sutra designs.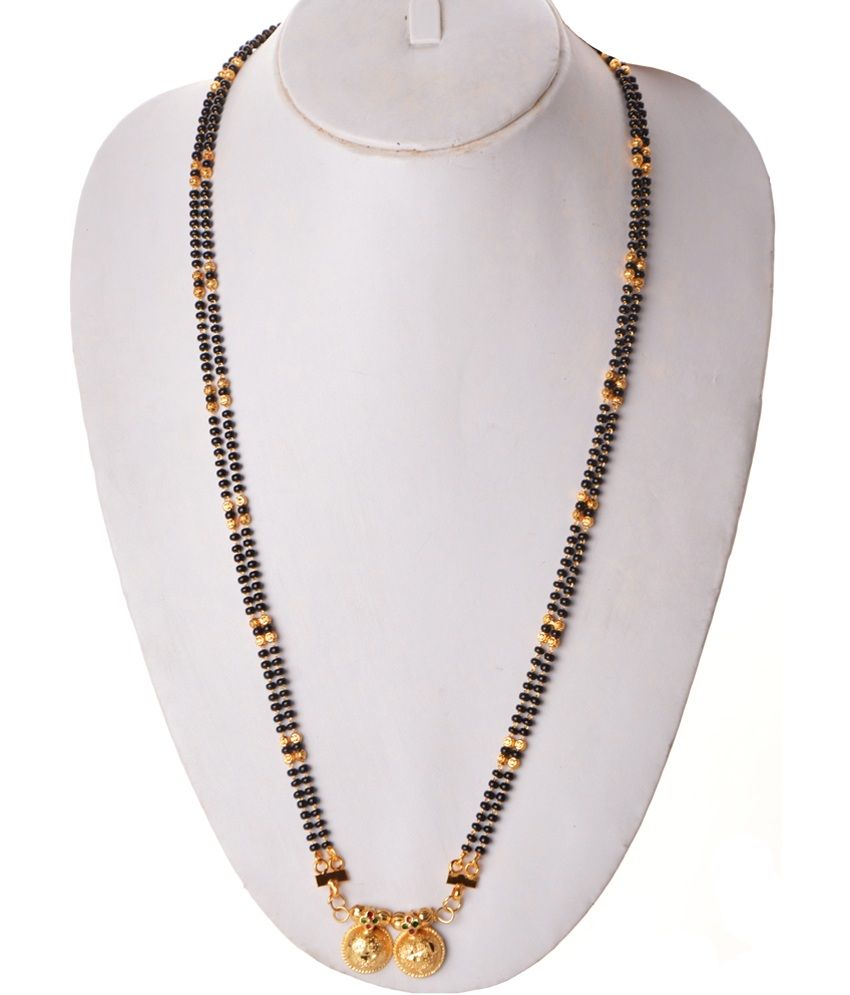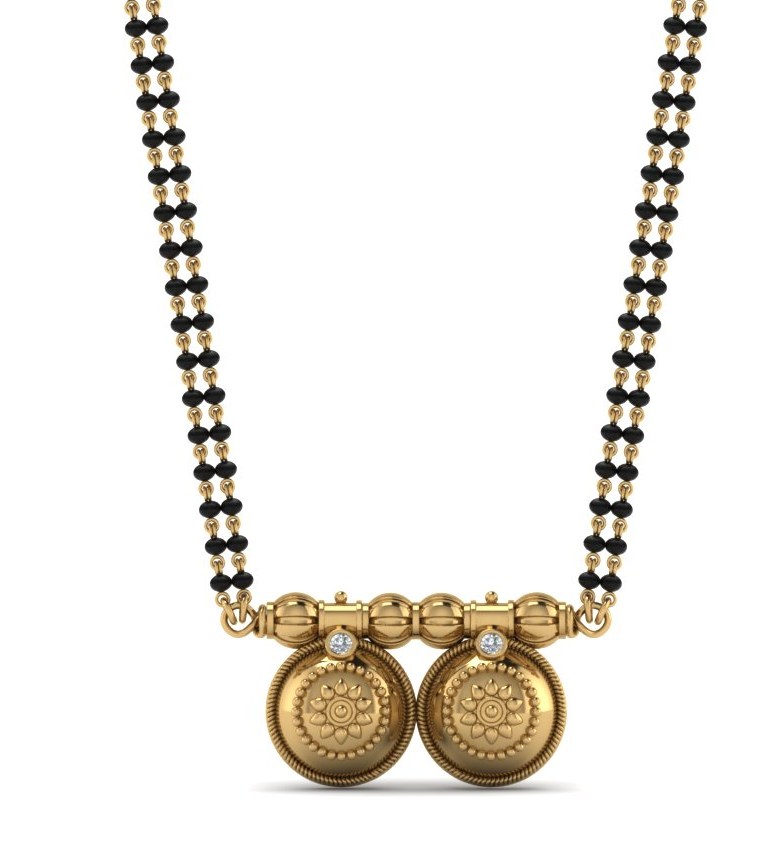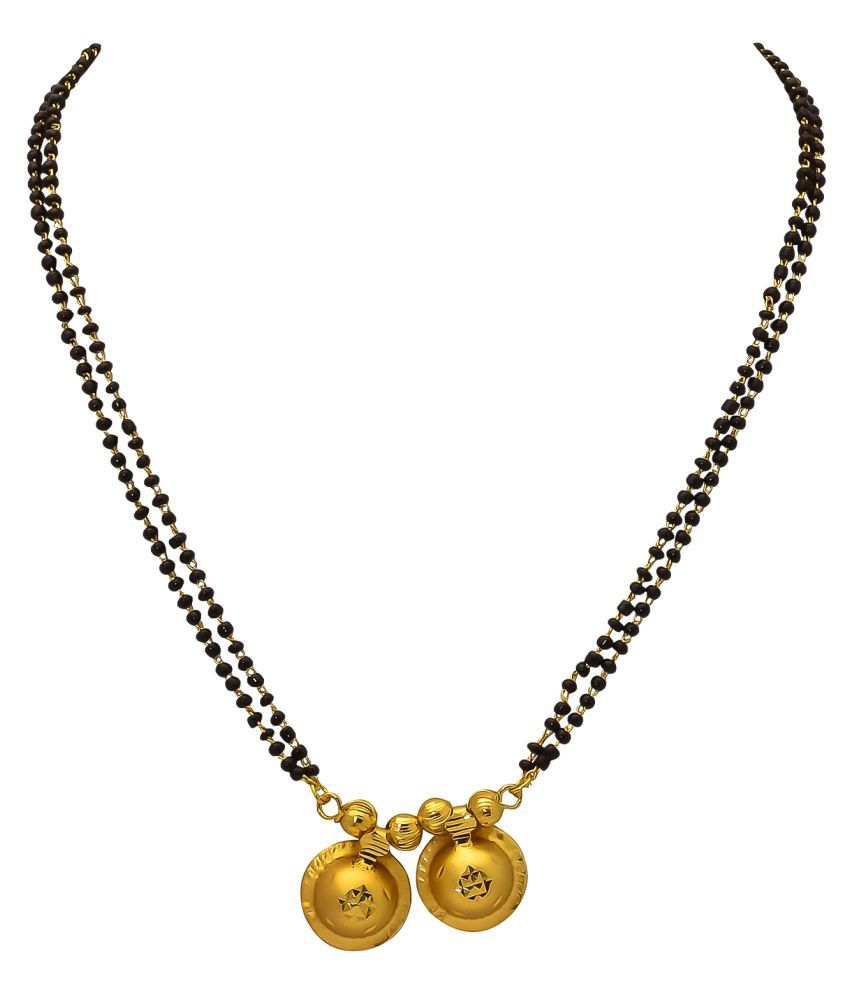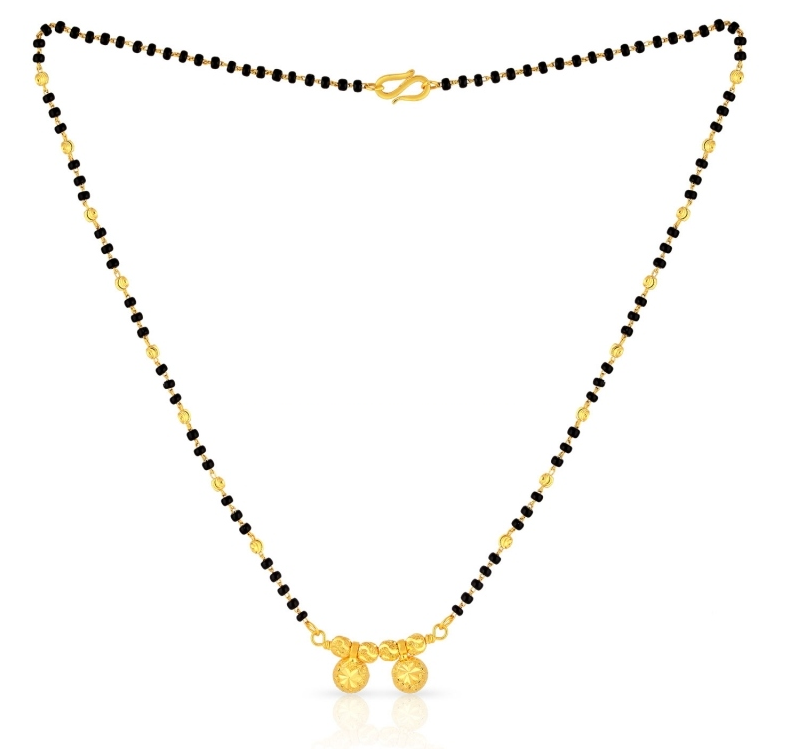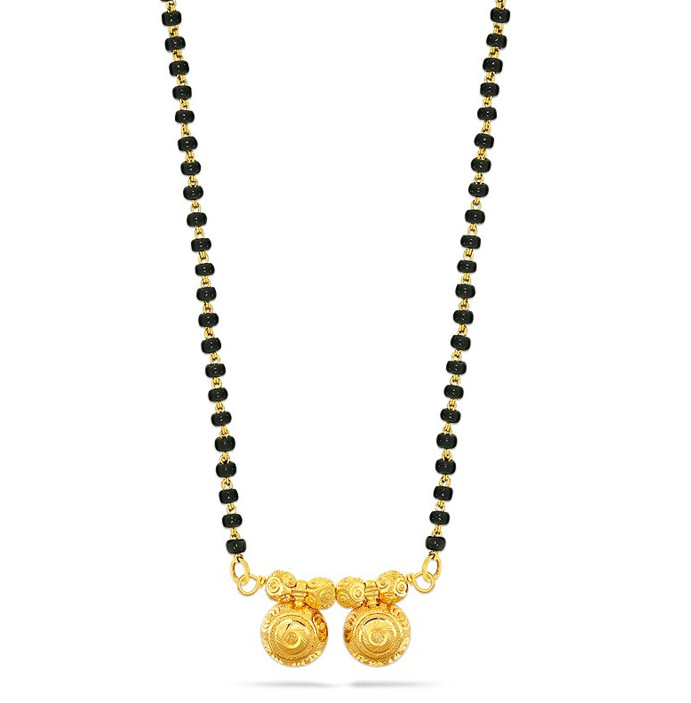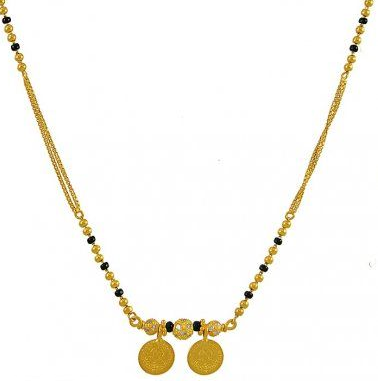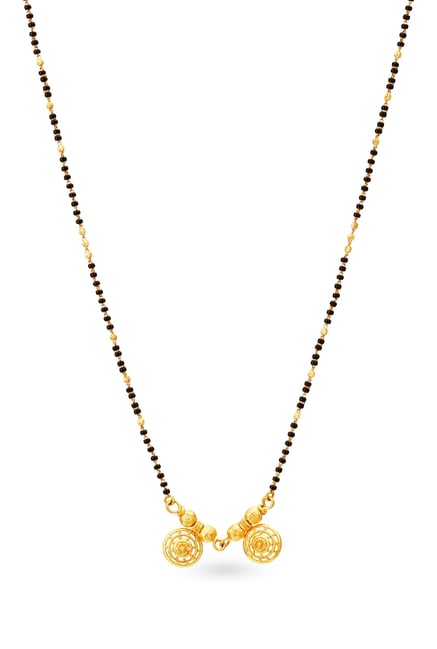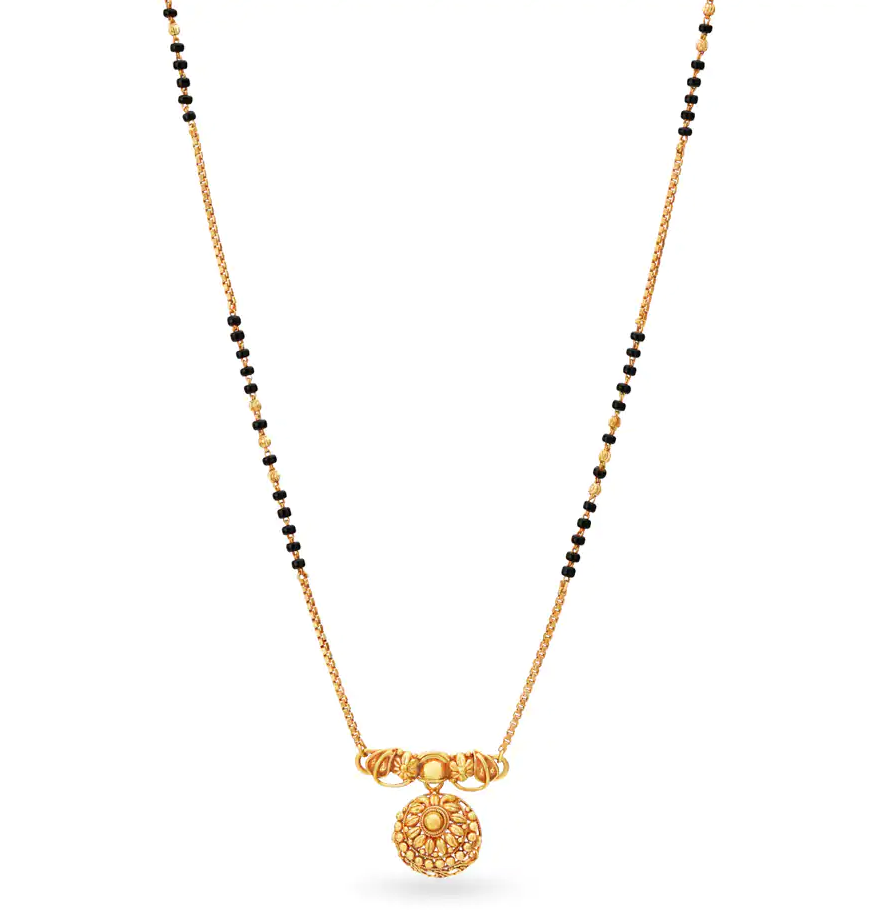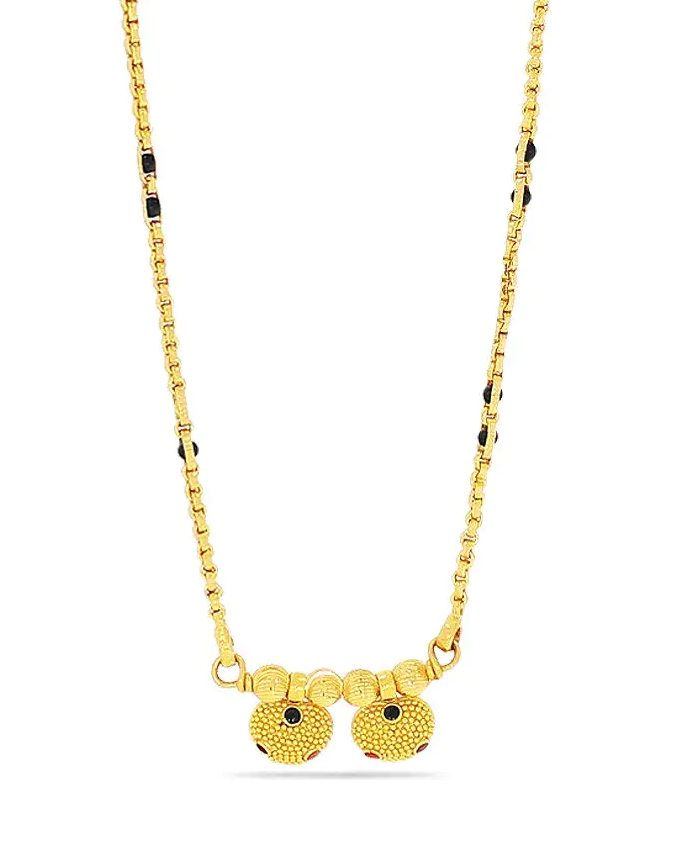 Mangalsutra based on the culture has many names like Tanmaniya, Taagpaag, Dejhoor, Thaali, Nallapusalu, Hirumangalyam, Minnu, Manthrakodi, Mangalasutramu , Pustelu, Maangalyamu, Ramar Thaali , Bottu, Vatis, Dhaaremani, Muhurthmani, Karthamani Pathak and more. Every region has their own traditional Mangalsutra design and style. However, with the moments of change, many women like to adore stylish and trendy Mangalsutras that matches their regular outfits.
Find here such lovely gold Mangalsutra and pendants that are fresh in style and looks.
Buy Cubic Zirconia Mangalsutra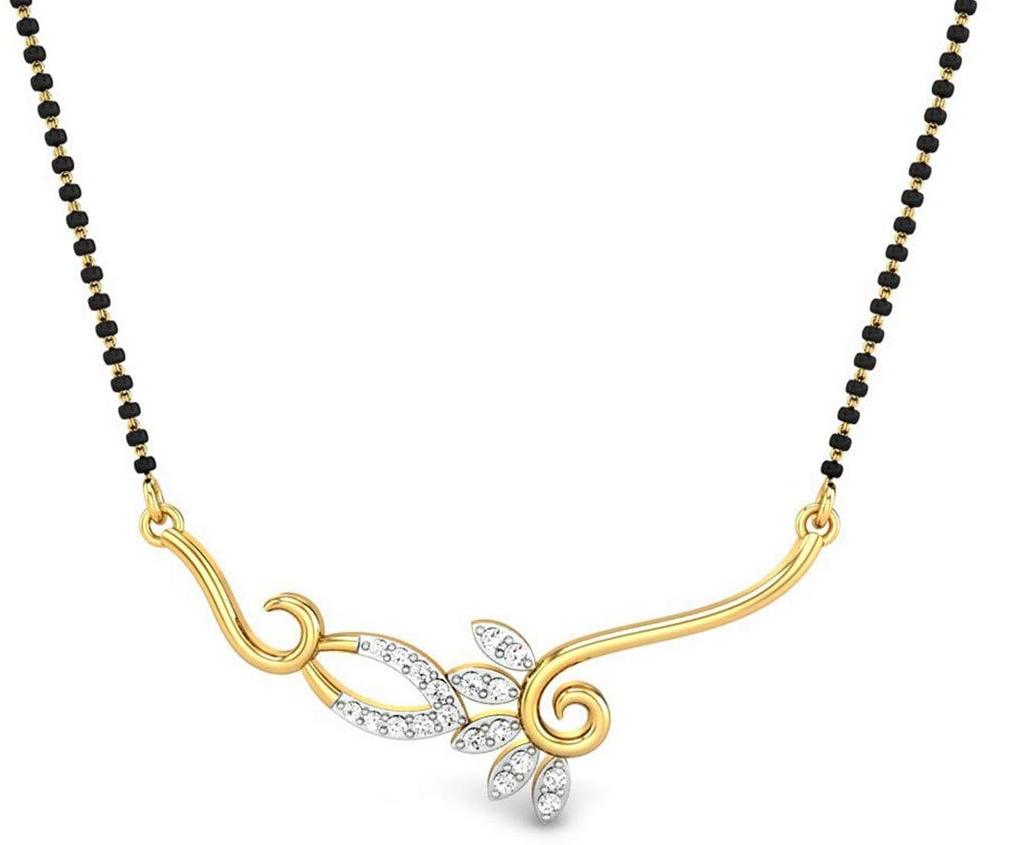 Buy Yellow Gold Clementine Tanmaniya Pendant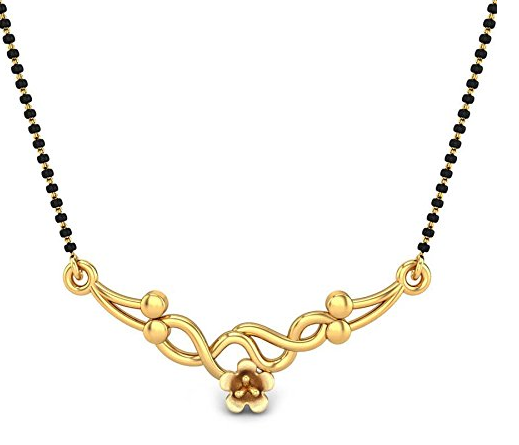 Buy Floral pendant Cubic Zirconia Mangalsutra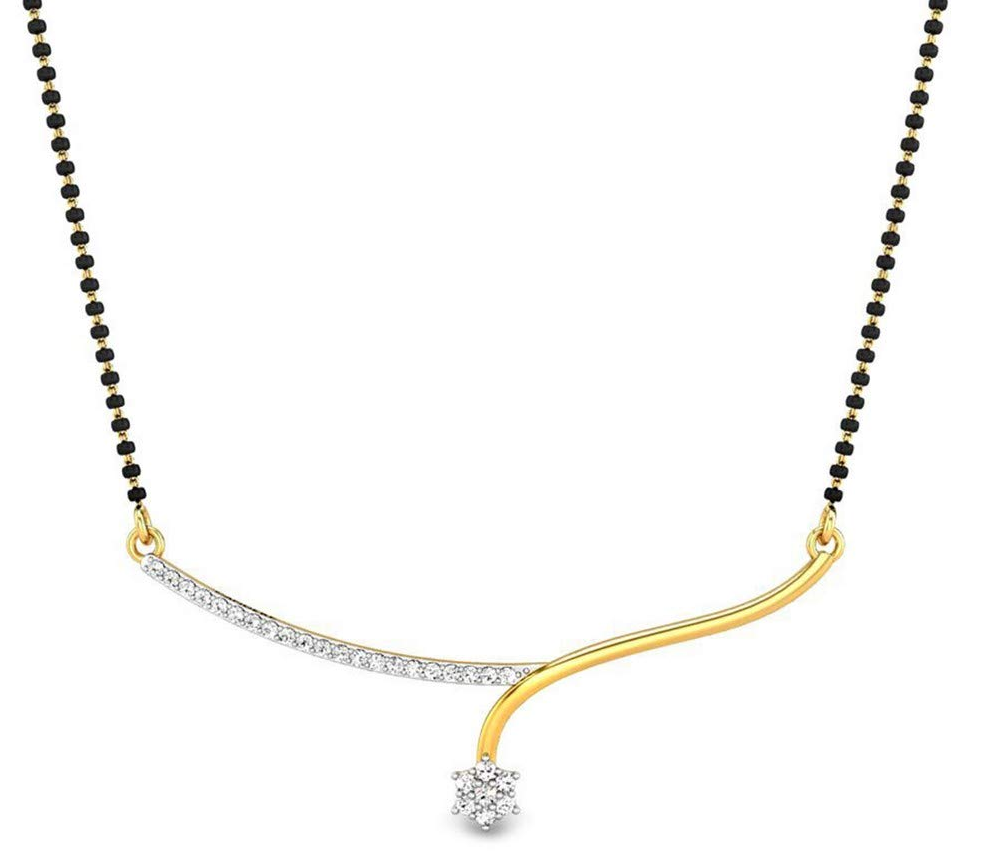 Buy Cubic Zirconia Mangalsutra with three line pendant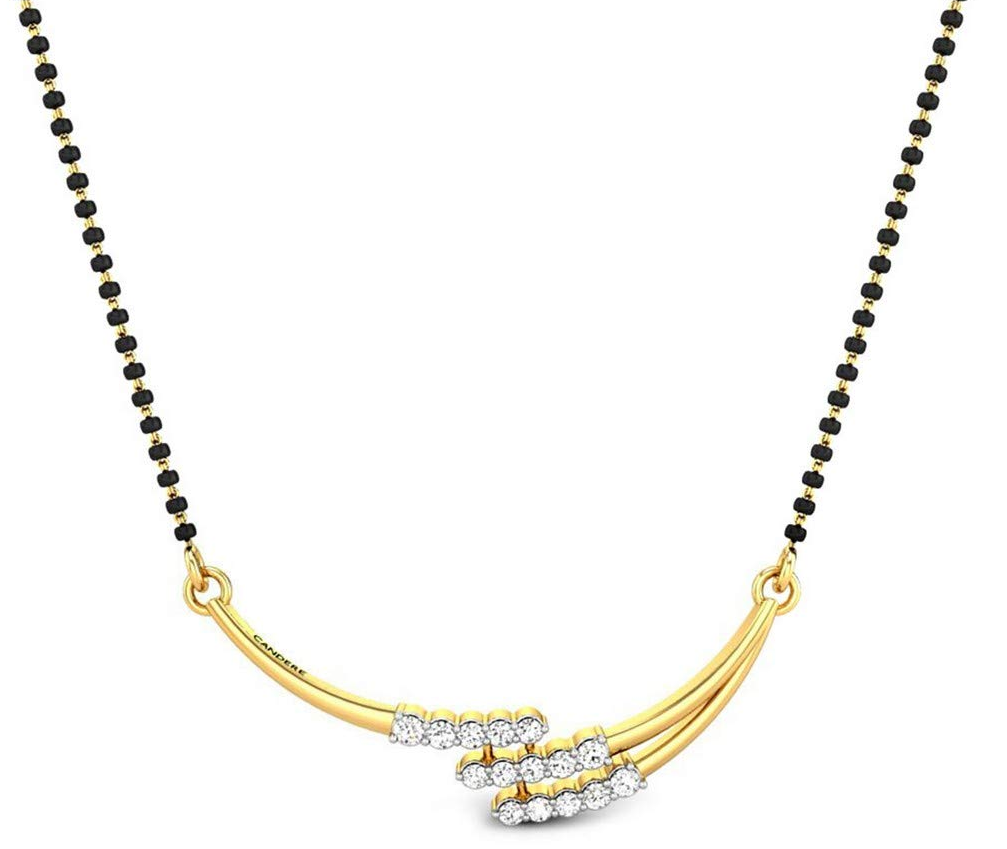 Buy Radiant pendant Cubic Zirconia Mangalsutra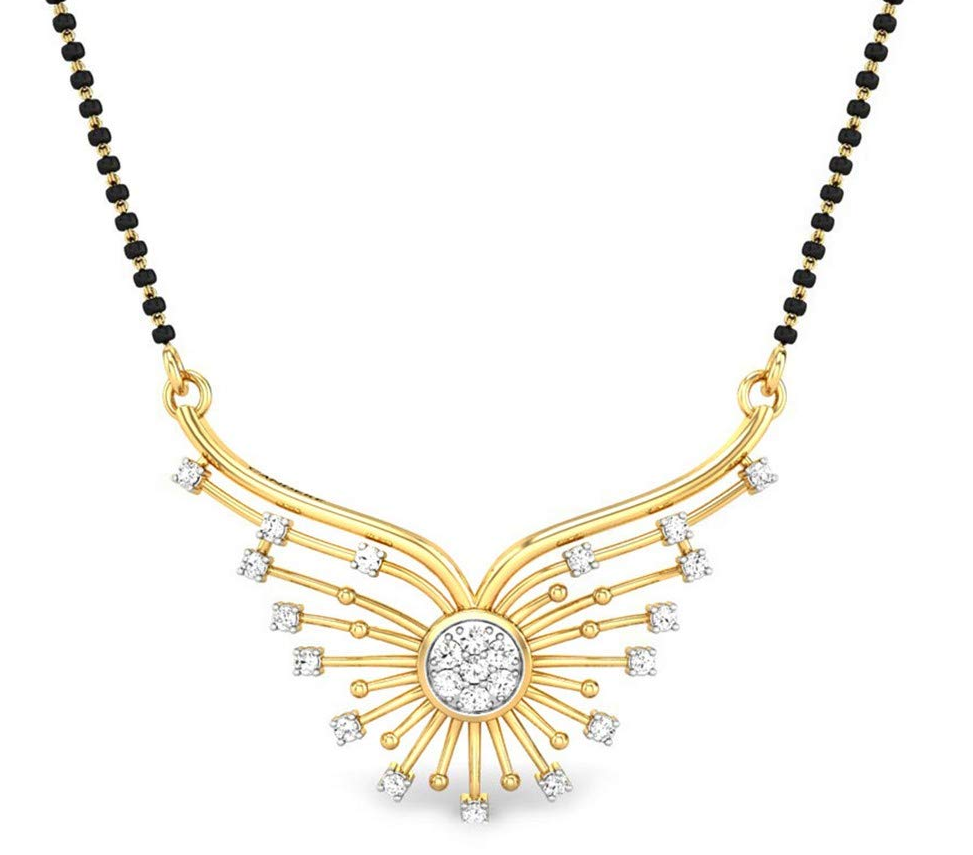 Buy Chetana 14k Yellow Gold and Diamond Mangalsutra Necklace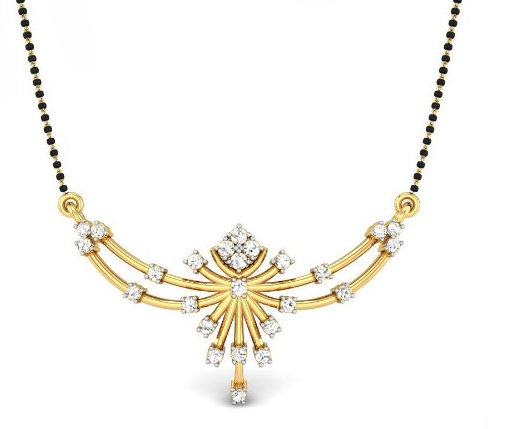 Find other Stylish Mangalsutra designs here.