Yash and Radhika Pandit became parents for the second time on October 30, 2019. After six months, the couple presented their son to the world by sharing an adorable photo of the munchkin.
The KGF star Yash shared the photo of his son and wrote, "Say hello to my little buddy for life. Do give him all your love and blessings." Radhika Pandit, on her part, posted, "Presenting the apple of my eye, the rainbow of our family.. and sure to be Mama's boy our lil Junior Do give him all your love and blessings!! "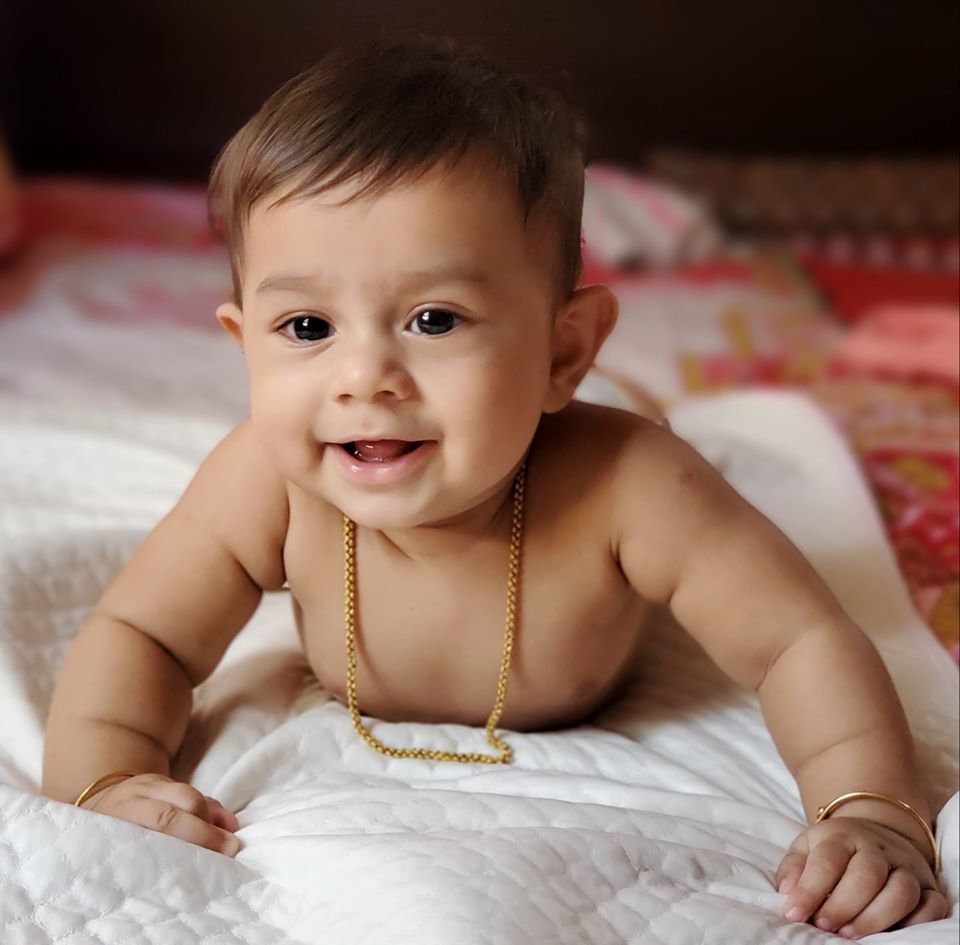 Radhika Pandit shared her son's pic on him turning six months old, the pic from their first photo shot with this baby. He overjoyed everyone with his sparkling smile.
Yash and Radhika Pandit marriage happened in December 2016. They welcomed their first child Ayra in December 2018 and son in October 2019.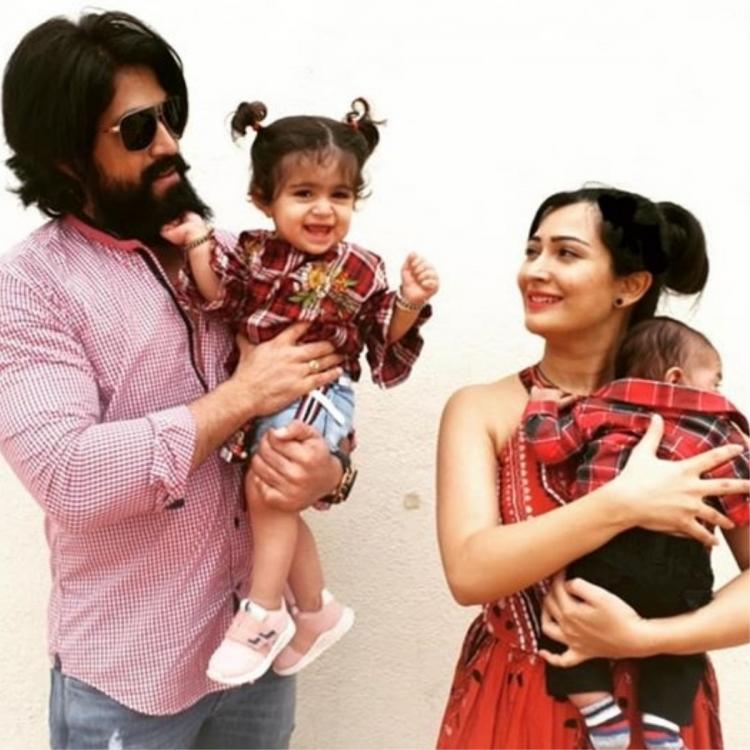 What more for us? Yes! We could catch sight of baby jewelry. Baby was spotted with a cute gold chain and baby bracelets which made the perfect baby jewelry!
A baby's birth brings in moments of happiness and merriment. Gold is considered to be auspicious for a baby. Hence, we see that babies are adorned with specific gold jewelry. Also, gold to a new-born baby is not only auspicious, but this unparalleled gift is also a precious investment for the infant's future. Moreover, gold jewellery is a valuable heirloom that can be cherished and passed onto future generations.
Gold also has religious and spiritual significance attached to it. In reality, in India, there is specific kid's jewellery that every infant is expected to wear. This kind of jewellery is symbolic of our culture and is also believed to bestow protection and bring good luck and health to the baby.
Kids of today's group are fashionistas and these days there is pretty jewellery available that are specially designed for children. You can find umpteen selections of gold bangles, kadas, chains, bracelets and waist chains in most of the jewelry outlets.