Scroll left to view more bracelets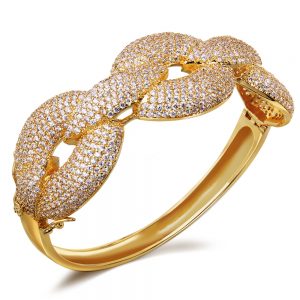 Heavy design bracelet  with stone studded gold rings interconnected by half rings   studded again with white stones giving an amazing sparkling look.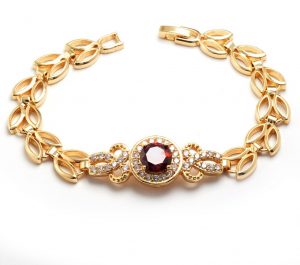 Chain type leaflet designed gold bracelet with small round pendant having center red stone surrounded by small sparkling white stones.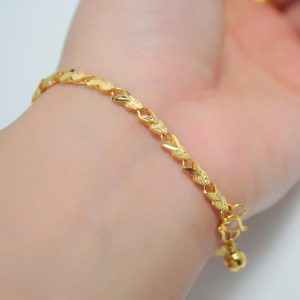 Simple light weight heart shaped gold bracelet for daily wear.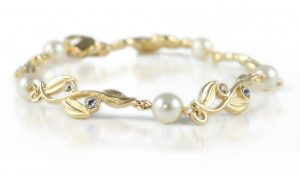 Dull finish leaf design gold bracelet with stones & pearls in between