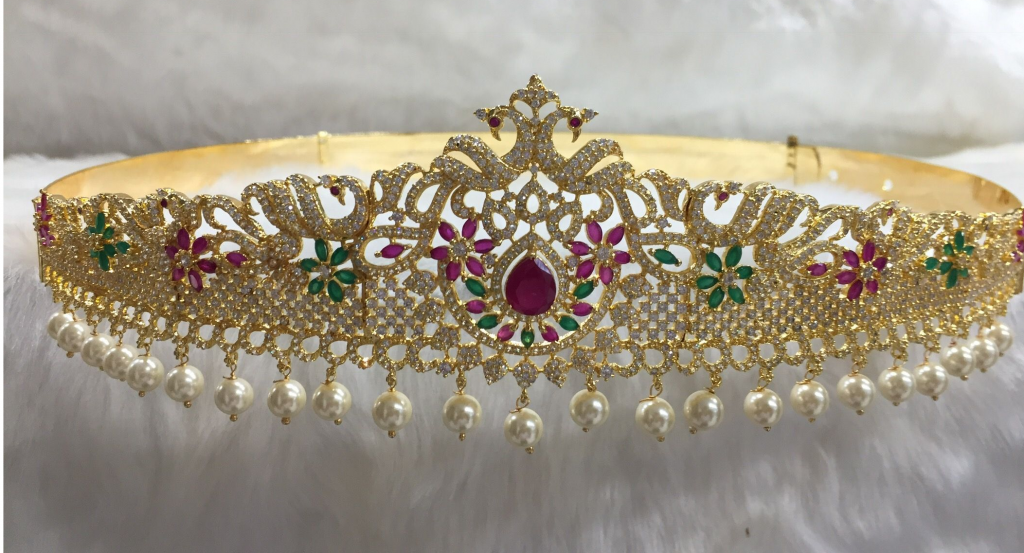 Diamonds have for long occupied topmost position for being rare, precious and priceless. Diamonds are always a symbol of pride, prestige and power for women all over the world. Diamonds are used in bangles, rings, necklaces, bracelets, earrings, vankis, vaddanams, maang tikkas, Haaram and accessories like watches, cufflinks etc.
While diamond necklaces and bangles are revered by brides, diamond vaddanams display sheer royalty. A diamond vaddanam exhibits bride's status and waves around the grandeur. There are variety of diamond vaddanams like traditional vaddanam, diamond locket vaddanam, diamond centred vaddanam, traditional diamond vaddanams, interchangeable vaddanams and many more. When diamond vaddanams are encrusted with precious gemstones like rubies, emeralds, saphires, pearls, they add brilliance and splendor to the jewel. Popular designs include the ones with peacock design also known as 'Navilu Daabu', vaddanam with Lakshmi motifs, floral motifs etc.
Here we compile few best diamond vaddanam designs. Have a look.