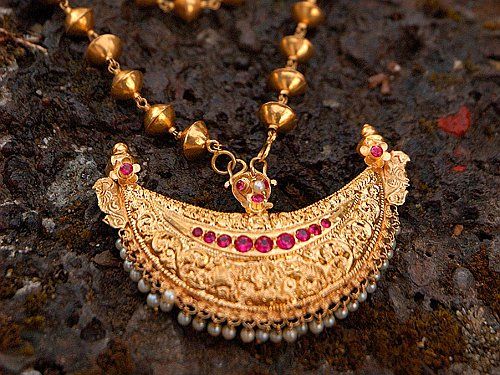 The traditional Coorg jewellery is one of the oldest jewellery pattern that is still seen in India. Kodavas take pride in their culture and customs and believe in passing it on generations after generations. Even through the changing times, we can see the Coorg women keeping their tradition during festivals and functions in terms of their attire and jewelry.
Coorg jewellery is very distinctive, inspired by nature, in the form of flowers, fruits, serpents, the moon, sun, and stars. One such beautiful traditional Coorg jewelry is 'Kokkethathi'. This is a mandatory Kodava jewellery that a Kodava bride or a newlywed Kodavathi is ought to have.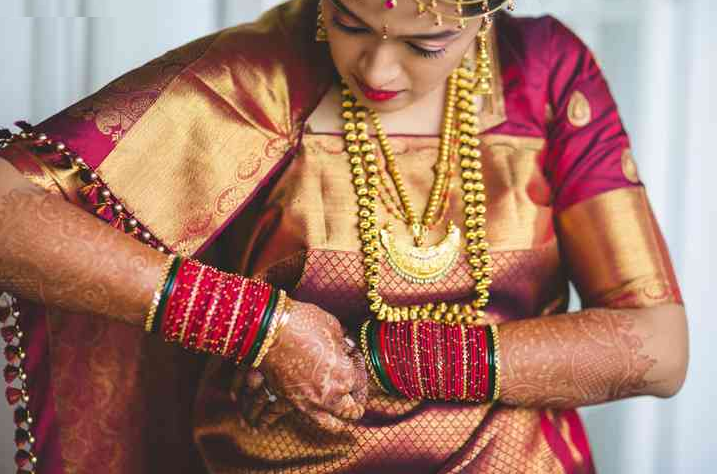 Kokkethathi is a traditional kodava pendant which is in a crescent shape. The upper portion of a Kokkethathi pendant from where it gets attached to the chain is in the shape of distended hood of a Serpant with pearl and rubies embedded on it. The serpant hood signifies fertility and prosperity in life. Followed by which are a few rubies embedded. Just below the sequence of rubies is engraved an image of a seated Goddess Lakshmi being showered upon by flowers by elephants from either of her sides. Goddess Lakshmi in Hinduism is the God of wealth and prosperity and is considered very auspicious. Lastly the rim of a traditional kokkethathi is fringed with small pearls which enhance the beauty of this traditional Kodava jewellery.
Compiled is the list of beautiful Kokkethathi jewelry designs with different chain types.