Ruby is one of the most popular traditional gemstones that is very durable. A traditional Hindu astrological belief holds rubies as the gemstone of the Sun and also the heavenly deity Surya, the leader of the nine heavenly bodies (Navagraha). The belief is that worshiping and wearing rubies causes the Sun to be favorable to the wearer.
Traditional Ruby Necklace Designs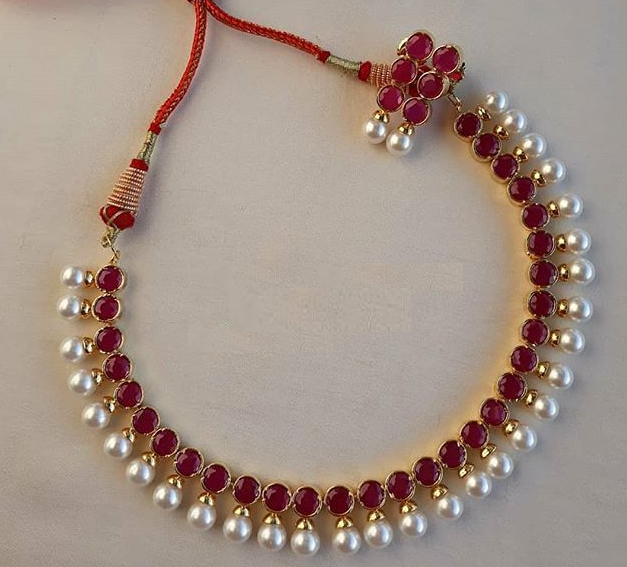 If you like the above designs, you may buy similar gold plated ruby necklaces here!