Meenakari is the art of decorating the metal with beautiful colours; it is a traditional Indian jewellery technique in which gold or other metals are coloured with the help of enamelling mineral substances over it. Spanning over five centuries in its rich culture and design, Meenakari jewellery has appealed to monarchs and kings as their preferred form of jewellery.
This style is trending now and many modern brides are spotted in this jewellery in the latest past. Modern brides prefer new styles and designs that give a perfect blend of modern and traditional appearance. This is accomplished by Meenakari jewellery that beautifully express various themes and give an exquisite look to the bride.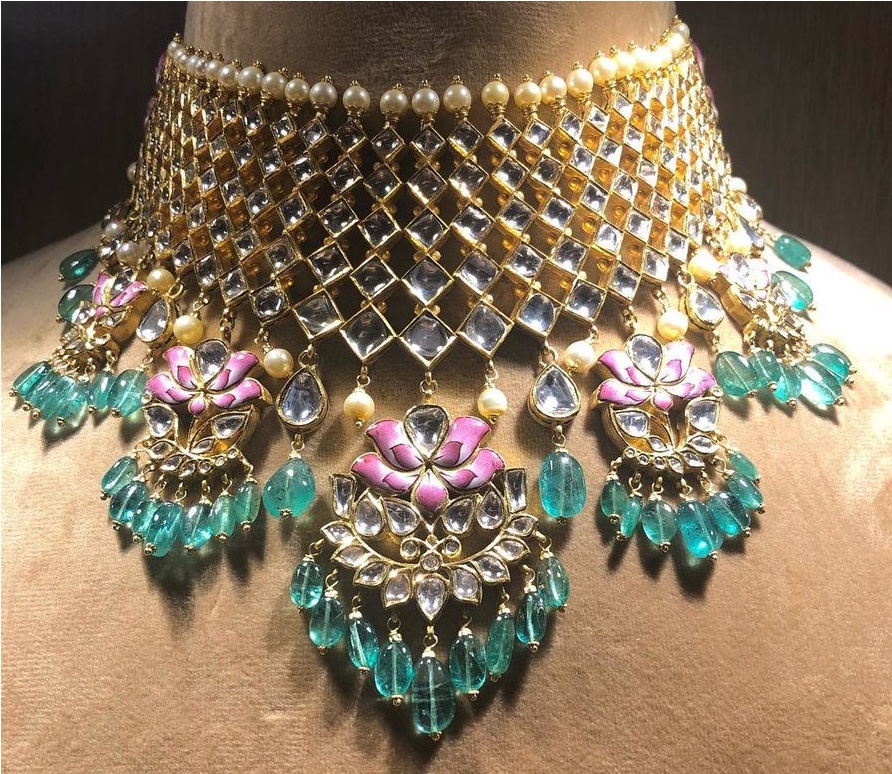 While some are incorporating accessories in meenakari style, others are teaming enameled collars, chokers and various other types of necklaces. Meenakari is no more restricted to reds, greens & blues. It has got a hep makeover, every other day we spot a new bride sporting a fresh colour & setting in meenakari. And, it's the pastel ones that caught our attention. Yes, not only do these cupcake colours look irresistible, but they also add a dash of elegance to one's look. And then, pastel meenakari necklaces are the talk of the town this season.
We've chalked out some stunning Meenakari jewellery designs for you. Scroll through and jot down your favorites!
Lovely pastel pink colored Meenakari Necklace with lovely pearls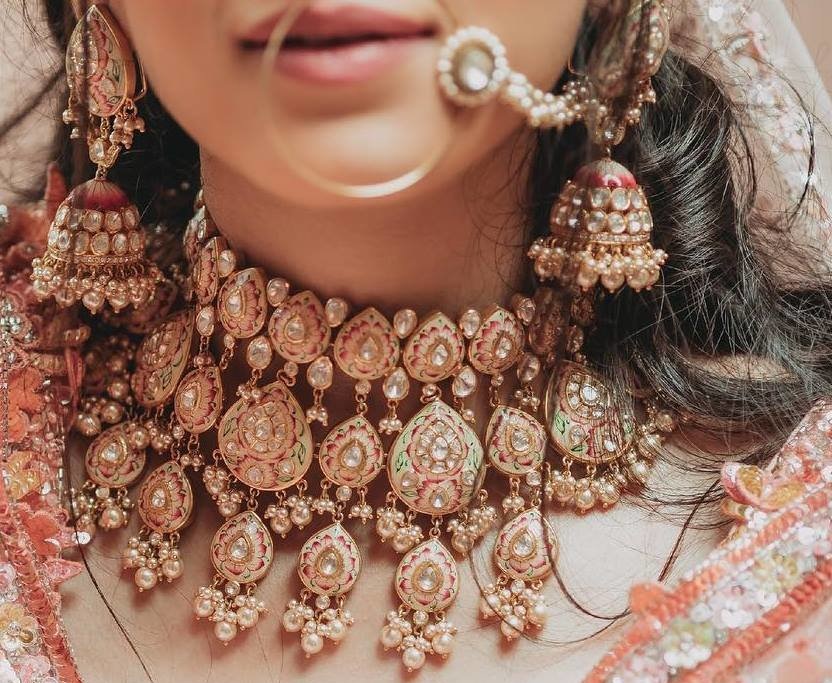 Pastel blue enameled jewelry is the color of the season, and here's the proof!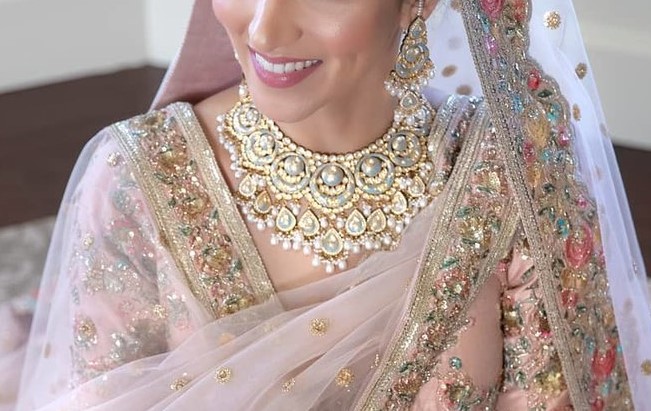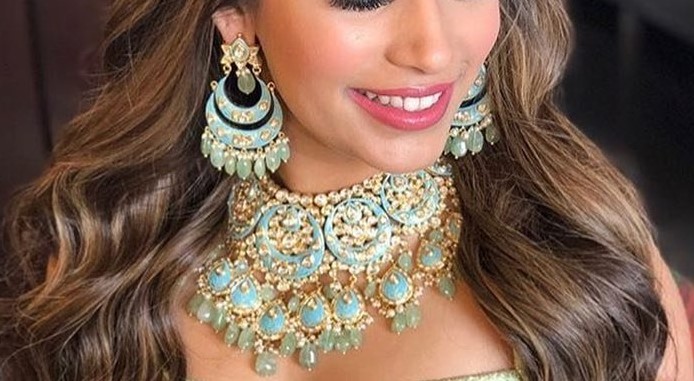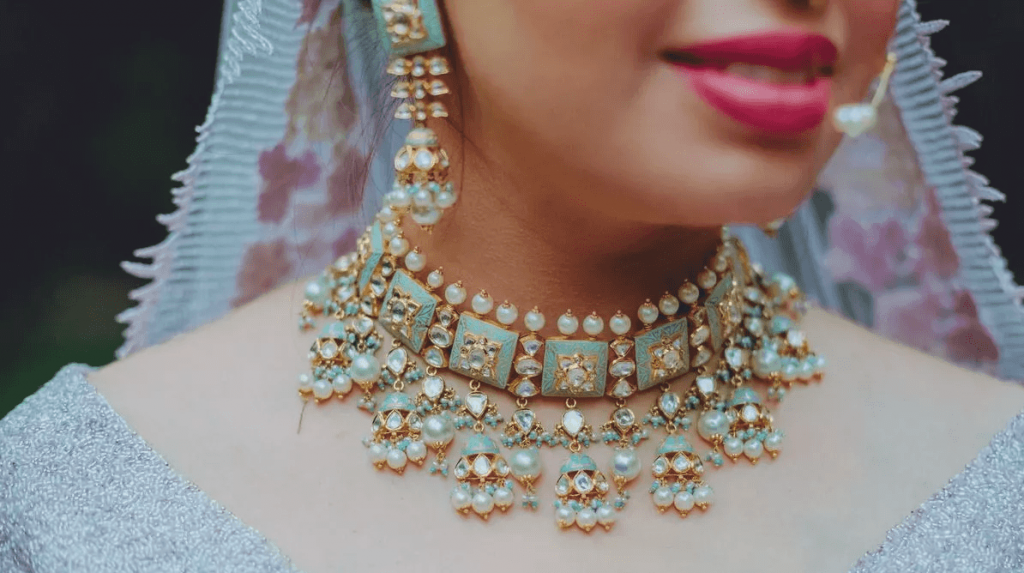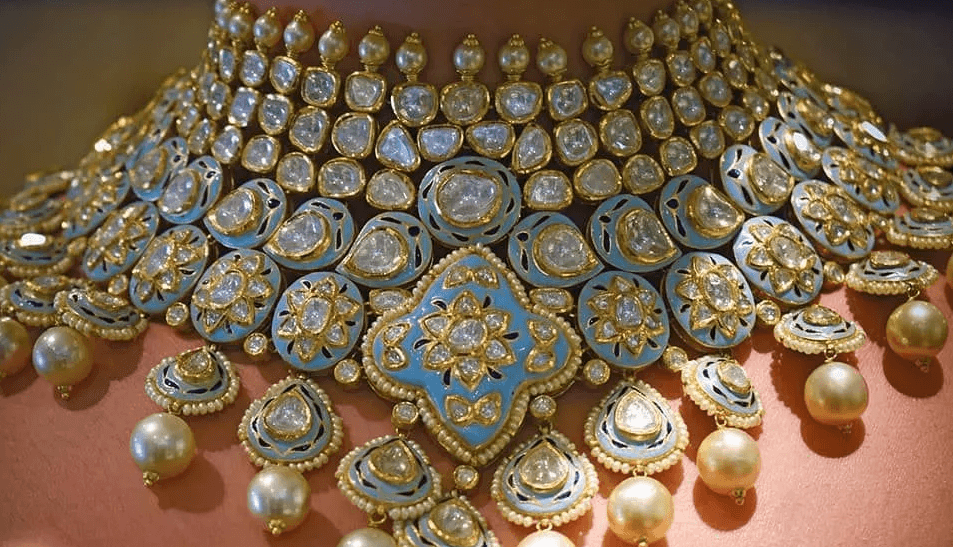 Magnificient Meenakari Choker with flamboyant gemstones
And the love for green is everlasting in a girl's heart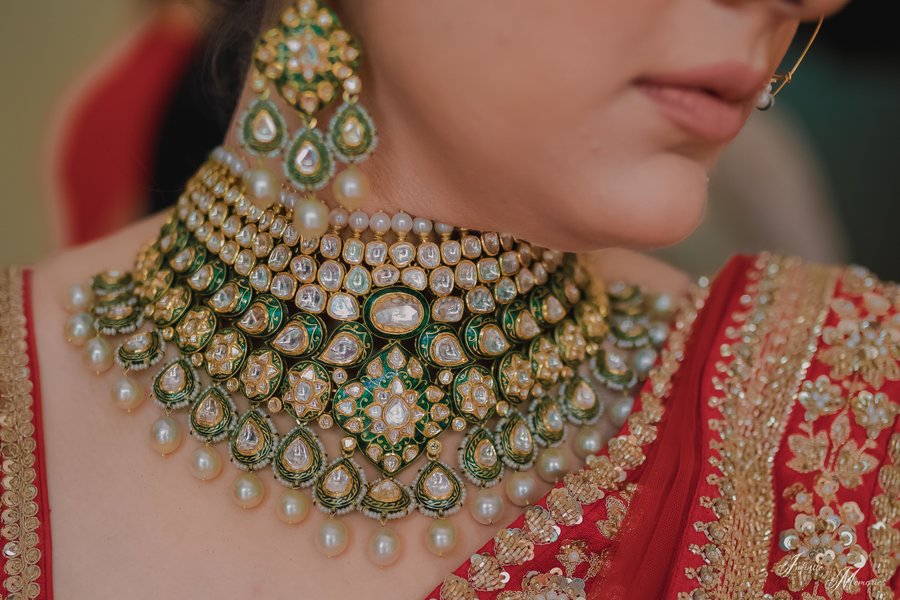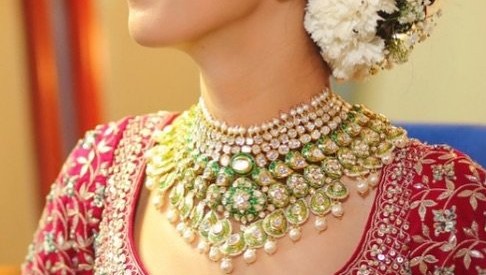 Those who entranced us with blazing blue enameled jewelry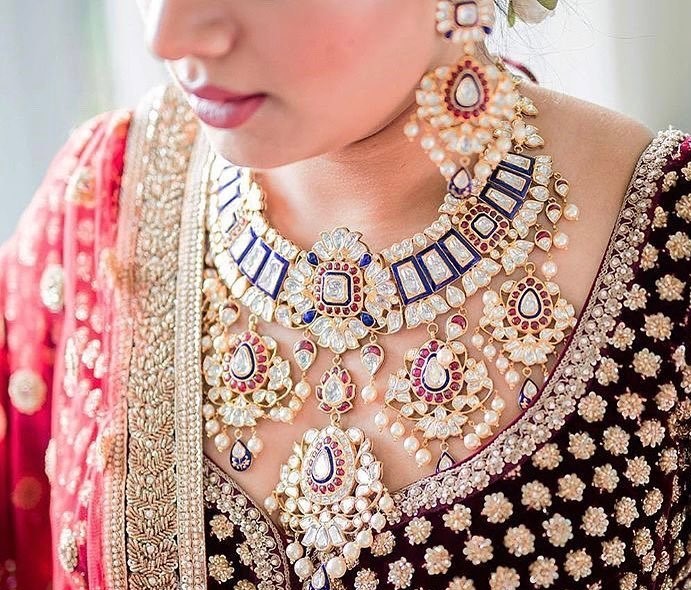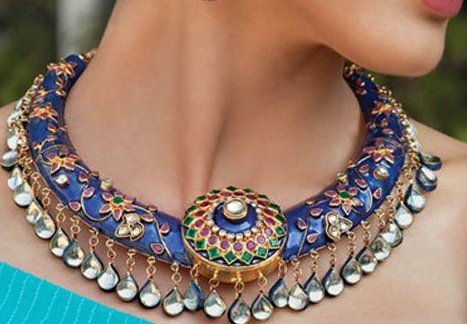 Pretty one in pastel blue and orange that made us tickled pink