Lately, emerald jewelry is trending incredibly, and pervalent in bridal jewelry. Emeralds are one of the prized gemstones in the world. They are one of just four varieties of precious gemstones, and they have been highly sought after for centuries. Emeralds are revered by many for its profound beauty and these can also be an excellent investment. These beautiful green gems are perfect for anyone who is looking to create a gorgeous jewelry to add their own collections.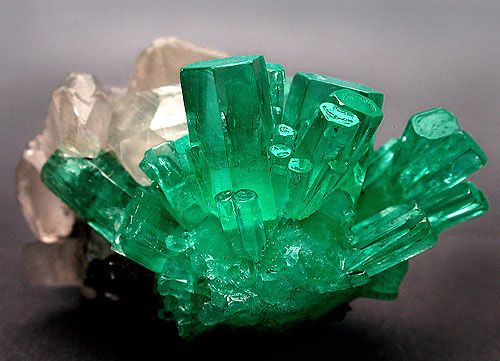 Emerald is more than just a pretty stone, though. It also offers a wide range of benefits for those who wear or carry it. A powerful healing stone, emerald is said to have incredible metaphysical properties. Emeralds are believed to have several physical, emotional and spiritual healing properties.
On an emotional level, emerald is said to soothe heartbreak and give one the strength they need to overcome life challenges. It brings love and compassion for oneself and for others and is believed to help strengthen and create harmony in all types of relationships. Spiritually, emerald can help you connect with Divine Love and sustain your spiritual journey.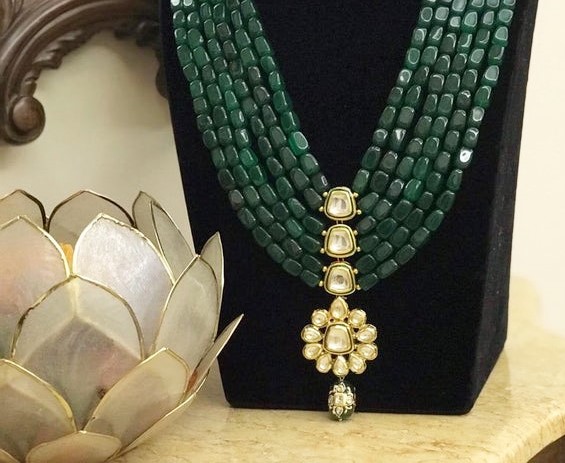 Emerald beads work well in virtually any design. Whether you are creating a modern piece or something that's a bit more classic-looking, emeralds fit in perfectly. For a fresh, contemporary look, try pairing emeralds beads in stylish patterns. If you are going for a more antique style, emeralds look great with gold. And if you want something regal and majestic, emerald and diamond jewelry is mind boggling. Here we list ideas for emerald bead jewelry, which matches semi western attire as well as traditional get up.
Relish these designs and mark your favorite design that would make into your asset!