Antique 22 K gold lakshmi pendant studded with rubies and emeralds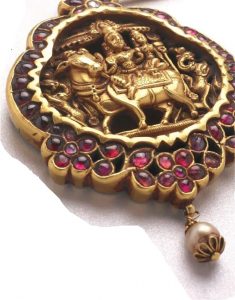 Antique 22K gold Shiva Parvathi pendant studded with rubies and pearl hanging.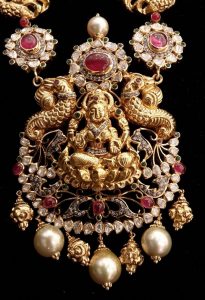 22k gold temple lakshmi pendant with white stones, rubies and pearl hangings.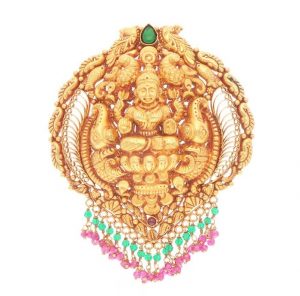 Dhanalakshmi Pendant beautifully carved with dangling colorful stones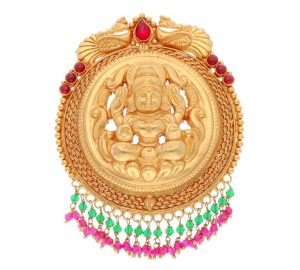 Delightful Lakshmi Emblem pendant with bright red rubies and dangling colorful stones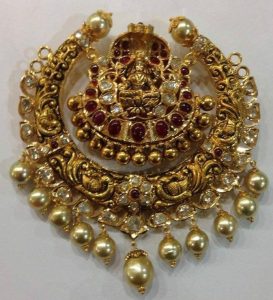 Magnificient Lakshmi Pendant with dangling pearls.