Lord Ganesha or the elephant-headed god is celebrated as the god of wisdom and success. Lord Ganesha holds tremendous significance as the protector who removes all obstacles and brings in joy and prosperity. Sentiments attached to this god are often expressed by adorning diverse religious jewellery depicting the deity in one form or the other. One such jewellery is Ganesha pendants that has always captivated the devotees of this god. It is believed Ganesha pendnats will bring good luck to the wearer.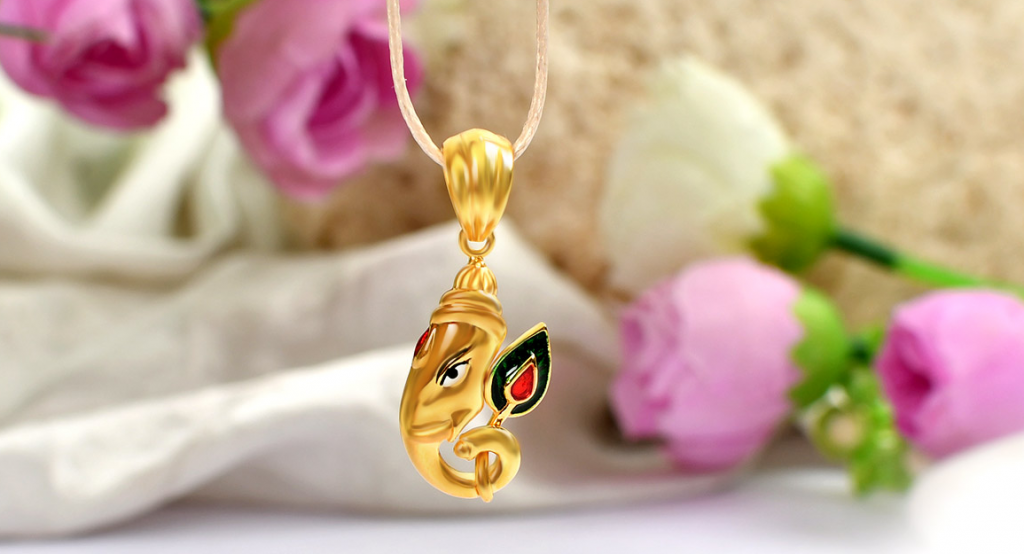 When it comes to gifts, first thing that comes to our minds is pendants. Be it a wedding anniversary, festival or a formal party, gold pendants make incredible gifts. Pendants bearing religious symbols are always considered auspicious and this trend is followed from ancient days. Ganesha pendants can be one of the best gifts that serves as both jewellery and fulfils divine thirst.
The combination of spiritual symbols and the evolving designs has piloted Ganesha pendant designs into the fashion zone. Today, you can wear these pendants for displaying religious feelings and making style statements. Ganesha pendants look fabulous on kids and suit both genders. They come in various shapes, patterns and sizes. You can find umpteen varieties in plain gold as well as precious gemstones. If you are looking for a religious pendant for yourself or gifting, find lovely Ganesha pendant designs here.