22K gold Om ganesha pendant embellished with stones.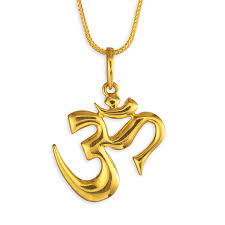 22KOm pendant for men.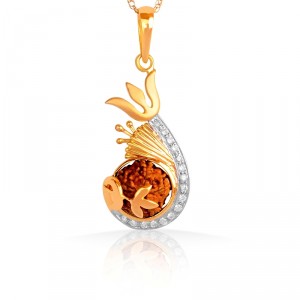 Rudraksh mani (bead) 18k gold pendant with trishul.This beautiful Shiva symbolising pendant is embedded with zircon stones.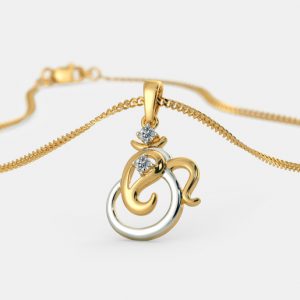 Ganesha pendant depicting in OM symbol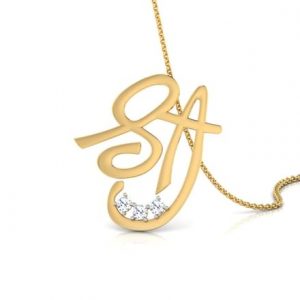 18k gold Shri diamond studded pendant symbolising Lord Ganesha.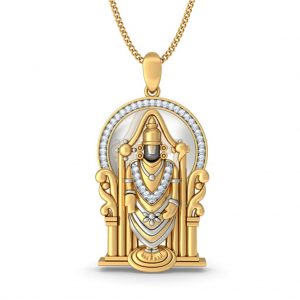 18k gold Tirupati Balaji pendant studded with diamonds.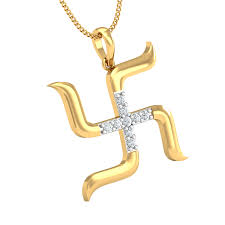 Gold swastik pendant studded with sparkling American white diamonds for men.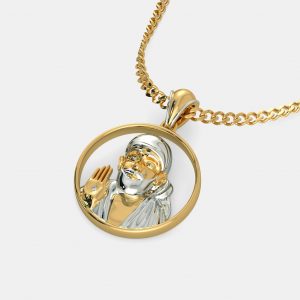 Sai baba diamond pendant set in 18k gold with rhodium polish giving it a spectacular look.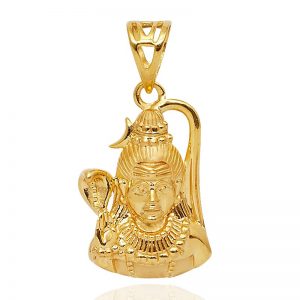 22k gold Shiva pendant.
22k gold Beautiful designer Ganesha pendant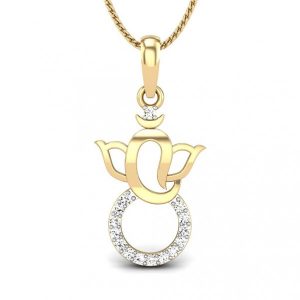 Fine finish 18k gold  Ganesha pendant studded with diamonds.