Fashion beach toe ring chain/ bare footwear chain that goes well for beach weddings or for just a romantic barefoot beach walk!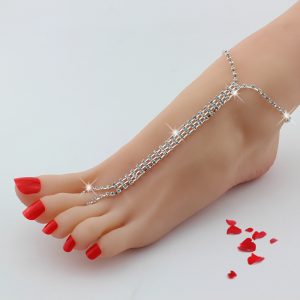 Barefoot beach sandal anklet (toe chain) with sparkling crytals.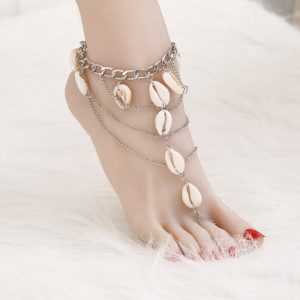 Luxurious multi line foot jewellery. Looks beautiful on a romantic beach walk, ideal for any occasion  and also perfect for a beach wedding!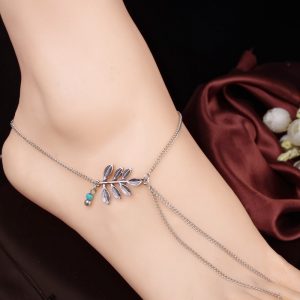 Simple yet elegant vintage toe chain with leaflet design.