Chain silver bracelet with alternating kundan stones and hanging jingle bells prefect for wedding.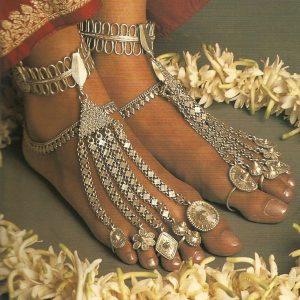 Heavy design barefoot bridal foot chain anklet with anklet & toe rings  connected by chains.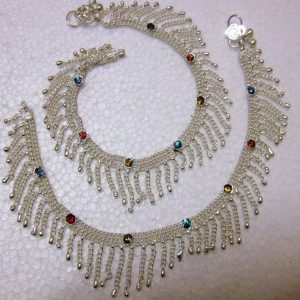 Hanging chain silver anklet.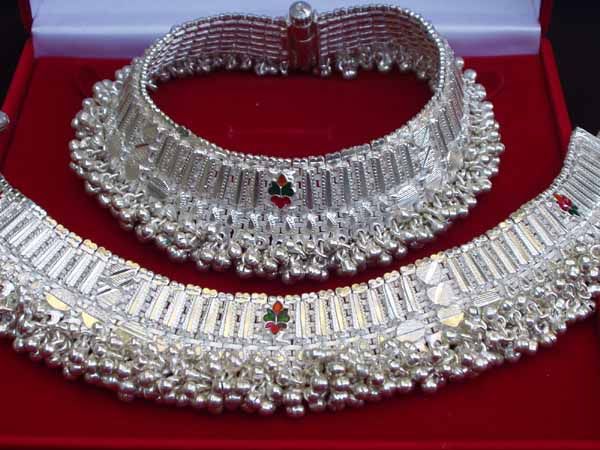 Heavy silver anklets for bride with jingle bells bunch hanging below.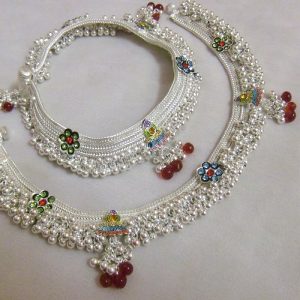 Full jingles silver anklets with color stones & hanging beads in between.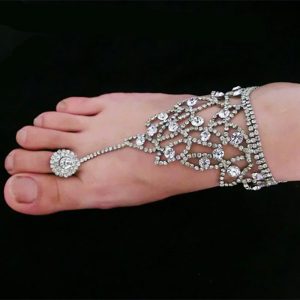 Heavy design  toe chain anklet with crystals prefect for wedding.