The latest fad is to wear anklets only on one feet and they are refered as Single Leg Anklet. An Anklet is a leg jewellery that is worn around the ankle of a women's feet. Anklets not only adorns the feet beautifully, but also brings in lot of health benefits. Silver is considered to be a very auspicious metal, which, when worn help in activation of various organ points and improve the immunity. Wearing silver anklets is believed to activate the lymph glands and improving your immunity. While for occasions like marriages, anklets are worn on both feet as per tradition, on casual wear, one leg anklets are worn.
Significance of Anklets
Silver anklets were traditionally considered to be a symbol of marriage. They were given to the bride by the groom as a symbol of his love and desire to become her legal husband. While wearing anklets on both legs is believed to be more beneficial, wearing anklets on either foot have become a latest trend among youngsters.
What Does Wearing Single Leg Anklets Signify?
While wearing anklet only on left foot still signifies that you are married, wearing it on right foot signals that one is interested in finding a partner and their current status is single. Lets check out some one leg anklet designs below.
Silver Single Leg Anklet Designs
There are simple silver anklets, charm anklets, multiline anklets, black thread or black bead anklets, pearls dangling in anklets, shell anklets and more. Check them out here:
Single Leg Anklet Black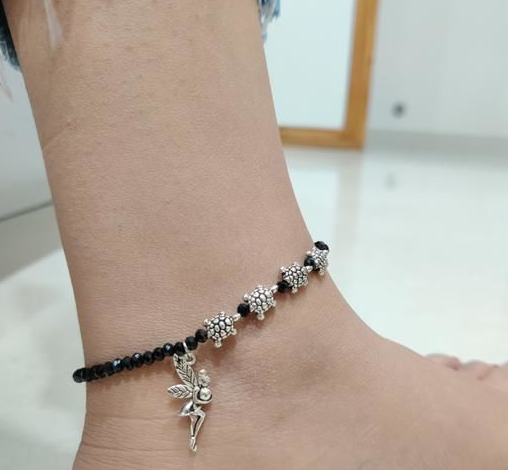 One Leg Silver Charms Anklet
Charms are small decorative ornaments or trinkets that hangs down the anklet. Every charm has its own meaning. Say for example, a whale tail pendant meaning is all about prosperity, courage, strength, and determination. A butterfly charm is a representation of growth, change and transformation.
Single Leg Anklet Pearl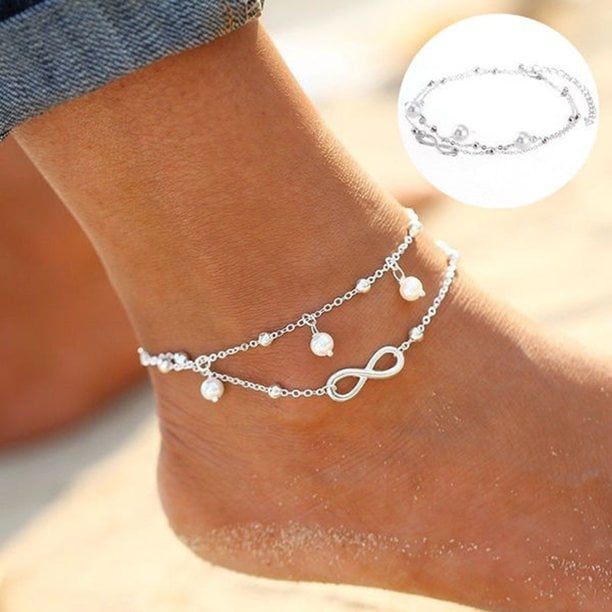 Multiline Single Leg Anklet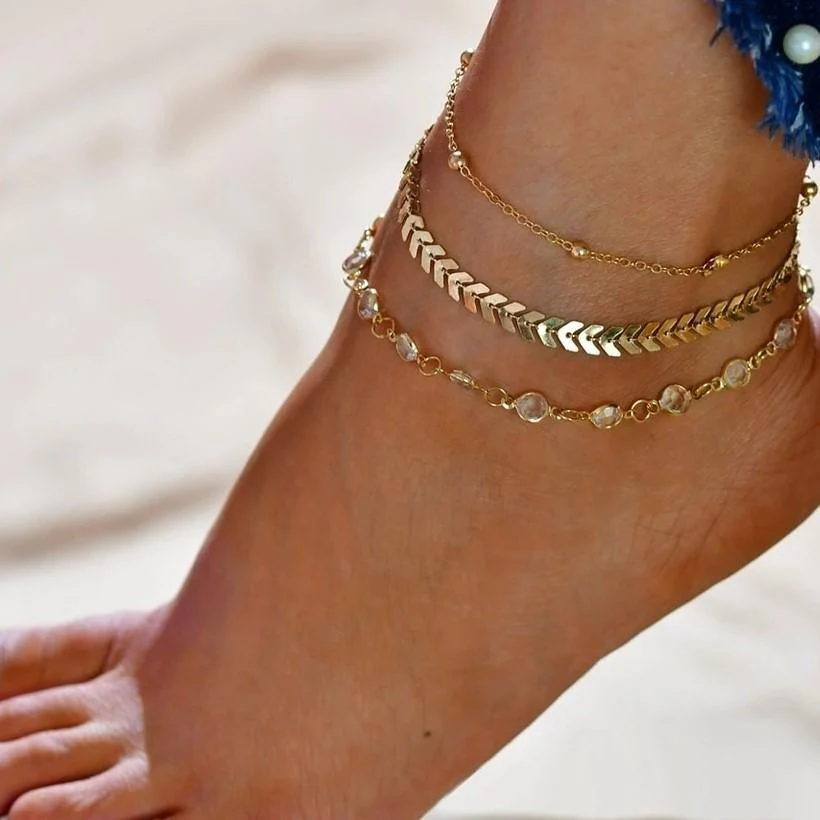 Simple One Leg Anklets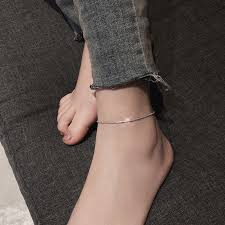 Sea Shell Anklet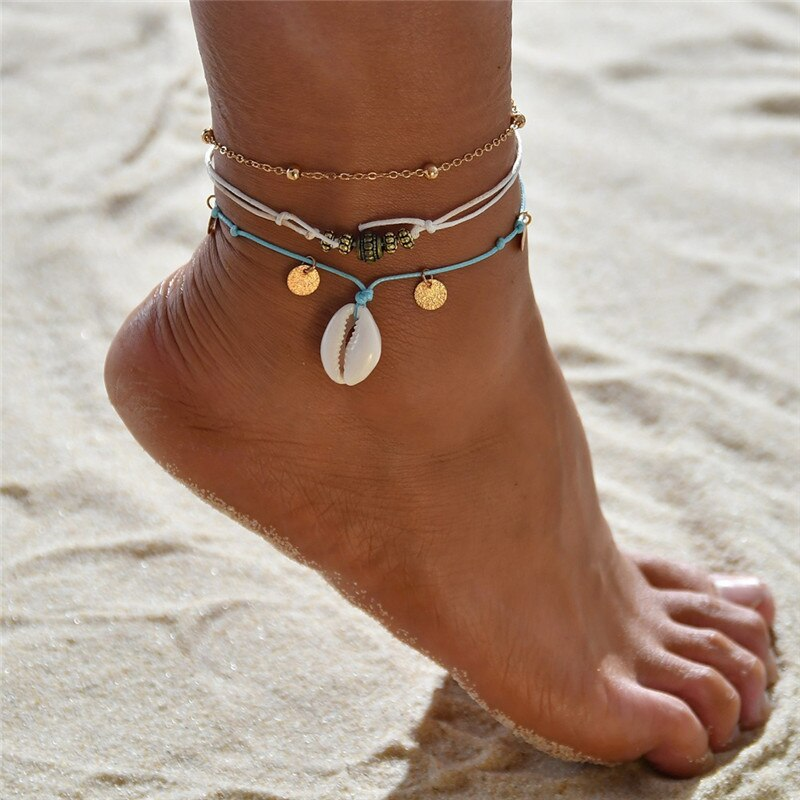 You may also like