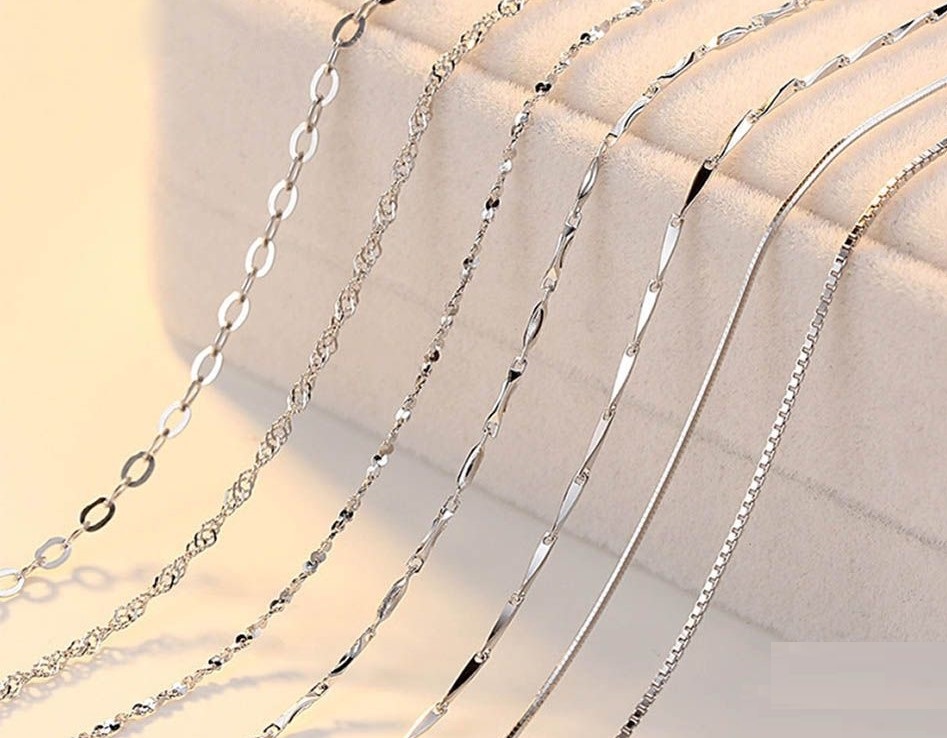 With the prices of gold soaring uphill, silver has become a delight for many women. In view of the same, silver has been considered widely in use for making designer ornaments. The versatility of silver helped people to look up to it as a contented choice.
Also a silver chain is a prevalent choice for young girls. The primary reason for this is that silver jewellery matches better on western attire than gold. And, a thin silver chain looks chic on a lovely top that you match with your jeans or even a super cool western gown that you pick for your holidays. Silver chains can be a regular wear jewelry also and blends so well with all casual wears!
Most popular designs in silver chain is a plain silver chain or silver chains with cute small pendants. Here get some super cool ideas of lovely thin silver chains.