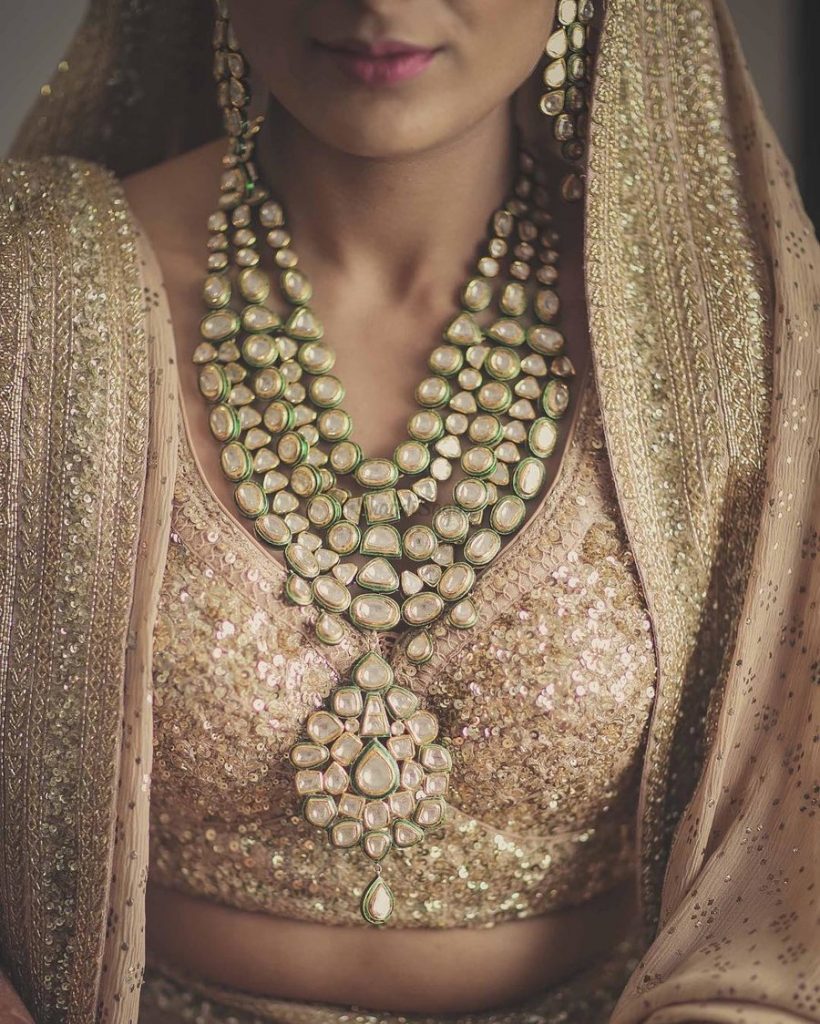 Pastel is the color of the season. Every second bride opts for a pretty pastel colour for her wedding lehenga. While ditching the traditional colors is easy, picking the right jewellery that matches your lehenga is the toughest one!
But don't worry, here is some recommendation- take a deep breath, trust your instincts a little, consult your fashion adviser- your friends, Instagram pages and fashion bloggers you follow. Or simply take a cue from these brides who slayed their pastel bridal look like a boss!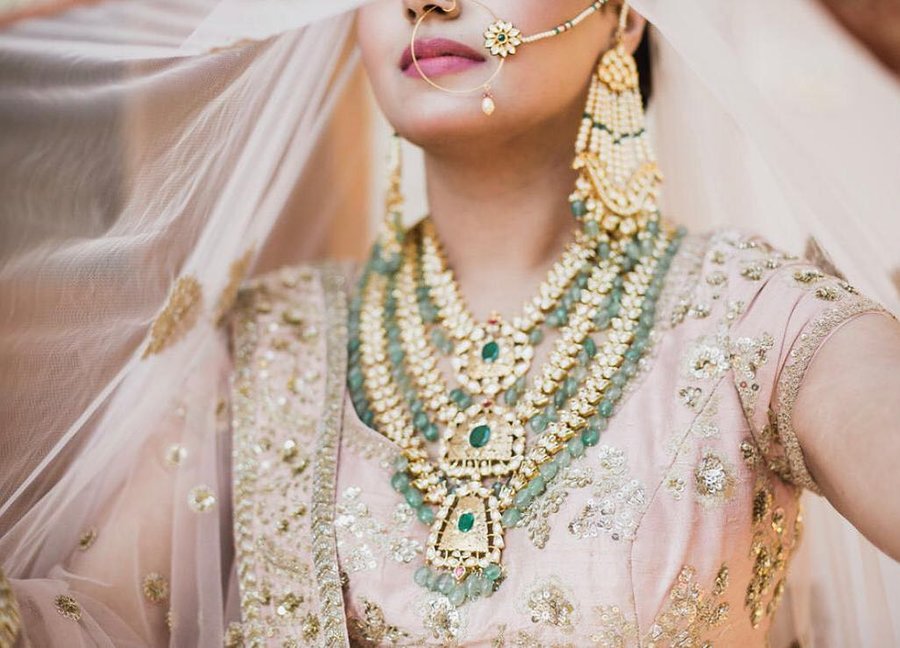 The bride club has taken a toll and it's going all pastel pink, peach, pale green and colors unimaginably beautiful. Here we explore how the conventional red, maroon and jewel tones have been side-lined from the bridal outfit circuit for toned-down pastel colors in all imaginable shades. Look at the beautiful Jewellery they have matched with their pastel outfits and rocked the floor!