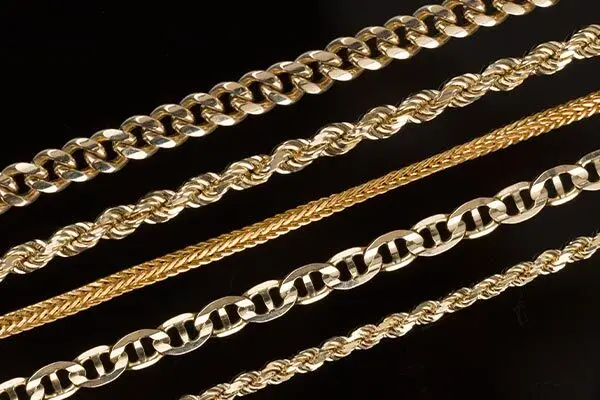 When you step out to buy a gold chain, you may get confused as which one to buy when you are not aware of different designs and styles . With a plethora of choices available outside, you may find it difficult to choose one. If you already know the different kind of chain types available, then it will be bit easy for you . You can get a fair idea as which chain suites you, depending on your preference. Some chains may be suitable for big pendants, some may be good for cute and little ones, some chains may stand out on their own. Here we show you various chain styles, you can pin up the one which is suitable for you.
Anchor/Marine Chain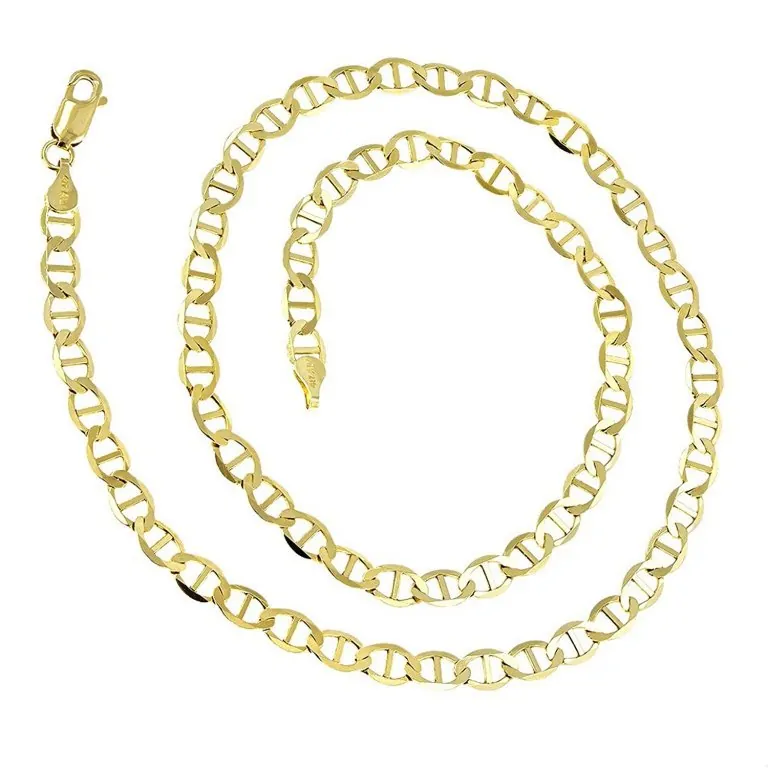 Most stunning choice of all chain types, this can go well any type of outfits. This consists of oval chain links with vertical bars in the center. This is called the Anchor chain because of its similarity of chain connected to anchors.
Ball / Bead Chain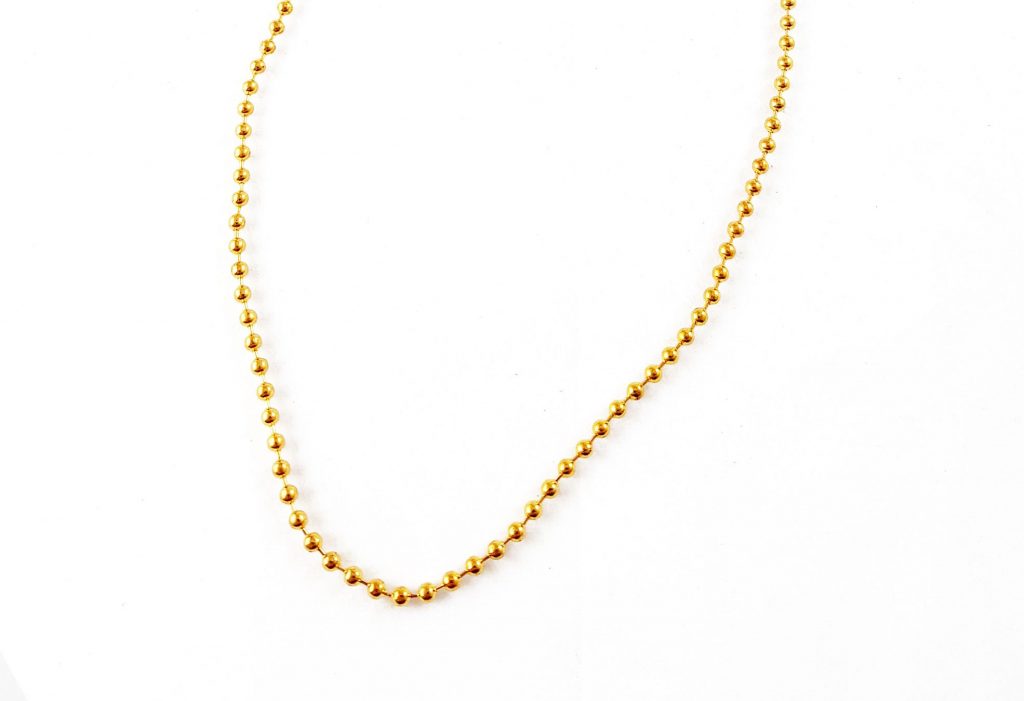 These consists of small beads that are placed closed to each other or places little apart. These chains look classy with a beautiful small pendant.
Box Chains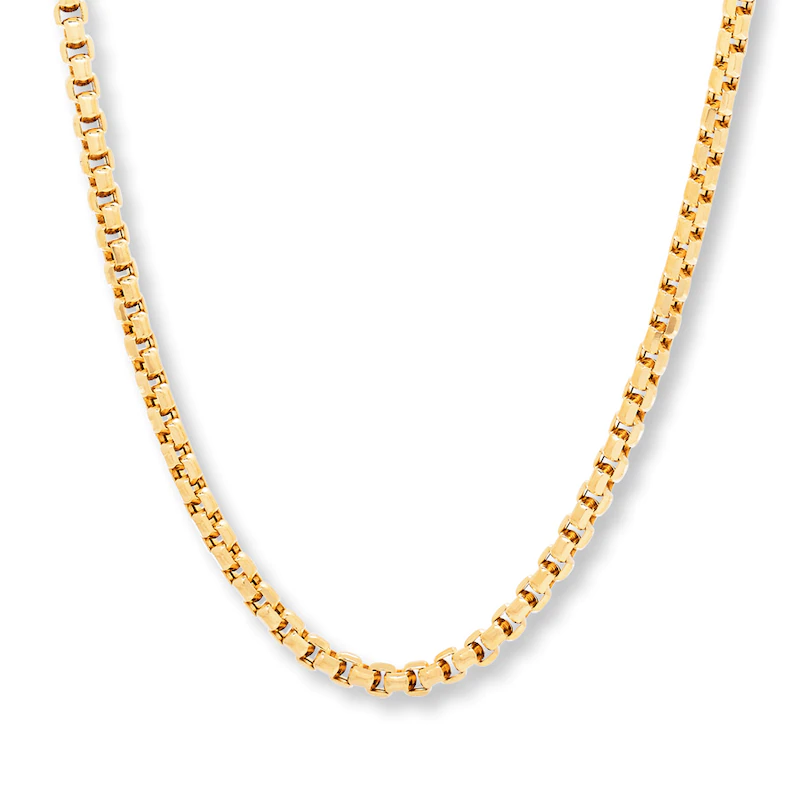 These are made of square links instead of round or oval links. They look good with any thickness – thin or broad. These chains suite both men and women. They stand out alone as chains. They look sturdy and grand.
Cable Chain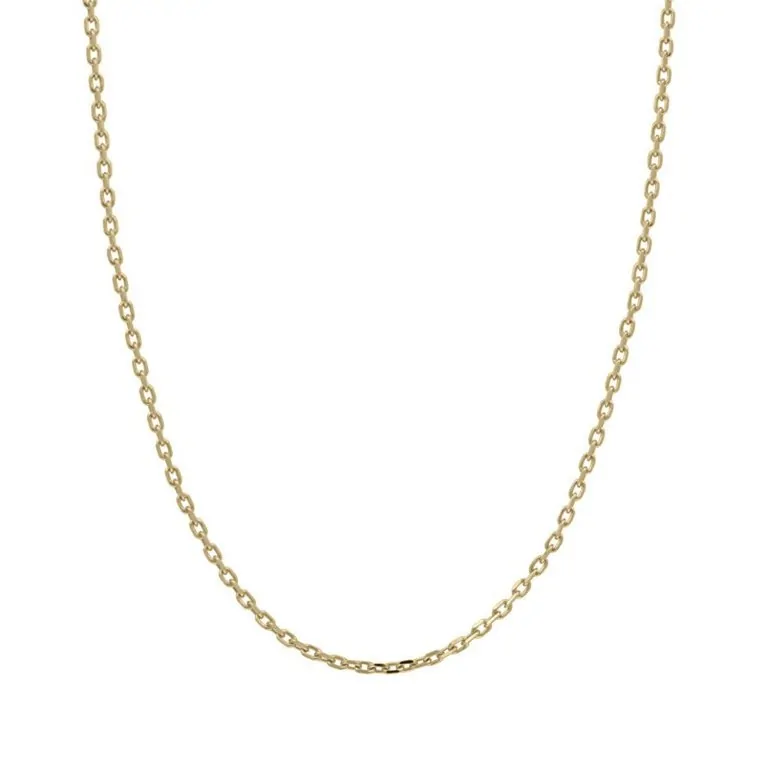 A cable chain is possibly the most common form of necklace chain used in jewelry and consists of a series of identical oval links that are interconnected to form a functional and beautiful chain. You can find cable chains where the wire has been textured or flattened rather than left round to form a flat version of the chain.
Snake Chain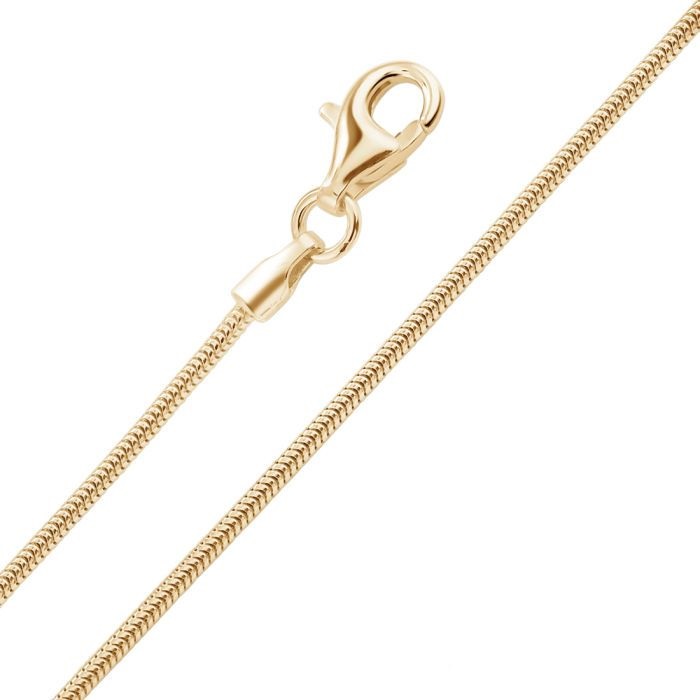 A snake chain is true to its name – it almost looks like a snake! Metal links – curvy and round – attach to form a very flexible, sleek chain of a smooth and shiny texture. Often adorned with slide pendant, snake chains are an elegant and sophisticated choice for both men and women.
Wheat Chain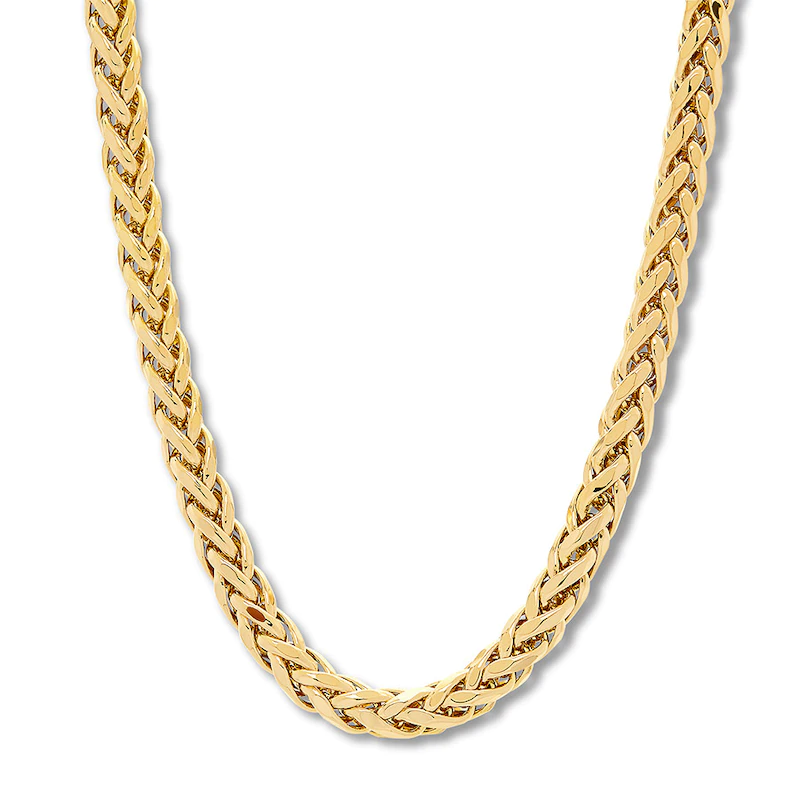 Flat and twisted oval links are braided together to form a deliciously unique wheat chain. Just like the name says, this kind of a necklace has the appearance of the head of a mature wheat stalk. Often called spiga, this chain is durable and quite sturdy, so you can wear it with pendants. However, its unique look also shines when worn on its own.
Rope Chain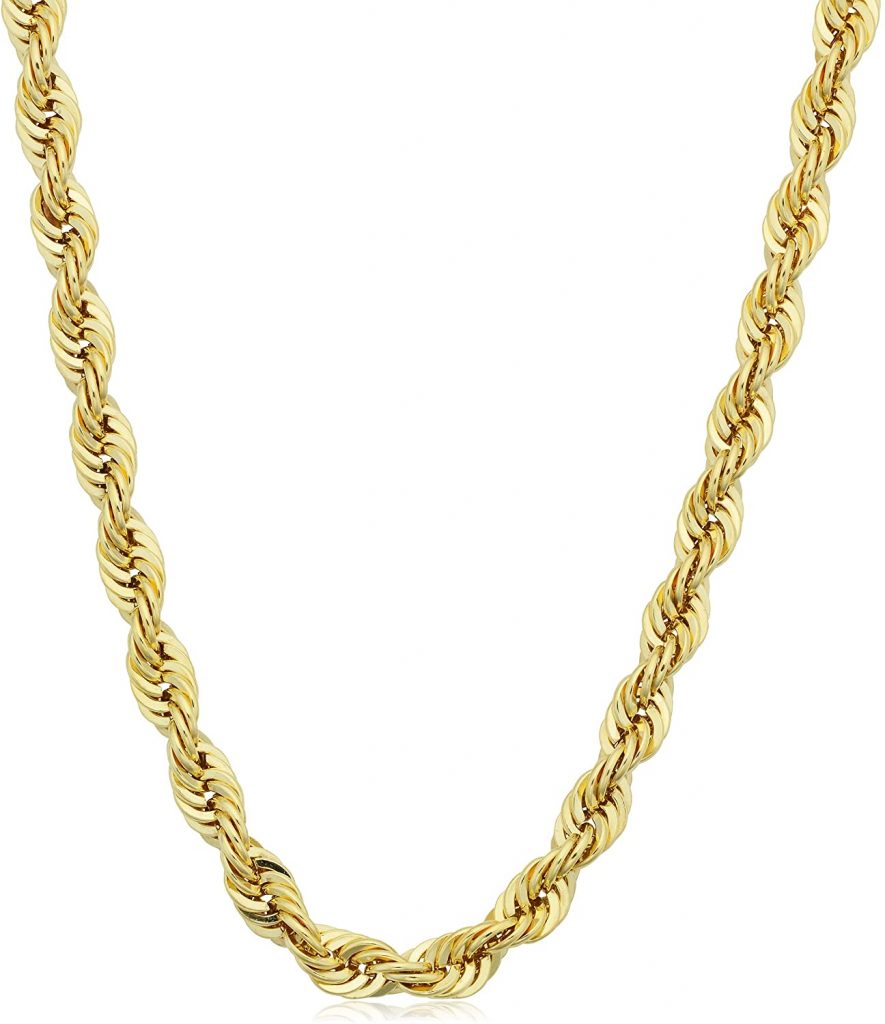 A rope chain is one of the most beautiful chain types, consisting of a number of metal segments that are connected to resemble a rope, with the pattern twisting around to give the appearance of a real rope. This solid chain is one of the most popular types and is worn around the globe.
Singapore Chain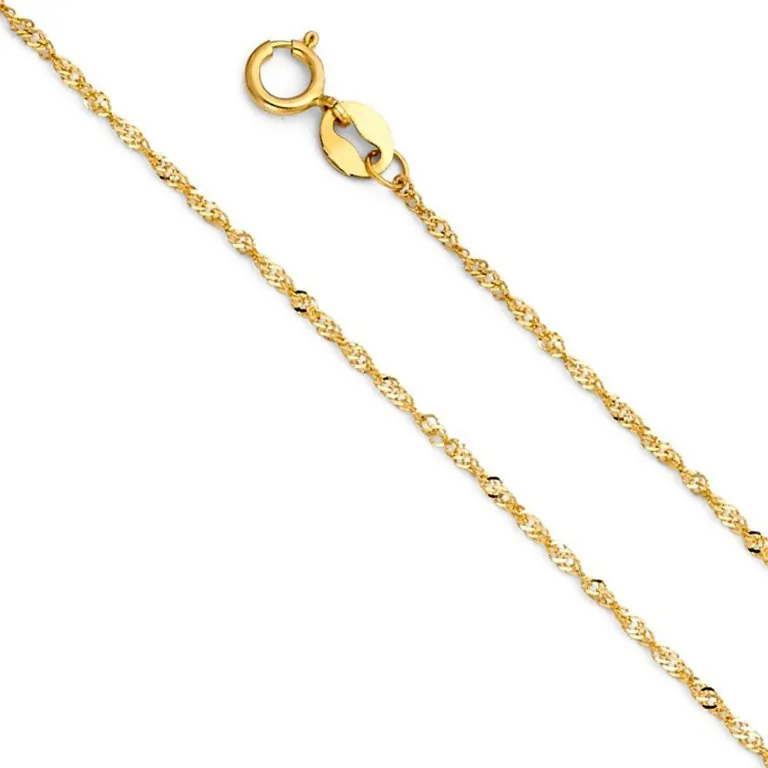 The Singapore chain is a durable and strong chain that is made up of a series of interlinked segments. When stretched out, it is a beautiful and twisting open chain, that moves with almost a liquid touch.
Figaro Chain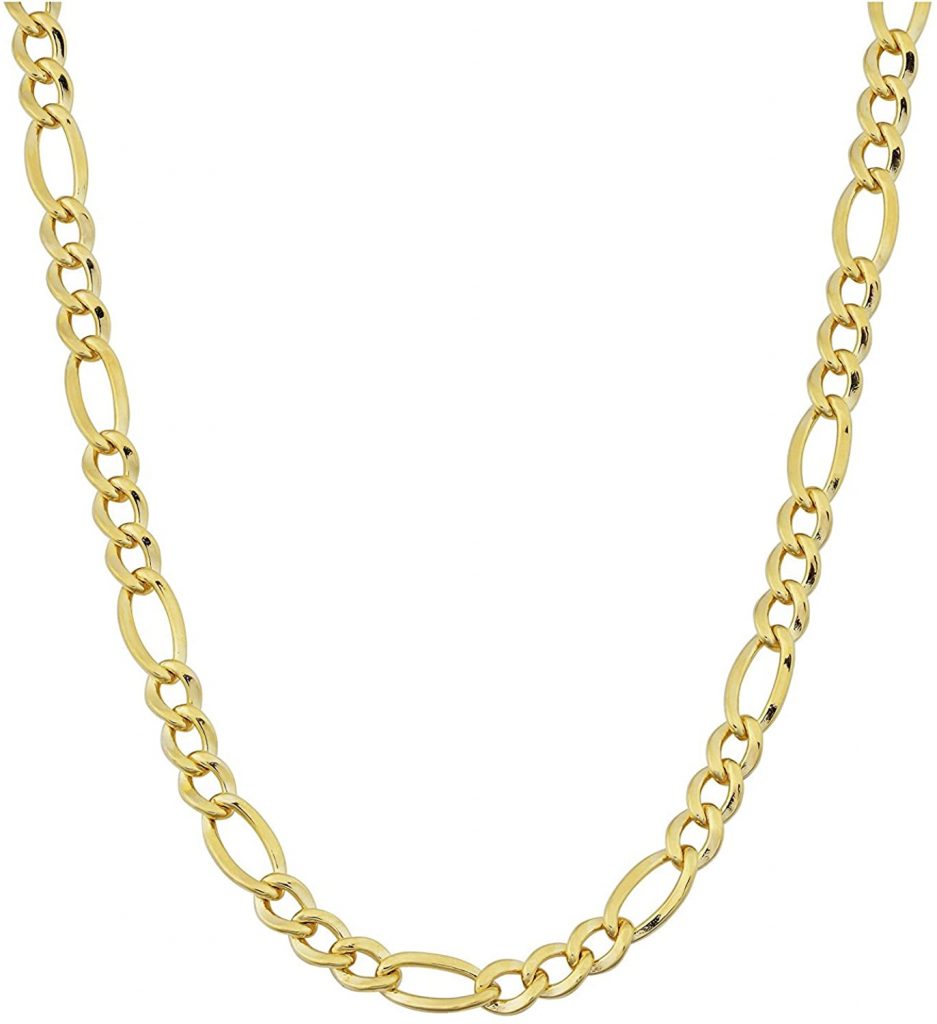 This very popular type of necklace chain is fairly simple but fancier than cable chains. Originating in Italy, Figaro chains consist of an alternating pattern of flattened links in different sizes. Generally, the pattern is of one long link followed by either two or three shorter links.
Curb Chains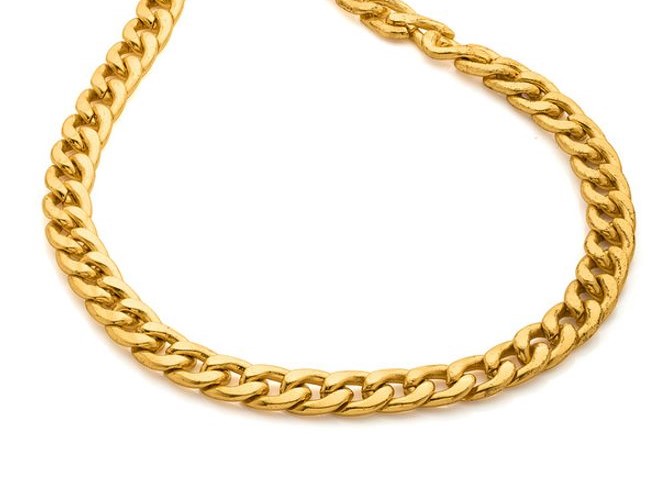 This common chain design is a basic, timeless design, made of a series of interconnected, uniform links. These links are designed to lay flat even while interlocked. Curb chains look sturdy and is a popular choice among men. However, thinner and delicate curb chains are liked by women and looks nice when paired with pendants.
Now, you know different chain types, hope you can judge to pick the chain that best suites your purpose .