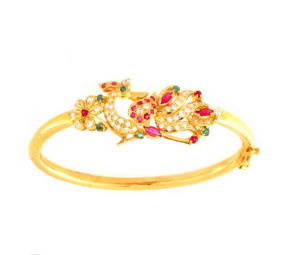 Stone studded bracelet bangle in 20 grams.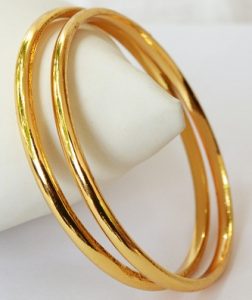 Plain shiny gold bangles in 20 grams for women.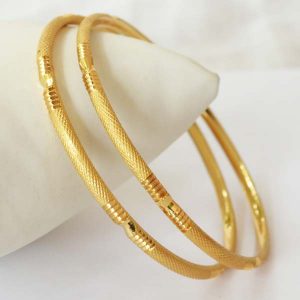 Scales design light weight bangles in 20 grams suitable for daily wear also.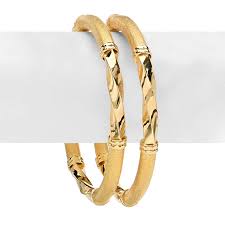 Duo texture hollow gold bangles for occasional wear.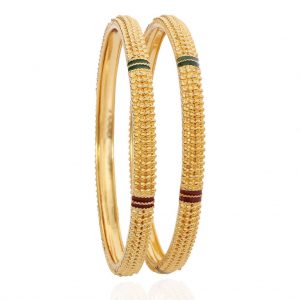 Red and green enamel beaded look gold bangles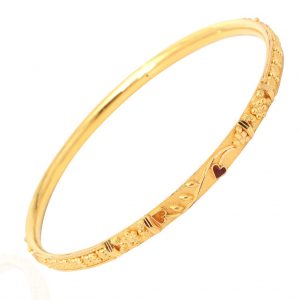 Embossed design gold bangle in 20 grams.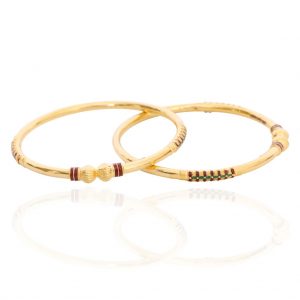 Gold bangle with red and green enamel.