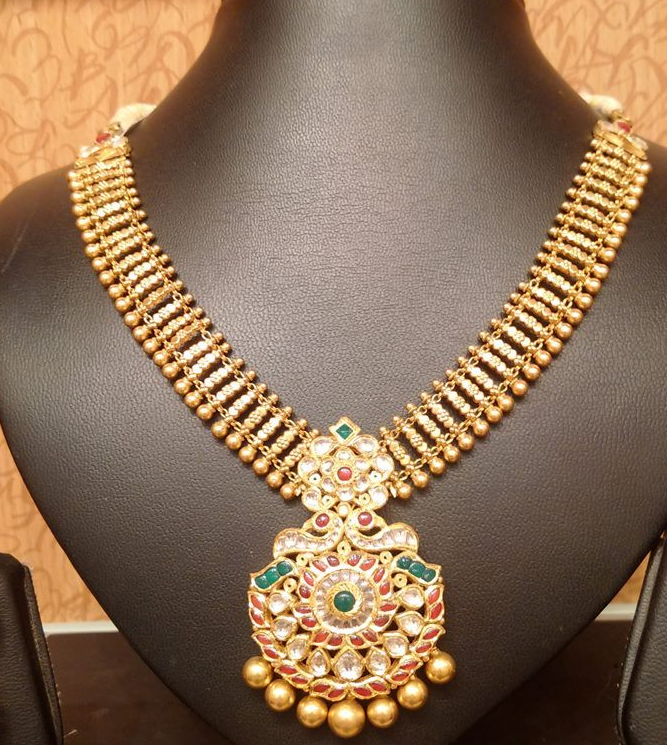 Kundan jewelry is one of the oldest jewely styles of India. The word Kundan means highly refined gold, and a highly refined and pure form of molten gold is used.
Kundan jewelry is a magnificent form of ornament, which is extremely flawless and attractive. The workmanship best reflects India's accomplished craftsmanship. This jewelry style is believed to have originated from the royal courts of Gujarat and Rajasthan.
Kundan necklaces come in all varieties and sizes, from simple ones that look elegant on simple ethnic wear to grand ones that are suitable for bridal wear. Find beautiful light weight Kundan necklace designs that are so stunning here.