A jhumka is a type of earring with dome-shape as a signature theme. Jhumkas are undoubtedly a girl's favourite accessory. The best thing about jhumkas is varieties!
Jhumkas suit most of the Indian ladies. Jhumkas are actually traditional ornaments. Nowadays, these are transformed into modish designs and hence liked by women of all age groups.
If you're here to browse something for a wedding or just looking for heavy jhumka gold designs, check this article.
Beautiful Peacock Pattern Antique Jhumkas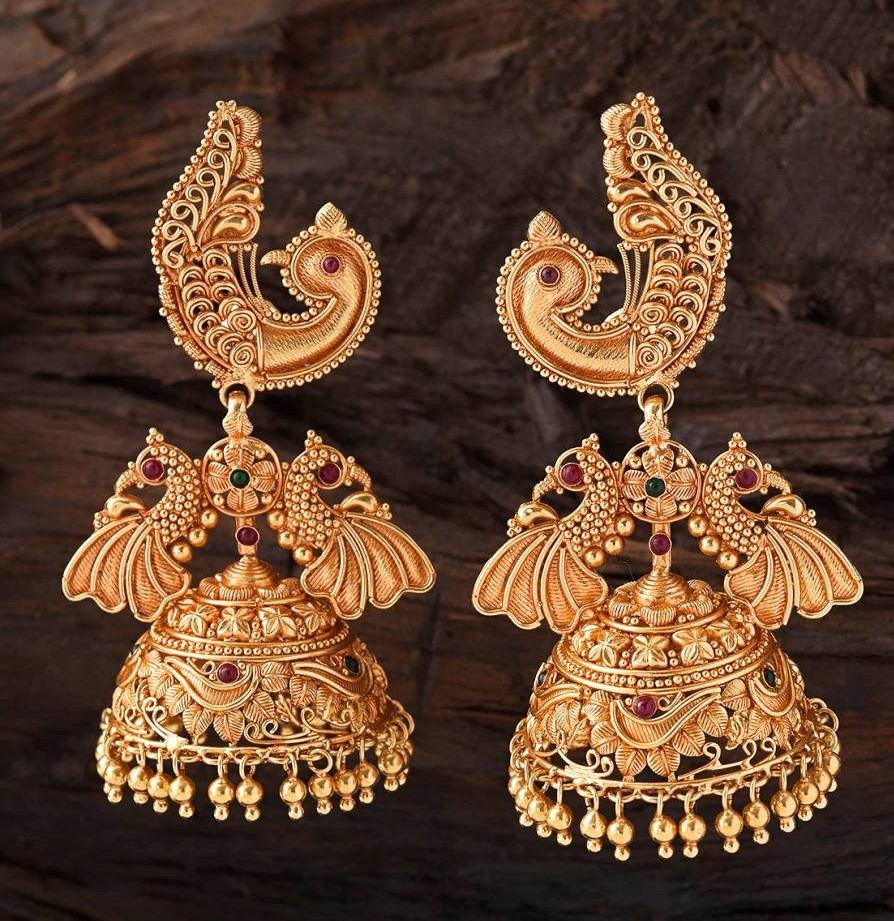 Multi layered Jhumkas in descending size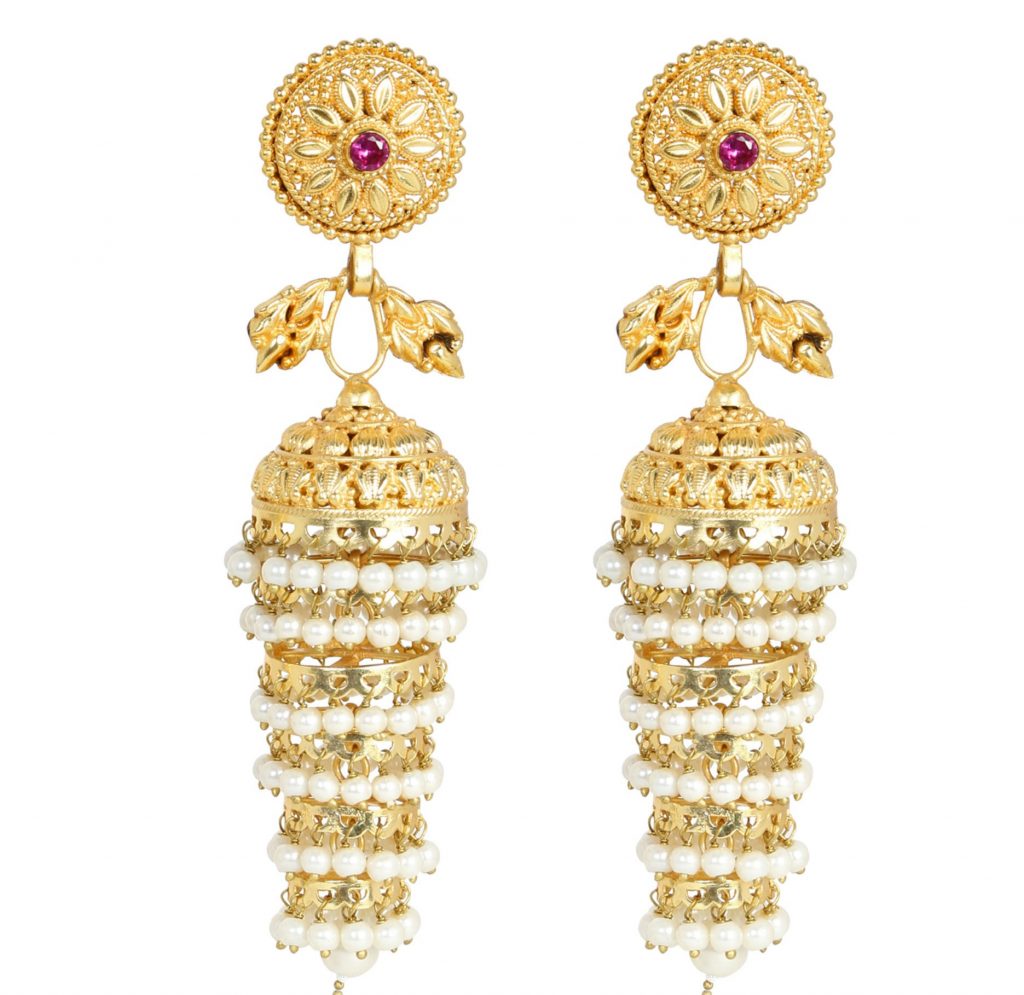 Proficient finish unique design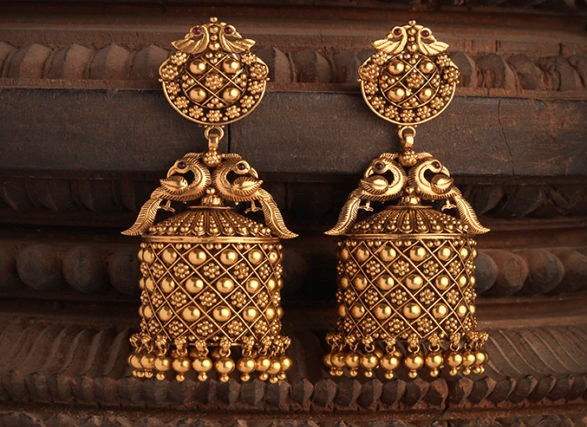 Peacock design Jhumkas with dangling pearls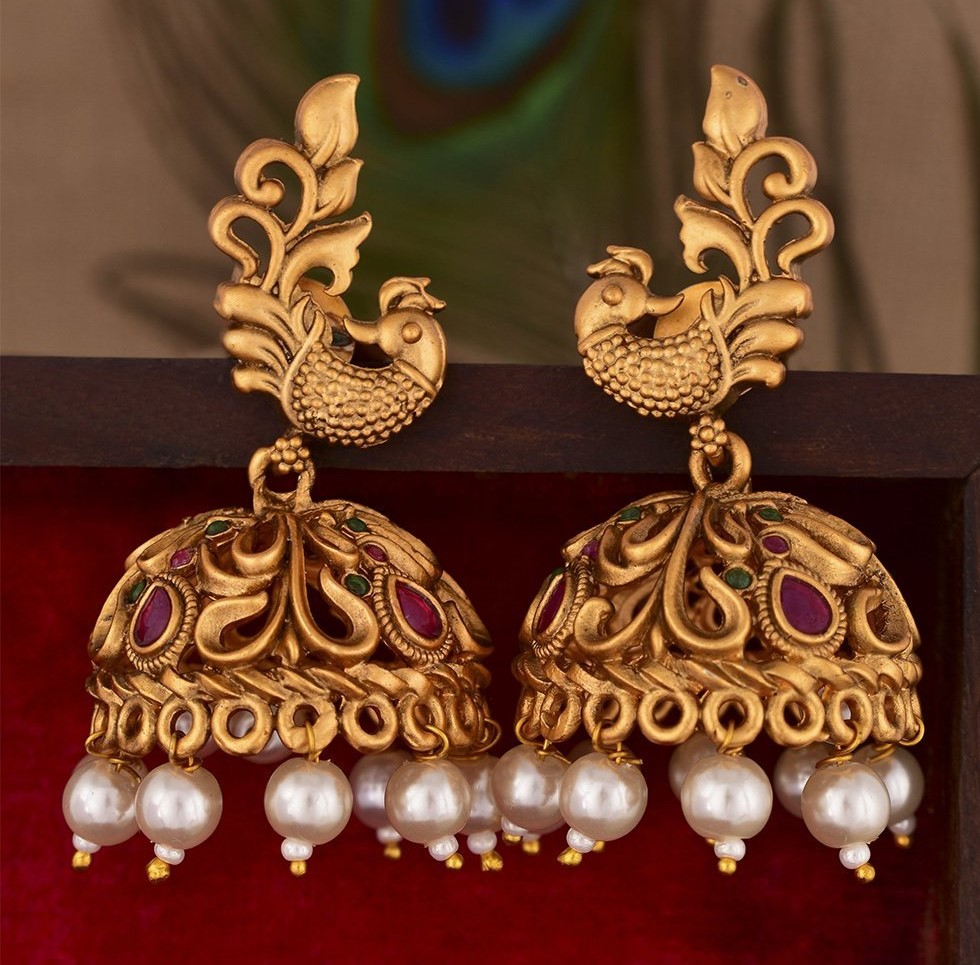 Stunning leaf pattern Jhumkas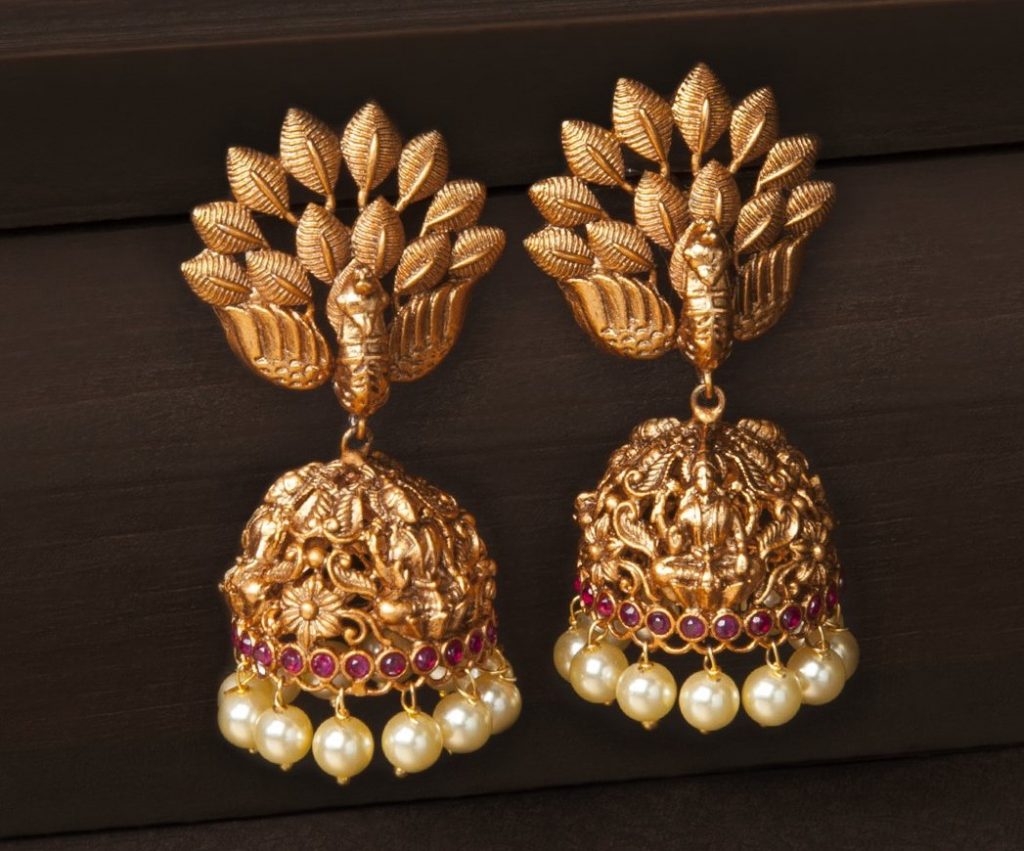 Enamel finish gold Jhumkas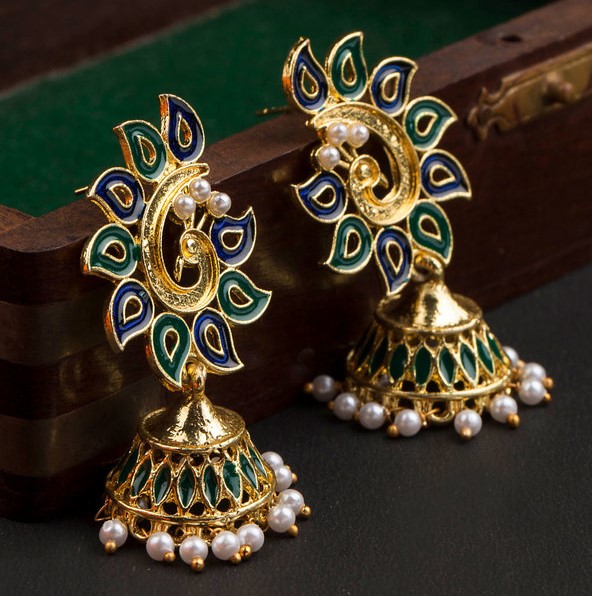 Multi layered jhumkas complete gold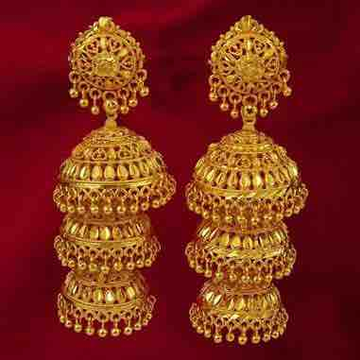 Modish jhumkas for fusion wear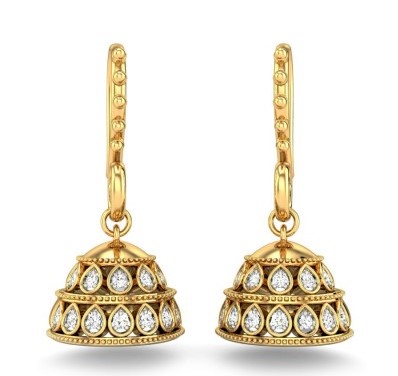 Antique solid jhumkas with dull finish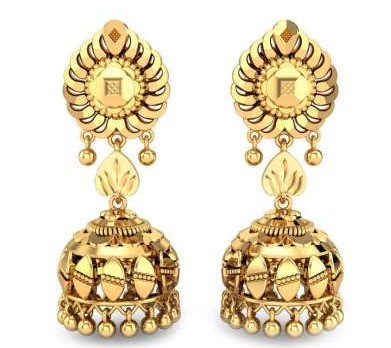 Stoned leaf Jhumkas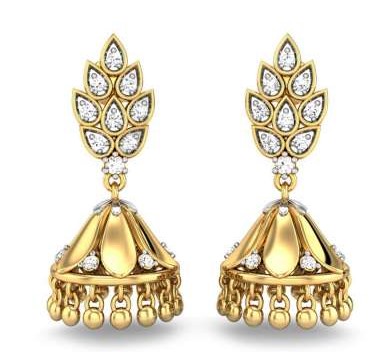 Enamel finish floral pattern jhumkas