Whether big & elaborate or dainty & minimal, earrings can instantly add oodles of charm to your look. They come in enormous designs and patterns–right from elaborate chaandbaalis, dazzling jhumkas, bahubali earrings to regular dangles. However, the ones that are rampant big time and are here to stay are the beauteous 'Passa Earrings', charmingly known as 'Jhumar Earrings'.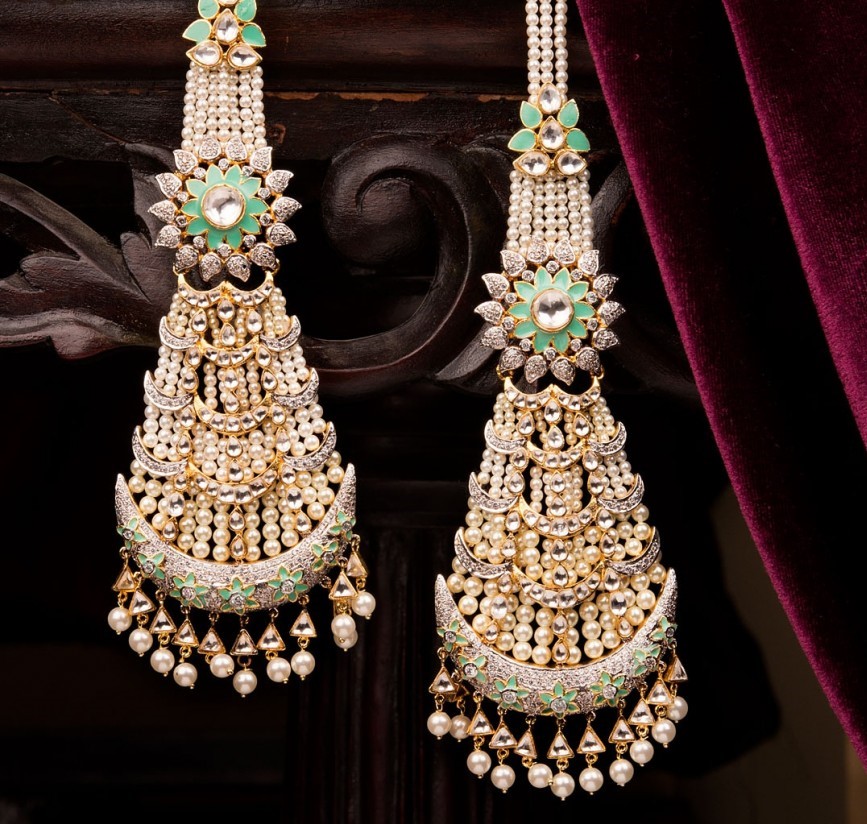 Jhumar earrings are nothing but a minor-version of your traditional head jhumars. Jhumar earrings, inspired from the Mughal period has now trendy and stunning variations and cuts to match with the fashion. They are your basic multi-stringed earrings encrusted with precious & semi-precious stones like kundans, polkis, pearls, emeralds, rubies and diamonds.
Whether you buy it in a small size or in colossal size, the beauty and charm of this traditional style earring is irresistible and unsurpassed to any other earring. The broader and fuller look of the jhumar earrings at the end is what makes it more appealing and mesmerizing, especially to the brides.
And what is more special about this earring design? These beauteous earrings not only look appealing when paired along with heavy necklaces and maang tikkas but also when worn solely! This of course is a great choice for bridal jewelry, as well you can pair them with a traditional attire or casual dress by choosing the right pattern.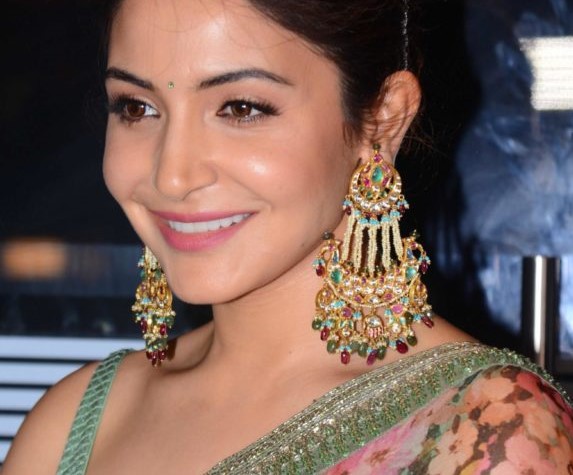 Here we speckled few more who looked so gorgeous and graceful in immense solitary jhumar earrings in ethnic and casual wear.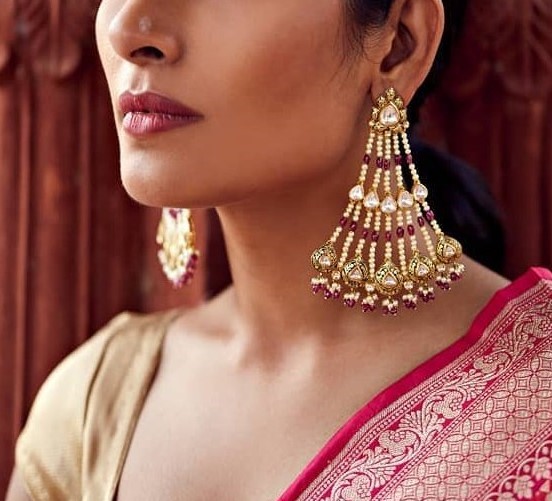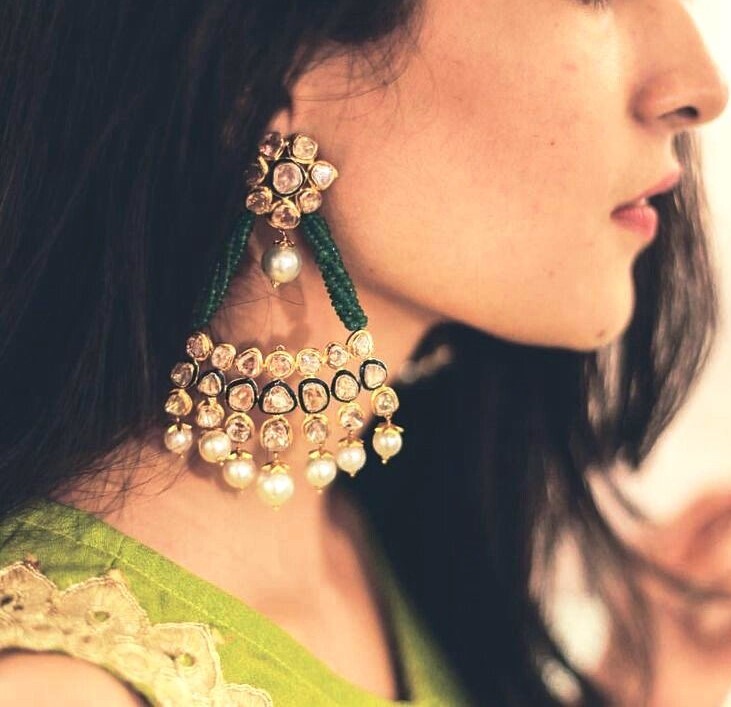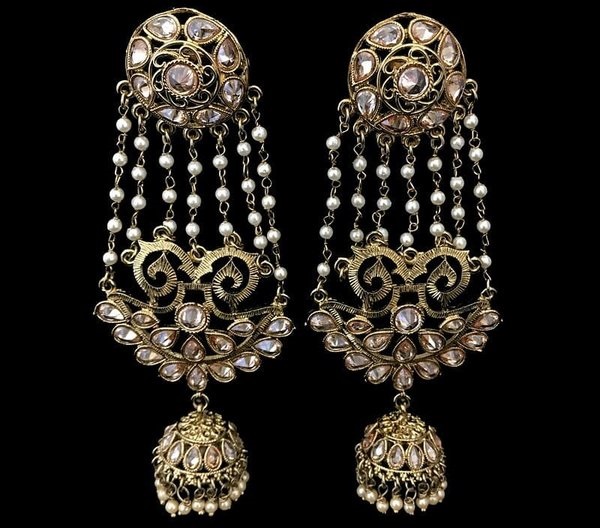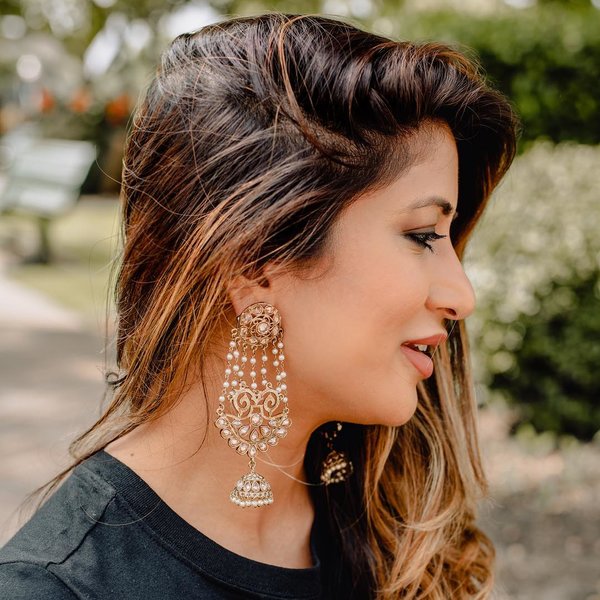 Now, Check these lovely Jhoomar Earring designs and mark the ones you want to grab next!
Kundan Jhumar Earrings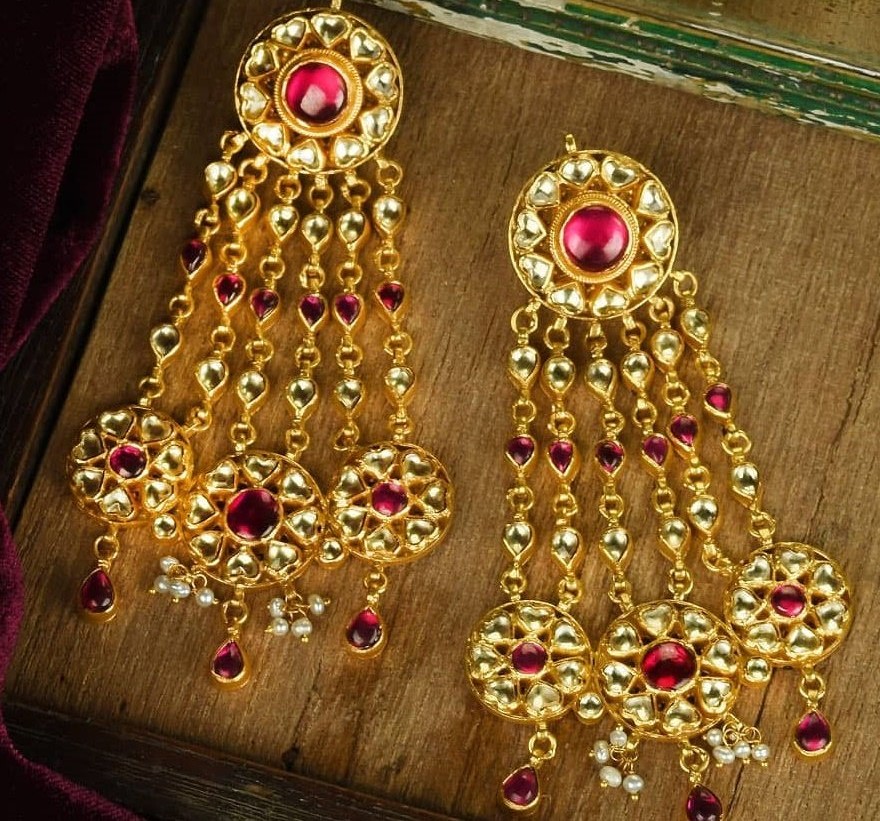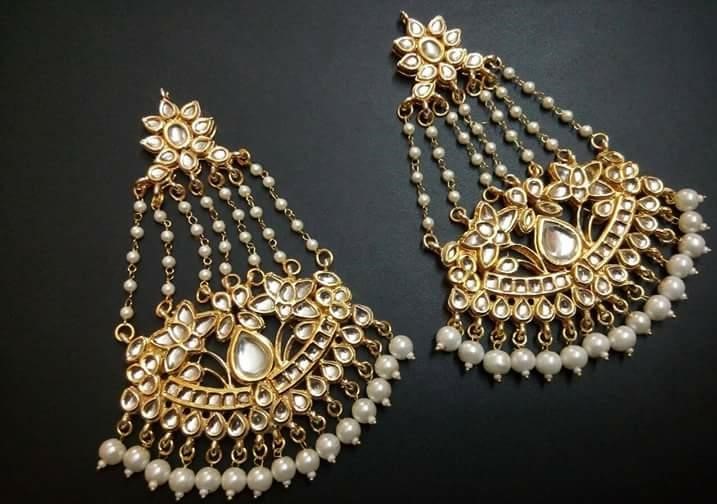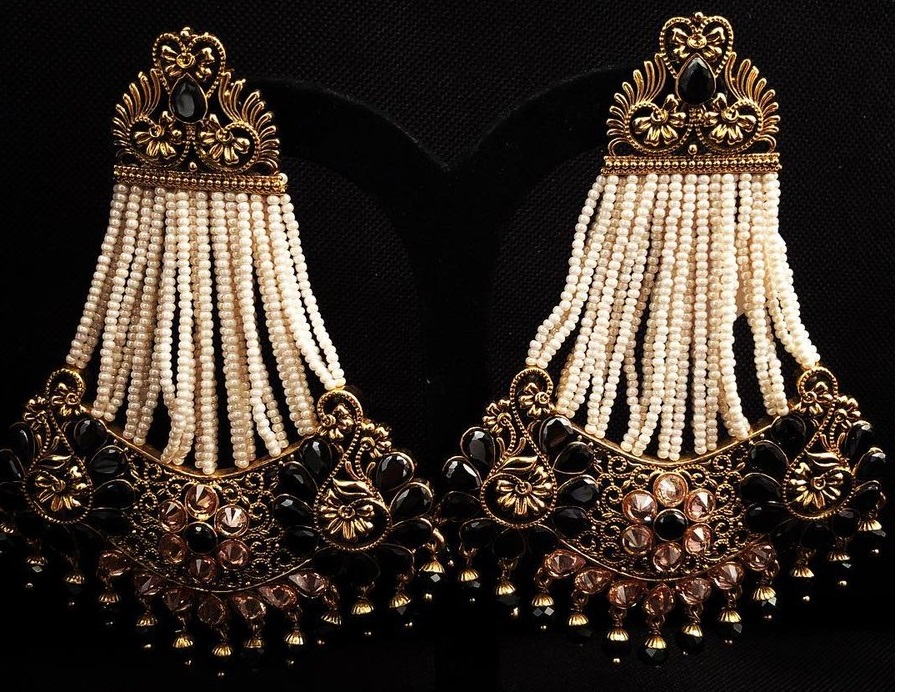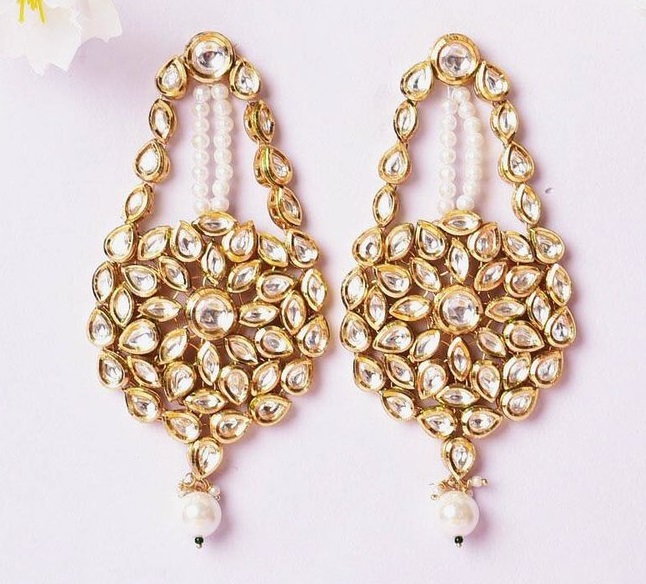 Jhumka Styled Jhumar Earings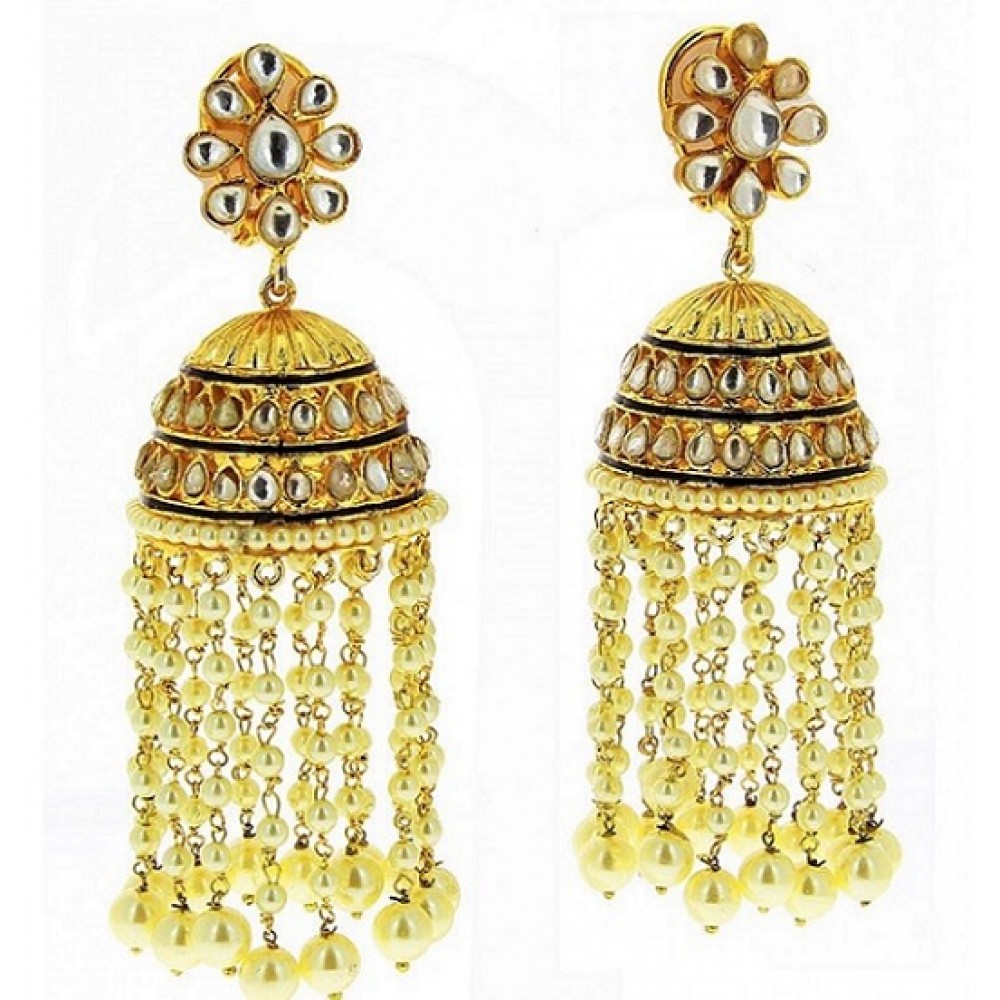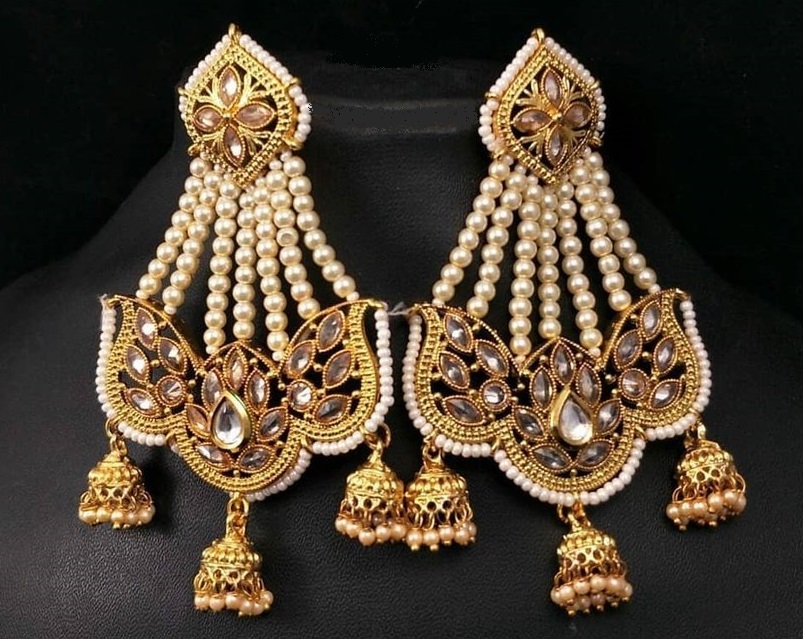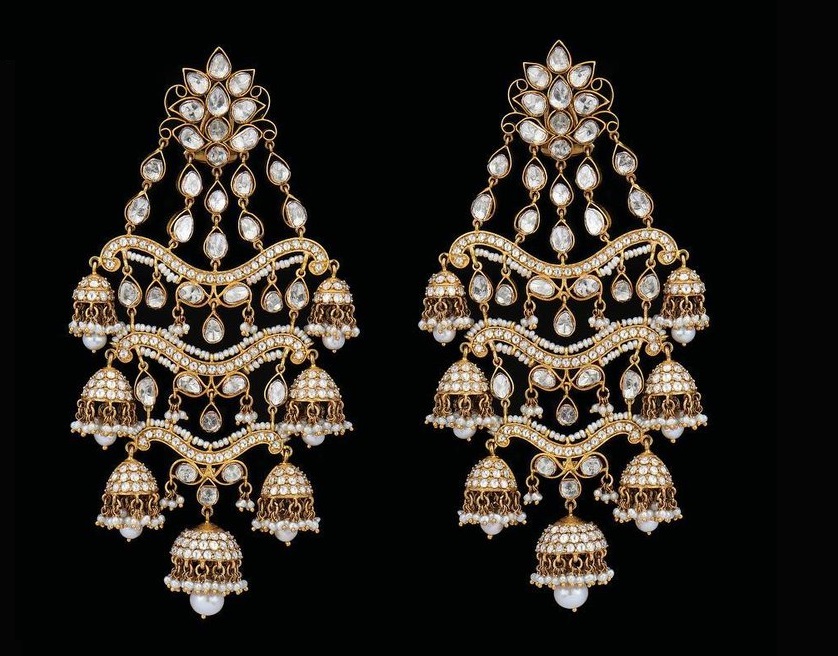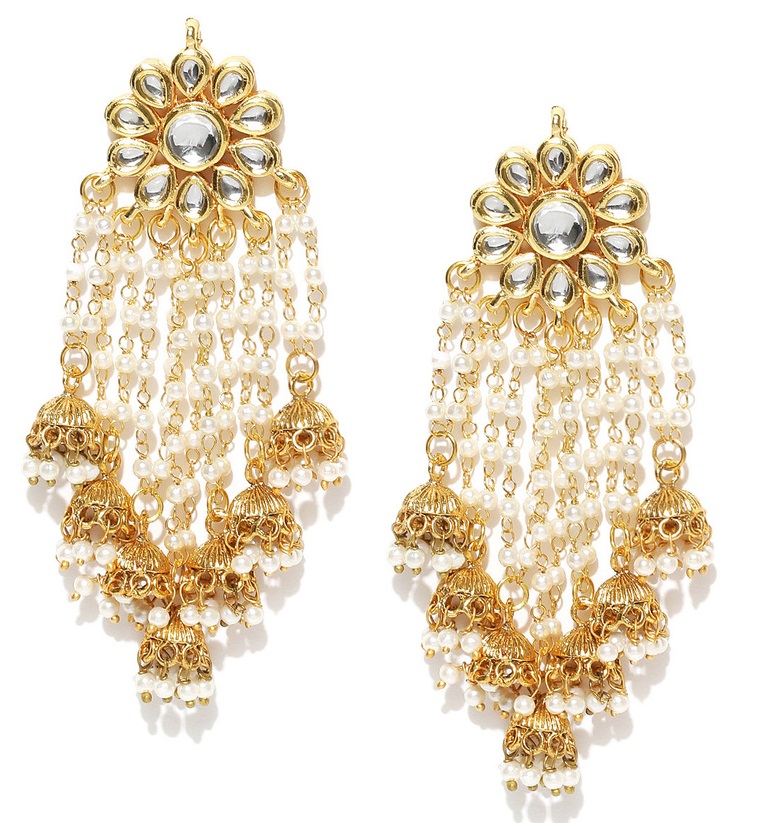 Jhumar Earrings with Emeralds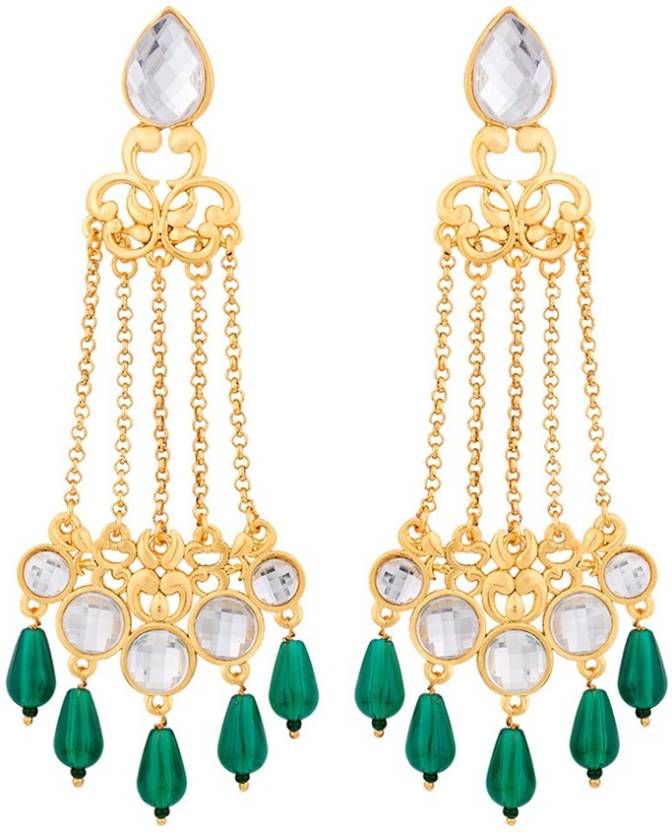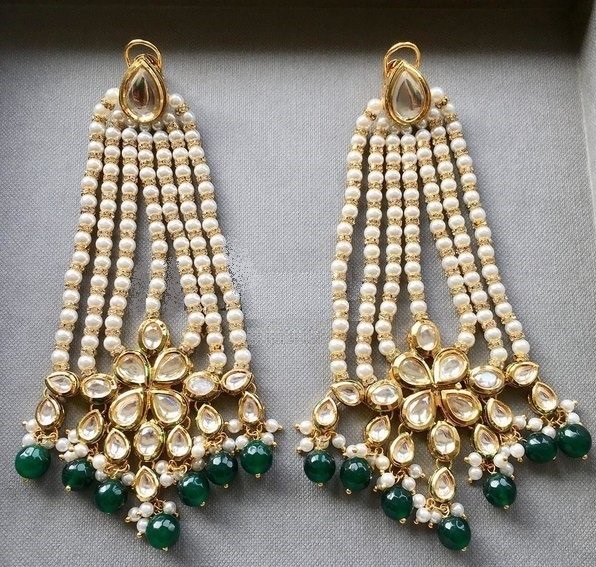 Prized Jhumar Earings with Rubies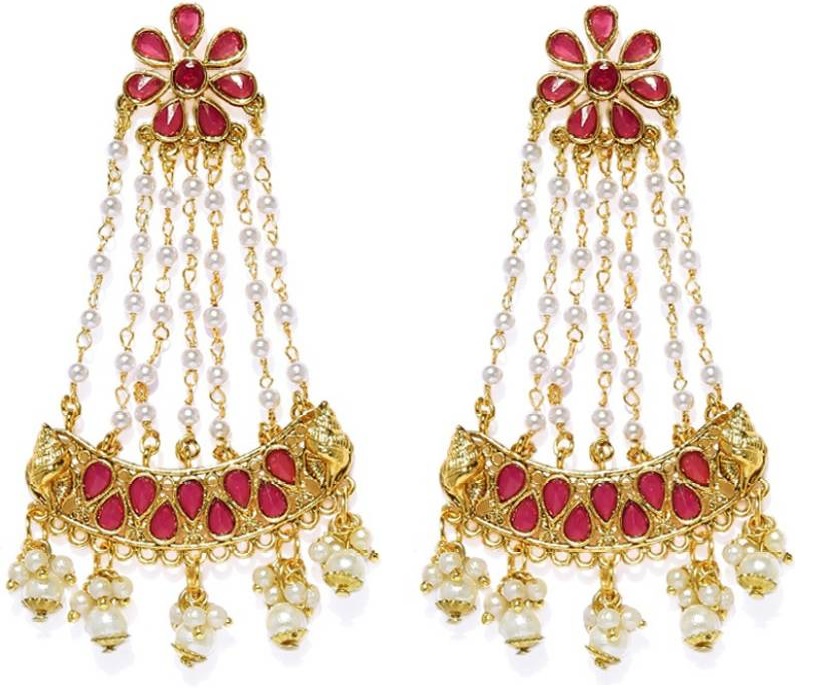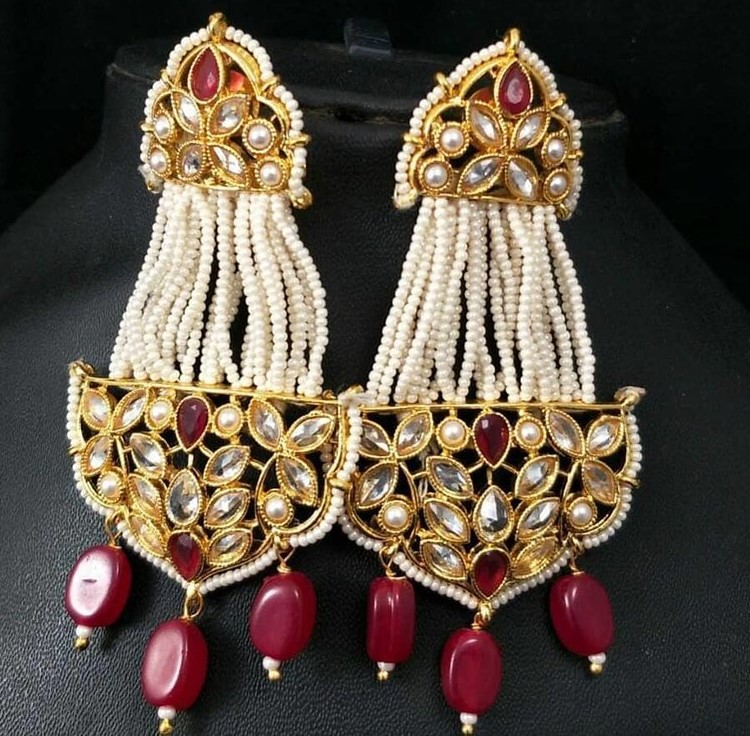 Flamboyant Jhumar Earrings