Nothing makes a more fiercely feminine fashion statement than distinctive jewellery lit up by a blue sapphire necklace! Whether your neckline is daring or demure, a gleaming sapphire necklace makes it memorable. A blue sapphire necklace or a sapphire pendant can enhance the color of your eyes, and brighten up your looks. The dreamy beauty of a blue sapphire dials up your glamour settings.
Indian weddings are always colourful and extravagant. This year from pastel pinks to deep blues, gemstone and bead jewelry are much preferred which sets the mood for delicate regality. Diamond Jewellery epitomizes royalty by the use of precious coloured gemstones or of regal motifs. This season, spruce up your get up with spectacular blue sapphire necklace!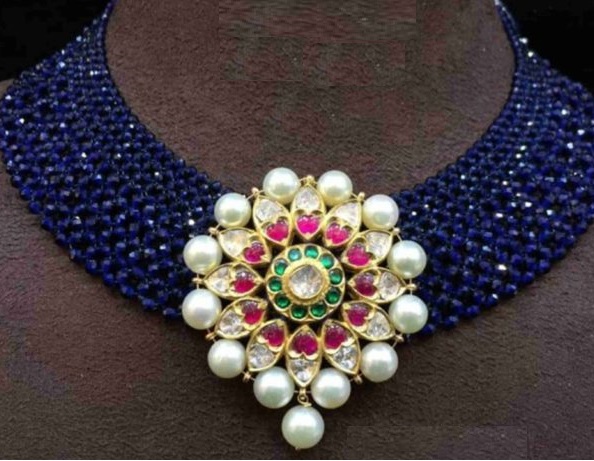 Here we collate gorgeous blue sapphire necklace designs to satisfy your sensibilities, from a simple blue sapphire necklace of sapphire beads, to a romantic sapphire pendant and artful gold sapphire necklace enhanced by diamonds.