From jewellery pieces that have been passed on with generations to jewellery designs catering to the latest trends, every bride looks ravishing on her wedding day with a range of exquisite jewellery.
Have you been in awe of such rich jewellery on your D-day? Then get yourself a beautiful wedding jewellery set made of Polki. No matter what the color of your lehenga-choli or saree is, Polki jewellery will exude the essence of royalty as you walk the aisle to get married.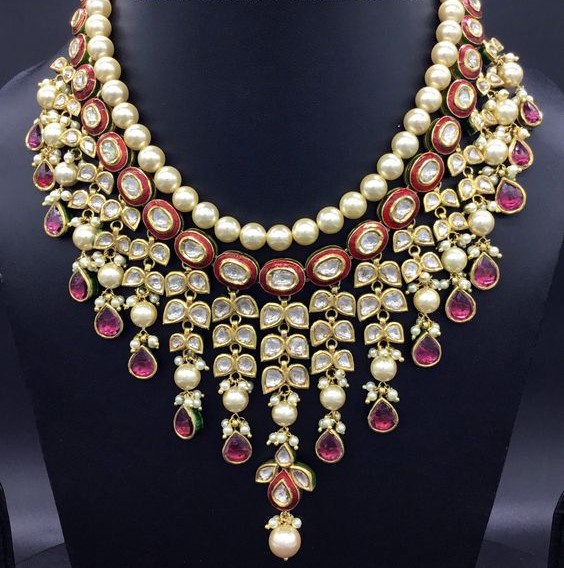 What is Polki Jewelry
Polki jewellery is made of unfinished natural diamonds. Polki is essentially an uncut diamond that is mined from the earth in a natural way without any enhancement or lab creation. Polki is always in great demand and highly valued because of its natural form. Polki does not have a strong color of its own and therefore has an antique tinge to it.
Polki Necklace Patterns
1. Gorgeous Polki Chokers
A choker is one of the most beloved pieces when it comes to bridal necklaces. It sits around the neck gracefully and accentuates your entire look.A choker with colourful stones like rubies and emeralds add sumptuousness to it. A bridal choker is much wider as compared to the other chokers. It looks stunning on brides with longer necks.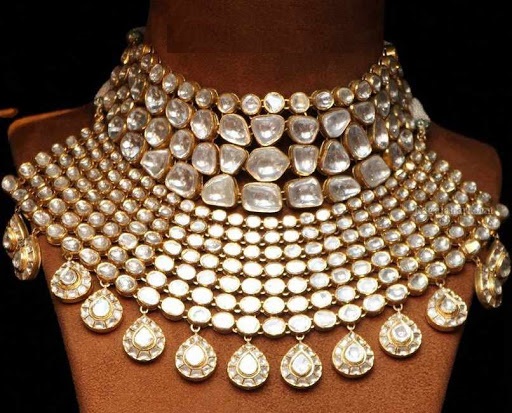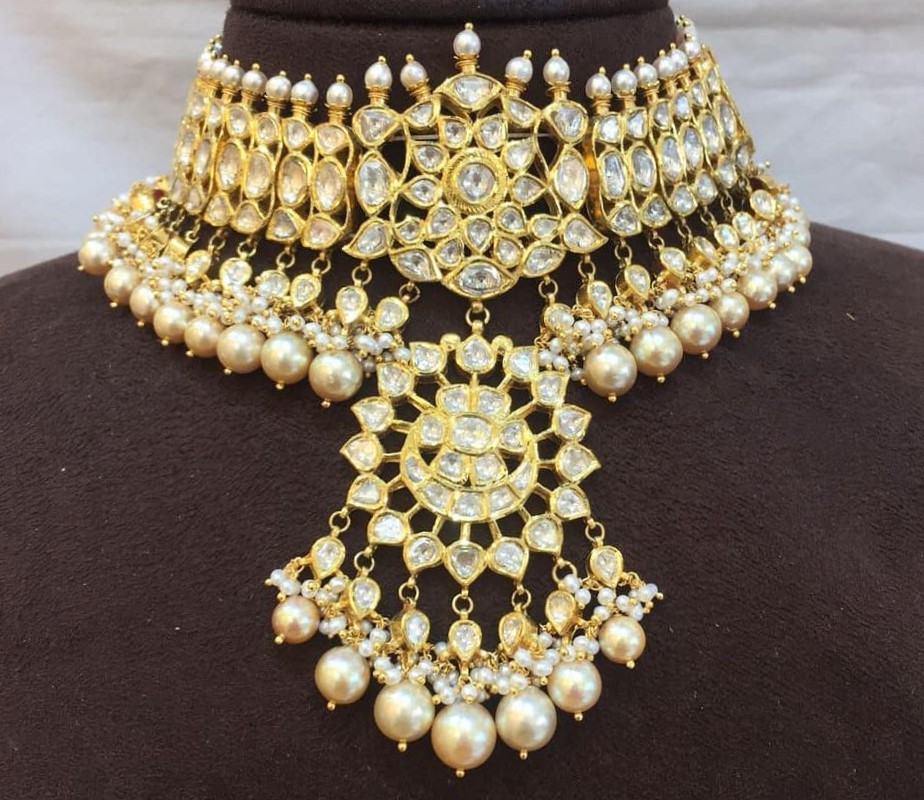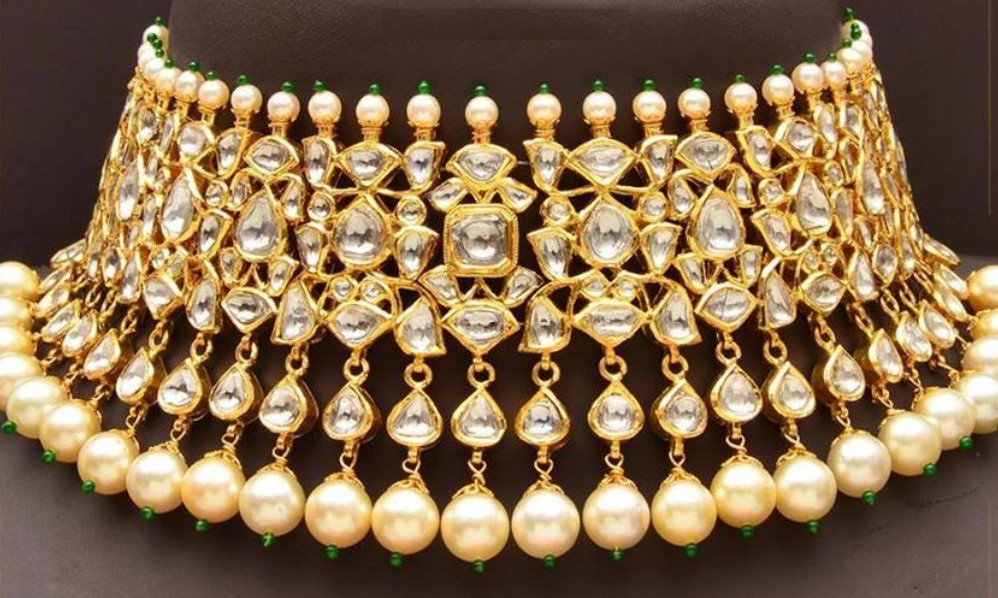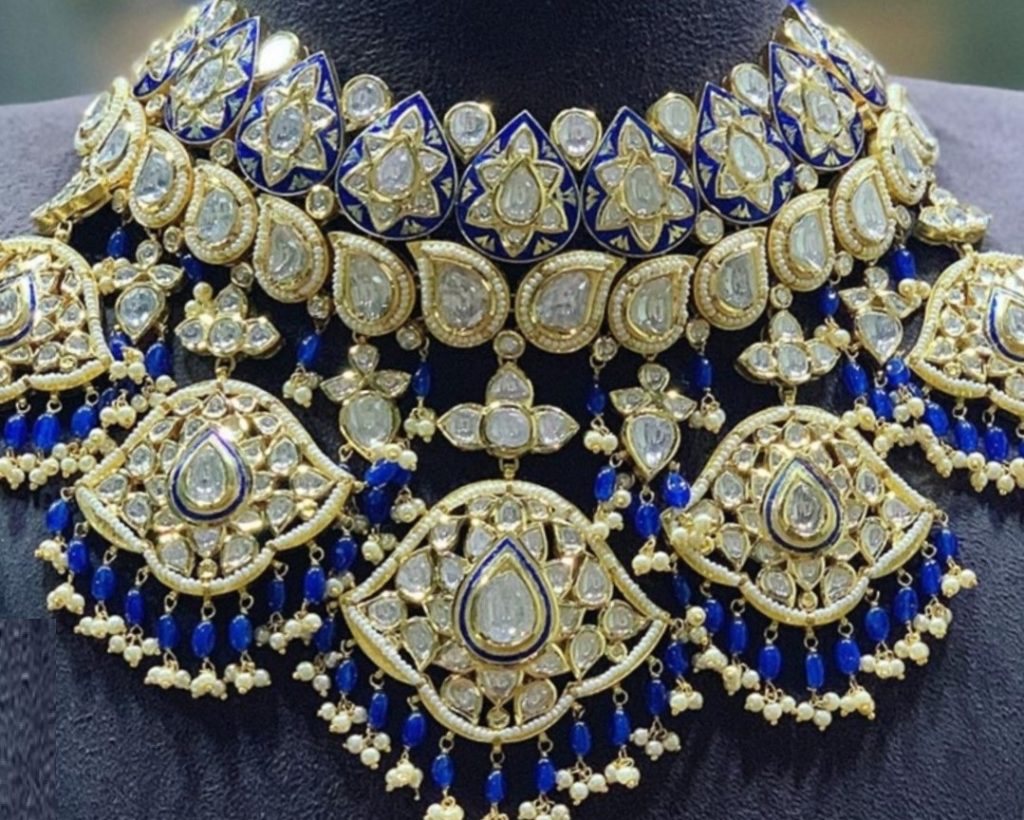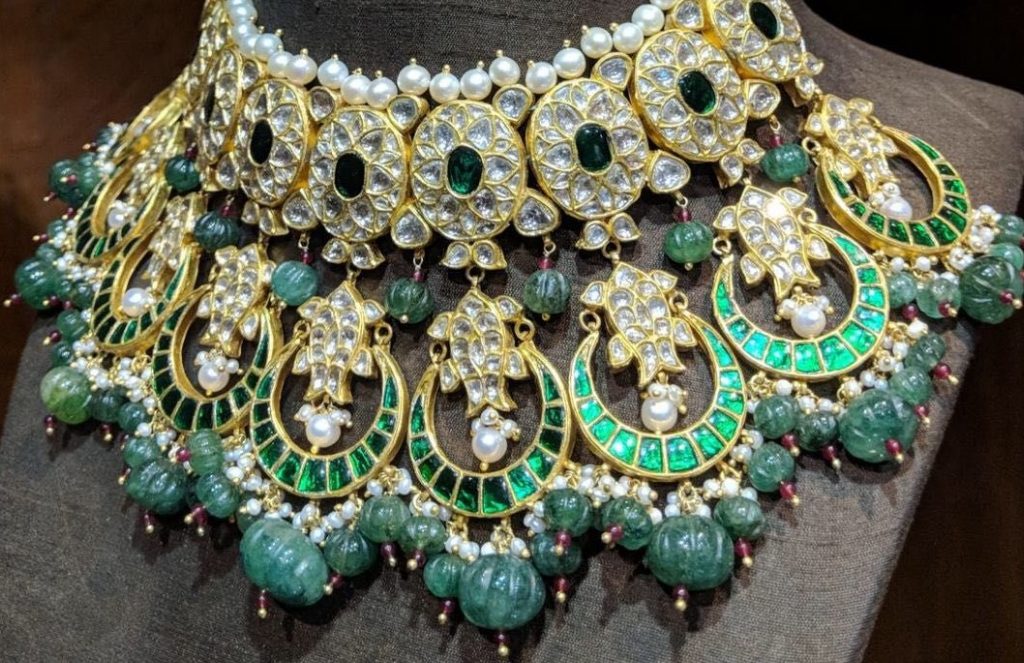 2. The Royal Raani Haar
Rani haar has been enjoying a special place in the Indian bridal jewellery collection for a long time. The layered Raani Haars are very trendy and look so majestic. If you are kind of a bride who like to be adorned with grand jewelry , this one is sure for you! With these Haar you are deemed to look like a 'Maharaani'!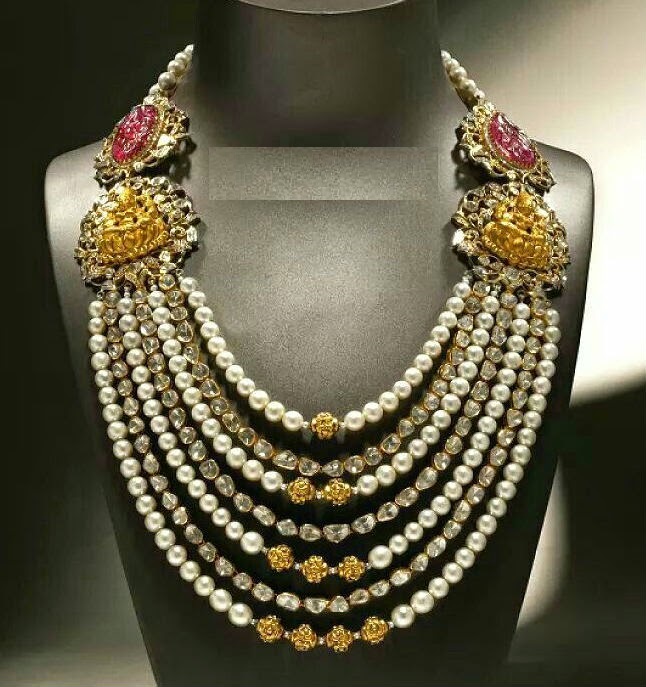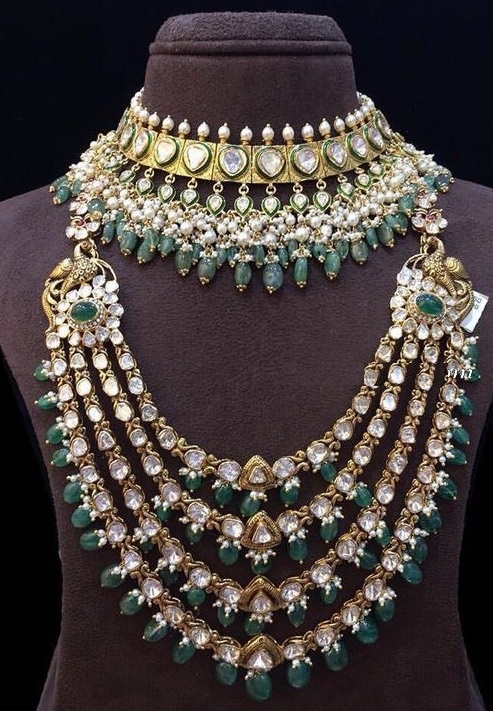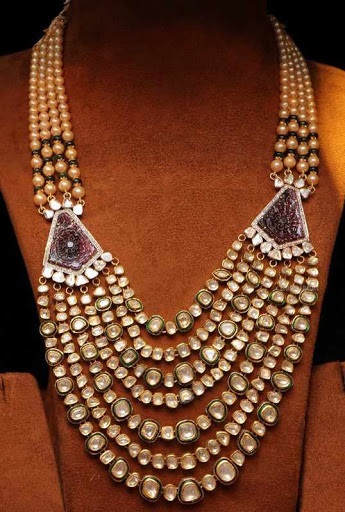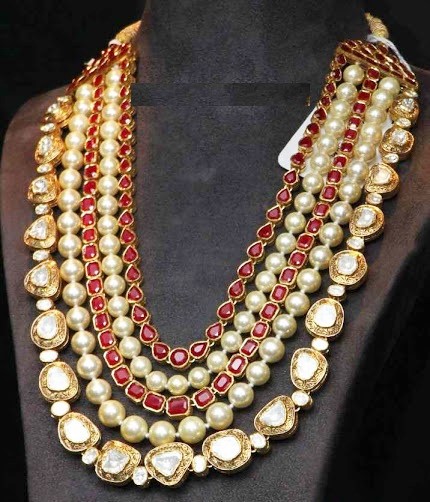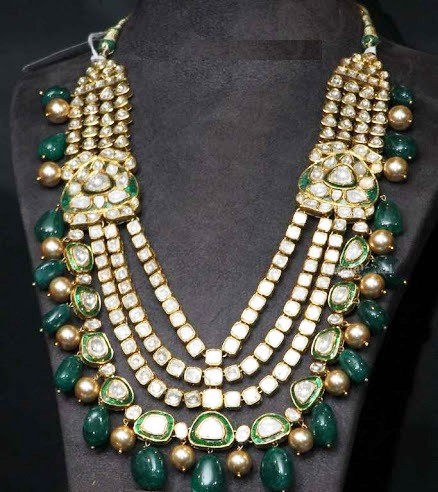 3. The Lovesome Gulubands
The Guluband style jewelry is adored by many and is seen doing the bands in various contemporary weddings. A guluband necklace is picked by many brides because of its versatility. It suits almost everyone. It isn't too tight like a choker or hangs loosely like a rani haar. It sits just above or on the collarbone. Therefore, irrespective of the length of your neck, you can wear it easily.