The obsession for gold will never fade away in India and the changing trends and updates in jewellery with huge demand is the proof. Bangles are an inevitable part of women's jewelry and without it, her jewellery never feels complete. Gold bangles designs are innumerable and cannot fit in a single post. There are traditional gold bangles like the Patli gold bangles, Tode bangles, Pichodi bangles, Karimani bangles, hollow bangles, antique temple gold bangles and more which never goes out of trend. Other bangles undergo many changes in terms of designs and patterns and we list some of the latest bangle designs that you can look for this year!
The latest trend in bangle designs this year is the dual tone or two tone bangles made in 18k or 14k gold. Dual tone or two tone refers to the two colors used in the jewellery viz., yellow an white. While the color yellow in gold is due to the presence of metal copper which gives that color to the gold, the white color in gold is mainly due to presence of white metals like nickel and zinc. White gold is also plated with rhodium — a silver metal that adds a shiny color and a bit more durability to white gold jewellery
Latest Bangles Design(Two Tone Gold Bangles)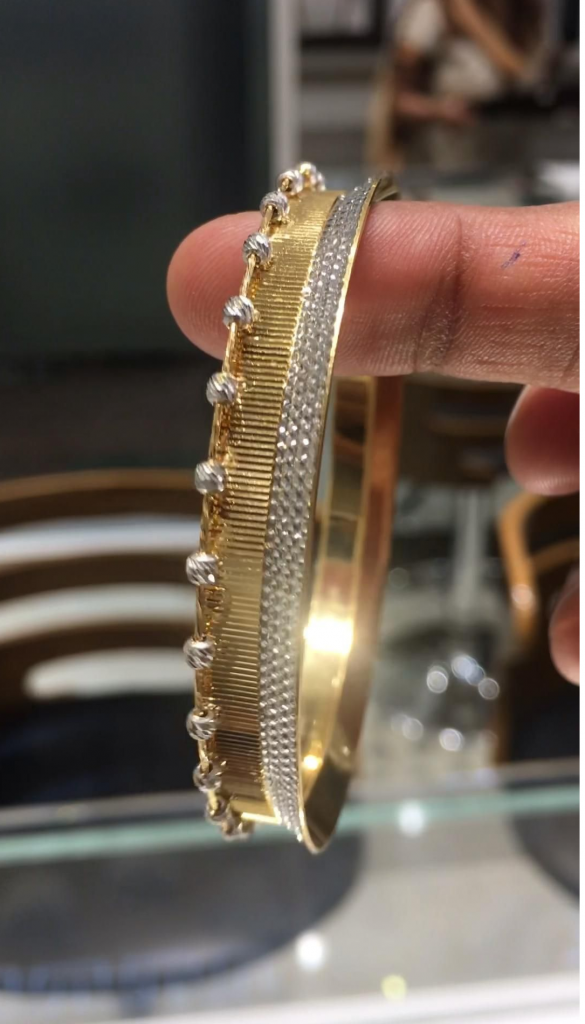 Latest Two Tone Gold Bangles With Weight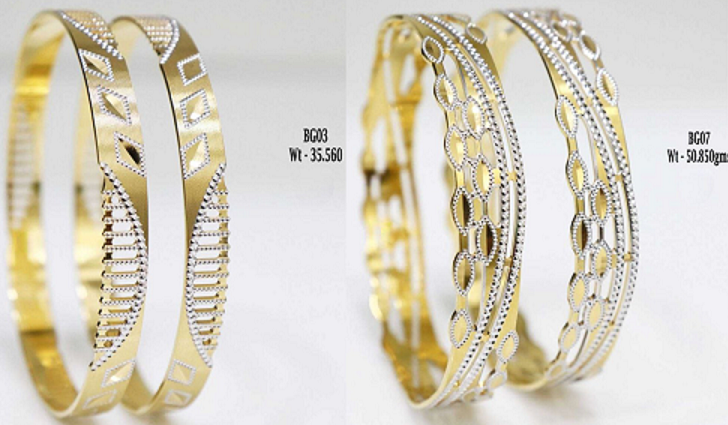 Latest Gold Bangles Design Other Than Two Tone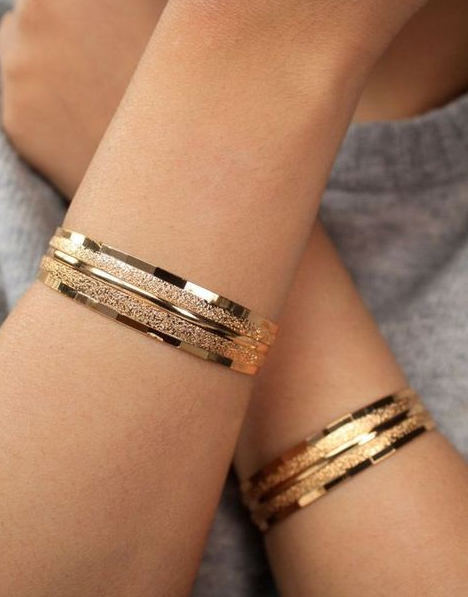 Matt Finish Bangles are also the trend of 2022! These bangles have unique plain finish that makes them look more elegant. These Matt finish bangles have white gold and stones or filigree in their designs.
Latest Interlock Moveable Gold Bangles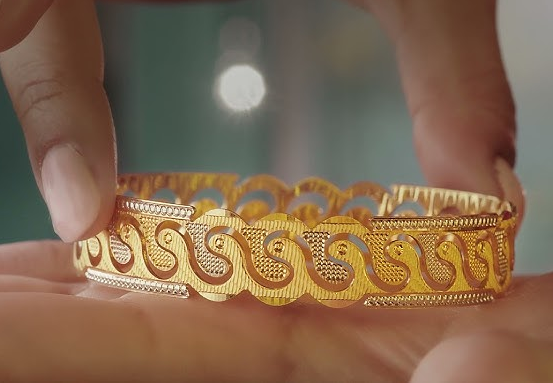 Check interlock bangles video here.
Latest Kada Bangle Designs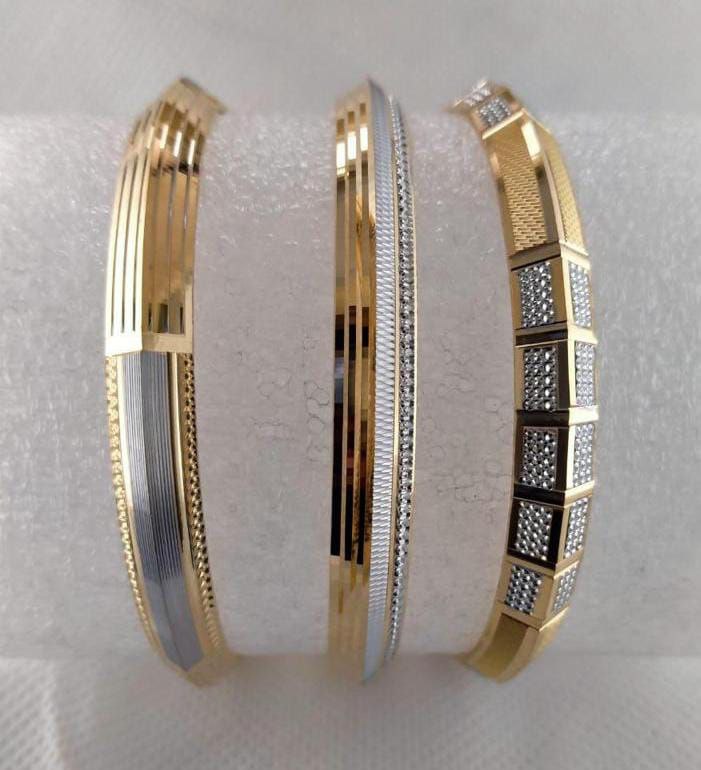 Latest Kada Bangle Designs With Weight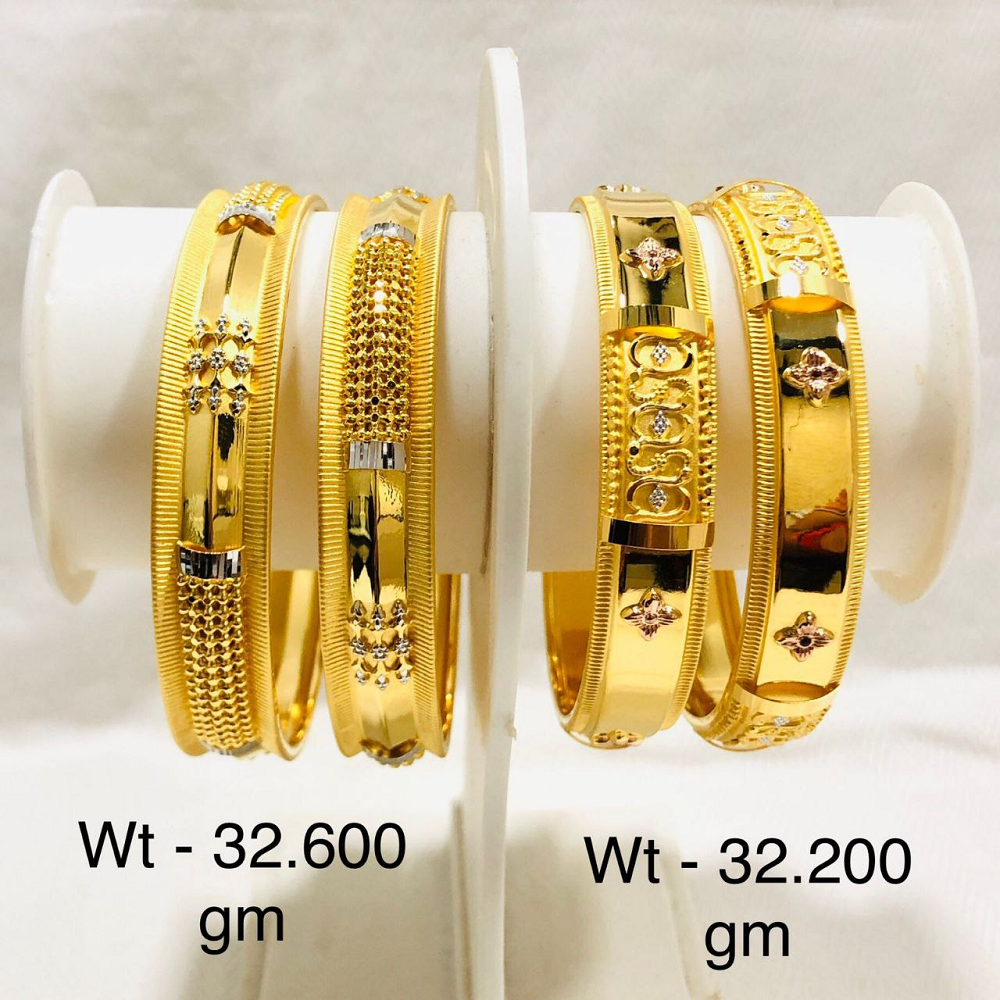 Solid Gold Bangles With Weight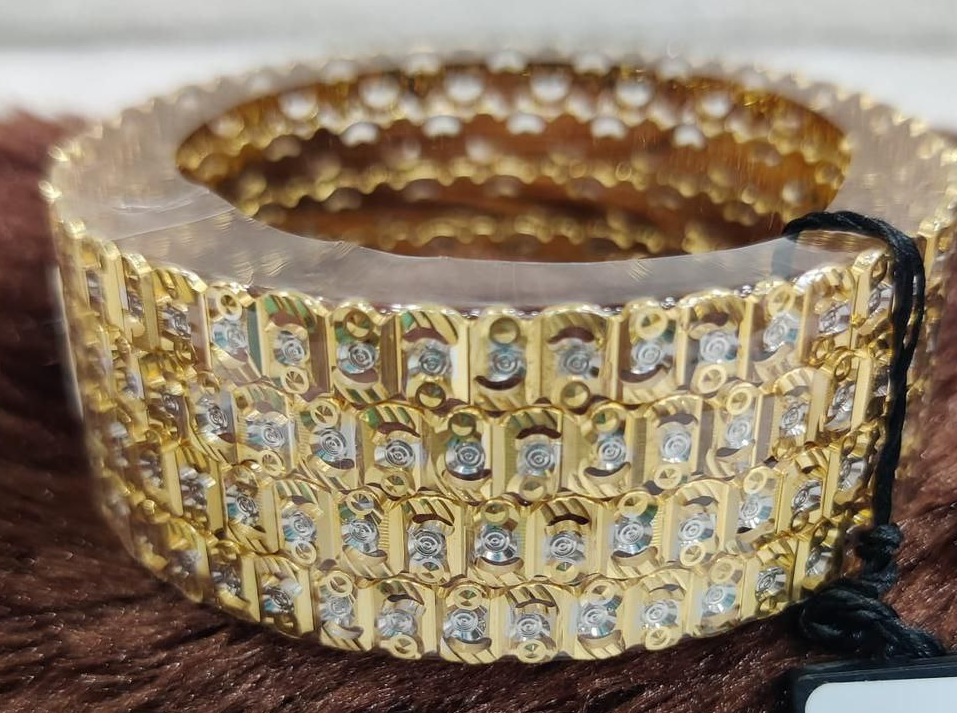 Latest Matt Finish Gold Bangles
Check Latest Bangles Instagram post here (Source: Joyalukkas)
View this post on Instagram
You may also read : Latest Gold Bangles Design Catalogue
Buy your favorite Latest Gold Bangles here: