Diamond ring speak volumes for: style, grace, love, trend, memories, and the list goes endless. Diamonds give a fairy tale experience to every girl who either wears it or dreams of wearing it. Diamond rings symbolizes composure, passion, perfection, purity and everything that's a class apart. And they are the favorite of all women, what do you say? Rings are the nicest jewelry and an enjoyable one to be gifted.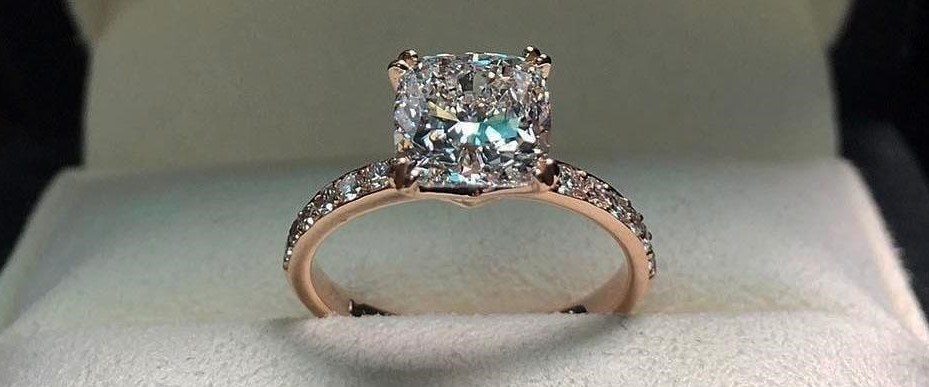 Apart from diamond engagement rings, these rings are perfect jewelry to wear for many reasons – family functions, get together, dating, parties and more. When you are set for a party or a date, you are decked up with a glamorous western outfit, then are you not looking for a superfluous glam ring?
Here we have few unique and flashy diamond ring designs for your thoughts.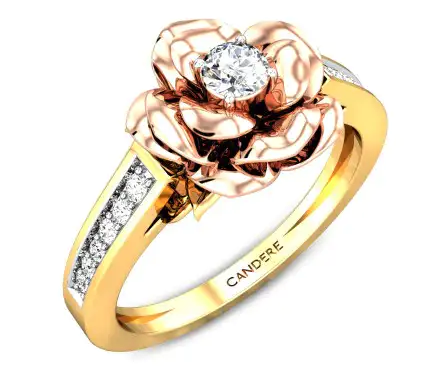 Every woman dears rose, specially the one crafted in the precious gold and a sparkling diamond bud. With a glowing diamond at center, the contrasting petals in rose gold look beckoning!
Am sure you loved this blue. Dint you? This lovely petal shaped blue stone with sparkling diamonds is eye candy. This jewel would just look drop-dead gorgeous on a aqua colored modish dress.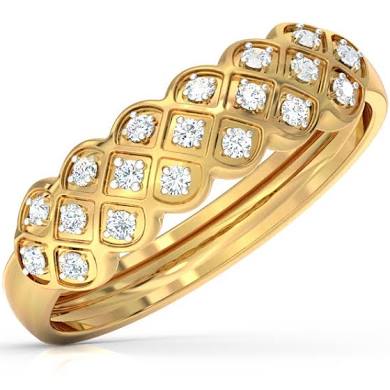 This diamond ring is so meticulous, it goes with everything you ever pair it with. Be it your plain white tee, or your long dress with frills or any lovely dress. This Checkered Braid Ring is captivating.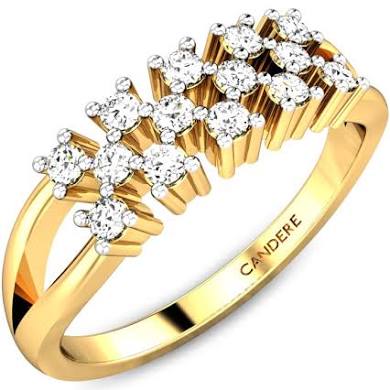 This big diamond ring with rows of sparkling diamonds beautifully set is enticing. This elegant, rich flavor and exclusively crafted diamond ring would look pretty on any attire you choose.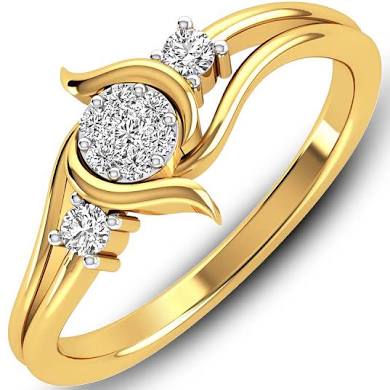 This diamond ring is one of kind! The swirly design of this diamond ring is resplendent. Jazz up your look with this lovely diamond ring. The curly design and shimmering diamonds look adorable. Beautifully designed, it would blend well with any stylish ethnic or western wear!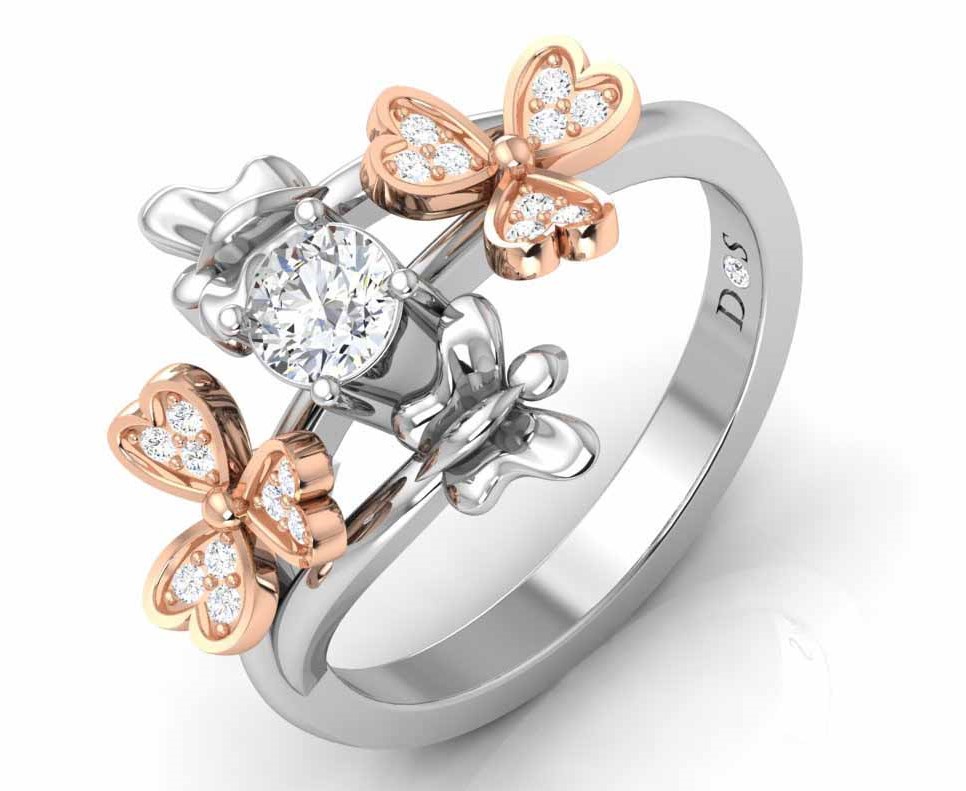 Isn't this a unique one, where petals and wings are combined to form this mesmerizing jewel. This diamond ring set in white gold with a striking diamond in the center, fenced by wings and petals goes well on any fashionable attire.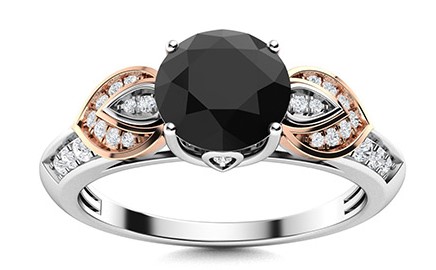 This Black Diamond ring in White Gold features a stunning round-cut center stone nested on four prongs, surrounded by intricate diamond-studded patterns carved in precious metal. Black Diamonds are completely opaque giving it a mystic and captivating blackshade.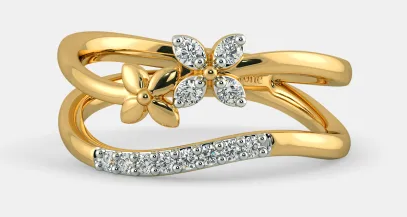 Graceful two lined diamond ring with stoke of glistening diamonds on one line and two pretty florets on the other line. Wear this on a lovely gown and fee chic.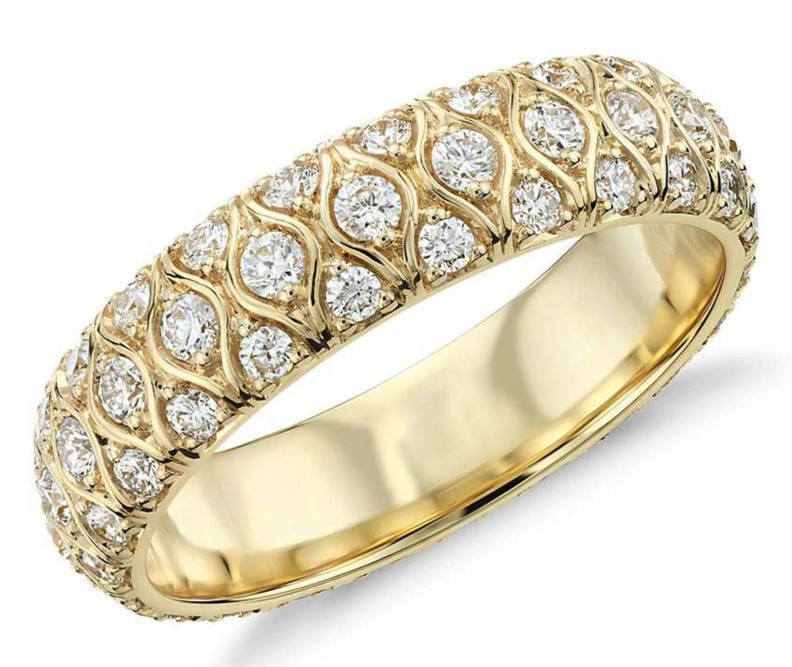 This Elegant Marquise Design is an amazing piece of jewelry can be suitable for a variety of occasions, whether it is an engagement or any other meaningful moment. This beautiful ring will draw compliments wherever you go and it will sparkle on a finger.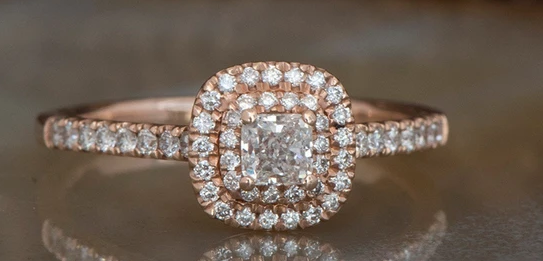 This beautiful Princess cut diamond engagement ring suitable for a variety of occasions and will surely mesmerize your woman. It is guaranteed to draw compliments because of its timeless appeal.