Diamonds speak volumes for: style, grace, love, trend, memories, and the list goes endless. Diamonds give a fairy tale experience to every girl who either wears it or dreams of wearing it. Diamond jewellery symbolizes composure, passion, perfection, purity and everything that's a class apart. Imagine a simple humble gold ring with the most modest design – uncomplicated and minimal. Now imagine the same ring with one or two diamonds encrusted to it. Which one would you wear?
Diamond rings are perfect jewelry to wear for many reasons – family functions, get togethers, dating, casual wear or office wear, they just look bizarre. And many choose diamond rings to exchange on their engagement for it will become an eternal reminder of their love saga.
Look at these latest gorgeous diamond ring designs we have assorted here.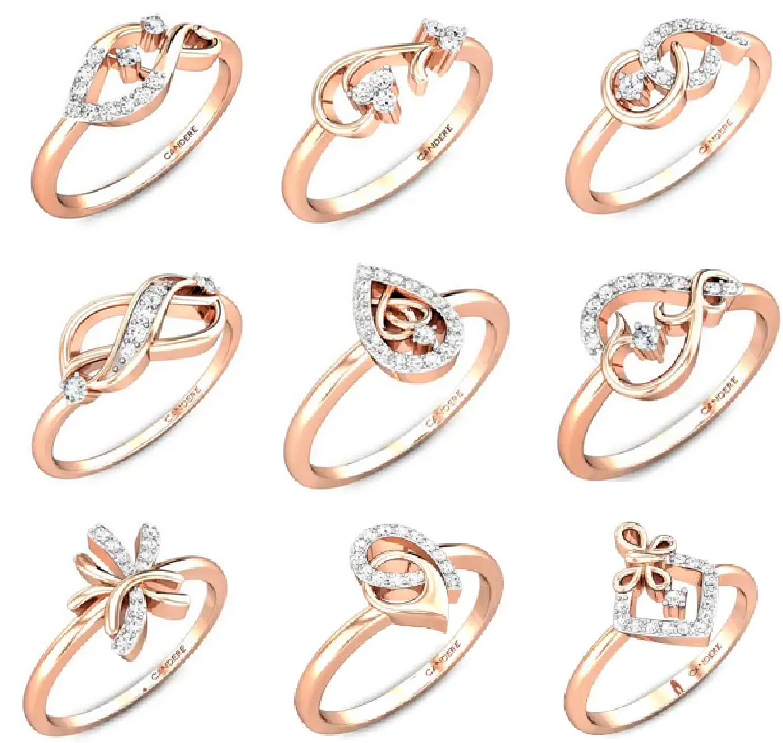 Find beautiful diamond rings at Candere